4x1 Picture Quiz
12/18/2016
Look at the 4 pictures and find the word that connects them!
Category:quiz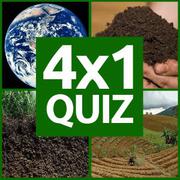 Emily's Hopes and Fears .
My Little Dragon In My Little Dragon you will adopt a tiny and cute creature. Play with it, feed it, clean it and watch it grow up.
Penalty 2014 .
Fishy Rush Guide the little fish through the ocean while avoiding the dangerous enemies, such es the sharl. Collect coins and power-ups that will help you improve your high score.
Indi Cannon .
Ultimate Boxing In Ultimate Boxing awaits you a hard fight.
Chocolate Biscuits In the cooking game series Cooking with Emma this time you have to help the lovely cool to prepare the delicious Chocolate Biscuits.
Peanut Butter Cookies Help lovely Emma in the cooking game series Cooking with Emma to prepare the delicious Peanut Butter Cookies, and read the whole recipe at the end.
123 Puzzle Prove your number skills and complete all levels of our 123 Puzzle.
Let me grow Make the flowers bloom by leading the water to their direction.
Jewel Explode .
Wordguess 2 Easy Improve your lexical and logical knowledge by guessing the words composed by the two pictures.
Drop Me Colorful puzzle, sweet sound, lovable characters and challenges.
Penguin Skip In Penguin Skip awaits you a frosty adventure.
Miner Block To beat the challenging puzzle game "Miner Block" you have to haul the minecart full of precious stones out of the mine.
Kids Color Book Color your favorite animals! This fun educational game aids children train their coordination skills and helps recognize color, lines and shapes.
Summer Lily .
Penalty Shooters 2 Select your favorite soccer team and battle you way through the group stage and knockout phase. Play as kicker and goalkeeper and wait for the perfect moment to make your move.
Aliens Attack Aliens are invading the earth! Protect the planet, shoot as many intergalactic enemies as possible and beware of the mighty bosses.
0h h1 0h h1 is an addicting logic game for young and old.