Unihorn
12/12/2015
Category:skill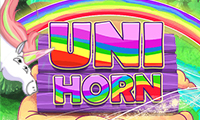 ULTRALAZER hold mouse pointer to charge attack. The charge is equal to the distance it travels. The position will indicate the direction.
Ultimate Stunts 3D Would you like to take a spin in a monster truck named Bigfoot? Well, here's your opportunity...
Ufo Run. The castle tower .
Ty Phu Chess .
Two Cars Play Two Cars. Try out your multitasking skills with this simple game! Avoid all the squares on the road and collect every single circle.
Twisted Sky .
Trumpoline One of American history's most controversial presidential candidates is bouncing towards the White House.
Trump: The Mexican Wall Donald Trump still has a long road ahead of him as he continues his presidential bid.
Trump"s World .
Trump Has Fallen Donald Trump has seized the White House and he's determined to keep his political opponents from giving him the boot.
Trollface Quest 13 .
Troll Sweeper .
Trial Rush This brave biker is taking on some of the toughest race tracks in the world.
Tower Takedown You're one bad, bamboo-weilding panda...
Touring in Rome Pick an outfit and hop on one of these motorbikes for a quick spin through one of Europe's coolest cities.
Touchdown Blast .
Totem Shift: Episode 1 .
Top Model Show Dress Up .
Top 10 Soccer Managers .
Too Many Bubbles .