Infernal Mess
12/12/2015
The zombie apocalypse is in full effect. Can you make it through this gigantic mess alive?
Category:action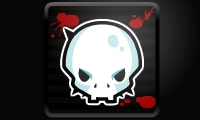 Impossible Colors Take control of this three-dimensional diagram and see how quickly you can hit all of the colored blocks.
Impossible Cicle Animal Click the mouse or tap the circle to rotate the animals.
imc (índice de massa corpórea) Gire a roda onde esta o dedo, até conhecindir seu peso com sua altura, olhe no visor o que deu.
ICS 2 This scientist suffer from ICS (Instantaneous Combustion Syndrome)! He needs to avoid the sun as much as possible.
Iceberg Frozen shapes hang in the air and will not move until you unfreeze them.
Ice Cream Decoration .
I want to be a billionaire Who wants to be a billionaire? If you think you have what it takes then open your doors for business now.
I want to be a Billionaire 2 .
Huntigator .
Hunter Willie Hunter Willie a fearless sportsman goes out hunting in shooter games for android. Willie wears a yellow hunter suit with a shell belt for his sporting gun.
Hop Hop Animals .
Hollywood Trivia .
Hocus Froggus Learn how to perform some awesome spells along with this wise witch.
history quiz .
Hill Valley Rally Arrow keys to steer and reverse. Space bar also accelerates. Controller and touch screen fully supported.
Hidden Objects Pirate Treasure Come along and help the pirate captain Angrybeard to find the pirate treasure hidden on the mysterious Cave island.
Hex Get 10 .
Hero Simulator .
Hero Rush Becoming a Stickman Rush hero in this town is going to require some awesome driving skills.
Hell Footy Get ready for a soccer challenge that's truly devilish. Defeat the monsters while you earn lots of points.