Share
Some of Goku's most epic battles do have a scientific explanation.
Dragon Ball Z, released in April 1989, is the continuation of Dragon Ball and narrates the adventures of Goku in his adulthood. Therefore, it could be said that some of the most iconic characters of the series appeared or evolved here, such as Trunks (the Saiyan son of Bulma and Vegeta), Frieza (the fearsome antagonist responsible for the death of Goku's parents) and Majin Buu ( a rubbery-looking entity, merged into a good part and its evil counterpart).
Regarding the latter, few things can be at the level of Goku's finishing move against Majin Buu, as it was an event that many of the fans could not forget. It's one thing to power up the Saiyan in the first place, but the audience gasped when Goku managed to become a kind of conduit for humanity's power when he unleashed the biggest Spirit Bomb the universe had ever seen.. This impressive technique continues to be talked about to this day among the franchise's fan community, and so much so that a recent article mentions some aspects of the real world science behind this great movement.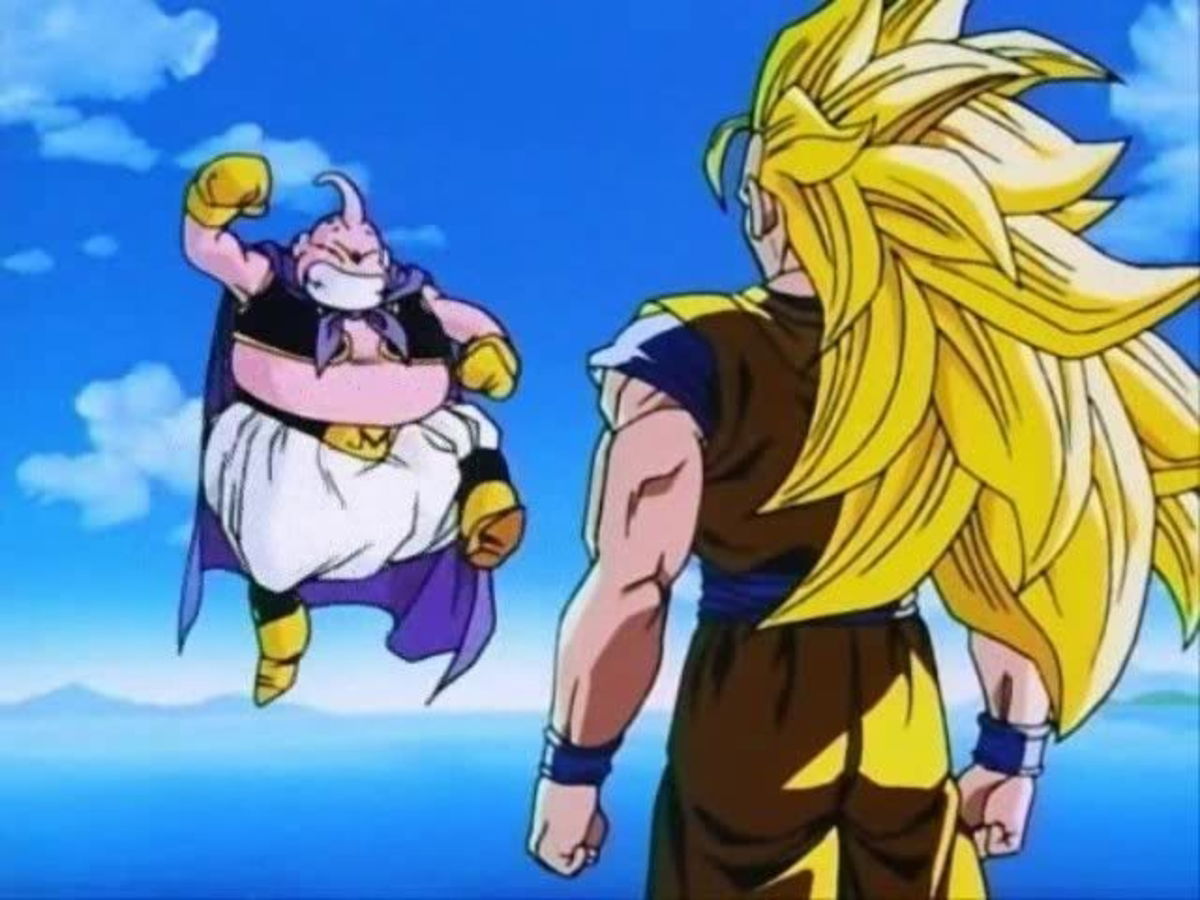 How did Goku achieve the technique in the fight against Majin Buu?
Rikao Yanagitaa well-known science fiction researcher who takes the events that occur in the series to a real level (it should be noted that in the past he had already made his own space among fans of the anime world when he wrote "The science of Shingeki No Kyojin ", also author of the Fantasy Science Reader book series), explained some interesting things about Goku's move against Majin Buu and wrote an article about it. At this time, Rikao Yanagita's curiosity about Dragon Ball history led him to investigate how much energy did an inhabitant of earth need to contribute to Goku's spirit bomb to achieve the mission of defeating Majin Buu.
To be precise, a Twitter user whose name is Herms98was in charge of disseminating Yanagita's research to provide information to fans anywhere in the world, since the author's main arguments are in their original language: Japanese.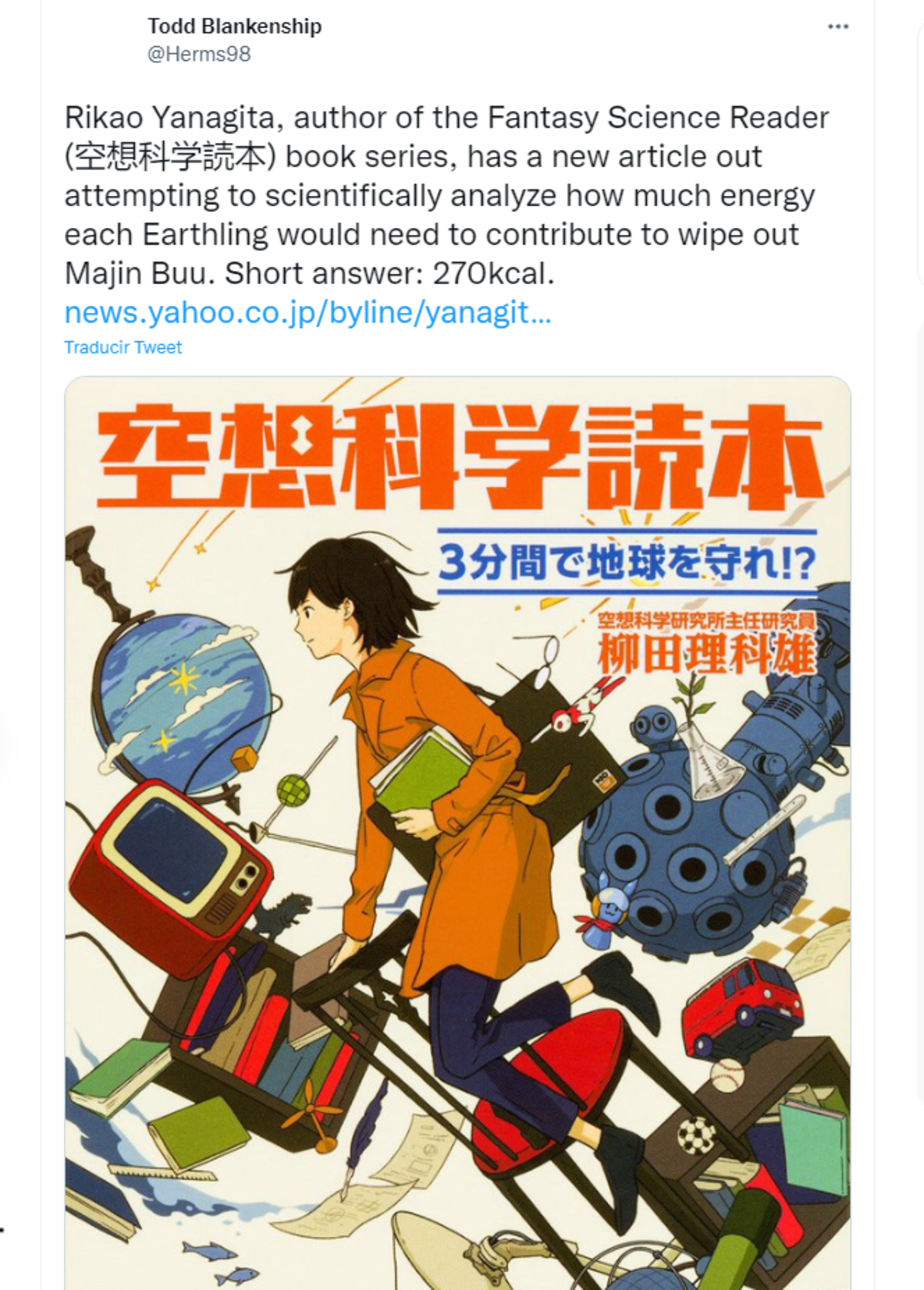 "Yanagita says that the human body is mostly made up of oxygen, carbon, hydrogen, and nitrogen. If Majin Buu is the same (a big "if"), and weighs around 100kg, then destroying him at the atomic level should require energy equivalent to burn 250,000 tons of oil. He says," explains Herms98 after providing some important information about the writer.
"Here on Prime-Earth, the population is about 7.8 billion people, so if Earth [de Dragon Ball] is the same (a big assumption), we can round down to 10 billion to take into account all the Namekians and others who also contribute." Again, Yanagita's logic, not mine," he goes on to explain in the thread: " Finally, dividing 250,000 tonnes of oil by 10 billion yields an average energy contribution of 270kcal. That's about the same amount of energy someone weighing 79kg burns running 3.8km. And hey, that matches! with what Vegeta says! A little bit! Who says Dragon Ball isn't scientific?"
For some, it can be a bit difficult to fully understand how energy converted into atoms works. And, to this end, share an illustration of Kondo explaining this process, accompanied by the following description:
"Kondo's illustration shows how all this energy converts the oxygen, carbon, hydrogen, and nitrogen atoms in Buu's body into helium atoms, which are lone atoms that won't bond with other atoms to form molecules. Goku: "Hey! , Vegeta, helium is how you used to be!" Vegeta: '…'". Material para manualidades
In summary, after his investigation, Yanagita concluded with 270 kcal, the necessary amount of energy for Goku to fuel his spirit bomb and multiply it en masse to finish off Majin Buu.. It is interesting how some events of the anime series favorites by the audience can be related to real facts of science. Some can be verified, others are physically impossible to carry out, but they all have a common goal: to make the adventures of the characters more fun.
Related topics: dragon ball
Share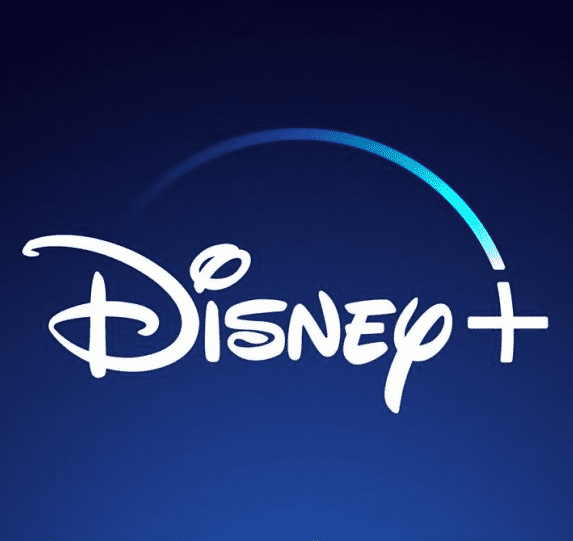 Sign up for Disney + for 8.99 euros and without permanence Subscribe to Disney +!
Goku's genkidama in Dragon Ball exceeds the limits of science, according to an expert
Some of Goku's most epic battles do have a scientific explanation.How did Goku achieve the technique in the fight against Majin Buu?
juegosok
en
https://fromthesource.link/wp-content/uploads/2022/05/dragon-ball-z-son-goku-saiyan.png
2022-05-08
Original content at https://fromthesource.link/2022/05/07/gokus-genkidama-in-dragon-ball-exceeds-the-limits-of-science-according-to-an-expert/
All rights are reserved for the original content (link in the upper line) author's
Acording with the Digital Millennium Copyright Act ("DMCA"), Pub. L. 105-304 If you believe that your copyrighted work is being infringed, notify our team at the email bitelchux@yahoo.es