Free Games for Mac achieve
My Bow Shoot arrows at immobile or moving objects:Get more points than any other archer with 5 arrows per level of play.Aim slowly and you will achieve the...
Miss Halloween Princess Halloween is behind the corner and four of your favourite Disney Princesses are getting ready to go trick or treating in their great fantasy...
2017 Trend Alert Jungle Patterns Keeping up with the latest fashion trends it's very important for your favorite Disney girls. They love to shop and dress in style, and they have decided to try the jungle trend now. Help them achieve perffect and unique looks in no time in 2017 Trend Alert Jungle Patterns game, on egirlgames.net! Get ready for a super fun fashion adventure and choose ...
Egg Riot Click on each egg, and try to smash them before they escape! You can use weapons too! 6 worlds of pure fun! Collect stars to achieve the game!Category:action
Basket Ball In this game you tap to jump down. Test your throwing skills and solve physics puzzles every 3 levels. Use time stopping bonus to get out of the difficult situations. Convert yourself to stone to withstand nails, pump yourself up to jump higher and even change gravity to reach impossible spots. Avoid robotic police and fire traps, jump over spikes, dive into water and propel yourself with explosions on 50 entertaining levels. Win funny achievements...
3D Russian Road Rage The roads in mother Russia are not exactly what you would expect, enter the road rage and crash as many cars as possible. Achieve the limits of crashed cars to unlock new rides, after 10, 30, and 50 cars crashed. The...
3D Classic Racing Do you like 3D driving games? Who doesn't? 3D Classic Racing is an exceptional free game that puts you behind the wheel of a classic convertible beauty. You have four levels to play but before you think that is not enough, find out that each level has a list of missions that you need to finish before you can go to the next level. Besides the missions you have a list of achievements that also need to be...
Twisted Sky Think you can achieve the highest score in this most challenging of puzzle games? Find out in Twisted Sky and become the best there is in the world!Category:adventuresPLAY NOW
Tap the Frog Doodle Tap the Frog Doodle features hours of gameplay, diverse mini-games filled with light-hearted humor and achievements...
Sea Bubble Pirates 3 Pop some colored bubbles to keep this pirate ship afloat on the open seas in the 3rd sequel of the ever popular Sea bubble Pirates! Clear clusters of 3 or more bubbles from the screen as quickly as possible and...
Paper Craft Wars Paper Craft Wars is a fast thinking RTS/RPG game, with deep tactic capabilities and amazing graphic in unique style. Choose one of three races and lead your people towards the victory and beat Strange monster. Battle through 60 levels (20 for race), capture 11 varieties of buildings (3 types), in 6 game mods, learn 14 skills, use 6 spells, defeat huge monster...
Amazing Grabber With Amazing Grabber, get ready for the goodies bonanza! Tap the screen to help Haru, the mischievous pink monster, snatch as much precious stuff as possible. Spend your hard-earned coins in the store to get over 20 unique items and customize Haru?s appearance. Whether you prefer a well-groomed moustache, fancy glasses or a pet octopus - the choice...
4 Two Dots Connect as many of the same colored dots as possible by linking two or more dots together. Can you achieve the target of each new level in 4 Two Dots?Category:puzzlePLAY...
Fidget Spinner High Score Spin, earn coins and upgrade your fidget spinner! How many spins can you achieve in this crazy addictive game?Category:skill,arcadePLAY NOW
Fashion Yo!! Become a trendy fashion designer and create your own collection! Style your mannequins and present your awesome outfits in your show room. Play mini games to earn money, buy new items and unlock all achievements!Category:girls,make-upPLAY NOW
Treasure Hunt In Treasure Hunt lots of challenging match3 levels await you. Combine three or more crystals to achieve the objectives of every level and you will find the epic treasure at the end of the game.Category:match-3PLAY NOW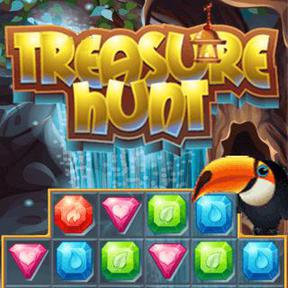 Jewel Bubbles 3 Swap adjacent bubbles to make rows of at least 3 same-colored bubbles and remove them from the field. Bigger combinations will give you special bubbles and bonus points. What high score can you achieve before the time is up?Category:match-3PLAY NOW
Fishing Frenzy Catch as many fish as possible and achieve a high score! Cast your line and wait for the creatures to bite, but beware of the hungry sharks!Category:arcade,skillPLAY NOW
Let me grow Make the flowers bloom by leading the water to their direction. To achieve this you need to use your logical thinking in this new puzzle game!Category:puzzlePLAY NOW
Mini Putt Holiday In this X-Mas sequel to the Mini Putt adventure 18 more levels with many tricky courses are waiting for you. Hit the ball into the holes using the fewest ...
4x Puzzle Train your brain with 4x Puzzle and try to earn as many points as possible! Add number blocks to the field which are multiples of 1, 2 or 4 and combine them into new sums. If two adjacent blocks have the same value, they will be removed. Can you achieve a high score...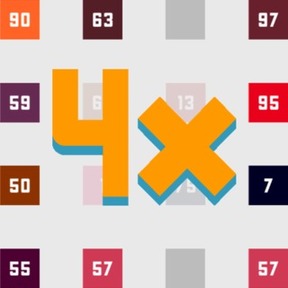 Skeet Challenge In this challenging sports game your task as a shooter is to hit as many skeets as you can and achieve a high score!Category:sports,skillPLAY NOW
Bubble Hamsters Bubble Hamsters is a colorful bubble shooter game for the whole family! Master all levels and unlock cute new hamsters! Can you achieve a high score?Category:bubble-shooterPLAY NOW