Free Games for Mac animals
Jigsaw Puzzle Doggies Jigsaw puzzle game that brings you a bunch of irresistible images of doggies. If you're into these cute animals, dive into this game.Category:puzzle
Sea Party Match 3 or more sea animals of the same color to remove them from the field. Try to get the highest score!Category:match-3
Jigsaw Puzzle Funny Animals Get some laughs while solving our jigsaw puzzle. 16 funny animals' images to assemble.Category:jigsaw-puzzle
Crazy animals dentist Hey, kids! The zoo has some small animal teeth to be cleaned, such as squirrels, piglets, koalas and puppies, their teeth need to have stains, some bacteria, and some bad teeth need to be replaced...
Baby Beast Beauty The zoo has small animals, young tigers, young baby lions, young brown bears and young giant pandas. They are very active and lively, leading...
HelloKids Coloring Time From one of the largest kids and family websites in the world, Hellokids: the best free coloring book for kids and toddlers. This product turns your mobile device into a wonderful coloring book for kids. We have carefully selected over 80 animals in seven animals themes.Category:action
Feed The Wild The goal in "Feed the wild" is fairly simple, the user has to do is shoot the food to over the...
Splish Drago Pong Splish Drago Pong game is about surviving between two barriers and dodge the enemies, by controlling Drago and other creatures swimming between the two barriersCategory:animalsPLAY NOW
Paws to Beauty: Back to the Wild Category:animalsPLAY NOW
My Dolphin Show 8 Welcome to a paradise of aquatic sea animals! This ever popular show is unstoppable and offers a splashing 126 levels to play in 6 different worlds. Perform amazing tricks like doughnut jumping, splashing the audience and even score a soccer goal! Play various mini-games to keep your dolphin motivated. Are you ready to jump in and dive into a world of fun with your cute dolphin? Endless splashing fun!Category:girlsPLAY NOW
Metal Animals Metal Animals to the rescue! Control a team of cute and furry animals with weapons, and defend the tank from the enemy ...
Impossible Cicle Animal Click the mouse or tap the circle to rotate the animals.Category:otherPLAY NOW
Hop Hop Animals Category:skillPLAY NOW
Gooey Yama Yama is a blob who considers himself a foodie. Help him jump over the obstacles and eat all this yummy stuff. Category:animalsPLAY NOW
Froggee Frogee is here! Tap and jump to reach as high as possible. Collect stars and eat flies for points. Avoid dangerous animals and plants. Jump into a bubble to fly.Category:arcadePLAY NOW
Cloud Critters DODGE, JUMP AND SURVIVE IN THE SKY! Survive as long as you can in this addictive fast-paced arcade-style hopper game. Category:animalsPLAY...
Catchy Bouncy Join Lucas the magician and all of his friends in this fabulous casino game. Can you master each one of their challenges? They like to mix together classic games like slots and pachinko.Category:animalsPLAY...
Balloon Escape These balloon animals are ready to take flight. Can you help them reach the heavens?Category:funnyPLAY NOW
Bad Ice Cream 3 Break blocks of ice, and eat the fruit to win! Bad Ice-Cream 3 lets you play as vanilla, chocolate, and strawberry frozen treats. You will face hungry animals and monsters in 40 icy levels. Create your own icy barriers for protection!Category:actionPLAY NOW
Baboo: Rainbow Puzzle Help the cute Baboo animals and complete as many rainbow lines in this crazy addictive puzzle game as possible!Category:skill,puzzlePLAY NOW
Momo Pop Swap tiles and match cute animals to make them pop in this adorable Match3 game! CCategory:match-3PLAY NOW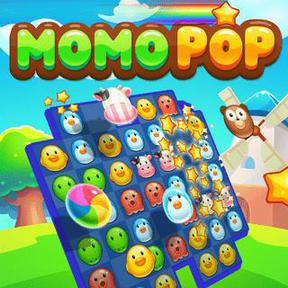 1010 Animals Your goal in this addictive puzzle game is to score as many points as possible. Drop cute animal blocks on the game field and try to create full vertical or horizontal...
Match The Animal This cute educational game is perfect for children to practice color and shape recognition! In three different levels with increasing difficulty, matching pairs of animals need to be identified...
Animals Connect Match animals in this cute Mahjong connect game and try to earn as many points as possible!Category:puzzlePLAY NOW
Kids Puzzle Sea Drag and drop the animals onto the matching silhouettes in the picture.Category:girls,educationalPLAY NOW