Free Games for Mac brain
Gun Zombies Survive as long as possible while zombies try to get your brains.Category:shooting
Brain For Monster Truck Monster Truck puzzle game.Category:racing
WordOwl The most fun word search game, suitable for a big audience!A hobby-themed brain teaser for those looking for more than just a regular puzzle.Category:puzzle
Neon Words If you like a good old brain teaser with a stylish minimalistic design, then this word puzzle is just right for you!Explore a whole bunch of unique levels and try to find as many ...
Festie Words A great holiday-themed brain teaser suitable for a big audience!WHAT DO YOU GET…– hig-quality HTML5 game, playable on any device through browser– amazing graphics and animation– soothing sounds– a whole bunch of unique, custom...
Find The Candy Kids Room Find The Candy Kids is a fun searching and finding puzzle game for the youngest ones. The main goal of this game is to find all 3 stars and the delicious candy in every level. Interact with objects and little friendly characters to find out where the sweet treat is. It gets harder...
Mini Monster Brain Doctor Heal the monster's brain so he can think right again.Category:fun
Escape Game Aerojet Escape Game Aerojet this is a new escape game from ajazgames, which has different unique simple game to play, the entire work constitute a true escape game, exertion of the individuality employed moulding...
WordSearch Word Search is a HTML5 Word Game.Are you ready to shake your brain?Choose between 6 different languages, 6 categories and find all the words on board as quickly as possible!Category:board
Word Finder Board Game Word Finder is a HTML5 Word Game.Squeeze your brain and find as many words as possible in two minutes!Category:board
Zombie Market Zombies are on their way to the market to scout for some healthy brained victims. How many innocents can you convert? You have limited moves to aim and attack your victim. Convert them into the walking dead with your strategic moves. Mindless shopping has never been so much fun!Category:skillPLAY NOW
Swipe Art Puzzle If you like art here's a puzzle game for you. Move the pieces to recreate some super famous paintings made by old masters (those are a ...
Sudoku HTML5 Play Sudoku HTML5, one of the most popular puzzle games of all time. Sudoku is the most fun brain game you will ever play in your life. Available for mobile and...
KubeX Kubex is a brain train game where you have to identify the odd coloured square amongst others in a grid. You have a minute to get as many as you can, and it is easy to get stumped now and...
Footbrain Tap to change directions or use the arrow keys.Category:sportsPLAY NOW
Colored Shapes Train your brain into sharpness by matching the colored shapes, sizes and symbols in the shortest time possible. The more shapes you match, the higher you score! A beautiful mind cannot get enough of Colored Shapes. Try to beat your personal best time and again!Category:puzzlePLAY ...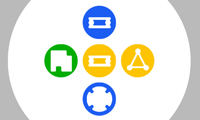 Red and Green 2 Help the red and green monster reach the candy in this cute physics puzzle! Use your brain and plan ahead. Move the cannon to the correct spot and aim carefully to finish all levels with 3 stars...
Jungle Roller Train your brain in this challening puzzle game and guide the ball through the maze!Category:skill,puzzlePLAY NOW
Sudoku Classic Help your brain stay healthy with Sudoku! In this fun logic puzzle your task is to fill the 9x9 grid with numbers. Each column, row and 3x3 block can contain the numbers 1 to 9 only once.Category:puzzlePLAY NOW
Fairy Cards In this magical brain game, your task is to find identical cards. Help the young apprentice to become a true magician and try to beat 60 challenging levels!Category:puzzle,cardsPLAY NOW
Cut It! Cut It! is the perfect puzzle game for everyone who likes to give their brain a workout! Use your logical skills and cut the wood into pieces of equal size. Master all levels and collect all the stars!Category:puzzlePLAY NOW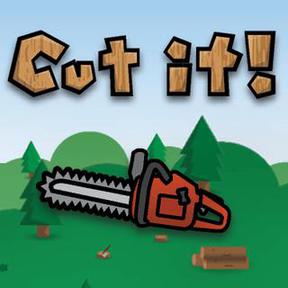 Ultimate Sudoku Use your brain to master one of the most popular logic puzzles of all time!Category:puzzlePLAY NOW
Checkers Classic Train your brain and play Checkers Classic! Try to capture all of your opponent's pieces and beat the game on the highest difficulty level!Category:skillPLAY NOW
Puzzletag Four fun brain challenges are waiting for you in PuzzleTag! Find pairs of matching cards, memorize sequences and positions, or swap tiles to reveal a picture. Put your memory skills to the test and start playing!Category:puzzle,cardsPLAY NOW
Chess Classic Exercise your brain and immerse yourself in one of the world's most popular board games! Play Chess Classic against the computer or your friends on the same device. Select between 6 difficulty levels for beginners and pros, customize your board and try to improve...