Free Games for Mac card
Mafia Poker Play classic Texas Hold 'em Poker with the Mafia and try to win all chips!Category:cardsPLAY NOW
Cardbox Race Welcome to the new exciting race in a box experience. Carbox Race is a new toy cars racing game in a cardbox. The cardbox is filled with many objects like paper clips, pencils, pens, coins, plane model toys, there is even a coffee cup in there, all arranged in such way to make a great racing experience. Your opponent is no beginner, he will leave you behind in a blink if you do not pay attention...
Mountain Mind Mountain Mind is a Memory game with a holiday inspired mountaineering / hiking theme. The goal is to remove all cards from the board by finding the same objects. Are you able to find all objects in the least amount of time? After the player has found all equipment, he will have a nice vacation day and spend the night in the woods. English, German, French, Dutch, Spanish, Portuguese, Polish, Turkish and...
Elsa Royal PJ Party Hey Ladies, do you like girls night out and PJ parties? Elsa decided to organize one because her boyfriend, Jack Frost is away and she was feeling bored. She would like to throw a fun PJ party and invite her best friends, Anna, Rapunzel, Merida and Snow White. In this Elsa Royal PJ Party game you can help Elsa make the arrangements and spend a fun night with these Disney princesses. First you need to create the invitations, so choose a card model and paint it. Now...
Spider Solitaire Original Classic solitaire game.Category:card
PuzzleGuys Hearts Great version of classic Hearts game. It is is an "evasion-type" trick-taking playing card game and, in this version you'll play against three computer opponents. Can you beat them?Category:card
Poker World Poker World is brought to you by the makers of Governor of Poker. In this great offline poker game, you're battling and bluffing your way through several continents and famous poker cities. Ever played poker in Macau? Or visited the majestic Monaco casino? Or went all in in the Bellagio in Las Vegas? This is your...
Governor Of Poker 2 Millions of poker players have enjoyed Governor of Poker, and now you can enjoy the experience directly in your browser. With the poker chips you win with Texas Holdem you need to buy houses...
Governor of Poker - Poker Challenge Test your Poker skills in Poker Win Challenge, a Governor of Poker minigame. Which player has the winningpoker hands? Put your Texas Holdem skills to the test and choose the player with the best cards.Category:card
Governor of Poker - Blackjack Blackjack, also known as twenty-one or Blackjack 21 is a Governor of Poker minigame. It is a fun and simple card game in which you must win...
Golf Solitaire Simple to play, but joyously addictive card game! Try to clear the course before the deck cards run out.Category:card
4 Colors PGS Four Colors is a very fun card game based on popular UNO game. Face up to 3 computer-controlled opponents.Category:card
RoBBiE After a rough day at work RoBBiE goes to the cleaning machine. RustiE, an old discarded robot, notices how shiny RoBBiE has become and wants to do the same- but the machine rejects him and explodes causing havoc in the robot factory and turning all robots evil. Now- it's up to RoBBiE to venture through the factory in search of the lost chips. You must help him solve puzzles, avoid dangers such as water, electricity, lava and of course...
Spider Solitaire HTML5 Play the high quality graphics version of the Spider Solitaire on fullscreen for free! Play one, two or extremely difficult four suit Spider Solitaire game. Create...
Clash of Vikings The battlefield is set. It's you versus the other viking kingdom.You have 3 minutes to defeat your enemy. Choose the right battle cards and place your heroes on the battlefield.Defeat the enemy kingdom to win the game!Use different combinations of card decks and strategies to defeat the enemy...
Three Cards Monte Three Cards Monte is a HTML5 Gambling Game. Enjoy this stylish version of the 3 cards monte gambling...
Super Mega Solitaire Category:cardsPLAY NOW
Sudoku Hawaii Travel to the enchanted tropical isles for a few rounds of challenging puzzles.Category:cardsPLAY NOW
Refuge Solitaire In Refuge Solitaire we have to sort the outer piles to the 8 decks in the middle. 4 of them in the order King-2 and the other deck from Ace-Kind. In addition we can move the cards in the tableaus on top of another as long as it has the same suit and is one lower or higher than the current value of the card to reach other cards.Category:casinoPLAY NOW
Polymory Use Touch or Mouse to select cards.Category:puzzlePLAY NOW
Operate Now: Pericardium Surgery Get down to the OR, Doc! This young patient is experiencing chest pains and he needs your help...Category:skillPLAY NOW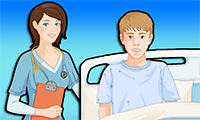 Match Bingo The excitement never ends in this fabulous bingo hall. Grab your card and get ready to play.Category:actionPLAY NOW
Magic Solitaire: World You've never played a game of solitaire quite like this one. Join this brigade of bodacious bunnies as they take you on a magical adventure. Collect coins and boosters while they help you improve your card playing skills.Category:puzzlePLAY NOW
Magic Solitaire: World- You've never played a game of solitaire quite like this one. Join this brigade of bodacious bunnies as they take you on a magical adventure. Collect coins and boosters while they help you improve your card playing skills.Category:cardsPLAY NOW
Golf of Cards Try out this online version of the classic card game. Can you get the lowest score possible while you...