Free Games for Mac cards
Mafia Poker Play classic Texas Hold 'em Poker with the Mafia and try to win all chips!Category:cardsPLAY NOW
Mountain Mind Mountain Mind is a Memory game with a holiday inspired mountaineering / hiking theme. The goal is to remove all cards from the board by finding the same objects. Are you able to find all objects in the least amount of time? After the player has found all equipment, he will have a nice vacation day and spend the night in the woods. English, German, French, Dutch, Spanish, Portuguese, Polish, Turkish and Russian...
Governor of Poker - Poker Challenge Test your Poker skills in Poker Win Challenge, a Governor of Poker minigame. Which player has the winningpoker hands? Put your Texas Holdem skills to the test and choose the player with the best cards.Category:card
Golf Solitaire Simple to play, but joyously addictive card game! Try to clear the course before the deck cards run out.Category:card
Spider Solitaire HTML5 Play the high quality graphics version of the Spider Solitaire on fullscreen for free! Play one, two or extremely difficult four suit Spider Solitaire game. Create stacks of cards of same suit sorted from K to...
Clash of Vikings The battlefield is set. It's you versus the other viking kingdom.You have 3 minutes to defeat your enemy. Choose the right battle cards and place your heroes on the battlefield.Defeat the enemy kingdom to win the game!Use different combinations of card decks and strategies to defeat the enemy.Features: Different cards to choose from, including troops, heroes and spells. Use your management skills to pick the right cards against the enemy. Arrange ...
Three Cards Monte Three Cards Monte is a HTML5 Gambling Game. Enjoy this stylish version of the 3 cards monte gambling game!Category:casinoPLAY NOW
Super Mega Solitaire Category:cardsPLAY NOW
Sudoku Hawaii Travel to the enchanted tropical isles for a few rounds of challenging puzzles.Category:cardsPLAY NOW
Refuge Solitaire In Refuge Solitaire we have to sort the outer piles to the 8 decks in the middle. 4 of them in the order King-2 and the other deck from Ace...
Polymory Use Touch or Mouse to select cards.Category:puzzlePLAY NOW
Magic Solitaire: World- You've never played a game of solitaire quite like this one. Join this brigade of bodacious bunnies as they take you on a magical adventure. Collect coins and boosters while they help you improve your card playing skills.Category:cardsPLAY NOW
Golf of Cards Try out this online version of the classic card game. Can you get the lowest score possible while you play through nine exciting rounds?Category:sportsPLAY NOW
Butterfly Kyodai 2 Butterfly Kyodai 2 is a mahjong matching game. Connect matching butterflies to clear the board as quick as you can. Category:cardsPLAY NOW
Algerian Solitaire Algerian Solitaire is the new solitaire game for everybody! Move all of the cards from the outer piles to the eight...
Ace of the Pile Feeling lucky? Then try this online version of the classic card game Aces Up. Find out if you can gather all of the four aces that you'll need to win each round.Category:cardsPLAY NOW
1001 Arabian Nights 7 Category:cardsPLAY NOW
Solitaire Classic Christmas In this cute Solitaire Christmas version, your task is to move all cards onto the four foundation piles, sorted by suit and rank in ascending order from Ace to King.Category:cards,puzzlePLAY NOW
Matching Card Heroes Train your memory and find identical pairs to battle various enemies in this thrilling card game!Category:skill,cardsPLAY NOW
Solitaire Klondike Play this classic and elegant Klondike version of Solitaire featuring numerous customization options and three different game modes!Category:cardsPLAY NOW
3D Solitaire Immerse yourself in this 3D solitaire card game and move all cards onto the four foundation piles!Category:cardsPLAY NOW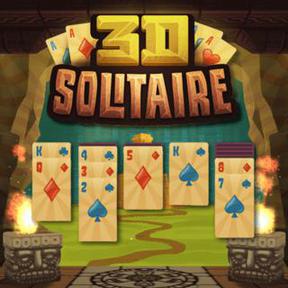 Spider Solitaire Classic Objective in Spider Solitaire is to stack all cards of each suit in descending order and clear the field. Only card sequences of the same suit can be moved between columns.Category:cardsPLAY NOW
FreeCell Solitaire Classic Move all 52 cards to the four foundation spots to win in this challenging Solitaire version!Category:cardsPLAY NOW
Kitten Match Find identical pairs of cute kittens in this adorable card game!Category:cardsPLAY NOW
Solitaire Classic Easter Objective of the game is to move all cards onto the four foundation piles, sorted by suit and rank in ascending order from Ace to King. On the field, cards can only be sorted in descending order alternating colors.Category:cards...