Free Games for Mac challenging
Jewel Aquarium Match fish of the same color and try to beat all levels with 3 stars in this challenging Match3 game with 60 levels!Category:match-3PLAY...
Totemia: Cursed Marbles Shoot and combine at least 3 same-colored balls and stop the line of cursed marbles before it reaches the end in this challenging Match3 game!Category:skill,match-3PLAY NOW
Submaringer An amazing skill game with truly challenging levels, fantastic graphics and addictive gameplay.Guide the Yellow Submarine through the depth of the ocean, avoiding crazy obstacles and exploring breathtaking locations. Try to get as far as you can without releasing your finger! Challenge your friends and have fun!Category:skill
Dangerous Drifting Jump in the field of action with our new racing game Dangerous Drifting. You can choose from three supercars, two of them that you have to unlock first throughout the ten levels available. The levels are filled with dangerous obstacles and explosives so it's not really a walk in ...
Doodle God Ultimate Edition In this addictive, ALL ages, puzzle game mix and match different combinations of fire, earth, wind and air to create an entire universe! As you create each element watch your world come alive as each element animates on your planet. The new "Planet" mode offers a new challenging way to create a universe of your dreams. - Create 300+ advanced items and concepts.- Intuitive one-click game play encouCategory:puzzle
Ghost Town Parking Ready to show off your parking super skills wandering through... Ghost Town?! We give you a jaw-dropping sleek sports car to drive, but you need to bring in your skills for master driving and most of all for master parking it in all the indicated spots, ...
Mahjong Odyssey Discover the world of Mahjong!Game features :- Many levels- Highlight features, Time, Shuffle- Challenge your friends!- Complete challenging levelsEasy to learn classic hard to fully master !Category:mahjong
Stranger Things Squad Gather up Stranger Things fans! We might have a situation here and it requires your expert advice. It's not a new supernatural event, not even a trip to the Upside Down world but a challenging dress up task.... and...
Finger Driver Neon Using only one touch of control to test your driving skill in this challenging car game. Collect coins along the road to get more fancy cars. How good are you at driving Be the best drivers!Category:car
Plane GO Plane GO! Fun plane game is coming!Plane Go is really a challenging game! You control your plane and get all...
Music Line v1 Do you know Dancing Line music game? Now it is hardest than Dancing Line..This is Hardest Music Line...Very challenging good game, have fun!Category:arcade
Jorge White Face Travel through Costa Rican fulfilling the missions to find the way homeTouch padChallengingSurprise pianoGyroscope gameCategory:adventure
Wire Wire is an online game where you navigate through obstacles. Make it as far as possible in this challenging online game.Category:action
Dont Get Pinned A simple, challenging physics-based platformer. Avoid lava and get checkpoints! Get to the finish! Try not to get pinned! Enjoy 3 different modes and 105 levels!Category:action
Bob The Robber 4: Season 2 Enjoy this whole new release of Bob The Robber, with plenty of new challenging levels!Category:2-player
Puzzle Ball Slide the correct blocks into position. Create a clear pathway for the ball to reach its goal.Features: Interactive tutorial Relaxed theme for a relaxed gameplay Over 24 challenging and zen levels Feeling trapped? Use the hints sytemCategory...
Feed The Wild The goal in "Feed the wild" is fairly simple, the user has to do is shoot the food to over the hungry animals depending upon what they eat and make it sleep. The game starts off fairly easy and gets more challenging after some levels. For every mistake made the satisfication meter gets reduced, however it can also be replenished with the correct food.Category:1-player
Twisted Sky Think you can achieve the highest score in this most challenging of puzzle games? Find out in Twisted Sky and become the best there is in the world!Category:adventuresPLAY NOW
Tap the Frog Ribbit! Do you have what it takes to help the Frog jump, paint and spacewalk the way to his sweetheart? Join the Frog as he embarks on an adventure that will take him from the lily pads of his home...
Tap the Frog Doodle Tap the Frog Doodle features hours of gameplay, diverse mini-games filled with light-hearted humor and achievements to keep you coming back for more. Easy to pick-up yet challenging to master, Tap the Frog Doodle will have your fingers begging for more alone time with the cutest frog on your device.Category:arcadePLAY NOW
Sudoku Hawaii Travel to the enchanted tropical isles for a few rounds of challenging puzzles.Category:cardsPLAY NOW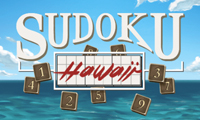 Sprint Club Nitro An arcade style 3D racing game with 9 increasingly challenging levels across 3 different landscapes. Race amongst 20 cars to the finish collecting nitro boosts to overtake. Spend your race winnings on upgrades to improve the car - ...
Plunger Help Plunger dive into these challenging levels. Hang on to your hat. He'll be up against lots of enemies.Category:actionPLAY NOW
Impossible Colors Take control of this three-dimensional diagram and see how quickly you can hit all of the colored blocks. Can you complete each level with as few swipes as possible in this challenging puzzle game?Category:adventuresPLAY NOW
FizColor Join FizColor! Tap the correct color bar on the screen to reply the color resquest as fast as possible within a second. Minimalist graphics and challenging...