Free Games for Mac clothing
Jennifer True Make Up Superstar Jennifer needs a little help with dressing up: use different make-up and clothing items, hairstyles and accessory to create her look in this game of the True Make Up Series.Category:girls,make-upPLAY NOW
Nina True Make Up Actress Nina is famous for her style, but she needs a change. Create a new look by matching clothing items, accessory, make-up and hairstyle with this girls game ...
Princesses PJ Party The two princesses are having a Pj party and they need your help! Join the two of them right away and become their fashion adviser. The girls are counting on you to help them find the perfect outfits. Take a look at all the clothing options and pick the cutest pajamas. There...
Kittens Selfie Time These two kittens decided to go out today and they want to take the perfect selfie! Join them and let's make them look purrfect. Dress them up in the prettiest clothes. They have lots of clothing options and they can't decide what to wear. You get to choose for them! Get creative, look...
Elsa Time Travel Game Disney Princess Elsa got a time travel machine and she planned to travel the centuries and like to wear them clothing. Could you help Elsa to choose the centuries in the time travel machine? Have a great fun!Category:html5...
Couples Autumn Outfits Autumn is here and these four lovers are so happy! They can finally wear fancy jackets and colorful scarves again! Join them today and let's help them find the perfect autumn outfits...
Stranger Things Squad Gather up Stranger Things fans! We might have a situation here and it requires your expert advice. It's not a new supernatural event, not even a trip to the Upside Down world...
Stranger Things Christmas Party Celebrate Christmas in an unusual way with your favorite characters from the popular tv series - Stranger...
Princess Fall Flannels Get ready to discover the best of the best fall flannels in this brand-new dress up game for girls on DressUpWho.com. The Frozen Sisters, Aurora and Moana have their wardrobes ruled by these must have clothing pieces of the fall season and they still need your great fashion advice to properly pair them...
Miss Halloween Princess Halloween is behind the corner and four of your favourite Disney Princesses are getting ready to go trick or treating in their great fantasy world. This year they are...
Bonnie Movie Night It's movie time! Let's help Bonnie change into something comfy. There are lots of clothing options, take your time to find the cutest pajamas. You can pick a new color for each element! Explore all the things you can...
Perfect Girl Creator Create the perfect girl in this brand new game! Start playing right away and explore all the things you can do. Look for the prettiest hairstyle, lips, hair, nose and eyes. There are so many shapes and colors! Take a look at all of them and find...
Mommy Elsie Winter Day Elsie and her cute baby girl decided to go out and play in the snow today. Join them right away and let's help them get ready. They need some nice clothes to keep them warm. Start with the little girl, she can't wait to see what you're going to pick for her. Take your time and pick the prettiest clothing items. You...
Katies Candy Look Katie loves fashion and she always follows the latest trends. Today she wants to try something new - a candy look. Join the beautiful fashionista and begin by applying makeup. Take your time to find the makeup which looks best on Katie. There are lots of clothing options...
Barbara Birthday Party Barbara is turning 18 today and she is happier than ever! Join the blonde fashionista. She's throwing a party and she could use a little help. You can decorate the cake together. Make it look colorful and girly. You have delicious toppings, edible ornaments and adorable cake toppers. Be creative and when the cake looks perfect you can pick Barbara's outfit. It has to be something sparkly! Take...
Christina True Make Up In this girl game of the True Make Up Series you need can create a new look for singer Christina by putting together the perfect make-up, clothing items, accessory and hairstyle.Category:make-up,girlsPLAY NOW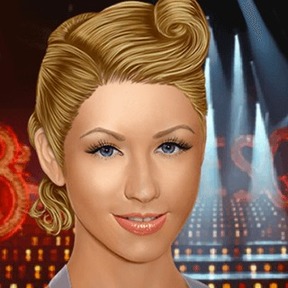 Taylor True Make Up Become Taylor's personal stylist and pick out of a variety of different make-up and clothing items, haistyles and accessory to create a new look for her, with this game of the True Make Up series.Category:girls,make-upPLAY NOW
Dakota True Make Up In this new game of the True Make Up Series, change Dakota's look by picking out of a variety of make-up and clothingitems and finish it with the perfect haistyle and accessory.Category:make-up,girlsPLAY NOW
Kelly True Make Up Singer Kelly wants you as her personal stylist. In this game of the True Make Up Series you have a wide range of make-up and clothing items, hairstyles and´accessory to create the perfect look.Category:make-up,girlsPLAY NOW
Beach Beauty Dress the Beach Beauty for a perfect summer day. The high variety of clothing items, accessory and hairstyles you can pick from allows you to get creative!Category:girls,dress-upPLAY NOW
Fairy Princess The Fairy Princess needs an enchanted outfit. Dress and style her by picking clothing items and accesory to create the perfect look.Category:girls,dress-upPLAY NOW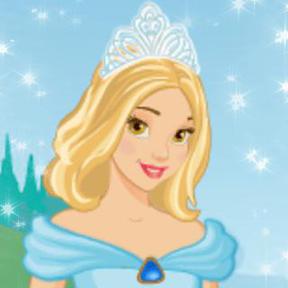 Jennifer True Make Up Give actress Jennifer a make-over with this game of the True Make Up Series. Match the perfect make-up and hairstyle with clothing items and accessory to create a trendy look.Category:girls,make-upPLAY NOW
Kristen True Make Up Style actress Kristen by using the different clothing and make-up items, hairstyles and accessory to create a modern, trendy look.Category:girls,make-upPLAY NOW
Nina True Make Up Actress Nina is famous for her style, but she needs a change. Create a new look by matching clothing items, accessory, make-up and hairstyle with this girls game of the True Make-Up Series.Category:girls,make-upPLAY NOW