Free Games for Mac connect
Mahjong Connect Classic Find pairs of Mahjong tiles and try to earn as many points as you can in this board game classic!Category...
Pipes Connect all the pipes to make the water runs.Category:puzzle
Hextris Please see other games on my profile.Hextris is a fast paced puzzle game inspired by Tetris. Blocks start on the edges of the screen, and fall towards the inner blue hexagon. The objective of the game is to prevent the blocks from stacking outside the area of the grey hexagon...
Candy Time Connect at least 3 same candies in order to remove them from the gaming field and to gain score. Creating chains of 4 or 5 same candies will give you a bonus candy. Try to gain enough...
HalloweenParty Amazing and Fun Connect 3 Halloween gameCategory:halloween
Bubble Shooter Extreme Bubble Shooter Extreme is a WebGL/HTML5 version of popular Bubble Shooter game with great graphics. Additionally, the game is unusual because it is quite complex, but anyone who is skilled in computer games will surely be able to play it until the end of the game. Shoot two or more connected bubbles of the same color to disappear them. The more bubbles you disappear in one shot the more score you get. Game is won after all bubbles exploded...
Plumber Soda Plumber Soda is a HTML5 Puzzle Game. Fill your bottle with an iced soda! Click on the straw pieces to rotate them and connect the soda keg to the bottle. You have...
Get10 Do you like math or logic games? Thanks to this amusing number connecting you will start to love it! Match the same adjacent numbers to convert them ...
Monster Blocks Monster Blocks is a mix between all these puzzle games. You control falling blocks almost in the same way as in Tetris, but your...
City Connect Build, expand and create your own city by connecting the roads and important strategic buildings with the communal houses! Your layout and town planning skills will make it one ...
Butterfly Kyodai 2 Butterfly Kyodai 2 is a mahjong matching game. Connect matching butterflies to clear the board as quick as you can. Category:cardsPLAY NOW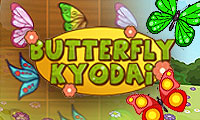 Bubble Shooter HD Have a great time playing Bubble Shooter HD, the brand new HTML5 version of Booble Shooter! This Bubble Shooter game is very intuitive and easy to learn. It's a mix between "Tetris", "Connect Four" and "Puzzle Bubble", thats probably why it's so easy to get into the game. Have fun!Category:arcadePLAY NOW
Bubble Fish Tap and drag the angle to aim, release to shoot. Connect 3 or more fish or starfish of same color and type, vertical, horizontal or diagonal. Use your points in the shop to buy special items and improve your score. To clear one level and unlock the next, you need 2 stars OR MORE. You earn stars and bonus points when you clear levels fast. Enjoy Bubble Fish.Category:arcadePLAY NOW
Back to Santaland: Snow in Paradise It's snowing on this tropical island. Enjoy the weather while you connect all of these Christmas ornaments.Category:three-in-a-rowPLAY NOW
4 Two Dots Connect as many of the same colored dots as possible by linking two or more dots together. Can you achieve the target of each new level in 4 Two Dots?Category:puzzlePLAY NOW
Onet Connect Christmas Find pairs and remove all tiles from the field before the time is up in this Christmas-themed Mahjong connect game!Category:mahjong,puzzlePLAY NOW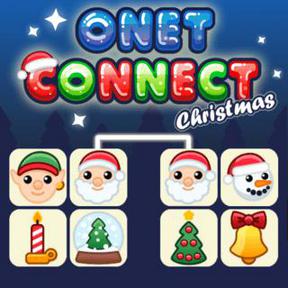 Fruita Crush A fruitful match3 game awaits you in Fruita Crush. Connect 3 fruits or more, collect as many points as possible and mast over 100 challenging levels.Category:match-3PLAY NOW
Fruita Swipe 2 The sequel to the Match3 hit Fruita Swipe is here and 100 brand new levels are waiting for you! Connect as many fruits as possible and complete all challenges!Category:match-3PLAY NOW
Onet Connect Classic Find pairs and remove all tiles from the field before the time is up in this cute Mahjong connect game!Category:mahjong...
Match The Animal This cute educational game is perfect for children to practice color and shape recognition! In three different levels with increasing difficulty, matching pairs of animals need to be identified and connected via a line.Category:girls,educational,puzzlePLAY NOW
Animals Connect Match animals in this cute Mahjong connect game and try to earn as many points as possible!Category:puzzlePLAY NOW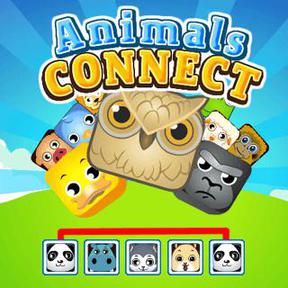 Zop Simple and addictive: connect at least 2 same-colored squares in this minimalist puzzle game to remove them from the field. Diagonal connections are not allowed, so plan your moves and try to earn as many points as possible in 60 seconds!Category:puzzlePLAY NOW
Woodventure Woodventure takes you on a journey through a magical forest full of cute animals. Your task in this classic Mahjong connect game is to find...
Pipe Mania Connect pairs of dots to create a flow between them. Can you complete all 150 levels with the least number of moves possible?Category:puzzlePLAY NOW
Flow Mania Connect pairs of dots to create a flow between them. Can you complete all 150 levels with the least number of moves possible?Category:puzzlePLAY NOW