Free Games for Mac dress
My Fairytale Dragon Help the fairy take care of a majestic dragon in this magical dress up and makeover game!Category:girlsPLAY NOW
Jennifer True Make Up Superstar Jennifer needs a little help with dressing up: use different make-up and clothing items, hairstyles and accessory to create her look in this game of the True Make Up Series.Category:girls,make-upPLAY NOW
Happy Fox Take good care of a tame little fox and make it happy in this fun animal dress up game!Category:girlsPLAY NOW
My Fairytale Griffin In this magical dress up game, you are the captain of a fantastical airship and have to take care of a beautiful griffin!Category:girlsPLAY NOW
Happy Elephant Look after a little elephant and make it happy in this fun animal dress up game!Category:girlsPLAY NOW
Happy Bunny Take good care of an adorable bunny rabbit and make it happy in this cute animal dress up game!Category:girlsPLAY NOW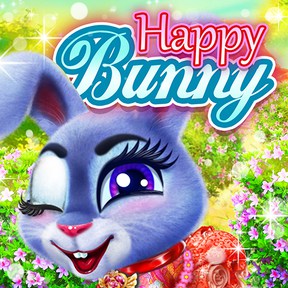 Tina - Airlines Help air hostess Tina in this stylish makeover game!Category:make-up,girls,dress-upPLAY NOW
Nina - Costume Party Help Nina prepare a fancy costume party at the beach and choose a stunning costume to impress her friends!Category:dress-up,make-up,girlsPLAY NOW
Princess Makeover Give the adorable princess a luxurious makeover and help her pick a charming new style in this cute girl and dress up game!Category:make-up,girls,dress-upPLAY NOW
Nina - Great Summer Day Join sporty student Nina on a lovely summer day, go diving and help her pick a beautiful party outfit to impress her boyfriend!Category:dress-up,make-up,girlsPLAY NOW
BFFs House Party Prepare food and dress up for a wonderful party evening with your BFFs!Category:girlsPLAY NOW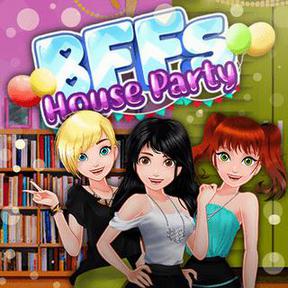 Tina - Costume Party Help Tina prepare a fancy costume party at the beach and choose a stunning costume to impress her friends!Category:dress-up,make-up,girlsPLAY NOW
Tina - Great Summer Day Have fun in the sun with Tina on a lovely summer day! Go diving and dress up for a hot date in the evening!Category:dress-up,girls,make-upPLAY NOW
Saira's Boutique Saira has completed her fashion designing course recently and has opened a boutique for ladies and kids. Where she do embroidery and painting...
Breaking News With Blondie Beautiful Blondie is a famous TV news reporter. She has her own team of the best reporters is town. Join this cool and gorgeous news reporter in action. Before she will go live with the breaking news you must help her pick a lovely make up then choose a nice dress for her. Have fun!Category:make-up
Amy's Princess Look Join Amy in this girly game and let's turn her into a real princess! She loves fashion and makeup and she is always happy to try new things with her look. Makeup is just as important as the outfit, so begin with it. Take a look at all those products and combine them into the perfect makeup for a...
Sophie's Popstar Look Sophie was just an ordinary girl, until her amazing talent was discovered. She has the most beautiful voice and she will have her first concert soon...
Sisters Dressing Room These gorgeous sisters need a fashion expert! Will you make them look stunning in this fabulous dress up game? Enter their wardrobe and take a look at all...
Rosie's New Look Rosie needs a new look and she is counting on you to give her a fabulous makeover! Join this beautiful girl in this lovely game and you can show off your creativity. Any major change starts with makeup, so play around with glittery colors until Rosie looks amazing. Then, you can...
Rosalie Fashion Day Are you ready to spend some girly time with Rosalie? Join the blonde girl right away! She wants to go out today but she has trouble finding some of her personal items. What is more, Rosalie has run out of ideas and she can't decide what to wear. Start by finding the missing items and after that you can play dress up. You can pick an elegant dress or a blouse and a casual pair of jeans. Rosalie has lots of girly bags and fancy shoes. Show off your fashion skills and have fun!Category:html5...
Princesses Prom Night The princesses have waited a very long time for this special event! It's prom night and they want to look stunning. Ariel, ...
Princesses Easter Fun These beautiful princesses want to celebrate Easter together and they have planned a lot of fun activities. Join them and you will surely enjoy it! The princesses picked the most beautiful ornaments for the room and they will let you decorate it. Then, you can go outside...
Mermaid Princess Fashion Day Join the princess in her dressing room and let's find the perfect outfit for her. She loves clothes and fashion! Start by picking a new hairstyle for her, she can't wait to try...
Lovers Date Night These two lovers are getting ready for a romantic evening. Make sure their date goes well and they will appreciate it! The couple needs some help to decorate the room. Set the table and choose a bottle of champagne, a sweet cake or a gourmet meal for the two lovebirds...
Kittens Selfie Time These two kittens decided to go out today and they want to take the perfect selfie! Join them and let's make them look purrfect. Dress them up in the prettiest clothes. They have lots of clothing options and they can't decide what to wear. You get to choose for them! Get creative, look for matching shoes and pick the cutest accessories. You can also pick new hairstyles. Take your time to create awesome looks for the kittens. Change the background...