Free Games for Mac feed
Bonbon Monsters In this funny game you need to feed the cute blue monsters. Blue monsters have long arms to take food with. But just having long hands you can not get it all. And in order to have dinner there are friends, the same monsters but of a different color.Violet monsters repel their food and everything else that comes under their hands.Red inverts food, ...
Monster Fodder Feed the monster! 40 levels.Category:physics
Going Nuts Game Going Nuts is a HTML5 Physics Game. This cute squirrel is starving! Feed him with acorns and nuts, then drop him into the richest basket to make him happy!Category:physics
Sheep Farm Ben is employed in a Sheep Farm. His job is to run the farm without any hitches. Every day he must take care...
Chocolate Invaders Chocolate Invaders is a HTML5 game developed by Csharks brought to you by Gamedistribution.com"> Chocolate Invaders by Csharks ...
Elsa Gives Birth This is probably the most important day in Queen Elsa's life: her pregnancy reached the term and right now she's getting ready to head to the hospital. According to her doctor, today she will give birth to her very first baby boy! Oh girls, she's so...
8b Rabbit Farmhouse Escape Rabbit Farmhouse Escape is a point and click escape game developed by 8BGames. Imagine that you went to your farmhouse to feed Rabbits. After providing the feeds to the rabbits in your farmhouse; when you went to the exit door; you got shocked by seeing the locked door. Find some hidden object to solve some interesting clues to escape the ...
Baby Beast Beauty The zoo has small animals, young tigers, young baby lions, young brown bears and young giant pandas. They are very active and lively, leading to dirt on their bodies. Come and help them clean and dress it, help them to take a shower and then ...
Irresponsible Scientist Irresponsible Scientist is a 1 Player game developed by Dead Parrot Interactive brought to you by Gamedistribution.com"> Irresponsible Scientist by Dead Parrot Interactive ...
Feed The Wild The goal in "Feed the wild" is fairly simple, the user has to do is shoot the food to over the hungry animals depending upon what they eat and make it sleep. The game starts off fairly easy and gets more challenging...
Feed Me Category:actionPLAY NOW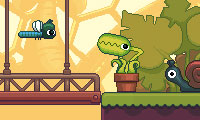 Cut The Rope: Time Travel Join Om Nom as he travels back in time to feed his ancestors with candy. Cut the Rope: Time Travel is a completely new adventure filled...
Cut The Rope Cut the rope to feed candy to Om Nom! A mysterious package has arrived, and the little monster inside has only one request? CANDY! Collect gold stars, discover hidden...
Cutie's Kitty Rescue Help Cutie run a cat rescue shelter in this adorable management game! Treat cats, feed them and play with them before...
My Little Dragon In My Little Dragon you will adopt a tiny and cute creature. Play with it, feed it, clean it and watch it grow up. In several mini games you can earn coins to unlock unique wings, hats, glasses and shoes to customize your tiny dragon!Category:tamagotchi,management,arcadePLAY NOW
Bananamania Feed the gorillas with bananas in this challenging skill game and be careful not to miss! How many points can you earn before you rage quit?Category:arcadePLAY NOW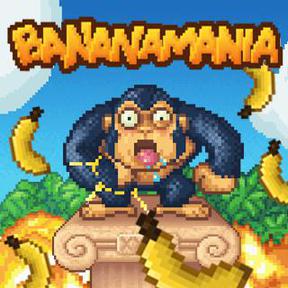 How To Feed Animals How to Feed Animals is our newest puzzle game. Play through 40 levels, combine the cute animals and feed them to pass each level.Category:puzzlePLAY NOW