Free Games for Mac makeover
My Fairytale Dragon Help the fairy take care of a majestic dragon in this magical dress up and makeover game!Category:girlsPLAY NOW
Tina - Airlines Help air hostess Tina in this stylish makeover game!Category:make-up,girls,dress-upPLAY NOW
Princess Makeover Give the adorable princess a luxurious makeover and help her pick a charming new style in this cute girl and dress up game!Category:make-up,girls,dress-upPLAY NOW
Sophie's Popstar Look Sophie was just an ordinary girl, until her amazing talent was discovered. She has the most beautiful voice and she will have her first concert soon. She needs to look like a popstar as soon as possible! Help her out in one of the most fashionable girl games. She needs a complete makeover, so start right away. Makeup is really important, so take your time with it. You should also try a stunning new hair color and an edgy style. Dress our popstar in...
Rosie's New Look Rosie needs a new look and she is counting on you to give her a fabulous makeover! Join this beautiful girl in...
Ice Queen Makeover Time The beautiful queen is going to a fabulous event today and she needs to look flawless. Join her in this new game and help her out! Enter the makeup room and you will be impressed with all of the products the queen owns. Play around with glossy lipstick and glittery eye shadow colors. Once her face looks perfect, it's time to do her hair ...
Rapunzel Love Rush It's Rapunzel's birthday and her lovely boyfriend wants to surprise her. He has prepared amazing clues for her and she will get a complete makeover if she manages to find each clue. Start the game called Rapunzel Love Rush and help the Tangled princess find the clues.Category:girls
Mermaids Makeup Salon These two beautiful mermaids need a skilled makeup artist! Join them at the salon and make them look even more adorable than before. Start with the makeup and try all of the beauty products. Use glossy lipstick, glittery eye shadow, rosy blush and volume mascara to create the perfect makeup look for each mermaid. Finish the makeover with cute hairstyles and amazing clothes. You have a lot of stylish items that you can try in the dress up level. Show...
Iphone X Makeover Elsa just bought herself a new iPhone and while playing with it she managed to drop it on the floor. As a result of the high impact the phone's screen crushed and a few internal pieces got broken. You can't imagine, girls, how sad our favourite Disney Princess is but I'm sure one of you can help her feel better by fixing the broken phone. So come and join her in getting the 'iPhone X Makeover' and while working...
Barbara Bride Real Makeover NoCategory:girls
Bad Teeth Makeover Everyone wants to show off some healthy and sparkling white teeth when smiling in pictures, just like the famous celebrities have, but the truth is girls, that a perfect smile is easy to get... just follow the instructions provided in our super crazy 'Bad Teeth Makeover' game and you will surely get not only some clean teeth, but also some healthy and very good looking ones and a fresh breath, too! Just pay a great attention and learn how to properly do your regular dental...
BFFs Makeup Time These pretty BFFs need a great makeup artist! If you have the right skills, join them in this cute game! Enter a makeup room full of professional products and experiment with different looks. Use glittery eye shadow and glossy lipstick to create a wonderful makeup look for each girl. After that, you can complete the makeover with some stunning new outfits! The girls are counting on your fashion tips, so dress them in the perfect clothes! Take your...
BFF Autumn Makeup Autumn is such a beautiful season because it is so colorful! It can be very inspiring for a makeup artist. These two BFFs want to get the perfect autumn look and they are counting on you to give them a makeover. If you love makeup games, you will surely enjoy ...
Little Princess Tanning Solarium Start the fancy makeover by removing the jewelry and pick a cute, colorful swimsuit for the lovely princess. After you've applied UV cream for skin protection, put on the sun glasses and ...
Tokyo Mew Mew Ichigo and her friends want some totally awesome new outfits in this fun makeover and dressup game! Help them with some tips and styles with your fashionably forward eye for beauty!Category:actionPLAY NOW
Superhero Makeover Category:actionPLAY NOW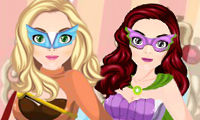 So Sakura: Cute Princess These three princesses know everything there is to know about fashion. Join them for a makeover.Category:actionPLAY NOW
Pretty Unicorn This unicorn is looking for a very magical makeover. Could you help her choose a whole new look?Category:actionPLAY NOW
Nina - Airlines Help air hostess Nina with her job in this cute makeover game!Category:dress-up,girls,make-upPLAY NOW
Nina - Surfer Girl Have fun with surfer girl Nina on the beach! Help her design a new surf board and give her stunning makeover!Category:make-up,dress-up,girlsPLAY NOW
Happy Pony Clean the cute little pony and give her a complete makeover! Her friends will be super impressed!Category:girlsPLAY NOW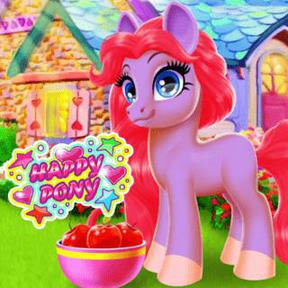 Princesses Makeover Help the princesses and treat them to a luxurious makeover in this fun girl game!Category:make-up,girls,dress-upPLAY NOW
Tina Back To School Help Tina prepare for a cool school party with her friends and give her a stylish makeover!Category:girls,dress-up,make-upPLAY NOW
Nina Back To School Help student Nina prepare for a glamorous party at school and give her a stunning makeover!Category:girls...
Princess Makeover Give the adorable princess a luxurious makeover and help her pick a charming new style in this cute girl and dress up game!Category:dress-up,girls,make-upPLAY NOW