Free Games for Mac objective
Sahara : Ajar's First Adventure Sahara is a puzzle game based on Pac-Man and snake mechanics. Embody Ajar the snake and free your friend Pitt from the enemy! Collect fruits by using the perfect way and avoid the view of camels and the population to reach your objective. Anticipate the enemies, solve the puzzles to complete the 30 levels of this colorful game, mostly dedicated to kids. Sahara: Ajar's First Adventure is related...
Hextris Please see other games on my profile.Hextris is a fast paced puzzle game inspired by Tetris. Blocks start on the edges of the screen, and fall towards the inner blue hexagon. The objective of the game is to prevent the blocks from ...
NORT Press and pull to aimRelease to shotObjective is to put all colores discs to holesCategory:puzzlePLAY NOW
Fantasy Star Pinball Fantasy Star Pinball 3D is an incredible arcade pinball game with a fantasy theme. The objective of the game is to score as many points as possible...
Spider Solitaire Classic Objective in Spider Solitaire is to stack all cards of each suit in descending order and clear the field. Only card sequences of the same suit can be moved between columns.Category:cardsPLAY NOW
Solitaire Classic Easter Objective of the game is to move all cards onto the four foundation piles, sorted by suit and rank in ascending order from Ace to King. On the field, cards can only be sorted in descending order alternating colors.Category:cards,puzzlePLAY NOW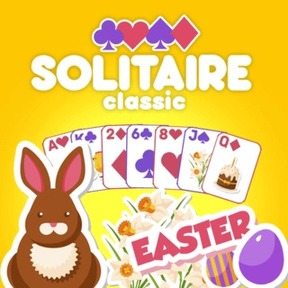 Solitaire Master Solitaire, FreeCell and Spiderette, the three most popular card games - all in one game! Objective is to clear the field by sorting the cards by suit and rank.Category...
Match 3 Squared Objective in this Match3 game with a twist is to match at least 3 same-colored blocks on the same side of the square. Tap on a side to fill in a block and try to earn as many points as you can.Category:match-3,puzzlePLAY NOW
Treasure Hunt In Treasure Hunt lots of challenging match3 levels await you. Combine three or more crystals to achieve the objectives of every level and you will find the epic treasure at the end of the game.Category:match-3PLAY NOW
Kids Tangram Objective in this classic Tangram puzzle is to form a specific shape. Put the flat blocks together and create the shape given by the silhouette. Use all pieces and make sure they don't overlap.Category:puzzle,educational,girlsPLAY...
Solitaire Classic Objective of the game is to move all cards onto the four foundation piles, sorted by suit and rank in ascending order from Ace to King. On the field, cards can only be sorted in descending order alternating colors.Category:puzzle,cardsPLAY NOW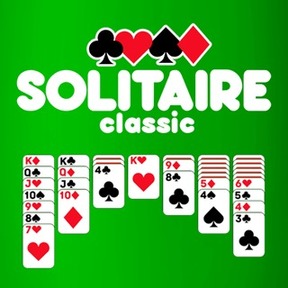 Tri Peaks Solitaire Classic Objective of this popular Solitaire game version is to clear the table of all 3 peaks made of cards. Only cards that are lower or higher than the card at the bottom deck can be removed!Category:cardsPLAY NOW
Kiba & Kumba: Tri Towers Solitaire Objective of the game is to clear all three peaks made of cards. Only cards that are lower or higher than the card at the bottom deck can be removed.Category:cardsPLAY NOW
Western Solitaire Objective of the game is to move all cards onto the four foundation piles, sorted by suit and rank in ascending order from Ace to King. On the field, cards can only be sorted in descending order alternating colors.Category:puzzle,cardsPLAY NOW