Free Games for Mac popular
Paper Blocks Hexa In this popular puzzle game you need to fill Hexa fields with multi-colored blocks. Drag the blocks, get the stars, open new packs.Category:puzzle
Stranger Things Christmas Party Celebrate Christmas in an unusual way with your favorite characters from the popular tv series - Stranger Things. Eleven, Will and their friends...
Rick and Morty You guys are never going to believe this: one of the most popular cartoons these days, Rick and Morty, has taken over DressUpWho.com! The mad scientist and his not-so-bright grandson are here to take you in one of their interdimensional adventures but before you three get the fun started, some preparations need to be done. First of all, you will have to pass one of Rick's annoying tests: ...
Princess Color Run Running for miles has never been fun but since The Color Run event become world wide popular everyone seem to enjoy attestind this joyful running event. This year the color run hitted...
Popular Cheer Hairstyles Cute Lisa has decided! When she returns back to school she's going to attend the cheerleading tryouts. She knows she can make it… and together with your precious helping hand she will make a really good first impression as well… can you help Lisa prepare her sporty chic look for the upcoming tryouts? She needs her colorful outfit and a stylish hairstyle to impress, so it seems there is a lot ...
Kardashians Spooky Makeup The Kardashians are always doing Halloween in style! They usually decorate their houses for the creepiest night of the year, they...
Cute Fishtail Braids Jenny's hair tutorials have become very popular on the internet and she's trying her best to keep her audience happy with her videos. She was requested to make the step-by-step tutorial about the fishtail braids and she's finally ready to share it with you! Ready to discover the three cute braided hairstyles she has prepared for you? Well, then lets join her in getting our DressUpWho.com game for girls started! In order to begin the hair-styling...
Amber Nerdy Vs Trendy Nerdy girls look adorable with their curly hair, fancy glasses and stylish clothes. Popular girls are also very trendy, because they try new fashion ideas ...
Aurora And Cinderella College Girls Aurora and Cinderella are the most popular college girls. They always have a perfect look, love to be stylish and trendy and they never leave the dorm without wearing a makeup...
4 Colors PGS Four Colors is a very fun card game based on popular UNO game. Face up to 3 computer-controlled opponents.Category:card...
Bubble Shooter Extreme Bubble Shooter Extreme is a WebGL/HTML5 version of popular Bubble Shooter game with great graphics. Additionally, the game is unusual because it is quite complex, but anyone who is skilled in computer games will ...
99 Balls Evo 99 Balls Evo is the latest and best version of the popular 99 Balls concept. This game will have you hooked in no time!Category:addicting
Frozen Baby Care Have you ladies ever wondered how these uber popular Frozen princesses looked like when they were babies? Well, here they are. Playing the 'Frozen Baby Care' game for girls you ladies are getting the unique chance to spend the day with the adorable baby Elsa or with the sweet baby Anna, change their diapers and dress ...
Sun Beams 2 Wanna make the sun shine again in the sequel to the popular Sun Beams? Click to make the dark clouds disappear in this fun sun shining game!Category:adventuresPLAY NOW
Sudoku HTML5 Play Sudoku HTML5, one of the most popular puzzle games of all time. Sudoku is the most fun brain game you will ever play in your life. Available for mobile and desktop devices..Category:casinoPLAY NOW
Sea Bubble Pirates 3 Pop some colored bubbles to keep this pirate ship afloat on the open seas in the 3rd sequel of the ever popular Sea bubble Pirates! Clear clusters of 3 or more bubbles from the screen as quickly as possible and earn bonus points for clearing lots of bubbles in one shot! Unlock achievements, ...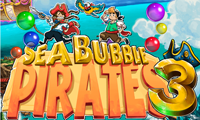 Operate Now Hospital Surgeon Now is definitely not the time for a coffee break, Doc! Five patients are waiting for you over at the hospital and they need your help. Don't worry, your nurse just punched in and she's waiting to assist you down in the OR. As always, things are very busy in the world of Operate Now, the popular surgery game series. Put on your scrubs and get to work, ASAP! Category:simulationPLAY NOW
My Dolphin Show 8 Welcome to a paradise of aquatic sea animals! This ever popular show is unstoppable and offers a splashing 126 levels to play in 6 different worlds. Perform amazing tricks like doughnut jumping, splashing the audience and even score a soccer goal! Play various mini-games to ...
Magic Stones 2 Do you have the magic touch? Play the sequel to the popular match 3 game, Magic Stones, now and find out. Tap on two or more matching colored stones and reach the target of each fun new level. Gain experience points by completing levels and unlock special powers for endless magic matching fun! Category:actionPLAY NOW
ICS 2 This scientist suffer from ICS (Instantaneous Combustion Syndrome)! He needs to avoid the sun as much as possible. Help him escape to safety again in a maze of cool adventures! Don't let him burst into flames in the new sequel of the popular ICS!Category:adventuresPLAY NOW
Flappy Ball Flappy Ball is an HTML5 action game. The game is freely inspired to the popular game "Flappy Bird". The goal of the player is to tap the screen to let the ball survive as long as possible avoiding the poles.Category:sportsPLAY NOW
Yatzy Classic Play the popular dice game Yatzy and try to score as many points as possible within 13 rounds!Category:puzzlePLAY NOW
Super Loom: Triple Single Get creative and weave one of the popular loom bands - this time with the triple single pattern! Find the perfect color combination and decorate the bracelet with cute charms.Category:girls,dress-upPLAY NOW
Snap The Shape: Japan Snap The Shape Japan is the sequel to the popular puzzle game where you have to fill different patterns with pieces.Category:puzzlePLAY NOW
Gin Rummy Classic Test your Gin Rummy skills in this fun version of the popular two-player card game!Category:cardsPLAY NOW