Free Games for Mac remove
Quash Board Board puzzle game... The goal is to remove all ball from the board except one to solve the puzzle.Category:puzzle
Mushy Mishy MushyMishy is a fun sliding puzzle game. Try to score as much as possible and last as long as possible. If you have kept at least half of the grid empty when the timer runs out, you can advance level. ...
Math Drops Drop the objects with the number aligned to the number you want to remove diagonally, vertically or horizontallyCategory:puzzle
Bubble Spin Try to remove all of the bubbles!Category:puzzle
Mountain Mind Mountain Mind is a Memory game with a holiday inspired mountaineering / hiking theme. The goal is to remove all cards from the board by finding the same objects. Are you able to find all objects in the least amount of time? After the player has found all equipment, he will have...
Sea Party Match 3 or more sea animals of the same color to remove them from the field. Try to get the highest score!Category:match-3
Candy Time Connect at least 3 same candies in order to remove them from the gaming field and to gain score. Creating chains of 4 or 5 same candies will give you a bonus candy. Try to gain enough score points in order to promote to the highest level possible!Category...
Find The Candy 1 Find the Candy is a physics-based hidden object game. There are three stars and a piece of candy hidden within each room. Move objects, remove presents, cut ropes, and unlock chests to find the candy. Try to collect all of the stars in each room before you click on the candy.Category:hidden-objects
Uggs Clean n' Care So, do you girls have any idea how to properly store your Ugg boots? Me neither, but I'm pretty sure it's not okay to throw them in a closet until the next chilly season. They surely need a special care and that's ...
Iphone X Makeover Elsa just bought herself a new iPhone and while playing with it she managed to drop it on the floor. As a ...
Bad Teeth Makeover Everyone wants to show off some healthy and sparkling white teeth when smiling in pictures, just like the famous celebrities have, but the truth is girls, that a perfect smile is easy to get... just follow the instructions...
The Nest - Help bird to the NEST- Destroy all PIG by make it collision with Ground, Saw Obstacle, out side layout- Tap the BIRD/PIG to transform them- Tap the Green Block/Stick to remove it- The Stone (Grey block/Stick) can not remove- Tap as Little as possible.Category:action
Frozen Baby Care Have you ladies ever wondered how these uber popular Frozen princesses looked like when they were babies? Well, here they are. Playing the 'Frozen Baby Care' game for girls you ladies are getting the unique chance to spend the day with the adorable baby...
Sweet Candies: the Second Story This is a switcher game with a twist! Match the candy to remove the brown blocks.Category:actionPLAY NOW
Springing Santa Pause the game with the P key.Use any key or touch the screen to make Santa jump.Avoid the evil elf's and snowballs.Jump on the elf's and snowballs to remove themCategory:actionPLAY NOW
Angela Dress-Up Pick one of the items category and select the desired item. Tap on the item icon twice to remove it.Category:otherPLAY NOW
Amigo Pancho 6 Amigo Pancho doesn't like helicopters—as far as he's concerned, balloons are the only way to fly. Use your problem-solving skills to help him get to the top without popping his precious balloons and destroying his dreams! Click and drag to remove obstacles from his path without letting the deadly spikes make contact with Pancho or his helium.Category:skillPLAY NOW
Onet Connect Christmas Find pairs and remove all tiles from the field before the time is up in this Christmas-themed Mahjong connect game!Category:mahjong,puzzlePLAY NOW
Fruit Crush Frenzy Make a chain of at least 3 identical pieces of fruit to remove them from the field and try to earn a high score!Category:puzzle,match-3PLAY NOW
99 Balls Aim carefully, shoot and remove the numbered obstacles from the field. Can you make a 99 Balls chain?Category:arcade,skillPLAY NOW
Kitty Bubbles Your task in this adorable Kitty bubble shooter is to match at least 3 same-colored balls of wool to remove them from the field.Category:girls,bubble-shooterPLAY NOW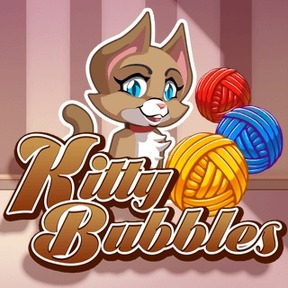 Pirates! The Match-3 Swap and combine at least 3 gems of the same type to remove them from the field in this exciting pirate adventure! Complete all level tasks and try to collect all stars!Category:match-3PLAY NOW
Gold Mine In Gold Mine it is your task to help the beardy miner dig for treasures. Combine at least 2 blocks of the same type to remove them from the field and earn points. The more blocks you clear at once, the higher the score. Grab your pickaxe and start digging!Category:match-3,arcade,skillPLAY NOW
Ancient Mahjong In this relaxing Mahjong version your task is to combine two of the same Mahjong stones to remove them from the field. Only free stones can be combined. A stone is free when it's not covered by another stone and at least one side is open. Clear all tiles to complete a level.Category:mahjong,puzzlePLAY NOW
Bubble Gems Help the cute unicorn Una to collect all gems! Your task in this addicting bubble shooter is to match at least 3 bubbles of the same color to remove them from the field. Destroy all bubbles, collect gems and try to earn as many points as possible!Category:bubble-shooterPLAY NOW