Free Games for Mac skill
Defly.io Fly your little helicopter in this action-packed multiplayer IO game and try to conquer as much territory as possible!Category:multiplayer,action,skillPLAY NOW
Surfer Archers Get on your surfboard, grab a bow and destroy the evil skeletons before they kill you!Category:skill,actionPLAY NOW
Square Stacker Stack squares on the board and earn as many points as you can!Category:skill,arcade,puzzlePLAY NOW
The Little Giant Help the Little Giant in this challening platformer, avoid dangerous obstacles and jump through 60 levels!Category:skillPLAY NOW
Find 500 Differences Look at the two photos which seem identical and try to find the 5 differences!Category:skill,puzzlePLAY NOW
Totemia: Cursed Marbles Shoot and combine at least 3 same-colored balls and stop the line of cursed marbles before it reaches the end in this challenging Match3 game!Category:skill,match-3PLAY NOW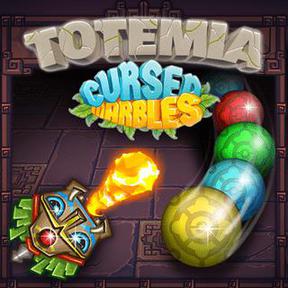 The Ways Add 1, 2, or 3 pieces at once and build a bride to the other side!Category:arcade,skillPLAY NOW
Street Hoops 3D Earn as many points as possible with a limited number of balls in this cool 3D basketball game!Category:sports,skillPLAY NOW
The Lost Planet Tower Defense Once a dob5 spacecraft was committed to undertake a task to an alien planet. But on the way, the spacecraft got problems, it had to do the crash landing on a noname planet. That was a lost world and various monsters...
Foot Chinko Challenge your rivals in the most famous soccer international tournaments. Are you skillful enough to fulfill your trophy case through the +90 levels of the game?Category:sports
Cricket Batter Challenge Game Cricket batter Challenge is a HTML5 Sport Game.Challenge 6 different teams and show your batting skills!Category:sports
Yeggman Help yeggman open safeCategory:skill
Tricky Fish: North Tricky Fish: North is a fantastic adventure for everyone. The little fish loves to collect pearls and stars. Help this little fellow by aiming and shooting him in the air. In this colorful game you need skill and a steady hand to solve all the physic ...
TOSS LIKE A BOSS Really addictive skill project for those who like playing games as much as playing basketball!– easy and fun gameplay;– unique and sharp graphics;– different environments and cool characters;Improve your skills and compete against your friends!Category:skill
Submaringer An amazing skill game with truly challenging levels, fantastic graphics and addictive gameplay.Guide the Yellow Submarine through the depth of the ocean, avoiding crazy obstacles and exploring breathtaking locations. Try to get as far as you can without releasing your finger! Challenge your friends and...
State The Rate click or tap to stop a progress bar in timeCategory:skill
Spinner Astro The Floor Is Lava Collect all fidget spinners and avoid getting caught by the lava. Try to beat your own highscore.Category:skill
Line Avoid all of the red as you move your line.Category:skill
Jojo Frog Touch screen (right or left) to control a green object. Keep frogs out of water, make them jump on island.Category:skill
Hit the ape Don't let annoying monkeys making fun of you! Hit with a little coconut as many apes as you can.Challenge your friends to beat your best score. Enjoy an easy but a very addictive gameplay!Category:skill
He Likes The Darkness Great puzzle-adventure game. Collect stars to open the portal to the next level. Collect coins to unlock new characters.Category:skill
Colorgama A really unique skill game with addictive gameplay and amazing art-deco graphics. Check how good your color vision is!Spot the tile with a needed color, look how far can you get. Amazing thing: the more you play, the best you get! Challenge your friends to beat your scores and enjoy the fun competition.Category:skill
Colorful Dots See my other game, Unfair Ninja:http://gamedistribution.com/games/action/unfair-ninja.htmlColorful Dots is a mobile friendly game. Tap to fly and avoid dots colored same as yours. Touch any other dots to switch color and increase your score. Choose between black...
Color Valley Help your ball pass through each obstacle.Category:skill
Color Line Avoid the wrong colorsCategory:skill