Free Games for Mac tiles
Mahjong Connect Classic Find pairs of Mahjong tiles and try to earn as many points as you can in this board game classic!Category:mahjong,puzzlePLAY NOW
Tile Blaster Blast away the tiles as they come for your ship.Category:retro
Qubika Turn all of the tiles a single color to pass each puzzle.Category:puzzle
Lucky Tiles Tap on groups of 3 or more tiles in the same color to make them disappear. Collect different bonuses and try to get the highest score before time runs out.Category:puzzle
Mahjong Combine 2 tiles of the same type and complete all levels until you run out of time.Category:mahjong
Mahjong Linker : Kyodai Game In this Kyodai game, you must link Mahjong tiles with 3 lines maximum.This free game is a good mix of puzzle game and speed. You must think ...
Escape Y This Kolaveri Escape Y this Kolaveri is the new point and click escape game from ajazgames. snakes are legless, carnivorous reptiles of the suborder serpents that can be distinguished from lizards by their lack of eyelids and external ears. living snakes are found on every continent except Antarctica and on most smaller land masses. find the eggs of the mother snake and help it hatch next to ...
Shinobi Slash Shinobi Slash is an amazing but simple game. Use your mouse or touch tap to jump ,tap screen left or right ,avoid the projectiles and get an higher score. Only for real ninjas!Category:arcadePLAY NOW
Mystic Mahjong Adventures Play mahjong with a mystical twist! Match stones with the identical icons on open sides and unlock bonus tiles in each stage for endless matching fun!Category:actionPLAY NOW
Mahjong Deluxe Mahjong Deluxe is a HTML5 mahjong game. Enjoy this stylish mahjong game with wooden tiles!Category:casinoPLAY NOW
Bug Match Swap any bug with its vertical or horizontal neighbour to form a row of 3 or more matching bugs. Matching a row of bugs lights up the tiles beneath them. Light all the tiles in the grid to win the round and move on to the next level! The best scores will make it onto the high score table. Play Bug Match!Category:arcadePLAY NOW
Onet Connect Christmas Find pairs and remove all tiles from the field before the time is up in this Christmas-themed Mahjong connect game!Category:mahjong,puzzlePLAY NOW
Monsterjong In this Halloween version of the classic leisure game Mahjong the tiles come with motives of worms, snakes, monsters and other spooky creatures.Category:puzzlePLAY NOW
Momo Pop Swap tiles and match cute animals to make them pop in this adorable Match3 game! CCategory:match-3PLAY NOW
7 Words Look at the tiles and tap on them in the correct order to unscramble the 7 words. Can you complete all 777 levels?Category:puzzle,quizPLAY NOW
Ancient Mahjong In this relaxing Mahjong version your task is to combine two of the same Mahjong stones to remove them from the field. Only free stones can be combined. A stone is free when it's not covered...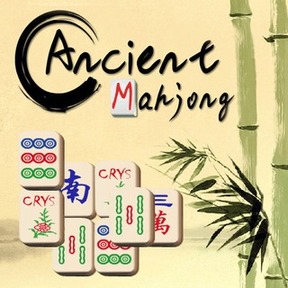 Jewel Duel Be a hero and fight against evil creatures! Swap tiles and create combinations of at least three identical stones to remove them from the field. Try to beat all levels and defeat the evil wizards!Category:match-3PLAY NOW
Onet Connect Classic Find pairs and remove all tiles from the field before the time is up in this cute Mahjong connect game!Category:mahjong...
Piano Steps There is just one rule: Don't touch the white tiles! All this game asks of you are fast fingers and an attentive mind!Category:arcadePLAY NOW
Mahjong Relax It's time to relax with some Mahjong! In this classic chinese board game you have to match identical tiles and clear the field to win the level.Category:puzzlePLAY NOW
Mahjong Collision Collide two of the same Mahjong tiles to make them disappear. Your aim is to remove all tiles and clear the playing field. Can you finish all levels and set a new high score...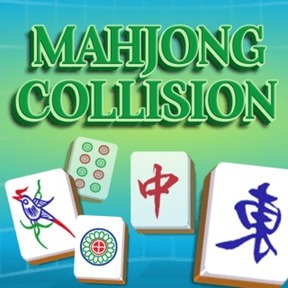 Power Mahjong: The Tower Find matching tiles and clear as many layers as possible in this cool Mahjong game version!Category:puzzlePLAY NOW
Mahjong Classic Enjoy the ancient board game classic Mahjong! Match pairs of tiles and eliminate all pieces from the board. Hundreds of levels are waiting for you!Category:mahjong,puzzlePLAY...
Puzzletag Four fun brain challenges are waiting for you in PuzzleTag! Find pairs of matching cards, memorize sequences and positions, or swap tiles to reveal a picture. Put your memory skills to the test and start playing!Category:puzzle,cardsPLAY NOW
Treasure Link Discover a fantastic underwater world! Find pairs of sea creatures and remove all tiles from the field in this cute Mahjong connect game!Category:puzzlePLAY NOW