Free Games for Mac version
Mahjong Deluxe New version of the beloved board game brings 6 boards and 3 levels of difficulty. Enjoy!Category:mahjong
The Halloween Chain New version of famous Zuma. Shoot the balls and don't let them reach the hole. 13 scary levels to complete!Category:halloween
F12 Tuning Are you searching for a customized super car? Check out this brand new Ferrari F12 and see the cool tuning items that we have prepared for you. In this realistic...
PuzzleGuys Hearts Great version of classic Hearts game. It is is an "evasion-type" trick-taking playing card game and, in this version you'll play against three computer opponents. Can you beat them?Category:card
Governor Of Poker 2 Millions of poker players have enjoyed Governor of Poker, and now you can enjoy the experience directly in your browser. With the poker chips you win with Texas Holdem you need to buy houses, and play more...
Bubble Shooter Extreme Bubble Shooter Extreme is a WebGL/HTML5 version of popular Bubble Shooter game with great graphics. Additionally, the game is unusual because it is quite complex, but anyone who is skilled in computer games will surely be able...
Reversi Game Reversi is a HTML5 Board Game. Play this stylish version of the classic board game Reversi.Category:board
Rayifox Rayifox is a little electric fox that was captured by bad robots. Your mission: escape and rescue your family.Features:-40 levels platform adventure / puzzle style -Be careful with the traps and bad robots-Escape, run and defeat the machines with the electric power Android version:Available on Google Play StoreCategory:adventure
99 Balls Evo 99 Balls Evo is the latest and best version of the popular 99 Balls concept. This game will have you hooked in no time!Category:addicting
Spider Solitaire HTML5 Play the high quality graphics version of the Spider Solitaire on fullscreen for free! Play one, two or extremely difficult four suit Spider Solitaire game. Create stacks of cards of same suit sorted from K to A to make them dissapear. Card can only be placed on another card that has value higher by 1. Only sorted cards of same color can be moved. The game is won when no...
Aki´s Odyssey: Lvl1 The Mansion Adventure game about a little creature called Aki. Their mission is return to home and recover the stolen fruits. In this adventure you learn new skills, facing dangers and meeting ...
Three Cards Monte Three Cards Monte is a HTML5 Gambling Game. Enjoy this stylish version of the 3 cards monte gambling game!Category:casinoPLAY...
Guess The Pixel: Comics Have a look at each one of these pixelated versions of some very famous comic book characters. Can you figure out the identities of Captain America, Wonder Woman, the Hulk and their super friends in this quiz game?Category:quizPLAY NOW
Golf of Cards Try out this online version of the classic card game. Can you get the lowest score possible while you play through nine exciting rounds?Category:sportsPLAY NOW
Freecell Solitaire FreeCell Solitaire is a HTML5 Game. Enjoy this stylish version of the classic FreeCell Solitaire!Category:casinoPLAY NOW
Flappy WOW Flappy WOW is a funny version of the classic flappy game. The player who is in control of a meme must dodge all the columns in order to gain the best score. Also, depending on the score the player gets, he will receive different trophies. Start playing now and gain the best scores in the global ranking!Category:arcadePLAY...
FlapCat Christmas Now things have become more difficult to FlapCat. In this special Christmas version of the hit FlapCat, FlapCat Christmas brings a new difficulty, are two reindeer that guide FlapCat. The game has new design and features christmas. Try Xmas FlapCat!Category:arcadePLAY NOW
Bubble Shooter HD Have a great time playing Bubble Shooter HD, the brand new HTML5 version of Booble Shooter! This Bubble...
Airboss Ladies and gentlemen, an important announcement: Can the best airport manager please report to the airboss at the fun terminal? Complete difficult tasks to land airplanes, control each take-off and avoid costly crashes. Earn income targets to advance to the next level and watch out for emergency planes that cannot...
Ace of the Pile Feeling lucky? Then try this online version of the classic card game Aces Up. Find out if you can gather all of the four aces that you'll need to win each round.Category:cardsPLAY NOW
Solitaire Classic Christmas In this cute Solitaire Christmas version, your task is to move all cards onto the four foundation piles, sorted by suit and rank in ascending order from Ace to King.Category:cards,puzzlePLAY NOW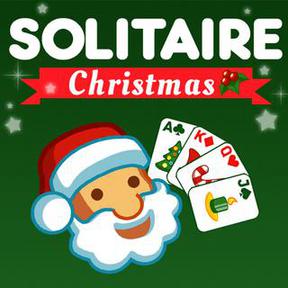 Solitaire Klondike Play this classic and elegant Klondike version of Solitaire featuring numerous customization options and three different game modes!Category:cardsPLAY NOW
Monsterjong In this Halloween version of the classic leisure game Mahjong the tiles come with motives of worms, snakes, monsters and other spooky creatures.Category:puzzlePLAY NOW
FreeCell Solitaire Classic Move all 52 cards to the four foundation spots to win in this challenging Solitaire version!Category:cardsPLAY NOW
Ancient Mahjong In this relaxing Mahjong version your task is to combine two of the same Mahjong stones to remove them from the field. Only free stones can be combined. A stone...