08/02/2017
Match blocks of the same color and clear the field. With every klicked block you will lose a life, so prepare a good strategy.
Category:match-3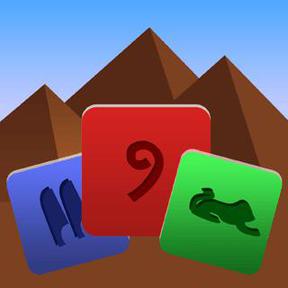 Recent
Warhammer 40,000: Inquisitor - Martyr Official ARPG Gameplay Trailer The game features random maps and missions, as well as destructible environments.
Soccer Heads .
Marvel vs Capcom Infinite: Spider-Man, Frank West, Nemesis and Haggar Reveal Trailer Spider-Man swings into action, joined by Frank West, Nemesis and Haggar in the latest Marvel vs Capcom Infinite gameplay trailer.
Life Is Strange: Before the Storm Official Chloe and Rachel Trailer Lead writer Zak Garriss, writing consultant Ashly Burch and Chloe voice actress Rhianna DeVries talk about the two leads.
Zombie Massacre .
Blue Reflection Official Teaser Trailer Play as high school student Hinako Shirai in this JRPG.
Sailor Pop In this cute underwater collapse game, your task is to match at least 2 fishes of the same color to free them.
Gundam Versus Official Game Mode Trailer The game offers multiple modes: tutorial, free battle, ultimate battle, online and more.
Agents of Mayhem Official Magnum-Sized Action Trailer This game is full of shooting, slicing, sexual innuendos and more.
Foot Chinko Foot Chinko will take you on a football trip around the world. Win all the important cups in this football tournament game.
Truck Trials .
Basketball .
Elsa Hex Puzzle .
Pilot Heroes .
Nina Wedding .
Ale or Gold Deliver the gold to the gnome, but avoid meeting him.
Glow Lines Fill the whole board by matching equal colors. To succeed in every level you need to use your logical thinking.
Fast Food Takeaway In this fun management and skill game, you play as the owner of a small food cart.
Halloween Monster Quiz Zombie, mummy or vampire - which creepy Halloween creature fits your character best? Take this fun personality quiz and answer all the questions to learn more about yourself.
My Wedding Create the perfect bride look for a dream wedding by matching the dress with beautiful accessory and finish it with the hairstyle.