Lectro
03/01/2017
Lectro is a minimalist game which demands your whole attention and skills. Move from one dot to the next and beat the high score!
Category:skill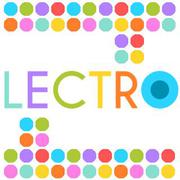 Fast Circles .
Snowball Champions The Snowball War is on! Become the ultimate Snowball Champion in our winterly snowball war game. Discover over 50 snowy levels and collect all trophies and coins.
Sushi Backgammon In this tasty backgammon version your task is to move your pieces across the board onto the plate before your opponent.
Blue Box Blue Box is a unique and minimalist logic game in which your goal is to transport the blue box from the green start to the red box.
Block Buster Try to survive as long as you can in this fun Match3 game.
Get 10 .
Kids Tangram Objective in this classic Tangram puzzle is to form a specific shape. Put the flat blocks together and create the shape given by the silhouette.
Amazing Me .
Soccertastic .
Blowman Fight against evil beans in this fun skill game! In Blowman, your task as a super hero is to jump from house to house by the power of your breathing abilities.
Slacking Library .
Color Circles Make sure that both ball and obstacle have the same color to guide the ball through the patterns.
Anime Manga Quiz .
Taptastic Monsters .
Winter Adventures Discover winter wonderland! In Winter Adventures you accompany a tiny green creature. Go winter skating on a frozen lake, collect stars and avoid frozen obstacles.
Smarty Bubbles Shoot the bubbles, combine at least 3 of the same color and clear the field.
Rain Forest Hunter .
Timberman Train your reflexes by helping Timberman to chop an endless tree.
Cartoon Quiz .
Cut It! Cut It! is the perfect puzzle game for everyone who likes to give their brain a workout! Use your logical skills and cut the wood into pieces of equal size.