Popstar Trivia
12/12/2015
Category:girls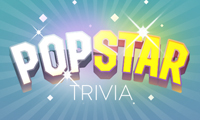 Pongthegame .
Polymory Use Touch or Mouse to select cards.
Polar Fishing He's a one man (er, bear?) wrecking crew. Help this brave beast free all of the trapped fish from the ice.
Pocahontas Slots Enjoy the legend of Pocahontas. Lots of gold coins are waiting for you in this cute slots game.
Plunger Help Plunger dive into these challenging levels. Hang on to your hat. He'll be up against lots of enemies.
Platform Jackson - Jumpy Jump Tap On Screen or Mouse Click on Screen To Jump.
Planet Exis .
PixZombies PixZombies is a Zombie Smasher type arcade game.
Pixeroids Guide your spaceship , hit and destroy asteroids without colliding with them ! SHOOT ! This is Pixeroids.
PixelPANIC .
Pixel Jump Meteor Mouse Apenas o mouse.Clique com o botão esquerdo do mouse.
Pixel Bear Adventure .
Pirates and Cannons Put together Pirates and Cannons and you'll have a BLAST! Shoot your opponents fleet with torpedoes, triple bombs or dynamite from the sky.
Pirate Slots Tap spin to play. Pay out table shows winnings. Increase winning chances by increasing numbers of winning lines from 1-5. _Increase pay outs by increasing the bet from 1-10 credits.
Pirate Booty .
pinpolor .
PinBall Simple Addition Practice Instructions are included when you start the game.
Pinball of Oz .
Pimi Jumpers Join these jolly jumpers for an adventure in an enchanted land filled with more than a little danger.
Pigeon Bomber Jack the pigeon bomber is afraid of people. Fear leads to anger. Anger leads to hate. Hate leads to poo.