Super Plumber Run
10/31/2017
Join the Super Plumber and run, jump and fly through a challenging world in this addictive platform game with a twist!
Category:arcade,skill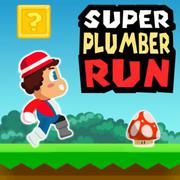 Elsa Jigsaw Puzzle .
Dragons Trail .
Drift Cup Racing .
Kiba & Kumba: High Jump .
Mini Putt Gem Garden Pot the golf ball in 18 levels and try to use as little stokes as possible.
Pocket RPG An exciting adventure is waiting for you! It's a book. It's a game. It's a gamebook.
Jungle Roller .
100 Golf Balls Test your reflexes in this golf-themed skill game! Aim carefully and drop balls into the moving holes.
Jungle Run .
Princess Makeover .
Winter Lily Numerous features, countless combinations: be creative and try different looks in this cool Makeover game for the winter season.
Zop Simple and addictive: connect at least 2 same-colored squares in this minimalist puzzle game to remove them from the field.
Shopping Lily It's time for shopping! Create a perfect outfit in this fashionable dress up game.
Wedding Lily 2 .
Kids Puzzle Sea Drag and drop the animals onto the matching silhouettes in the picture.
Doggy Dive Discover a fantastic underwater world! Dive as deep as you can, avoid enemies and collect air bubbles and coins on your way.
Sheepop In Sheepop you have to help a cute pixel sheep jump from pole to pole.
Dakota True Make Up .
Sort Bird Use all your moves to get the birds into their nest.
Soccer Girl Catch as many soccer balls as you can in this hot skill game! Move the goal across the screen and make sure to not miss any balls.