The Naruto franchise has collaborated with a Hotel in Japan and they have presented a themed room alluding to the Uchiha.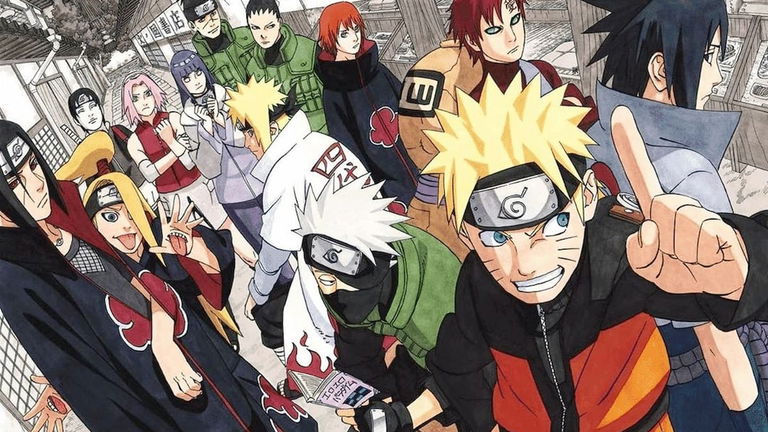 03/08/2022 02:00
Naruto, without a doubt, is one of the most popular anime of the whole story. This fame and status has allowed him to carry out collaborations with different chains and franchises world level.
collaborations between anime franchises and venues, such as cafes, hotels and more, is currently in fashion. An example of this would be collaboration who has performed Shingeki No Kyojin with a famous coffee shop in japan.
This series has had so much global impactthat even hotels offer rooms with naruto themedall this with the purpose of offering you a nice stay to the fans and guests of this chain.
On this occasion, the Isayama franchise has made a collaboration with this hotel, where recently they are offering a allusive themed room to the famous Uchiha clan.
Below we tell you the details.
The collaboration of Naruto and this Hotel in honor of the Uchiha that will leave you speechless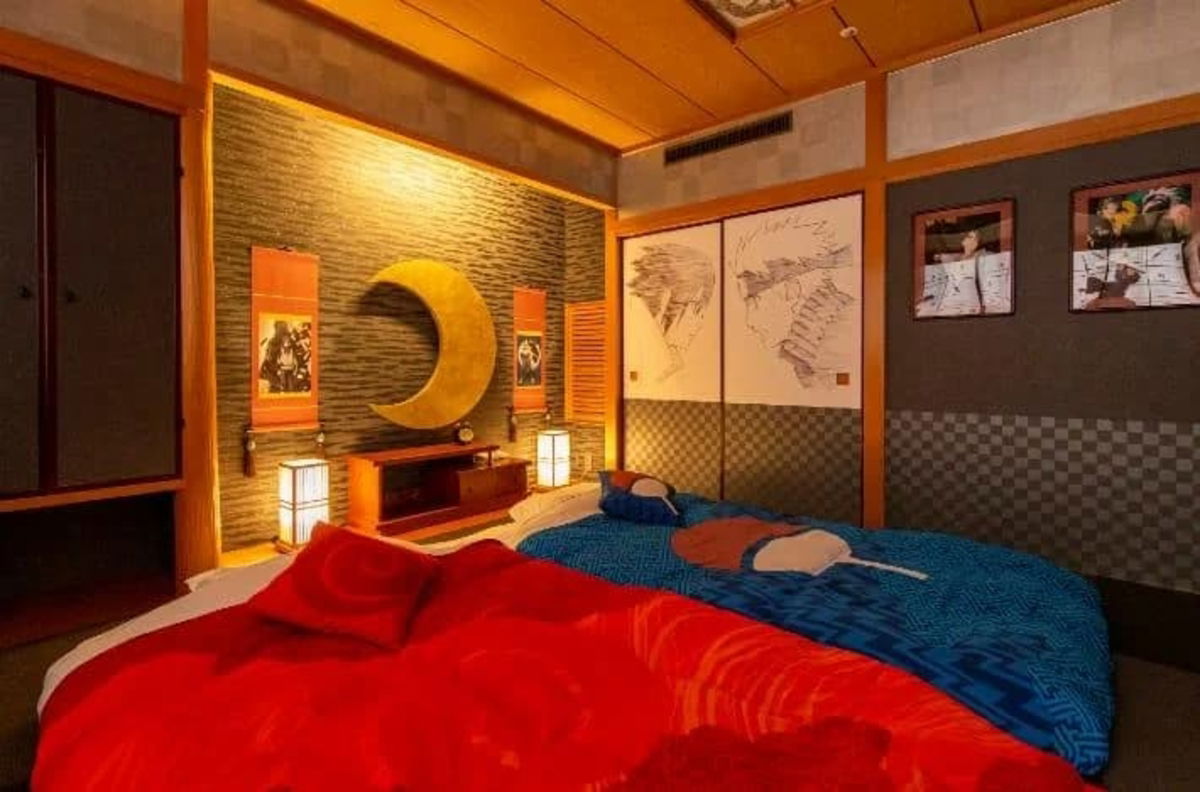 The incredible room themed in honor of the Uchiha
The Naruto franchise has been collaborating with the Highland Resort Hotel and Spa since 2019. As of that date, they have offered a allusive themed room to the famous series. This room is decorated with ninja portraitsstamp patterns, among others, what makes it special for the anime fansBecause they can observe the images his favorite ninjas while they have a break comforting. Estufa de pellets
On this occasion, the Highland Resort Hotel and Spa has redecorated this themed room in honor the uchiha for celebrate birthday of the co-star of the series,Sasuke Uchiha.
In the middle of this celebration, they have decided to give it the touch characteristic of the clan to this room, with images of the Sharingan, and decorations with Sasuke and Itachi Uchiha. In addition to this, they have prepared a ninja accreditation for guests who host at the hotel during this eventThey just have to complete one side quest of training to be able to do this.
If you are one of those does not want make a additional mission to get the accreditation, don't worry, there are other forms to celebrate the birthday of this great Uchiha, since the Hotel has prepared a menu at their Macaroni Club restaurant, which includes many delicacies dedicated to the clan, such as specialty coffees and cakes for the delight of palate of the guests.
The Hotel also offers commodity with allusive designs to Sasuke and Itachi for those who stay during this great event.
This hotel has place in japanand has become a mandatory stop for fans of this iconic anime.
How long can you enjoy this Uchiha theme at the Hotel?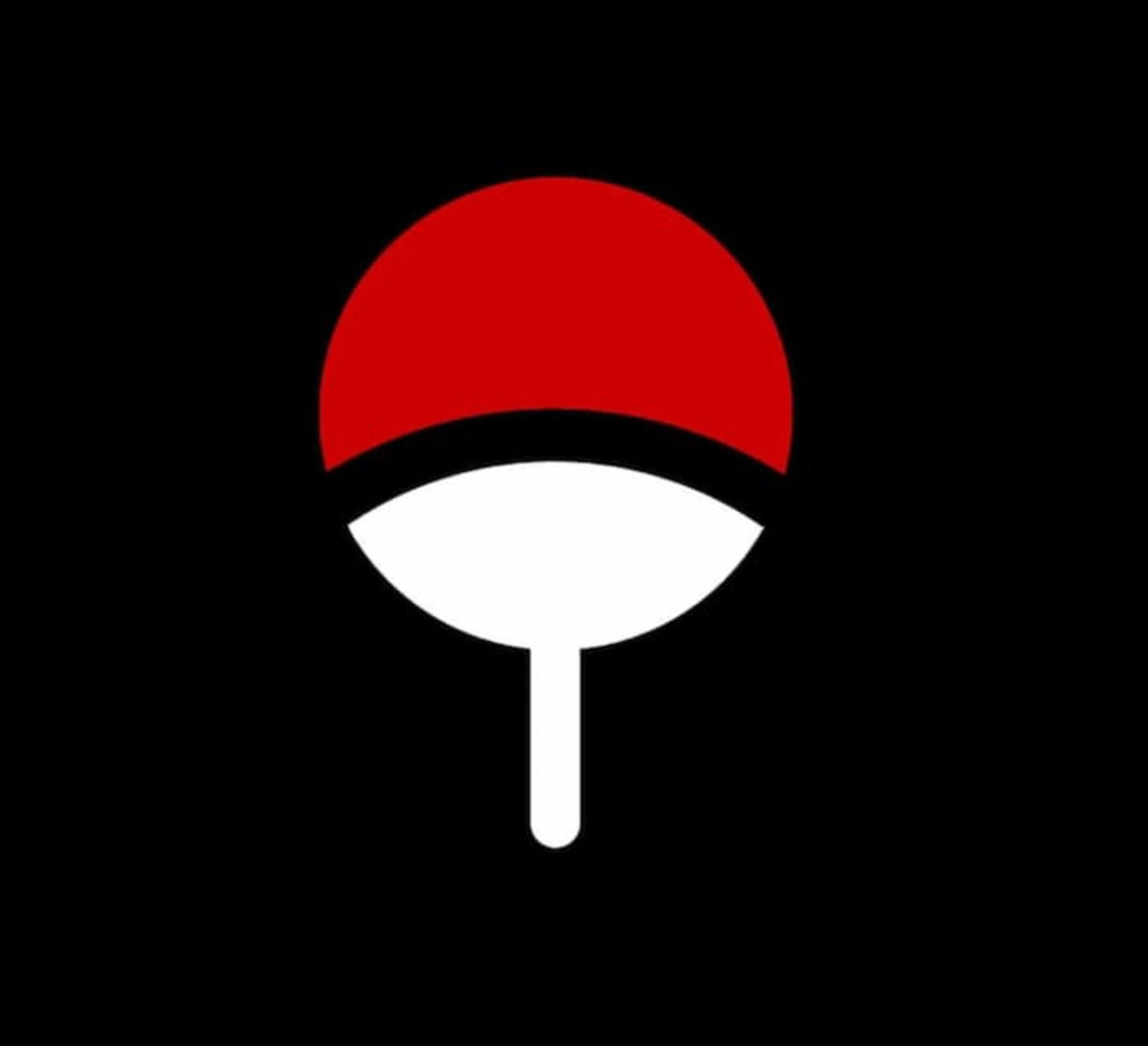 The logo of the famous Uchiha Clan
This theme in honor to the uchiha clan and in birthday celebration of sasuke has had start on July 23 Y will end on September 11 of the current year, covering a good period of time so that the fans who decide to go to this country don't get lost East cool event.
If you are a fan of Narutoand especially of uchiha clanthis is one experience what you can not let pass.
Naruto presents a hotel room dedicated to Uchiha and it's great
The Naruto franchise has collaborated with a Hotel in Japan and they have presented a themed room alluding to the Uchiha.The collaboration of Naruto and this H
juegosok
en
https://fromthesource.link/wp-content/uploads/2022/08/La-franquicia-de-Naruto-ha-colaborado-con-este-hotel.jpg
2022-08-03
Original content at https://fromthesource.link/2022/08/03/naruto-presents-a-hotel-room-dedicated-to-uchiha-and-its-great/
All rights are reserved for the original content (link in the upper line) author's
Acording with the Digital Millennium Copyright Act ("DMCA"), Pub. L. 105-304 If you believe that your copyrighted work is being infringed, notify our team at the email bitelchux@yahoo.es