If you're wondering why Fall Guys suddenly decided to add a Horrifying Sonic the Hedgehog skin, it's because Sega is celebrating its 60th birthday this year. And what does that mean for us fans? It means that Sega will be rolling out a slew of free for keeps and hugely discounted PC Games for everyone.
These free games will be available on various dates between this Thursday, 15 October and next Monday, 19 October 2020. One exciting offering is a new game named Streets of Kamurocho which looks everything like a Yakuza x Streets of Rage mashup. Get some of that Yakuza beat'-em-up goodness in stylish 16-bit. The game is free to download and keep but is only available for a limited time from 17 October to 19 October.
The spotlight also goes to Golden Axed, a tongue-in-cheek name for a previously axed SEGA Reborn series. The game was in the midst of development by Sega Studios Australia before the company closed down in 2013. Now, as a thank-you to fans, Sega is releasing a working prototype of Golden Axe Reborn. This consists of a single level created as proof-of-concept or "vertical slice". The game is available for one day on 18 October.
The third game available on the list is Armor of Heroes which is based off retro tank battles. The game will feature top-down, multiplayer tank battle that integrates elements from Relic Entertainment's beloved Company of Heroes series. Players can choose to engage in battle against the AI or 4 player PVP battles. The game will be available from 15 to 19 October.
The fourth game on the list is Endless Zone. The game sees Opbot from Amplitude Studios' Endless Universe being put "through the wringer" in four worlds and gameplay inspired by Sega's Fantasy Zone series. The game will work as a fast-paced side-scrolling shoot-'em-up game and will be available from 16 to 19 October.
There are other free to keep goodies available too! The first is the ever popular Sonic The Hedgehog 2, the game is available for free downloads if you do so before 20 October. The second consists of free downloadable items for indie simulation game, Two Point Hospital. The downloadable content will be available from 14 October.
Moreover, there are huge discounts currently ongoing for many of the company's games. These include, Persona 4 Golden with up to 30% off; Yakuza 0, Yakuza Kiwami and Yakuza Kiwami 2 with up to 75% off; Shenmue I & II at 75% off; Endless Space 2 at 75% off and various discount and downloadable content for the Total War series. Interested fans can head over to the Sega Steam page to find out more about the free games.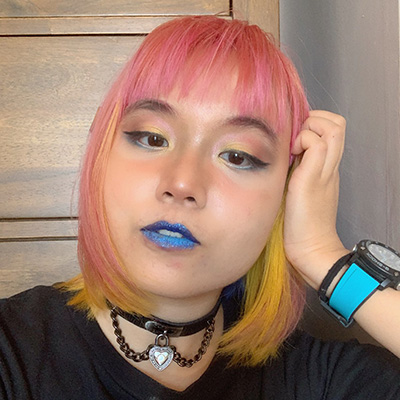 Fumiko is an avid fan of spreading herself too thin and drowning in too many fandoms. She would love to spend all day reading fanfiction at home and crying.
---

Drop a Facebook comment below!
---
Sega Is Dropping a Boatload of Great Games Totally for Free
If you're wondering why Fall Guys suddenly decided to add a Horrifying Sonic the Hedgehog skin, it's because Sega is celebrating its 60th birthday this ye
juegosok
en
https://cdnimages.juegosboom.com/juegosboom.com/1220/dbmicrodb1-juegosok-sega-is-dropping-a-boatload-of-great-games-totally-for-free-22710-0.jpg
2021-04-26
Acording with the Digital Millennium Copyright Act ("DMCA"), Pub. L. 105-304 If you believe that your copyrighted work is being infringed, notify our team at the email bitelchux@yahoo.es