Free Browser Games action
Protect The Planet
Protect The Planet is a fast paced action strategy game. How long will you survive?
Category:arcade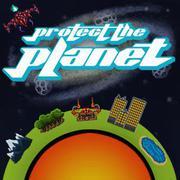 Speed Billiards
Pot as many balls as you can in your limited time and pass each level ith a perfect score! Speed Billiards trains your skills and reactions and strikes with its 3D graphics.
Category:sports,arcade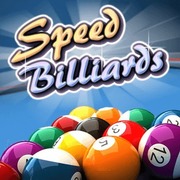 Boss Level Shootout
Fire missiles, collect power ups and upgrade your skills to beat all bosses in this addicting retro action game!
Category:arcade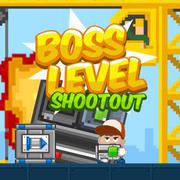 Fancy Constructor
Your task in this colorful puzzle game is to fill out all white shapes with the blocks available.
Category:action,puzzle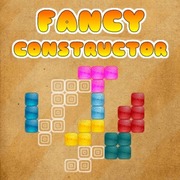 K.U.L.I.
Dive into a post-apocalyptic world and battle your way through many dangerous levels in this action packed zombie shooter!
Category:arcade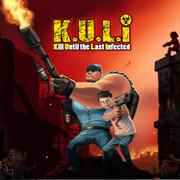 Shards
Destroy all the glass bricks in this action-packed Breakout version! Bounce the ball off your paddle, collect awesome power-ups and be as fast as you can to earn a high score!
Category:skill,arcade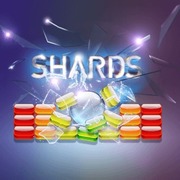 Aliens Attack
Aliens are invading the earth! Protect the planet, shoot as many intergalactic enemies as possible and beware of the mighty bosses. Can you unlock all heroes and save the world?
Category:action,skill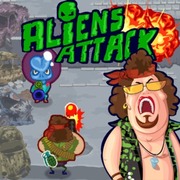 Indi Cannon
Famous adventurer Indi is out for a treasure hunt in this fun physics puzzle! Explore the island, shoot ragdoll clones from your powerful cannon and collect all golden coins!
Category:action,puzzle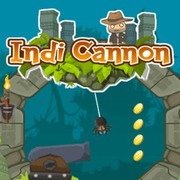 SWOOOP
Become a fearless pilot and show your flying skills in SWOOOP! Just jump in your biplane, collect gems, stars and wrenches and reach the highest score!
Category:action,skill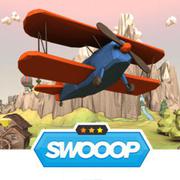 Jelly Bomb
Jellys will explode into little jelly drops which cause chain reactions when hitting other Jellys. Play strategically and cause huge chain reactions! Can you master all levels?
Category:skill,puzzle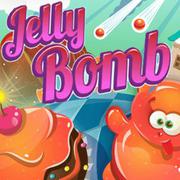 Farm Invaders
In this shoot 'em up game full of action you have to shoot all the ravens to protect your farm and get the high score!
Category:arcade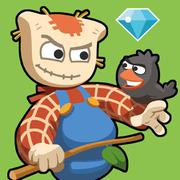 Tiny Rifles
In this challenging strategy game you have to lead your troops to victory! Deploy the soldiers and plan your attacks carefully. Can you crush the enemy and win the war?
Category:action,puzzle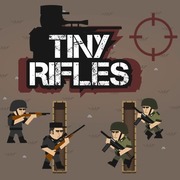 Basket & Ball
Test your skills in 50 action-packed levels! In this cool physics puzzle you are a basketball and have to find your darling hoop. Watch out for the robo police, fire traps and dangerous spikes. Use explosions, change into stone or inflate yourself to jump even higher. Try to earn all stars and become the king of basketball!
Category:sports,arcade,jump-and-run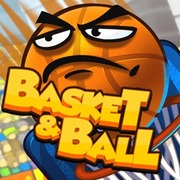 Sea Battleship
Guess the position of your rival's ships and destroy their fleet!
Category:action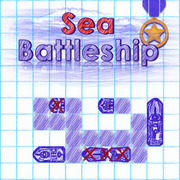 Blobs Plops
Explode blobs, cause chain reactions and score as many points as you can in this fun logic puzzle!
Category:puzzle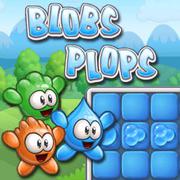 Shapes
Turn the shapes and make only their counterpart hit them in this challenging reaction game!
Category:arcade
Fitz Color
Train your reactions by tapping the color you can read within seconds.
Category:puzzle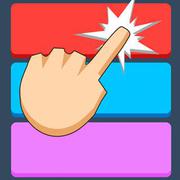 Ale or Gold
Deliver the gold to the gnome, but avoid meeting him. You can empty the cart by pushing it, but be careful, the little leprechaun walk towards the next wall without stopping, so plan your steps carefully and find the best way. Will you manage to deliver all the gold without getting drunk?
Category:puzzle,action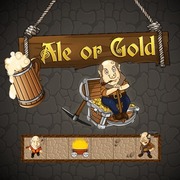 Rainbow Star Pinball
Show your reaction skills in this funny and colorful action pinball game. Discover the secret bonus round, collect as many points as possible and get the highest score!
Category:arcade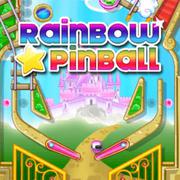 Gold Miner Tom
Use the claw to mine for gold, diamonds and other treasures and try to earn as much money as you can in this challening skill game!
Category:action,skill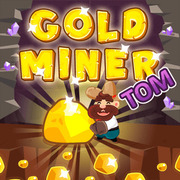 Kiba & Kumba: Jungle Chaos
Help the cute monkeys Kiba & Kumba to to fight against the evil penguin Dr. Slip van Ice in this jump 'n' run game full of action.
Category:jump-and-run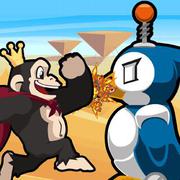 Mini Race Rush
Mini Race Rush is an exciting action game, collect as many stars as you can, gather power ups to destroy your enemies and run the race for a new highscore
Category:cars,arcade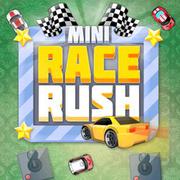 Running Jack
Running Jack is a cool action arcade game with the handsome hero Jeff Powers.
Category:jump-and-run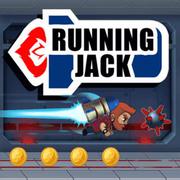 Bayou Island
Explore the mysterious Bayou Island in this charming old school point & click adventure game!
Category:puzzle,action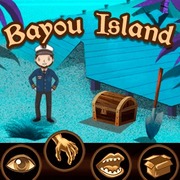 Drift Cup Racing
Join the ultimate drifting competition and race for the cup! Earn coins, buy upgrades and leave your opponents in the dust!
Category:racing,cars,sports,action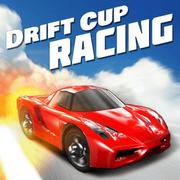 Grim Symbols
Strange creatures are invading Earth and only you can save the planet in this action-packed skill game! Draw symbols on the screen that match the symbols on the monsters' bodies to destroy them with your magic scepter.
Category:action,skill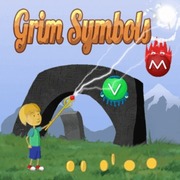 Street Pursuit
Get in your super cool car, collect as much cash as you can and outrun the police in this fun skill racer! Make sure to meet the level goals to unlock new areas and keep an eye on the time. Use power-ups to defeat your pursuers and score even more points.
Category:cars,action,skill,racing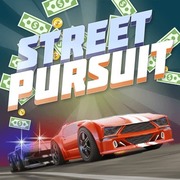 Chainy Chisai Medieval
Chainy Chisai Medieval is a fantastic chain reaction adventure! Let the tiny creatures explode, buy upgrades and become a true Chisai master!
Category:puzzle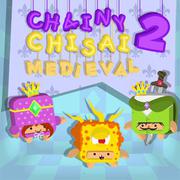 Civilizations Wars Master Edition
Civilizations Wars Master Edition is a fast thinking strategy game and combines four different games in one. Choose your favorite race, battle through tons of levels and lead your people to victory!
Category:action,skill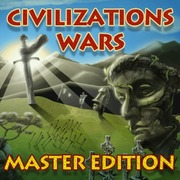 Snow Smasher
Train your reaction skills with this winterly revival of the classic breakout game!
Category:breakout,arcade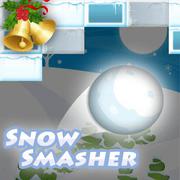 Vikings vs Monsters
Defend your Viking village against monsters and try to survive as many waves as you can in this challenging strategy game!
Category:action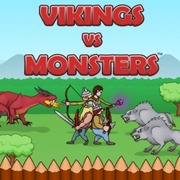 Quick Quiz
Train your reaction skills and test your knowledge by answering all questions as quick as you can with this challenging quiz game.
Category:quiz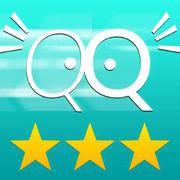 Pilot Heroes
Play as a pilot and fly exciting missions in this action-packed skill game!
Category:arcade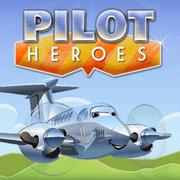 Jewelish Blitz
Be fast as lightning and make combinations of same-colored jewels! Can you earn a high score in this action-packed Match3 game?
Category:match-3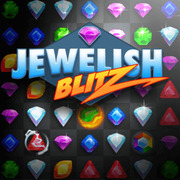 Crazy Freekick
Pick your favorite soccer team and get ready for some free kick action! Timing is crucial here: stop the bars at the right moment to score a goal. The bonus multiplier decreases over time and increases with every goal, so be as quick and precise as you can to earn extra points.
Category:sports,skill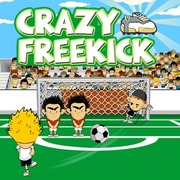 Zombie Massacre
Protect the innocent people in the Wild West and defeat the zombie hordes!
Category:action,skill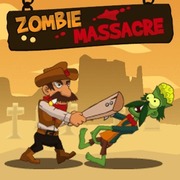 Indi Cannon - Players Pack
Fearless adventurer Indi is once again hunting for treasures in this sequel to the fun physics puzzle! Explore the mysterious island and shoot ragdoll clones from your powerful cannon to collect all golden coins!
Category:action,puzzle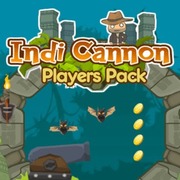 Dragon: Fire & Fury
Play as a dragon and find the right strategy to defend your treasures against an evil king in this turn-based Match3 game!
Category:match-3,action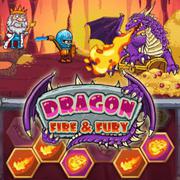 Highway Rider Extreme
Dodge traffic, overtake vehicles closely and ride your motorbike as fast as you can in this thrilling racing game!
Category:racing,action,skill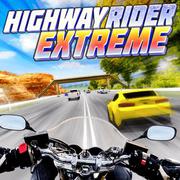 Category:action
1001 Arabian Nights 5: Sinbad the Seaman
Return to ancient Arabia for another puzzling adventure. This time, Sinbad's along for the ride...
Category:action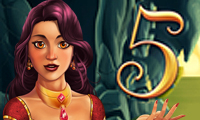 2D Coin Boy (Demo 1.1)
Xbox 360 Gamepad Controls:Digital Pad: Move Left/RightA button: JumpA+A: Double JumpY button: ShootStart button: Main MenuBack button: ReloadKeyboard Controls:Left and Right Arrow Keys: Move left and rightUp: JumpUp+Up: Double JumpC: ShootM: Main MenuR: Reload
Category:action
50 Dead Nights
Using mouse click on left side of screen to shoot leftclick on right side of screen to shoot right
Category:action
Ancient Ore
Step inside this treasure mine and find out how quickly you can match up all of these precious gems.
Category:action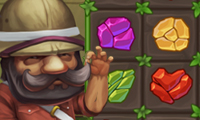 Android Escape
Left - Right keys - move SPACE bar - jumpHolding space bar longer will jump higher and longer
Category:action
Astro Digger
Astrodigger is single-player HTML5 arcade game. Meet Astrodigger and give him aid in collecting gold and minerals. Astrodigger appears on the alien planet with a special purpose. There are lots of distractions on his route, forward him resonably while planting bombs, use teleport if you got stuck. Use arrow keys or swipes to take control of fearless Astrodigger.
Category:arcade
Avie Pocket: Birthday
Avie's ready for the best birthday ever! Enter the bakery for that perfect birthday cake with juicy flavors and get Avie dressed up to be the centre of attention. Participate in various activities to celebrate Avie's birthday!
Category:action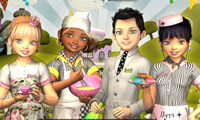 Bad Fall
Move Left/Right using1. Keyboard Arrows2. Gamepad3. Touch the screen.
Category:action
Bad Ice Cream 2
This rude dude isn't bad to the bone, he's bad to the cone. Help him gobble up tons of tasty treats.
Category:action
Bad Ice Cream 3
Break blocks of ice, and eat the fruit to win! Bad Ice-Cream 3 lets you play as vanilla, chocolate, and strawberry frozen treats. You will face hungry animals and monsters in 40 icy levels. Create your own icy barriers for protection!
Category:action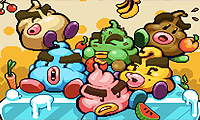 Badland
BADLAND is an award-winning atmospheric side-scrolling action adventure platformer set in a gorgeous forest full of various inhabitants, trees and flowers. Although the forest appears to be right out of a beautiful fairy tale, there's something terribly wrong. The player controls one of the forest dwellers to find out what's going on, and discovers an astonishing number of imaginative traps and obstacles on the way.
Category:adventures
Between Circles
Tap the screen to start the game, the shape will increase it's size tap again to stop it i
Category:action
Billy Skyscraper
Up : SpaceDash / Kick : Ctrl
Category:action
Blast AD
ControlsLeft arrow = move leftRight Arrow = move right
Category:action
Blast RPG
How far can you launch your knight in shining armour? Slay the bats along the way and reach your goal!
Category:action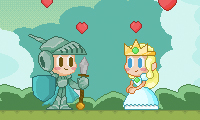 Blitz Tactics
Can you seize each one of the enemies' bases without getting into a battle with their troops?
Category:action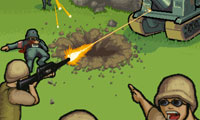 Blocky Warrior
Play Blocky Warrior, the brand new puzzle action game for every device. Defeat all the enemies and finish the game.
Category:adventures
Brave Bull
This bold bovine is trying to rescue his girlfriend and he could really use your help.
Category:action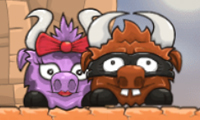 Breakfall
click to touch to change color.Multiplayer for PC:Player 1: mouse or touchPlayer 2: Space to swap color, shift to skill
Category:action
Build
Tap or Left click = Place a block
Category:action
Burn The Zombies
Space to restartWASD and arrow keys to moveMouse to look aroundM1 normal attackM2 to special stuff
Category:action
Cactus Pinch
Match two or more blocks of the same colour in order to clear them from the grid. Don't let it fill up!
Category:action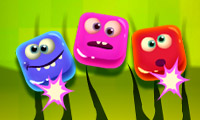 Candy Galaxy
Category:action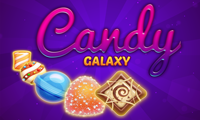 Candy Hero
This high-flying superhero loves candy but he's got way too much of it. Help him get rid of it all in this exciting match-three game. If you don't help him out, he'll get crushed!
Category:action
Candy Rush 3D
Enjoy the ultimate sugar rush by dashing through this candy store. Just watch out for those barriers!
Category:action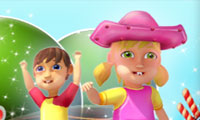 Carrot Quest
This bunny wants to plant some delicious carrots but he could use a little help.
Category:action
Castle Kaboom
Making castles go kablooey isn't easy but somebody's gotta do it, right?
Category:action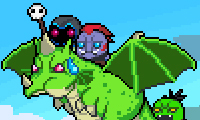 Catch The Cheese
Category:action
Clonificator
Esquerda e Direita- MoverCima- PularC- Clonar
Category:action
Cosmolicious
Things are movin' n' shakin' at this intergalactic diner. Grab a rocket pack and get to work...
Category:action
Cowboy Zombie Hunter
Category:action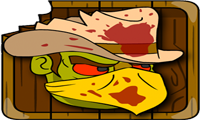 Crazy Doctor
Category:action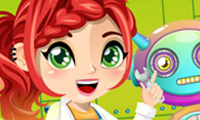 Crusader Defense 2
Another wave of warriors is trying to attack your castle. Defend it at all costs, brave knight!
Category:action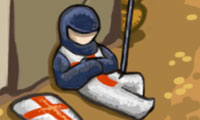 Customized E-Card
There is no interaction, this is a simple "animation".
Category:educational
Cut The Rope: Time Travel
Join Om Nom as he travels back in time to feed his ancestors with candy. Cut the Rope: Time Travel is a completely new adventure filled with time-traveling, candy-crunching, physics-based action!
Category:adventures
CybeRide
Press "Boost" to move faster.Space to jump / double jump.
Category:action
Dandy - Cave Explorer
Tap Screen / Mouse click screen / Press space to jump. Collect all coins to progress.
Category:action
Day of the Cats: Episode 1
Can you find all of the differences in each of these places while this girl and her cat begin a fun adventure?
Category:action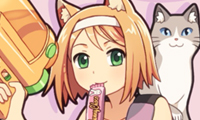 Dirk Valentine
Category:action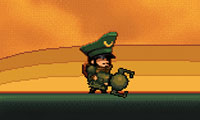 Don"t Drop The White Ball 2
Press Left Arrow Key - Car Move LeftPress Right Arrow Key - Car Move Right
Category:action
Dot vs Squares
Play with mouse or with finger (on Android devices). Collect red dots to increase score and black dots to kill enemies. Avoid the squares.
Category:action
Drop Wizard
It's magic versus bunnies in this enchanted world. Which side will come out on top?
Category:action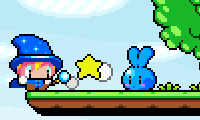 Dungeon Fighter-8 Bit Fighting
Swipe right or left with mouse arrow on screen to go right or left.Swipe screen up to jump.Swipe screen down to drop down floors.Tap on screen to kick.Tap on Screen while jumping to do flying kick.
Category:action
EarthSausage
Click anywhere to make the worm go up, don't click and it will go down.
Category:action
Epic Platformer
UP, DOWN, LEFT, RIGHT = MoveSPACE = ShootDOWN = PickupC = Change weapon
Category:action
Epic Snowman
Building a huge snowman isn't easy but it's tons of fun.
Category:action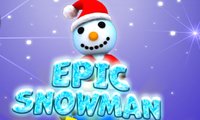 Exit Isol8
You've just found yourself on a quiet space station….a space station that's a little too quiet. Figure out what secrets it holds before you head back to your ship in this retro action game.
Category:adventures
Exploration Lite: Mining
Destroy the blocks and work your way to treasure in this exploration game inspired by the world of Minecraft.
Category:action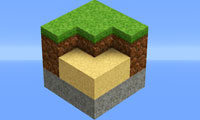 Fairy Cannon
Do you think you can pop all of the bubbles before time runs out? Don't worry, these fairies will help you.
Category:action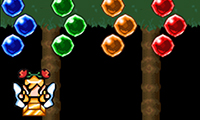 Falling Bottle Challenge
- Tap to Flip- Don't touch on tables
Category:action
falling skies
click on asteroids before they fall on earth
Category:action
Farmer Quest
Category:action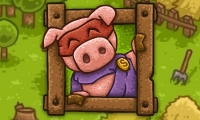 Feed Me
Category:action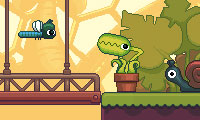 Fidget - Quick & Dirty
Just click. Or press Space. Or Tap on mobile. Just don't die. At least try it!
Category:action
FiFish
This fishy wants a smartphone but he's flat broke. Where can he make some extra dough?
Category:action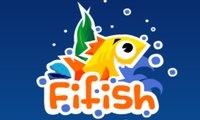 Final Ninja Zero
Takeshi is about to begin his first mission. Will he make it back alive? That all depends on you...
Category:action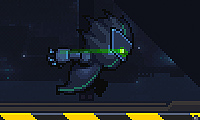 Fireflies
Link together all of these cute bugs as quickly as you can.
Category:action
Flakboy Lab Escape
Flakboy is trapped in a lab! Avoid the explosive experiments and traps designed to prevent his freedom. Jump over high rising platforms and obstacles in the way of the innocent four-eyed alien. Try to run 30 meters to complete the action-packed assignments - you have three attempts to complete the Lab Escape mission now. Collect coins on your way out to buy shields, health, magnetism and more. Ready, steady? Run, Flakboy, Run!
Category:adventures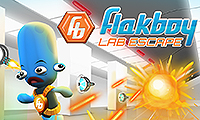 Flamingo Surfers
Way to go flamingo! Test your skill in a balancing act combined with flapping fast reactions, plenty of action and off course speed and distance. Can you go the extra mile with this fun and feathery friend?
Category:funny
Flappy Ball
Flappy Ball is an HTML5 action game. The game is freely inspired to the popular game "Flappy Bird". The goal of the player is to tap the screen to let the ball survive as long as possible avoiding the poles.
Category:sports
Four Color
It's a decorator's nightmare! How do you solve these tricky color puzzles?
Category:action
Frizzle Fraz 5
Join the fuzzy-wuzzy creatures for another incredibly fun adventure.
Category:action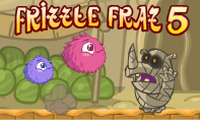 Frost Bite 2
Category:action
Galaxian Match
Category:action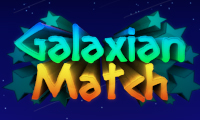 Galaxy Domination
[Touch] Touch the screen to move between planets[Powerups] Use the powerups to take advantage
Category:action
Girls Dash
Category:action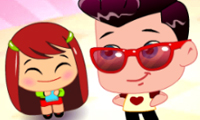 Glitch_Box
Left click to jump. That's all. Good luck!
Category:action
Go Go UFO
Choose a track and the number of players and win. Up to four players can join a game.
Category:action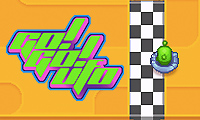 Gopogo
Go Po Go! Use your jumping stilts to jump from one platform to another while avoiding traps and the abyss beneath! Collect coins, new stilts and lives as you progress for endless jumping fun!
Category:action
Hell Footy
Get ready for a soccer challenge that's truly devilish. Defeat the monsters while you earn lots of points.
Category:action
Hex Get 10
Category:action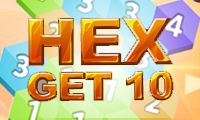 Hocus Froggus
Learn how to perform some awesome spells along with this wise witch.
Category:action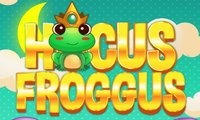 Huntigator
Category:action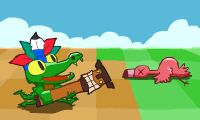 Infernal Mess
The zombie apocalypse is in full effect. Can you make it through this gigantic mess alive?
Category:action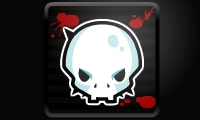 Jelly Quest
Put your puzzle skills to the test and help this inventor fill the world with lots and lots of candy.
Category:action
Jet Attack!
Orng:← Move Left→ Move Right↓/Enter Grab' JetBlu:A Move LeftD Move RightG/S GrabSpace Jet
Category:action
Jump Out The Box
The name says it all: ready to start bouncing?
Category:action
Jumpy Shark
Just Click the mouse on screen to make the Shark jump up and swim. Avoid the obstacles collect fire bubbles to shoot enemies. Enjoy.
Category:action
Kingdom Creator
Design a gorgeous kingdom that looks like it came straight out of a fairy tale.
Category:action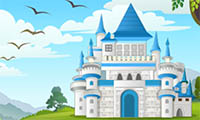 Kitty Cat Power
This cool cat has super powers but he could still use a little help when it comes to fashion.
Category:action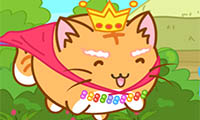 LavaNoid
MouseTouchMouseTouch
Category:action
Let Me Rock
It's time to rock but sometimes rockin' ain't so easy. Can you figure out how to manage these crowds?
Category:action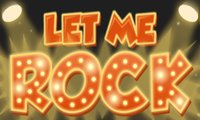 Little Kids Business
Category:action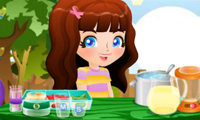 Loch Ness Water Skiing
Get ready for a retro ride on some pixelated water skis. Will you spot this legendary monster along the way?
Category:action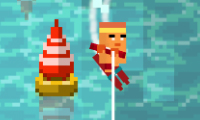 Lousy Bird
Just click on your mouse to fly...
Category:action
Magic Stones 2
Do you have the magic touch? Play the sequel to the popular match 3 game, Magic Stones, now and find out. Tap on two or more matching colored stones and reach the target of each fun new level. Gain experience points by completing levels and unlock special powers for endless magic matching fun!
Category:action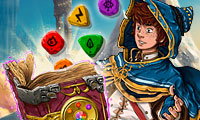 Magic Touch
Category:action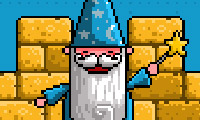 Mannequin Head - Jumping Challenge
Gameplay:- Tap to jump- Don't touch on horizontal platform- Collect diamonds to unlock new characters
Category:action
Match Bingo
The excitement never ends in this fabulous bingo hall. Grab your card and get ready to play.
Category:action
Meet Puppy
These puppies are totally in love. Can you help them meet up?
Category:action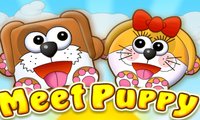 Missile Outbreak
Can you defend your country in this brand new action-packed arcade game, Missile Outbreak? Use your awesome quick reflexes to destroy those missiles and save your people from chaos!
Category:action
Monster Mirror
Can you find all of the monstrous differences in each of these pictures?
Category:action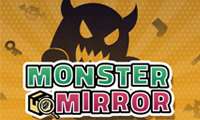 Monster Truck Shadowlands
Go offroad in this exciting sports racing game, Monster Truck Shadowlands! Upgrade your truck to become even better and stronger as you race to victory!
Category:action
My Kitty Play Day
This kitten is having a little trouble getting used to life down on the farm. Could you help him adjust?
Category:action
Mystery Creature Dress Up
This magical critter really loves fashion. Can you help her create a whole new look?
Category:action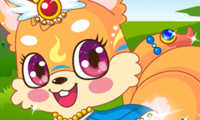 Mystic Mahjong Adventures
Play mahjong with a mystical twist! Match stones with the identical icons on open sides and unlock bonus tiles in each stage for endless matching fun!
Category:action
Neutrino
Touch rotate the trapTouch rotate the trap
Category:action
ninja dude
click on ninjas to destroy them
Category:action
Ninja Kid vs Zombies
Arrow Keys to move arouns.Space Key to Slash with SwordT Key to throw shurikenY key to make ninja magic
Category:action
Numeric
This machine is set to explode but you can still stop it. Push the numbers in the correct order to prevent it from blowing up in this intense online game.
Category:action
Off the Rails
Category:action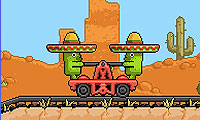 Orange Slice
Made for touch screen but on PC just use the mouse to click and drag.Release to shoot.Aim again during flight for slow-mo aiming.
Category:action
Orbit Rocket
The first save can be bugged, so refresh website and this should help ;)Black screen? Switch off Adblock :PTap screen to "JUMP"Have fun!
Category:action
Park Cleaner mockup
keyboard:A : walk leftD : walk rightJ : shotK : jumpL : sculpture shildJ and A/D : 360° shootingEsc : quit game--controller (XBOX 360 optimised):D-Pad : walk left/rightX : shootA : jumpB : sculpture shildX and D-Pad (left/right) : 360° shootingstart : quit game--touch:...touch------------------------
Category:action
Penalty Shootout: Euro Cup 2016
Choose from your favorite soccer teams from around the world to defend your goal in this thrilling sports game, Penalty Shootout: Euro Cup 2016! Try and score a goal now!
Category:action
Picnic Rush
Can you clear away all of the yummy food on this picnic blanket?
Category:action
Pinball of Oz
Hit the pitch on this machine for the maximum pinball fun! Unleash the rainbow magic in the land of Oz and take aim for some crazy cool adventures with Dorothy!
Category:action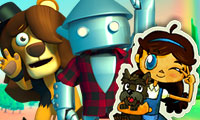 Pirate Booty
A pirate ship was just spotted offshore! Can you blow up all of the buccaneers on board before they invade the island and steal all of its precious booty? The locals are depending on you in this action game.
Category:physics
Platform Jackson - Jumpy Jump
Tap On Screen or Mouse Click on Screen To Jump.
Category:action
Plunger
Help Plunger dive into these challenging levels. Hang on to your hat. He'll be up against lots of enemies.
Category:action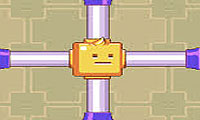 Polar Fishing
He's a one man (er, bear?) wrecking crew. Help this brave beast free all of the trapped fish from the ice.
Category:action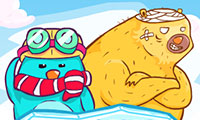 Poultry ACE Downhill
Pick a driver, pick a track, and see how far down the hill you can get without crashing into any obstacles!
Category:action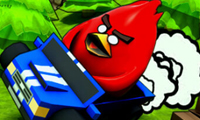 PPAP GAME Pen Pineapple Apple Pen
Pen Pineapple Apple Pen Pen Pineapple Apple Pen Pen Pineapple Apple Pen Pen Pineapple Apple PenPen Pineapple Apple Pen Pen Pineapple Apple Pen
Category:action
Pregnant Henna Tattoo Belly
Category:action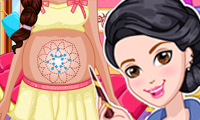 Pretty Unicorn
This unicorn is looking for a very magical makeover. Could you help her choose a whole new look?
Category:action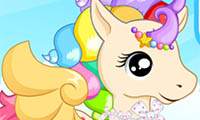 Puzzle Painter
Category:action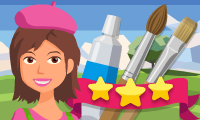 R.U.Nuts
Just Click with your mouse on the screen to go down then bounce on clouds or turn around nuts.
Category:action
Real Soccer
Real Soccer is an amazing soccer game that you have ever played. Action from the first tap. Tap to tackle or dribble. Swipe to shoot to other players or at the goal. Choose between different teams with different skills and speed. Each round is 2 min.
Category:sports
Recoil Zombie
To jumpshoot use the:Left and right arrowsorA and Dor Left and right mouse buttonsorTouch the screen on left and right sides
Category:action
Red Tie Runner
Move Left: Left Arrow / AMove Right: Right Arrow / DJump: Space Bar / Right Arrow / WWingsuit: Enter / TPause: Esc
Category:action
Retro Revolution: Crossroads
Crossroads runs on all platforms but due to the amount of action lower it will only be enjoyable on higher end mobile devices. Best if played on a desktop. It supports Keyboard and Touch controls. Facebook is optional is is used only for saving your scores with your friends.KEYBOARD: Cursor keys to move, 1 key to fire rocketsTOUCH: Directional pad to move, Rocket button to fire rockets.Mouse control is coming in next update.
Category:action
Robin Hood: Give and Take
Category:action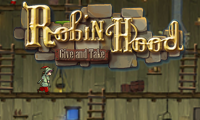 Rugby Down Hero
This crazy game combines the thrills of football with the excitement of rugby. Can you become a gridiron hero?
Category:action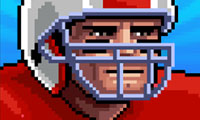 Run Thief Run
It was made for mobile devices so it's possible that the controls on the keyboard aren't functionalsJump Clicking the top of the screenSlide Clicking the bottom of the screenShoot Clicking the right side of the screen
Category:action
Salazar the Alchemist
This wise wizard is trying to create a powerful new artifact but he could really use your help.
Category:action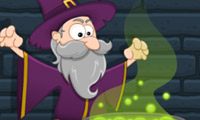 Salve as Raposas
MOUSE - Use o movimento de "estilingue" para mover a menininha:Clique, Segure, Puxe para o lado contrário ao do movimento que deseja e Solte.Ah, cada fase tem um número limitado de movimentos. *Não se esqueça: movimentos precisos são a chave para a vitória! ;-)
Category:action
Saws!
Gameplay:- Tap to accelerate down- Don't touch on Saws!- Collect coins to unlock new characters
Category:action
Sea Bubble Pirates 2
Join a world of bursting bubble adventures on this pirate ship! Aim and shoot the same colored bubbles from your canon to make them pop! Earn extra golden coins as well earned rewards in this puzzle game in the style of Bubble Shooter. All aboard captain? Have some bubble popping pirate fun now.
Category:action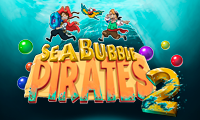 Sea Bubble Pirates 3
Pop some colored bubbles to keep this pirate ship afloat on the open seas in the 3rd sequel of the ever popular Sea bubble Pirates! Clear clusters of 3 or more bubbles from the screen as quickly as possible and earn bonus points for clearing lots of bubbles in one shot! Unlock achievements, boosts and combos and collect the gold coins but don't let the bubbles reach the bottom of the screen.
Category:action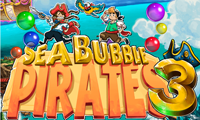 Sepia Square
Controls include the arrow keys and space bar. It is your job to figure out the rest!
Category:action
Sideomorph
This miner is about to dive into a topsy-turvy world. Help him piece together the broken amulet and escape!
Category:action
Silly Ways to Die 3
These crazy creatures have decided to work at a dangerous construction site. Can you help them stay safe and avoid getting killed by everything from drills to falling bricks in this action game?
Category:adventures
Skill Box
Touch - jumpTouch - jumpTouch - jump
Category:action
Skywire 2
Category:action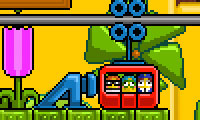 Skywire
Category:action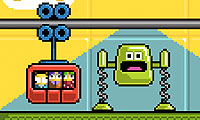 Snake Survival
Move with WASD or with mouse. That's it!
Category:action
Sneaky Stanley
Stanley's next mission? Stealing lots of precious gems from this well-guarded skyscraper.
Category:action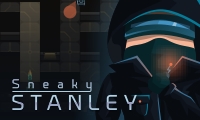 Snow White Kiss
Only Prince Charming can wake up the princess but the dastardly witch won't make it easy...
Category:action
Snowman From Russia
press Up arrow or left mouse button for jump
Category:action
So Sakura: Cute Princess
These three princesses know everything there is to know about fashion. Join them for a makeover.
Category:action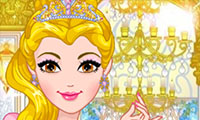 Space Boom
Rotate around the ring, employing a strategy to take out the on coming aliens as efficiently as possible.Mouse button "Left" or "z" switches ships rotation.Mouse button "Right" or "x" Speeds ship up.
Category:action
Space Cord
TouchMouse..........
Category:action
Space Crusade
Up to go forwardDown to go backwardLeft to go leftRight to go rightSpace to pauseZ to shoot
Category:action
Space Shooter
Use arrow keys to move spaceshipMouse to shoot
Category:action
Spacefall
Touch the screen and the ball will follow your touch.
Category:action
Spinach Rotolo: Sara's Cooking Class
What's Sara whipping up in her kitchen today? It's a classic spinach dish that's super yummy.
Category:action
Springing Santa
Pause the game with the P key.Use any key or touch the screen to make Santa jump.Avoid the evil elf's and snowballs.Jump on the elf's and snowballs to remove them
Category:action
Spub
Arrows to move, jump and duckA to shoot bulletsS to shoot bombsSave game icon to save progressL to load gameEsc to pause
Category:action
Steamlands
When pirates in steam tanks roam the lands, a mercenary commander must venture forth to save the day...
Category:action
Sugar Link
Hit the beach and gather all the ingredients you'll need to make some cool treats.
Category:action
Summer Sports: Boxing
Float like a butterfly, sting like a bee! Grab your gloves and go for gold in this epic boxing simulation! Combine in a PvP tournament with other Qlympics games to become the ultimate champion!
Category:action
Sun Charms
Category:action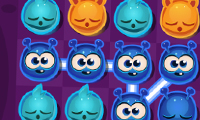 Sun Charms
Sun Charms is here. Take a whirlwind tour across the magical land populated by cute wizzies and wake them from slumber! Complete all missions given by colorful characters - fill the star meter, collect jade crystals, destroy pesky goo - and prove yourself as a master wizard. Can you make it through all 30 levels of puzzling action?
Category:puzzles
Super Run Pro
Just tap to jump!!Don't let the enemies hit you, get the coins and don't fallTIP: If you knock out an enemy you get to use an extra jump while you are in the air.SUPER POWERS:Shield: Protects you from enemies for a whileBurst Flame: Gets you into a big flame, you are invinsible and can double jump at any timeMagnet: All coin within the screen will go towards youSave Me Star!: When you fall or get hit use it to come back to action
Category:adventures
Superhero Makeover
Category:action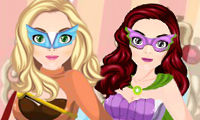 Sushi Showdown
Category:action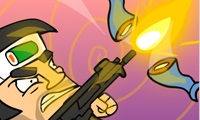 Sweet Candies: the Second Story
This is a switcher game with a twist! Match the candy to remove the brown blocks.
Category:action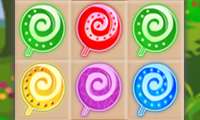 Switch Dash
Gameplay:- Tap To Screen For Switch Color Dash- Don't touch other falling colors- Collect coins to unlock new Characters
Category:action
TankTrouble 2
Controls:Shift+F Toggle FullscreenShift+P PauseShift+C Console (Good luck finding the commands!)On PC, the player controls are shown before the game starts. On mobile, move the joystick to move your tank, and fire with the button. If you want to change the keyboard controls: Open the pause menu, (You can access this anywhere but the main menu) select controls, and click the button you want to change. Then, press the key you want to change it to.
Category:action
Terror Strike
How to playTap on the Militant to make it bleed and destroy them The faster you hit them the more your chance of killing them
Category:action
Thanks... Chicken?!
Tap to flap!Hold to dive!!Catch cranbrees!!!Dodge, bounce or dive-squish pumpkeens!!!!Don't let a pumpkeen hit you on the noggin'!!!!!Catch funbrees for super party time!!!!!!Become a time-bending masterchickin!!!!!!!
Category:action
The Zombie Trapâ"¢: Tapped Inâ"¢
[Tap] Destroy Zombie![Click] Destroy Zombie!(Mobile Friendly!)
Category:action
Thrill Rush 3
This girl's fun day at the theme park just jumped the tracks! Help her find a way off this crazy coaster.
Category:action
Tokyo Mew Mew
Ichigo and her friends want some totally awesome new outfits in this fun makeover and dressup game! Help them with some tips and styles with your fashionably forward eye for beauty!
Category:action
Top Model Show Dress Up
Category:action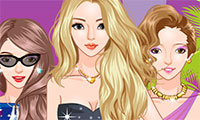 Tower Takedown
You're one bad, bamboo-weilding panda...just don't bring the tower down on yourself!
Category:action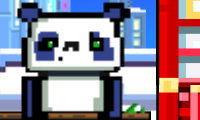 Trollface Quest 13
Category:action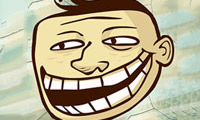 Trump Has Fallen
Donald Trump has seized the White House and he's determined to keep his political opponents from giving him the boot. Help the controversial presidential candidate defend it in this action game.
Category:simulation
Trump"s World
Use the mouse to control all the mini games
Category:action
Trumpoline
One of American history's most controversial presidential candidates is bouncing towards the White House. Can you help Donald Trump avoid his political opponents in this crazy action game?
Category:celebrities
Valiant Knight
Valiant Knight is an awesome HTML5 game where you have to collect coins and avoid bad traps in your quest. Definitely this is a very cool action game.
Category:adventures
Watermelon Cannon
This girl is about to enter a seed-spitting contest but she's got to eat this slice of watermelon first.
Category:action
Wings of Glory
Instructions are in the flight school.
Category:action
Winter Top Model Dress Up
These lovely ladies are top models with a taste for fashion that will warm any cold day! Dress them up in the best outfits and styles to combat any weather blues this winter.
Category:action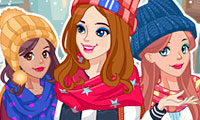 Zombie Days 3D
How will you escape all of the zombies that are waiting to sink their teeth into you in this action game? Choose from perks like an awesome weapon or a head start before you begin running for your life.
Category:action
Surfer Archers
Get on your surfboard, grab a bow and destroy the evil skeletons before they kill you!
Category:skill,action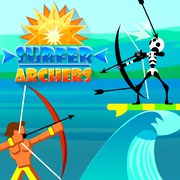 Defly.io
Fly your little helicopter in this action-packed multiplayer IO game and try to conquer as much territory as possible!
Category:multiplayer,action,skill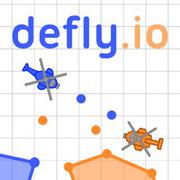 Archery World Tour
Put your archery skills to the ultimate test in this challenging sports game!
Category:skill,sports,action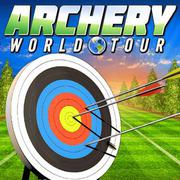 Kumba Kool
Join Kumba in this endless sidecroller game and try to earn as many points as possible!
Category:action,arcade,skill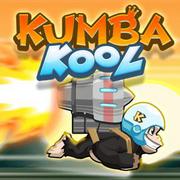 Bull Run
Run with angry bull ! Escape the Jungle in this free 3D action running game Bull Run! Control this angry bull run and escape from this dangerous jungle! Collect gold coins and unlock new bulls. Enjoy the adventurous run through the mysterious amazon jungle.
Category:Action
Microbes
fun for everyone and very entertaining
Category:Action
Ninja Monster Killer
In this platform game called ninja monster killer, your job is to destroy all monsters and to pass all 5 levels to win the game. watch your self the monsters can hurt you, and you can loose your life. Watch out if you fall from platform the game will over and you need to start over again.
Category:Action
Stick Soldier
In this game, our soldier has to to build a path by just clicking and holding the screen. then we walk through the path to the other pole and this goes on continuously untill we die.
Category:Action
Slenderman History WWII Faceless Horror
The Nazis have always made great villains and for good reason.
During the World War 2 they performed a series
of medical experiments on their soldiers,
trying to make a super soldier.

They even played with the Occult!
With powerful ancient artifact they
summon the devil himself.

His name is Slenderman!!!

Infiltrate the Nazi base,
find the secret bunker
and recover two briefcases
with documents about
their experiments.

Good Luck!
Category:Action
Blocky Sharpshooter
Challenge your sniper skill in Blocky Sharpshooter! Wipe all the enemies out of your sight bee you get killed! A great sharpshooter never miss a single target!
Category:Action
Zombie Shooter
Zombie Shooter – a super cool game in which you must kill all the zombies, direct hits of bullets, as well as the rebound! Share what you're capable of and destroy all the zombies as fast as possible.
Category:Action
T Rex Dino
T-Rex Dino is awesome endless runner game. Funny game with old-school styled graphic. Try to avoid different obstacles in increasing speed. Earn points and break your own limits! Jump over all obstacles and reach as far as possible! Enjoy the T-Rex Dino!
Category:Action
President Party
An international conference is about to start. All the great presidents are present ... and a very special guest: a pink rabbit completely crazy! And that's also the way the meeting will end: completely crazy! The congress becomes a boxing ring. The presidents engage in a wrestling match! You must run over to the other presidents. The first ejected from the table will lose. The third world war is about to begin!
Category:Action
Don't touch them!
Don't touch them! is a retro-pixel art-indie game. Completely free and adictive.

Gameplay: you have to kill all the slimes that appear on the left and on the right side of the screen, because if you don't do that they will kill you. You have a bow and infinite arrows. When you kill a slime the score increases by 1. Also, when the character fell, he will bounce with the bubbles that there are on the floor, but be carefull, they bounce too!

I hope you like and enjoy the game!
Category:Action
City Building
City Building is online strategy game. Design and build your city and enjoy this 3D building game. Build fantasy village of your dreams, gather resources, build houses, upgrade your building to get bigger rewards and to create a dream village. Raise you hero and destroy enemy towers and minions
Category:Action
Flappy Super Kitty
Flap your way through space, with Flappy Super Kitty! Play the ever famous game mechanic, with a superhero cat. How many obstacles can you clear?

Features:

- unlimited hours of gameplay
- 6 different powerups ( shrink, shield, slow-motion, fast-forward, bigger gaps, and more!)
- virtual goods to entice users to keep collecting
Category:Action
Piano Tile
Piano Tiles, the fun and very challenging reaction game. Become a true musican! Play Piano classical songs like a real piano master. Have you ever dreamed of becoming a professional Piano pianist? Now your dream can come true. Come to challenge magic music piano tiles and enjoy the piano music.
Category:Arcade
Astronaut Warrior
It's time to see what's going on in space! Put on your space suit and get on your new spaceship. Look at the gorgeous sight… but don't look to long! You also have to kill de monsters you encounter. Level up your spaceship and your space suite to become the master of the universe!
Category:Action
Shark Attack
Have you ever wondered what the life of a shark is like? Now you can live it. Swim around the ocean and hunt for your prey. Balance other aspects such as health, air and hunger. Avoid the jellyfish, bombs and fishing nets!

Features:

- Hunt other marine animals, including fish, octopus, starfish, crabs, and more
- Collect powerups for health, booster and energy
- Fun elements : attack boats, ships, divers and more
- Avoid the jelly fish, bombs and fishing nets
Category:Action
Stickman Briefcase
Destructive missiles drop down from the sky out of nowhere. Use your dodging skill and magic briefcase to survive the doomsday. Choose various characters with dferent ability, and don't get to collect gold coins.
Category:Action
Drop Dunks
Slide your finger to guide the falling balls into the hoop. How many balls can you get?
Category:Action
Baby Hop
Baby Hop is an addictive game. Tap the screen, hop and hop again and again. Avoid all obstacles and have fun!
Category:Action
Toy Car Racing
Toy Car Racing - Race your toy car through high speed traffic or cruise around town! You can unlock new cars such as a police car, helicopter, and even a tank! Enjoy the game and collect coins by jumping ramps and moving through obstacles collecting coins so you can unlock a new ride!
Category:Action
Zombies Vs Halloween
Zombies are invading the wild west! Grab your guns and protect innocent people from those pesky lifeless folk. Upgrade your guns, equip yourself or hire some help. Don`t get killed! Outnumbered, but never outgunned!
Category:Action
Slime Hunter
Those slime aren't cute monsters to pet. Come to play, so many slime to slay. Gotta slay 'em all!
Category:Action
Swing Triangle
Swing Triangle is an action/racing game.
Category:Action
Shards
Shards is a modern and revolutionary approach to the classic breakout / arkanoid game. Your target is to break all the bricks in as short time as possible. Each of the 80 levels has its own fractal background, uniquely arranged as well as arbitrary scaled and rotated glass bricks for you to destroy. Enjoy various power-ups and a great original soundtrack.
Category:Action
Critical Combat Battle Royale
Critical Combat Battle Royale is an action fps game and provides real fast paced shooting game experince. We create case system open your cases and collect weapons. New weapons can make easily kill the terrorrists and destroy enemy base. Show your skills play with your friends. Join our discord server create your clan. Create your elite fighters team.
- New battlefield maps enviroment 20 maps
- Case & Weapon Skin System.
- Battle Royale Map Added.
Category:Multiplayer
Kid Icarus
Help little Icarus to fly and dodge all the obstacles in his way!
Category:Action
Target Tap
As the circle rotates, you aim to hit the target.
Category:Action
Pixel Battle Royale
Be the sole survivor in a battle royale game.
Move carefully around the map collecting weapons as you go to fight other shooters.
Category:Action
Conquer the Galaxy
Nothing goes right in space! The number of extraterrestrials is growing dramatically, and they are now starting to fight for every inch of territory. Their plan is to steal yours. Don't let them do it! Increase your population and try to invade enemy planets. Increase your power and try to conquer their territory!
Category:Action
Streets Of Anarchy: Fists Of War
There is too much crime in the streets. It's your duty as a hero to stop them!
Clean up the streets and stop the villains.

Good Luck Crime Fighter.
Category:Action
Blocky Car Racing
Blocky Car Racing is epic fast city racing game! Be a daredevil driver making his way through crowded street in this voxel graphics, fun and crazy endless racing game. Jump into muscle car and hit the road! Drive as fast as you can and avoid crashes in race mode. Enjoy traffic racing simulator in 3D! Drive ahead and beat your racing rivals in Blocky Car Racing challenge!
Category:Action
Minecaves 2
Avoid amazing obstacles while you master the tricky tracks, perform insane stunts and wheelies or relax while riding the chopper through spectacular landscapes.Collect pieces and buy new bikes to reach more speed and better stunts
Category:Action
Parking Fury 3
Park your car in Parking Fury 3. Place the vehicle on an empty parking spot without hitting other cars or obstacles. Make sure not to damage the cars.
Category:Action
Formula Racing
Formula Racing is the amazing 3D car racing game. Enjoy fun driving, great graphics and incredible racetracks! Perform incredible stunts and drift & race on endless tracks! Game includes 3 game mode. Play the best formula game!
Category:Action
War Simulator
War Simulator is a strategy game in which you simulate battles. You can spawn different types of units and watch as the battle occurs.
Category:Action
Tank Defender
Tank defender – this is a game about the defense of their territories from enemy invaders, in this beautiful game you control a super tank, the main task is to defend your territory as long as possible from enemy planes and bombs as well as collect the boxes of supplies that reset, your military cargo planes. Hold out as long as possible and show that you're a real tankman!
Category:Action
Rookie Bowman
Adventure type of platformer game with boss fights, collectible items, secret rooms and much more. It is about a man trying to find a bow in a cave.
Category:Action
Ball Drop
Drop Ball is an exciting fast-paced physics platformer. The objective of the game is to grab as many targets as you can on your way down to the bottom of the well. To do this successfully, you must learn to control yourself and use the unpredictable room layouts to your advantage. Good luck!
Category:Action
Valiant Knight
Valiant Knight is a platform adventure that puts you in the shoes of brave knight that tries to prove worthy to marry the beautiful princess of the realm.
Category:Action
Leave Me Alone
The title says it right. Play as a guru, and fend of incoming zombies from all directions. How long can you last? It gets increasingly difficult in the later stages!

Use the swipe method (mobile) and keyboard arrows (desktop).

Features:

- unlimited gameplay
- unlock cool characters by scoring more points
- play as different characters : Ninja, Mr. Lee, Ironbot, Samurai and more!
- If you enjoy Bruce Lee and Street Fighter, this game will be a good fit for you.
Category:Action
Big Big Baller
Big Big Baller - The ball crushed a car accidentally, however, the ball seems to get bigger! Get bigger and crush as many buildings you can while rolling down the ball! Roll over the amazing city and crash everything in your sight with Big Baller!
Category:Action
Biker Street
Ride your bike as far as you can, and don't forget about the fuel: collect fuel bonuses to fill up your fuel tank. Upgrade your bike after each ride to perform even better. You will need the coins that you can find on the streets to buy upgrades.
Category:Action
Gladiators io
Gladiators IO
Gladiators IO is action game, it's funny and exciting
How to play:
- Control your character and fight with other characters with your weapon.
Category:.IO
Zombie Survival
Escape the Dead Walking and kill some zombies on your way! Select weapons and shoot 4 Types of Zombies! The Dead Walking zombies are coming. The world has ended. Now the dead walk the earth and you are the last survivor on your group. It's not going to be long before you will too die and turn but until then do your best to survive!
Category:Action
Office Fight
It's time to de-stress and have fun at the office. Throw stuff at your colleagues. Hit them before they hit you.

Features:

- Unlimited gameplay
- Earn coins for each successful hit
- A shop to unlock more items
- 6 types of items to throw around (paper balls, pencils, erasers, books and yes, 23-inch monitors too)
- Bonus for hitting the cute mouse that scrambles around, every now and then
Category:Action
Street Fight
Play as a young dashing hero. Fight enemy thugs on the street.

Throw your combinations and knock them out! Beat your opponents with your martial combat skills.

Collect coins from your wins, use them to purchase cool powerups.

Features:

- 10 different enemy characters. Each character has a unique skillset and AI
- 5 different attack combinations
- 3 different maps: Sunset Avenue, Frozen Overpass and Mean Street
- A shop to purchase power ups
Category:Action
At the end zombies win
It's time to lock and load and grab everything you can use as a weapon. Confront masses of disgustingly absurd zombies in a post-apocalyptic universe with "At the End, Zombies Win." Put your reflexes to the test, as well as your speed and your management ability, and prove to the world that you will not let yourself get eaten!
Category:Action
Wrestling
wrestling fight the incoming enemies
Category:Action
Christmas Catcher
Xmas Catcher is a HTML5 Arcade Game. The roof of Santa's house went down! Help him picking up as many gift packs as possible! But be careful to not take the pieces of roof!
Category:Action
Hand Toss
Hand Toss is casual game, just tap for play, funny and exciting

Category:Action
Masked Forces 3
Welcome to Masked Forces 3, the ultimate FPS simulation! This is a game where you can test and improve your shooting capabilities against multiple game modes.

Features
Fast-paced 3D first-person shooter
game modes: deathmatch, team deathmatch, battle royale, and DOOM
Option to add bots in the room
3 highly detailed large maps
Power-ups: regeneration, damage, unlimited dash, and shield
A level system to access 11 weapons along with their skins
Armor and mask customization
Category:Action
Masked Forces Unlimited
Masked Forces Unlimited is another great title from the masked forces first person shooter series. In this episode you can take part in both singleplayer and multiplayer game modes.
Features: 9 maps; 3 game modes; double speed, double jump, double armor; weapons and armor shop;
Category:Action
Masked Forces Zombie Survival
In this game, your primary concern is to get the best weapons and kill the enemies that come in waves. The challenge here is that most zombies tend to be very challenging to deal with, and their level of power does increase with each wave. So, you do have to acquire the best weapons and armor if you really want to eliminate all these enemies in a great and stellar manner.

Features:
• Get your weapons and armor from the shop
• Multiplayer PVP and COOP
• Immersive gameplay
Category:Action
Masked Forces
Masked Forces is an action-packed game where your main purpose is to eliminate your enemies using any means necessary. You have a great singleplayer campaign and multiple online game modes that you can use to show your might.
Category:Action
Superhero Fight
Superhero Fight is amazing combat fighting simulator as MORTAL KOMBAT! Select from 4 superhero charactes and Immerse yourself in adrenaline pumping world of mixed martial arts action in Champion Superheroes Fight! Start to fight right now!
Category:Action
Angry Pigs
Shoot angry birds on targets! Demolish all pig buildings and destroy them. Try to win three stars eliminating all pigs at once and complete all 15 levels!
Category:Action
Crazy Archer
Crazy Archer is a fun skill game with 22 levels. To complete each level, you must pop all of the balloons.
Category:Action
Sky Dancer
How far can you run, Hero? Jump across hazardous cliffs, flying islands, large boulders. Run as far as you can but watch out for the drop! Join on this greatest sky adventure of Sky Dancer
Category:Action
Dot Snap Battle
Tap, hold and shoot the dot into the box. Collect stars and unlock new dots.
Category:Action
Air Fight
One of the best war games and get ready for combat on your PC or on your Mobile! Enter the cockpit of your warplane and get ready to take off: your mission is about to begin. Take to the skies and fight in epic air battles of World War II! How many enemies can you shoot down?
Category:Action
Kung Fu Fighting
Kung Fu Fighting! Welcome in addictive street fighting kung fu game! Kill enemies, grab weapons and win shadow fight! Show your Karate ninja skills and discover a world full of action! Enjoy infinity super heroes fighting and karate boxing game!
Category:Action
Stick Tank Wars
Get ready for the fastest tank combat of the world. Choose a weapon from a simple missile to an atomic bomb, shoot with the right angle and hear an amazing clash of blitz while destroy your opponents in the war world. Make the right shot quickly, win the battle or die! Collect coin and upgrade the tank and buy new weapons in shop
Category:Action
Hitman Rush
You're a hitman on a mission. Your only friends is your guns. Forget about being a spy, run your way through rooftop full of challenging enemies. Unlocks tons of hitman to play.
Category:Action
Speed Pinball
Do you enjoy pinball? Introducing Speed Pinball, where the goal is to collect the gems before the time runs out.

Control the flippers to knock the pinball towards the gems.

Collect special powerups such as the magnet bar and sure-shots.

Features:

- Use gems to upgrade your attributes
- Randomly generated gems and obstacles
- Endless gameplay. Play for hours at a time
Category:Action
Galactic Safari
This is a simple game. You only need one finger to play and you need to.... kill em all !!

I've been working for a while on this game and I'm pretty sure you're gonna love it. My kids are crazy about it but wait a sec... they would say or do anything to spend more time on their Ipad... Well, anyway, I need this game to be played and some feedback would help on creating Galactic Safari 2... The return.

I've created everything including music, sound and art! Yeah, you can label this 100% DIY.

Category:Action
Archer vs Archer
Archer vs Archer is fun arcade shooting bow & archery game. Put your aiming and shooting skills to the test, and eliminate all your enemies before they shoot you down.
Category:Action
Zombie Survival
A strange virus outbreak turned your friends into zombies. Armed with a basic pistol, make your way through hordes of zombies.

How many days can you survive, before you become one of them?

Features:

- 3D like isometric graphics
- Multiple weapons to purchase. Try the machine gun, shotgun, rifle and laser gun
- 3 different gameplay modes: Survival, Hard Point and Nuke
Category:Action
Vex 4
VEX 4 takes Vex to the next level! This fast paced stickman game puts your skills to the test. Run, jump, slide, swim and avoid obstacles, VEX 4 has it all. Complete 9 acts, 9 hard modes, Vexation and the Challenge Room!
Category:Action
Archery Training
Test your skill and play in one of the most competitive archery games. Compete in all fields and discover their secrets. Become an ace of archery and dominate the rankings!
Category:Action
Tomolo Bike
Roll All The Way To Goal! It's As Simple As That...Or Is It?
Category:Action
Flip The Bottle
How many times can you flip the bottle?

Earn coins for each flip, and use them to unlock cool looking bottles! Play with soft drink, grape fruit soda, water, milk, ketchup and juice bottles!

Spend hours trying to get the highest score.

Features:

- Simple, swipe-based controls
- Linear difficulty. As you land more bottles, it gets more challenging. There will be distractions such as birds
Category:Arcade
Mad Combat Marines
Are you ready to eliminate hordes of enemies and have fun as you compete against people from all over the world? Mad Combat Marines is here for you and it delivers all of that in an incredibly action-packed challenge!

Features:
* Multiple weapons to choose from
* Immersive gameplay
* You can drive sport cars
* Multiple large city levels
* Action packed multiplayer events
Category:Action
Car Chase
Crazy Chase is the top down driving game in which you are in control of a speedy car on the run. Collect coins and buy new cars.
Controls:
AD or left/right arrow to steer;
Esc to pause;
Category:Action
Soldier Legend
This game is the greatest action game, is combination of fighting games and shooting games. Like other fighting games, you will be brought to the awesome adventure world, have to face against many aliens, monsters and mighty opponents but more than that, you have an opportunity to show off your shooting skill as to be in shooting games.
Category:Action
Hostage Rescue
In this classic first person shooter, you're an agent tasked with rescuing hostages. Use your fast reflexes and wits to defeat the bad guys.

Don't forget to reload when your gun is empty!

Features:

- fast, crisp action first person shooter
- fight your way through all kinds of enemies and thugs
- gunfights in 5 different locations
Category:Action
Fruit Cut
Fruit Cut is a classic fruit ninja game. You can use the mouse to cut fruit, the more fruit you cut, the higher the score. Play this game, become a famous fruit ninja!
Category:Action
Streets Rage Fight
Classic free arcade fighting game. Play and rediscover this ground-breaking beat-'em up. You will need to be very fast and a real Kung Fu Master to kill all ennemies coming from both side of the screen. Let the battle begin! Much fun!
Category:Action
Tank Game Online
Do you like tank games? Tank Game Online is a realistic and exciting multiplayer game. Protect your region and achieve victory.Are you ready for a great war, soldier? Do you like tank games, too? Great, start playing Super Tank Game and enter the world of tanks now for free! Play tank game now!
Category:Action
KOGAMA Reach The Flag
On your mark, get set, go go !!
Set your perfect time by reaching the Flag..
Category:Action
Build Craft
Build Craft is crafting game in minecraft world. Use your creativity to rearrange the minecraft world. You can build anything like houses, buildings, trees, artifacts, bridges and many more. Have fun with Mini Craft
Category:Action
Dark Ninja
Dark Ninja, is a hero who needs to cross the village of rocks and eliminate the red ninjas, who are his most feared enemies! Run, jump, use the parachute, enable invisibility, slide down the floor (dash), shoot shurikens and use special to kill your enemies and cross the village as fast as possible! Collect as many ninjas coins as you can to score points and also the energy potions to increase the energy bar.
Category:Action
Empire Tower Defense
Control your archers to protect Castle from monsters
Category:Action
Halloween Target
As the circle rotates, you aim to hit the target.
Category:Action
Halloween Bats
Tap to kill the bats.. Avoid all other enemies. Are you up for the challenge? Enjoy the game.
Category:Action
Halloween Shooter
Tap to kill the bats.. Avoid all other enemies. Are you up for the challenge? Enjoy the game.
Category:Action
Sky Fighters
Be an ace pilot! Control your plane and fly into the heat of the action. Shoot and avoid the enemies and run as until the finish line. Enjoy awesome dogfighting action in sky battles.

Category:Action
Paint Hit
Paint Hit in html5 version! Enjoy painting and color balls shooting simulation. Splash your drops color on the tower and paint it all the way!
Category:Action
Horizon Online
Avoid obstacles while you maneuver through the unpredictable world of Horizon! Make barrel rolls, collect gems and travel as far as possible. Use the gems to buy new ships in shop and beat the best scores with the highspeed, enjoy in Kiz10.
Category:Action
Super Monkey Run
Super Monkey Run is amazing adventure game as super mario run! Run and jump, pass all levels and collect coins. Buy new characters, weapons or clothing for the characters; Fight with different enemies and kill them! Mount in foxes, flying bugs and wild pigs and go far with them! How far can you get?
Category:Action
Shoot Your Nightmare: Halloween Special
*** Get ready for Halloween with Shoot Your Nightmare Halloween Special ***

4 weapons with lot of ammo!
No need to search for weapons, they are at the start of the level.
This Halloween Special is not scary, it is more shooter.
Search for 13 Candy Bowls and watch out for those Slimy Ghosts.
A little gift from Poison Games to You.
Enjoy and Good Luck!
Category:Action
Black Knight
You are a fearless black knight with a wonderful sword and a gorgeous shield. Hundreds of enemies come toward you to kill. With you black knight build, fight like a Spartan. Your sword and shield are your weapons, use them wisely. This black knight warrior's life is in your hands. To survive, just use your right and left key or touch the sides.
Category:Action
Uphill Racing
Uphill Racing is physics based driving game! Hold your gas and keep your eyes always on the stage. Control your car on unique uphill roads, collect coins and upgrade your vehicle! Go hill climb! Go on the race, enjoy uphill racing
Category:Action
Helix
Helix is here! Do you like Slides? Than this game is for you! Infinitely slide down helix, tower. Jump over the pits and obstacles, avoid objects shooting at you. FLIP GRAVITY WITH A TAP! Control the ball on an endless journey up the spiralling helix. Once you start rolling, there's no way to stop!
Category:Action
Money Detector Polish Zloty
Find seven differences in identical pictures of 10, 20, 50, 100 and 200 polish zlotys. Complete five levels, find all differences on each level and get fifteen stars.

Category:Action
Slime Rush TD
There are great hordes of slime monster marching toward the kingdom. It's a call you to use your best strategy on deploying towers to defend the gateway. Protect the kingdom at all costs!

Category:Action
Tower Defense Kingdom
Do you like the defensive game? Keep the castle and win the battle.Protect the princess and save the castle.
Category:Action
Sky Force
Sky Force is one of the best Air Combat shooting games that everyone can enjoy! Modern arcade game with intense action and vibrant graphics. Control your space fighter through tons of enemies air force in the dogfights. Fight the wicked goblin invaders and beat the boss in air combat!
Category:Action
Kick the Buddy
Voodoo-doll simulator! Explode, destroy, fire, shoot, freeze, exert God's superpower, and let it go! You now have almost endless Arsenal. Use flying knives, submachine guns, rocket launchers, laser guns, flame throwers, and even tanks to destroy it! Release your anger and dispel your anger. Move your hand of God, the puppets will not move and let you play, as you hang!
If you are tired, you can release your hands and let the weapon shoot automatically!
Category:Action
Bandits Multiplayer PVP
Bandits Multiplayer PVP is a horse riding game in which you get to fight other players or kill zombies.
Features: 3 maps; 6 game modes including deathmatch, battle royale, zombie; 3 weapons; 3 horses to ride
Category:Action
Metal Animal
Metal Animals to the rescue! Control a team of cute and furry animals with weapons, and defend the tank from the enemy invasion. Stop the evil animals from destroying your tank!

Features:

- Innovative drag and drop mechanic: Drag and place metal animals onto strategic positions on your tank.
- Unlimited waves of enemies
- Different animals to control: foxes, cats, pandas, sheep - they all come with guns
Category:Action
Sky Wars
Sky Wars is simulation space shooter game with World War II planes. Be Hero! Fight for earth. Fly your plane through a storm of missiles and bullets into the war zone! Make dream victory by warplane & airfighters pilot yorself.
Category:Action
Gibbets
Gibbets is a bow shooting rescue game. Your task is shooting arrows and cut the Gibbets rope. Use your mouse to control the bow and direction of the arrow and complete all levels. Enjoy.
Category:Action
Fidgetio.com
Fidget Spinner Game .io is inspired by the best - io games. Spin it, grow bigger and conquer the largest territory.
Category:Action
Extreme Car Driving Simulator
Drive in huge open world with the most real sports cars! Drift the asphalt in the city and make crazy stunts with hypercars and supercars, race and perform illegal stunts, pass all levels and unlock new upgrades and open worlds. Drive fast and drift hard in 5 amazing different drifting cars.
Category:Action
Gathering Platformer
Gathering Platformer is a game in which you control a circular Hero. Move, jump, collect keys, avoid different obstacles and try to reach the goal!

Category:Action
Subway Surf Halloween
How far can you keep running in adventures of Zombie Town? Run and jump over and over various obstacles through zombie town, bridges and subways while you collect precious gems, special powers and coins. Unlock cool characters!
Category:Action
Age of Quest
Monsters are walking around all over the your castle, kill the endless skeletons with your sword, magic skills, or even super frame. Save your castle, skeletons will destroy castle. Many heroes have already fallen, but you've managed to survive. Kill the most of the skeletons and monsters, collecting more coins or gems and ammunition to buy more powerful magic skills!
Category:Action
BigHero.io
BigHero.io is a special multiplayer game with much more fun and simple gameplay. Each character has its own weapon, whether it is a superhero or an epic god. Be careful of the attack of others, or you will become a soul stone. Collect more soul stones, your weapons will become longer and longer. Have fun and try to get the top of the leaderboard.
Category:Action
Extreme Way
You are a ninja who has to go through a bunch of obstacles! Run, jump and destroy walls on your way! Put your record in this addictive arcade!
Category:Action
Tanko.io
Tanko.io is a tank battle .io game where two teams of 5 players go head to head in all out warfare. The objective of the game is to destroy the opposing teams base by depleting its health with your artillery strikes. The first team to destroy the enemy base wins the match.
Category:Action
Knife Horror 2
Throw knives to destroy the monsters, be careful not to get scared by them if you throw wrong. Play Knife Hit Horror 2 !
Category:Action
Fantasy Battles
Fantasy Battles is a strategy game in which you simulate epic battles against the undead.
Controls:
Press WASD or arrow keys to move the camera;
Hold right mouse button to rotate the camera;
Use left mouse button to select a unit and spawn it on the battleground
Category:Action
Black Hole.io
Eat every world objects ( humans, cars, buildings, etc...) to get bigger and run from enemy black hole if its bigger than you.
Category:Action
Fishing King
Lead the arcade fishing! Top fishing game team production, beyond the current arcade game! Dozens of cannon combinations and unique skills give this game endless replayability, as well as tremendous amounts of fun.
Category:Action
Ninja Run
Run through epic temple with NINJA. Control a Ninja, running through the city streets and you need to keep him safe. Avoid all obstacles and collect gold to unlock new characters. Good luck.
Category:Action
Blocky Runner
Blocky Runner is fast paced runner game. Run throught magic block city temple and collect golden bricks and upgrade your minecraft hero.
Category:Action
Jewel Christmas
An explosive Xmas game with plenty of matching fun! Match any three fun Xmas decorations to make them explode in this fast paced festive game. Can you match more to create a chain reaction? Step up to the challenge!

Category:Puzzle
Galactic Force
Sci-fi shooter with heroes and abilities.
You have 3 classes to choose from, Scout, Tank and Fighter. Each one of them has its own set of benefits and features. Fighters can regenerate their health, Tanks have a dedicated shield and Scouts can easily slide around when needed.
Category:Action
Gold Mine
Collect gold, stones, and minerals to reach your daily goal. Try to grab all the gold and treasures as fast as possible. Have fun with Gold Mine.
Category:Action
Robot Escape
Are you ready to fight the monster?Move with your teammates and win game.
Category:Action
Super Rocket
Are you ready to escape from meteor rocks in space.Collect the numbers and break the blocks. Are you ready for this big space battle?
Category:Action
TurnHit
Hit and color all the sides of every figure!
Rotate a figure with mouse to color all sides.
Beware of coloring one side twice.
Color figures as maximum as possible and upgrade your level stats!
Improve your best precision sights and speed reaction to unlock new figures!
Coloring is very easy but it's very hard to reach high levels!
Prepare for some endless color fun!
Challenge your friends for the highest level!

Game Features:
- Free to play
- One finger control
Category:Arcade
Sky Invasion
Have you always wanted to pilot a space ship and eliminate all enemies that come your way? Or maybe you just want to explore the galaxy and eliminate the alien threat? Sky Invasion is here to deliver the excitement and action packed gameplay that you always wanted from such a game.

Controls:
WASD, arrows or mouse movement to control ship;
Shift or space to boost speed;
Left click to shoot;
Right click to launch a missile;
Tab to pause;
Category:Action
Stickman Punch
Hordes of stickman, wave by wave trying to wear you down, waiting for your first mistake. You as the chosen stick guy should mindlessly beat them up with your kung fu. Nobody knows why you are the chosen, nor anyone knows why these idiots run towards you, just to get punch in their sensitive parts. Tap on the white circle to kill enemies, earn souls and buy new weapons. Destroy every guy.
Category:Action
Kingdom Defense
Awesome strategy action based tower defense game. Build towers along the road and defend your kingdom against the rush of orcs, trolls and evil wizards. Earn coins by killing enemies and upgrade towers and your heroes. Much fun!
Category:Action
Wars of Worlds
Wars of Worlds is an online multiplayer war strategy game. Its premise is split into two completely different worlds, the past world set against the future world. As a player in the game you get to choose to be in one of the worlds and play against others in the opposite world.
Category:Action
Fidget Spinner X Racer
X Racer-Fidget Spinner: You already heard about the fidget spinner phenomenon, right? They shook the world since they have been released the market.
Category:Action
Warriors League
Unite your band of brave warriors! Travel across dangers to free the kingdom from evil dominion! In Warriors League, you will never fight alone!
Category:Action
Dragon Battles Multiplayer
Dragon Simulator Multiplayer is a 3D simulator game in which you fight in PVP battles against other dragons or finish off AI characters that shoot from the ground.
Controls:
WASD or arrow keys: move;
Space: fly-Up;
L Shift: sprint;
Q: jump;
C: down;
R: dodge;
Shift + Left mouse click: fire breath;
Left mouse click: fireball;
Right mouse click: melee attack;
T: chat;
M: map;
Esc/tab: pause menu;
Category:Action
Knife Jump
Knife Jump is a skill game where you goal is climb up your knife to the top.
Category:Action
Kung Fruit Fighting
Are you a fan of Kung fu and you like chopping things? This game is perfect for you! You are the leader of an ancient clan, the blue vegetables masters of kung fu and you ancient rival, the clan of red fruits has challenged you once again! Chop every one last of them but beware! Do not chop your fellow vegetables or you will lose the war.
Category:Action
Samurai Fighter
Samurai Fighter is epic combat sequences similar to street fighter! Fight against various other samurai warriors in this shadow fighting of Kung Fu battle. Kill enemies, grab weapons and win samurai shadow fight! Challenge yourself with tough battles and fight against other enemies!
Category:Action
Zombies vs Finger
You feel like you could survive a nuclear explosion in a fridge and you think you could push back an invasion of zombies? Then Zombies vs Finger is made for you! The undead are attacking the country and are ready to launch the biggest cannibal barbecue ever seen. Someone has to protect us and you've arrived right on time! Prepare your fingers, put your reflexes to the test and smash these infernal creatures to a pulp.
Category:Action
Helicopter Strike
Modern air combat game. Select your helicopter, pickup weapon upgrades and shoot every enemy to meet the goal. Enjoy this cool Helicopter Game!
Category:Action