Free Browser Games multiplayer
2016
Tap or click on the grey buttons to explore the calendar!
Category:multiplayer
Breakfall
click to touch to change color.Multiplayer for PC:Player 1: mouse or touchPlayer 2: Space to swap color, shift to skill
Category:action
Chater
You Chat With Guys By Entering Your Name And Pressing LogIn And Then Typing Whatever You Want And Then Press Send.
Category:multiplayer
Jenkaiu
Space bar Press and hold to charge the energy and then release it!
Category:multiplayer
Space Duel
Run the game, there will be tutorial.
Category:multiplayer
SuperOrbit.io
It's zap or be zapped in this multiplayer space adventure! Blast off and take on players from all around the planet in this thrilling MMO inspired by Supergames.io. You'll need to be relentless in order to survive this interstellar journey, just like in similar multiplayer online games like Supersnake.io and Slither.io. You can play with your friends too or space could become your final frontier!
Category:adventures
SuperSnake.io
Collect all the food and don't let the snake touch the walls or its own tail in this fun multiplayer game, Super Snake IO!
Category:mmo
Tag
Desktop Controls:Red: A Go left, D Go right, W Jump, S Fall trough pink jellyBlue: Left arrow Go left, Right arrow Go right, Up arrow Jump, Down arrow Fall trough pink jellyEscape Go back to the Menu screenMobile Controls:Red: Red ButtonsBlue: Blue ButtonsHome button to go back to the Menu screen
Category:multiplayer
Ty Phu Chess
Touch to play You can change your names on Settings
Category:multiplayer
Defly.io
Fly your little helicopter in this action-packed multiplayer IO game and try to conquer as much territory as possible!
Category:multiplayer,action,skill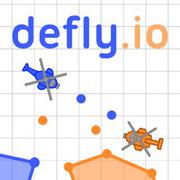 Forge of Empires
Prove your skills as a powerful ruler and develop your city through the ages in this online strategy game!
Category:management,multiplayer
Call of War
Prove your leadership skills in this online strategy game and become the one true superpower during the times of World War 2!
Category:multiplayer,time-management-and-strategy
ONO Card Game
Play super fun and popular card game ONO online! ONO Card Game is a very addictive and fun card game to play as famous UNO & Friends. Enjoy fun ONO with friends and with family. ONO includes 2 game modes: offline and multiplayer. Uno has simple rule: Match cards by color and number!
Category:Multiplayer
Uno Online
Hey, are you also a UNO game fan? It is famous for that then when you have only one card left, you must say UNO. And the basic rule of the UNO online game is that the player who can empty his hand firstly will win. At the beginning of the game, each person will assign 7 cards and then race against others in turns. Different color cards have different values. Can you make the best use of them?
Category:Multiplayer
Checkers
Checkers or also called draughts is a strategy board game for two players. you can play single mode (Player vs Com) or play multiplayer with your friend.

Each player begins the game with 12 pieces, or checkers, placed in the three rows closest to him or her. The object of the game is to capture all of your opponent's checkers or position your pieces so that your opponent has no available moves. Basic movement is to move a checker one space diagonally forward.
Category:Puzzle
Neon Hockey
Neon Hockey is a HTML5 Air Hockey game with glow/neon style. Easy to play, hard to win. You can play single player (Player vs CPU) or multiplayer mode. Choose the game difficulty, the first 8 goal wins.
Category:Sports
Conquer
Try to conquer the board in this fun .io style game.
Category:Multiplayer