Free Browser Games princess
Princess Goldblade And The Dangerous Water
Princess Goldblade needs to watch out for the dangers that are awaiting her in the waters. Help her to beat them in this colorful jump 'n' run game!
Category:jump-and-run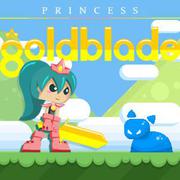 Purple Mole
Moley the Purple Mole has to rescue the princess and you need help him in this cute puzzle platformer! Prove your skills in 20 challenging levels and free the princess!
Category:puzzle
Fairy Princess
The Fairy Princess needs an enchanted outfit. Dress and style her by picking clothing items and accesory to create the perfect look.
Category:girls,dress-up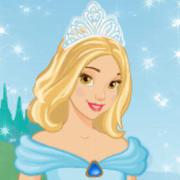 Tiled Quest
In this challenging puzzle game you need to get the sword, beat the great dragon and rescue the cute princess - in this order, otherwise there won't be a happy end!
Category:puzzle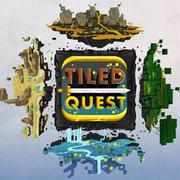 Garden Princess
Create a new look for the Garden Princess while she is sitting on her swing in this dreamy dress up game.
Category:girls,dress-up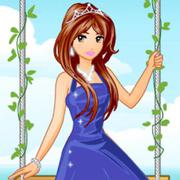 Princess Makeover
Give the adorable princess a luxurious makeover and help her pick a charming new style in this cute girl and dress up game!
Category:dress-up,girls,make-up
The Princess And The Pea
Submerge yourself in this beautiful fairytale game, search for hidden objects, solve little puzzles and help the prince find his true princess!
Category:girls,educational,puzzle
Princesses Makeover
Help the princesses and treat them to a luxurious makeover in this fun girl game!
Category:make-up,girls,dress-up
My Kingdom For The Princess
Rebuild the kingdom and win the heart of the Princess!
Category:time-management-and-strategy
Duelers
Play Duelers, save the princess from evil who want conquer the world. Prepare your sword and defeat all the enemies.
Category:adventures
Princess Curse
The princess was walking around in the forest. Then she found a lone house, she was looking around there till accidentally she toppled the witch cauldron. The witch saw what the princess did and she was really angry and then cursed the princess. Dispel the curse and help the princess looks beautiful in front of the prince charming. Try Princess Curse.
Category:girls
Save the Princess: Love Triangle
Category:princess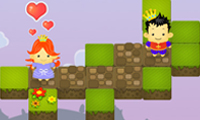 Snow White Kiss
Only Prince Charming can wake up the princess but the dastardly witch won't make it easy...
Category:action
So Sakura: Cute Princess
These three princesses know everything there is to know about fashion. Join them for a makeover.
Category:action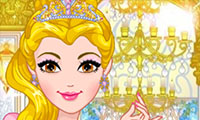 Princess Makeover
Give the adorable princess a luxurious makeover and help her pick a charming new style in this cute girl and dress up game!
Category:make-up,girls,dress-up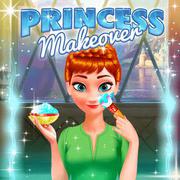 Prince & Princess Kiss Quest
Advice to young girls waiting for Prince Charming ... He finally arrives! He must free the princess trapped in the highest tower of the castle. But this princess does not want to be saved by a simple man! You must be elegant and offer multiple presents. When you climb, you must collect bonuses. Beware of projectiles that disrupt your adventure. Every damage will affect your sex appeal.
Category:Girls
Princess back to School
Summer break is over and it's time for school. Help our beautiful princesses to pick a great outfit for the first day of school to be the most beautiful girls.Have fun!
Category:Girls
Makeup for a Star
Our beautiful princess is a rock star and she will have a concert very son. She really needs your special makeup design. Help her pick up the most glam rock makeup there is and have fun!
Category:Girls
Princess BFF Floss Dance
The floss dance has taken over the world and the princesses are trying to learn it! Moana already knows its moves and she created a step-by-step guide for her BFFs to learn it too! Elsa and Ariel are eager to learn how floss but how about you? Will you join princess Moana dance class?
Category:Girls
Pregnant Fashion Night
You received an exclusive invitation to a special fashion show.It is all about pregnant mommy's fashion,where two beautiful pregnant princesses are competing to win the pregnant fashion show competition.You will help them pick the perfect outfits for the competition and with your help one of our two princesses will win!Have fun!
Category:Girls
BFF Princess Career Photoshoot
Princess Rapunzel and Moana are going to complete their college studies. They have to choose their profession and build their career. But they have some confusion of choosing the profession . Could you help them to pick the right career and make their wear those cloths and get the trial photoshoot
Category:Girls
Princess Band Tees
From Blink-182, the Beatles, Nirvana, Metallica and more these Disney babes have a band t-shirt to match their musical tastes and maybe yours, too. Come and join them in getting started this brand-new dress up game called 'Princess Band Tees' and discover their latest collection of must have band tees.
Category:Girls
Water Park Fun
Today is a great sunny day and our beautiful princesses decided to visit the water park.To look great and get a nice tan,they want to visit the water park shop first, to buy some swimsuits fit for their experience.Have fun helping them pick the best swimsuits and accesories.Have fun!
Category:Girls
Fairytale Fairies
Fairytale princess are always make fun in their childhood. But now they are teenage beautiful girls. So,they want to try some amazing style of outfits everyday. Today, they choose the fairy style. Make them happy with awesome fairy dresses and makeup. Have a great fun!
Category:Arcade
Bad Girls Makeover
Princess Moana and Rapunzel like to have new makeover. But they don't like regular princess makeover and styles. So they decided to get the bad girls makeover today. The two princesses like to have nice makeup with nose rings and darken lips etc. Of course they like to wear some original bad girls with tattoo and amazing outfits. Could you help them for their new makeover?
Category:Cooking
First Day At College
All modern princess wants to leads the normal and regular life,Likewise princess Anna and Moana are going to attend their first day of college today. In their first day of college they ragged by their senior batch of students to ask them to find the hidden items. Later, they get ready to attend their classes.Have a great Fun!
Category:Arcade