Free Browser Games simulation
Cooped Up
Category:simulation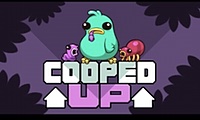 Hero Simulator
Can you create the perfect warrior to take on all of the challenges in this totally chaotic world?
Category:simulation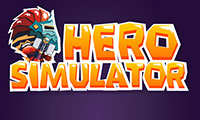 Operate Now Hospital Surgeon
Now is definitely not the time for a coffee break, Doc! Five patients are waiting for you over at the hospital and they need your help. Don't worry, your nurse just punched in and she's waiting to assist you down in the OR. As always, things are very busy in the world of Operate Now, the popular surgery game series. Put on your scrubs and get to work, ASAP!
Category:simulation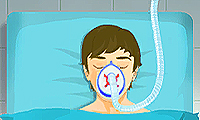 Summer Sports: Basketball
Do you belong in the NBA? Or are you just a street-court rookie? Shoot your way to the top of the leaderboard in this awesome basketball simulation. Combine in a PvP tournament with other Qlympics games to become the ultimate champion!
Category:sports
Summer Sports: Beach Volleyball
Slap on the sunscreen and hit the beach for a fast-paced volleyball showdown! Serve, smash and block your way to glory in this beach volleyball simulation! Combine in a PvP tournament with other Qlympics games to become the ultimate champion!
Category:sports
Summer Sports: Boxing
Float like a butterfly, sting like a bee! Grab your gloves and go for gold in this epic boxing simulation! Combine in a PvP tournament with other Qlympics games to become the ultimate champion!
Category:action
Summer Sports: Diving
Dive head first into the coolest event of the summer games! Showcase your awesome diving skills in this addictive diving simulation game and bring home that gold medal. Combine in a PvP tournament with other Qlympics games to become the ultimate champion!
Category:sports
Summer Sports: Hurdles
Outrun the competition and jump over all hurdles to get that gold in this olympic-inspired simulation! Time your jumps perfectly as you race to the finish line, leaving your friends and opponents eating your dust! Combine in a PvP tournament with other Qlympics games to become the ultimate champion!
Category:sports
Summer Sports: Javelin
Chalk your hands, grab your javelin and get ready to compete for that gold medal! A perfect combination of precision, power, and timing is required to nail that perfect throw and crush your opponents in this olympic-inspired simulation. Combine in a tournament with other Qlympics games to become the ultimate champion!
Category:sports
Trump Has Fallen
Donald Trump has seized the White House and he's determined to keep his political opponents from giving him the boot. Help the controversial presidential candidate defend it in this action game.
Category:simulation
Real Car Parking
You are about to enter a realistic simulation world. Even a little touch, will be restarted the game. Exercise your driving skills and unlock more and better cars and park them perfectly in the target parking space. Can you do that? Let's try it.
Category:3D
Masked Forces 3
Welcome to Masked Forces 3, the ultimate FPS simulation! This is a game where you can test and improve your shooting capabilities against multiple game modes.

Features
Fast-paced 3D first-person shooter
game modes: deathmatch, team deathmatch, battle royale, and DOOM
Option to add bots in the room
3 highly detailed large maps
Power-ups: regeneration, damage, unlimited dash, and shield
A level system to access 11 weapons along with their skins
Armor and mask customization
Category:Action
Paint Hit
Paint Hit in html5 version! Enjoy painting and color balls shooting simulation. Splash your drops color on the tower and paint it all the way!
Category:Action
Sky Wars
Sky Wars is simulation space shooter game with World War II planes. Be Hero! Fight for earth. Fly your plane through a storm of missiles and bullets into the war zone! Make dream victory by warplane & airfighters pilot yorself.
Category:Action
EG Fidget Spinner
This is a best of game simulation of the most hot game in nowadays. The Fidget Spinner games
Category:Arcade
Real Flight Simulator
Flight simulation game with realistic engines and physics.
Category:3D
Fort Shooter Simulator
Fort Shooter Simulator is a 3D simulation game where you can build forts and train yourself with different weapons.
Category:Action
Boat Simulator
Control 4 different boats in a realistic simulation.
Category:3D
Offroad Truck
Offroad Truck is a truck driving simulation in which you drive powerful trucks on difficult offroad tracks. In every level, you have to deliver the goods safely to the given destination. Earn money and spend it on performance upgrades or unlocking new levels.
Category:3D
Shooting Range Simulator
Shooting Range Simulator is a game where you can improve your shooting skills and experience a simulation of a gun training.
Category:Action
Dragon City
Dragon City features:
• Multiple dragon skins to use
• Various dragon attacks: fireball, fire breath, and melee sweep
• City simulation with cars and soldiers
• Controllable mighty dragon
Category:Action
3d Airplane Race Simulator
All new 3D airplane race simulator is a fun air flight simulation game. Try your pilot flying skills buy flying your airplane through the rings to complete different levels. As you progress in the game you unlock new and cool airplanes with which you can do even more cool tricks. Can you complete all 20 levels and show that you have what it takes to be a great pilot? Get in the cockpit of your favorite plane and see if you have what it takes in this great flight simulation game!


Category:Racing
Bank Atm Simulator
Bank Atm Simulator features:
- multiple levels
- drive cars
- city simulation
Category:Adventure
Soccer Simulator
Soccer Simulator features:
- 2 game modes
- fun simulation gameplay
Category:Soccer
Police Cars Parking
It starts off nice and easy where you just need to avoid barriers and cones. As you advance the levels become bigger and the spots further away and more difficult to get to. So race around, avoiding cars and jam packed streets of cars, ambulances and obstacles. This parking simulation is a real challenge where you will really need your best driving skills to complete the missions.
Category:Racing
Plane Parking 3D 2019
click hereBecome a true pilot in this new plane parking game. Your mission is to guide,steer and park carefully all the planes in the yellow marked bay.

Enjoy as we take simulation to a whole new level. Avoid collisions and let the passengers travel safely in your plane. Parking the plane is not easy it requires good driving skills. Are you ready to park the big plane now.
Category:Racing
Indian Uphill Bus Simulator 3D
Not just another simulation game; this time double the fun and action.

Bus driving gets more exciting when you navigate on the hill roads. Experience a gorgeous hill station like never before. Don't let curvy paths and treacherous turns slow you down.

The passengers are waiting, SO HURRY UP!


Category:Adventure
Monster Truck Stunts Driving Simulator
Monster Truck Stunts Driving Simulator is the latest truck racing game by Game Tap. Be a stunt racer and drive a racing car in the most challenging car racing game of 2019. It is a driving simulation game with the twist of monster trucks and stunts game. Become the top stunt artist and drive your super sports car in stunt car game.
Category:Adventure
Police Motorbike Traffic Rider
Police Motorbike Traffic Rider is a bike simulation game with some super fantastic stunt driving features. This real bike physics game is fun for the kids and a great bike driving lesson as well. Try to be one of the fastest drivers in the city. The faster you drive the more stunts you could perform on a high speed. Jump off the bridge performing stunts in air.
Category:Adventure
Real Free Plane Fly Flight Simulator 3D 2020
Get ready to fly & pilot your own Cessna airplane in this plane flying game, one of the most amazing flying machines made by man to date, now free to fly in this amazing 3D flight simulator game. You'll be tasked with 20 exciting levels of extreme flight simulation training. You will be required to start from the airports and successfully gain enough speed to complete the perfect take-off.
Category:Adventure
Airplane Free Fly Simulator
Airplane Free Fly Simulator is latest Airplane Simulation game by Best Free Games. Now is your chance to become a pilot in airplane simulator. You have to perform all tasks related to flying an airplane to become the best flight pilot. Take off the jet into the blue sky and land at your destination. drop passengers on time. As professional pilot steer the 3D airplane through the sky and complete taxiing at marked airplane parking area.
Category:Adventure
Run Life Simulator
As a little girl just born in the world, you will meet many obstacles and difficulties in your life, the only way you can survive is avoid them and keep running. We can't give up when we fall down, try to control your own life and become a shining girl. Our new game Run Life Simulator will show us the whole life of a girl, don't miss this interesting running and life simulation game!
Category:Adventure
Dino Transport Truck Simulator 3D
Dino Truck Transport Simulator is an advance dino truck simulation game in the realistic jungle environment. Experience the real adventure while transporting an angry dino to the Jurassic zoo in the wild beast territory. The transport truck simulator is a real challenge to drive as you are surrounded by most furious dinosaurs of the world. So brace yourself for ultimate adventure and real thrilling action while playing the real dino transport truck simulation game.
Category:Adventure
City Car Stunts Simulation Game 3D
Be Ready for Extreme City Car Stunt Simulation Game 3D and join the extreme driving with this vertical mega ramp car stunt it's an impossible car stunt game to enjoy the addictive game play over the impossible vertical ramp. City Car Stunt Simulation Game 3D has adventures game play and super car upgrades.
Category:Racing
Indian Truck Driver Cargo Duty Delivery
One of the best simulation game is front of you. Drive offroad cargo truck on various routes in different conditions. Be careful on dangerous turns and deliver cargo safely. Drive mega transporter trucks and transport load to the destination on hill areas. Rugged terrains are not easy to drive on so transport out the real hill climb driver inside you.
Category:3D
Real Garbage Truck: Trash Cleaner Driving Games
Ultimate Real Garbage Helix auto Cleaner highways while driving like pro truck driver in City Cleaner Simulator: Garbage Truck Driver 2 city. With Futuristic Garbage Truck auto Cleaner Service enjoy the most realistic truck simulation ever.
Category:3D
Offroad Crazy Luxury Prado Simulation Game 3D
It's time to Show! Jeep driving skill on mountain hilly roads.
Let's start an offroad journey with Crazy Luxury Prado Simulation Game 3D. The Crazy Luxury Prado in this offroad jeep adventure will entertain you with real physics and smooth control.
Category:Adventure
Impossible US Army Tank Driving Game
Show your driving skills on the impossible tracks of air ramps. You have played many Army Tank games and other Army Tank driving games but this is the best Army Tank simulation contains all features of 98% impossible tracks and 99% Impossible Army Tank Driving Simulator Tracks games.
Category:Racing
Police MotorBike Race Simulator 3D
Police Motorbike Race Simulator 3D is a bike racing game with multiple moto riders and bike racers on the highway performing freestyle stunts and jumps while driving top new fast bikes. Become a police driver that have access to brand new bikes. Choose from the top bikes and enjoy simulation in this one of the best motorbike games.
Category:Adventure
Foot Care
Foot care is fun addictive hyper casual girls game.These patients really have some major problems with their feet! Could you help the podiatrist treat their injuries and other conditions in this cute medical simulation game
Category:Girls
Cake House
Ready to bake the cake? Enjoy the festive eve by baking the delicious creamy strawberry cake. Simple simulation cooking game for cake lovers. Pick up the ingredients and start your play as per the instructions.
Bake yummy cake as you get your order.
Category:Cooking
Gelandewagen Simulator
Gelandewagen Simulator 3D - This is a simulation game where you can drive a real off-road Gelika! Use this Gelika driving simulator to learn to drive! Enjoy your ride. Use WASD or Arrows to drive, mouse to interact with buttons.
Category:3D
Car Parking 3D
Do you think parking your car is hard? Play Dockyard Car Parking, an accurate simulation car game. Follow the red arrow and park your car without crashing or colliding. Are you a parking master?
Category:Arcade
Military Transport Vehicle
Military Transport Vehicle features:
- multiple levels
- simulation gameplay
Category:Racing
Air Superiority Fighter
Air Superiority Fighter features:
- Realistic air warfare simulation
- Smooth flying controls
- Intense dog fights
- Brilliant graphics and sounds
Category:Action
My Supermarket Story
Ready to your city new brand open supermarket shopping now. There are so many items you can learn. My Supermarket Story is a supermarket simulation game. Your mission is to manage the entire store and its expenses or income. Go shopping for grocery, toys and clothes. Relaxing with Fruits slicing mini-game!
Category:Girls
City Helicopter Flight
Are you ready for helicopter adventures? Enjoy free fun game of City Helicopter Flight by Best Free Games. Now is your chance to become helicopter pilot and to fly helicopter in different environments in Helicopter flying adventure game. City Helicopter Game will take you on a flying adventure of a lifetime. Fly the chopper through the city skyline in helicopter flying simulation game. Helicopter flight Sim is a 3D game.
Category:Adventure
Trail Bike Vs Train Race
Bike vs. Train is an awesome simulation game in which you will have to ride a bike and defeat the train in a race. Tune you ride to give you the maximum power so that it can go head to head with the huge engine of a train. Try to ride the bike as skillfully as you can so that you can take maximum advantage of your route flexibility.
Category:Action
Crazy Taxi Game Off Road Taxi Simulator
Drive taxi as driver & taxi captain to pick, drop passenger in real taxi sim.
Gamers DEN (GD) welcomes you to play taxi simulation game in real taxi simulator city to pick passengers from on road car stands and then to drop them at their locations as car simulation challenging mission.
Category:3D
Impossible Tracks Car Stunts Game
You will start stunt car racing from an awesome city parking stand and enjoy the nature. You have to racer car and enjoy the smart car impossible driving stunts. Prove your driving skills in furious stunting simulation games.
Category:Racing
Arcade Builder
Arcade Builder is a business simulation game inspired by prison architect.

Open your own games arcade and manage the day to day tasks including:


1. Hire the staff you need to run your business, including builders, janitors and researchers
2. Research new technology to help you manage your business and drive up revenue.
3. Find suppliers for your arcade machines and hope they don't go bust!
4. Build with lots of items, including arcade machines, wc, office items and more!

Category:Clicker
Metro Bus Games Real Metro Sim
Metro Bus Games Real Metro Sim is now on your hands to experience the metro bus. Let's drive city metro simulator bus games and enjoy big bus tours. You played many bus games before but city metro bus game is awesome and has many challenging levels. Enjoy the Pk metro simulator bus game simulation and feel like to real driver of metro bus.
Category:Adventure
Water Slide Car Racing Sim
Welcome to water Surfer car floating race simulation game with new water and surfing
environment and brand new luxury cars.
challenging levels to complete and finish in given time.
You have played many water racing games like water surfer car racing game,
water surfer bus game, water surfer jet racing game and many others similar to it till now,
you will have enjoyed a lot but this is very simple and more amusing among all.
Category:Racing
Off Road Uphill Passenger Bus Driver 2k20
Play this Offroad Bus Highway Driving: Bus Driving Games Detailed environment, realistic missions and bus driving experience ahead of you in latest bus simulation game of 2020 DRIVE THE MOUNTAIN HILL BUSES Free bus games play!
Category:Adventure
Coach Bus Drive Simulator
Coach Bus Drive Simulator is a classic 3D driving simulator. You can choose from multiple bus models and three different game modes. You need to drive the bus in order to pick up the passengers. The map in upper left side of the screen shows you the road to the closest bus station from where you need to pick up the passengers. This is a realistic simulation game where you can test your driving skills.
Category:Racing
Police Car Simulator 3d
Police Car Simulator 3d, having a lot of features and different kinds of HD realistic cars and the environment. This Police Car Simulator 3d is the best city police car simulator game in all kinds of simulation games in 2020. Don't waste time searching for other games.
Category:Adventure
Demolition Derby Car Crash
Have fun smashing and destroying your adversaries, but keep in mind please that the game is a very fun simulation of the real thing. However, in this derby simulator limiting car damage is key to becoming victorious and how you smash into other cars makes a big difference. Always try to smash rivals when you have enough health or they are already damaged.
Category:Adventure
Luxury Limo Taxi Driver City Game
This limousine car is not the simple limo taxi or the limo car but it is much more from this. The action of this driving simulation goes away from plain limo parking and taxi parking. The limousine driving is like the crazy limo which is capable of performing the action of limousine car parking.
Category:Arcade
2020 Realistic Tank Battle Simulation
Welcome to 2020 Realistic Tank Battle Simulation where you can simulate a battle realistic tank with different mission, high quality of tanks and realistic map battle.
Category:Action
US Police Prisoner Transport
Prisoner transporter of us army prison games has bitterly flopped due to high security alerts by the intelligence agencies of realistic criminal transport system. The terrorists have attacked prisoner main cell transport and there is severe fight in progress on us submarine base. The criminal truck simulation and criminal transport bus are not fit for the transportation of high profile prisoners.
Category:Action
Truck Driver Cargo Game
Are you ready for driving Big wheel 4x4 Cargo truck on dangerous off-roads in this adventurous simulation game? Each level in this Game Cargo truck simulator is designed uniquely so get ready for an adventurous drive in this new Cargo truck simulator game.
Category:Adventure
Bus Parking 3D
Do you want to become a bus driver who drives Buses, Trucks and Heaves Vehicles? For free, you can play Bus Parking 3D! is a addictive realistic bus driving simulator and bus parking game simulation
Category:Puzzle
Animal Zoo Transporter Truck Driving Game 3D
Complete challenging animal transport missions its not some crane operator and zoo constructor game. Play this immersive wild forest animals transporter simulation game 2020.
Category:Arcade
Bus City Parking Simulator
Bus City Parking Simulator
Bus City Parking Simulation Games brings you the all new Smart coach bus parking: new free game, the most realistic city bus Game play includes many beautiful Buses.
Category:Adventure
Jewels And Monster
An addicted simulation/physics game, simple to control, nice design, fun and relax-able. PLAY NOW!
Category:Puzzle
Impossible Army Tank Driving Simulator Tracks
Do you love Driving tank games? If yes then welcome to new Army Tank Driving Simulator game where you drive army tanks on dangerous tracks and destroy challenging obstacles by firing missiles and bombs. Impossible Army Tank Driving Simulator Tracks 3D offers a new era of driving simulation,
Category:3D
Off Road Passenger Jeep Drive
Off road Jeep Game takes the simulation genre to a whole new level with simple challenging game-play,
realistic close to nature environment, better graphics, real life driving experience and nature sound effects.
Offline game with out worrying about internet connectivity. Drive your off-road jeep in offroad environment and
complete the driving challenge given to you.

Category:Adventure
Modern OffRoad Uphill Truck Driving
Become a Cargo Uphill Mountain Truck Driver, hold the steering of a cargo Heavy Trailer and enjoy most realistic simulation game. Transfer lots of cargo items from one place to the destination. To move safely on curvy and dangerous hilly tracks, we recommend you to take it slow. Lots of cargo items like drums, wooden pallets & gas cylinders etc.
Category:3D
Real MTB Downhill 3D
Real MTB Downhill 3D game is an adventurous simulation on different mountain roads. Try to complete 5 different roads in the game before time runs out! You have to ride the bike in different weather conditions and difficult terrains! ou can change the color of the bike with the rewards you win. Also new riding clothes will be waiting for you.
Category:Racing
Crash Landing 3D
Crash Landing 3D is a real simulation game to restore the takeoff and landing process of the aircraft. It uses the original aircraft model. The place you can fly is very wide. As long as the opportunity comes out, you can master and test your driving skill. See how many points you can get in this game Crash Landing 3D!
Category:3D
Hill Dash Car
Here is more like a car stunt arcade instead of a car driving simulation game with 3D game art animation. It is managed for you to keep your car balanced on the platform track. How many scores you could get at each level?
Category:Arcade
Lion King Simulator: Wildlife Animal Hunting
The stunning RPG Lion to explore the wild jungle as a powerful Lion. Angry Lion runs in the jungle for its prey to hunt down and eat them. Enjoy the thrill of being a real Lion to show off your stalking, hunting and survival skills in ultimate Lion King Simulator 3d simulation game.
Category:Girls
Real Bike Racing
Here is a pure motorcycle racing simulation game with 3D realistic game engine. You have a chance to experience hard-core racing by means of making a new speed lap record at each track. Don't forget to customize your character and unlock more powerful bikes!
Category:Racing
Dr. Parking 4
Dr. Parking 4 is back in the sequel to the biggest mobile parking simulation game of all time!
Dr. Parking 4 starts a new era of parking simulation gameplay with super stunning graphics, challenging multi-stage levels
Category:Adventure
Chained Bike Racing 3D
Get ready to experience the thrilling stunts with chained bike racing game adventure. Be the racing rival in this extreme motorbike simulation gameplay.The strategy of the game is simple, you have to manage the speed of the bike to protect yourself from a huge hit with other obstacles, play all the tasks and get yourself experienced with deadly racing challenge. You can perform the ultimate 3d bike drifts with your paired bike till you reach the destination. This motorbikes driving game is very addictive & compatible with all ages
Category:Adventure
Bus Parking Adventure 2020
Bus Parking Adventure 2020 is a game for all those who are crazy for bus driving simulation games. Start the unsafe hill driving adventure in this extreme Bus game and show your particular driving and parking skills by transferring tourists to their destination by passing through beautiful mountains and rocks. There are no domestic driving instructions, so drive as fast as you can but be vigilant about the safety and security of the travelers.
Category:Adventure
Coach Bus Simulator
Coach Bus Simulator is the first coach driving game that will teach you to drive a real coach across different scenarios! Take people from a city to another, show them amazing places and landscapes. Open world map, incredible vehicles, wonderful interiors will make you feel a realistic coach bus driving experience! It's time to get on board and drive through Europe! Enter the simulation world of bus driving! Get Coach Bus Simulator now!
Category:Adventure
Snow Driving Car Racer Track Simulator
Take a Top Drive on the snow ice track in this Super-Fast City Racing Game . Snow Car City Racing game is the drift racing simulation game with real physics. Enjoy your real drift car race with your wonderful fast car driving. This is platform for you to prove yourself while racing car drifting on snow track.Keep your crazy city driving car drifting fever high while furious car street racing. Drift Racing Car driving on ice race track is not less than an adventure. This advance city car drifting game with best animation and physics is an amazing thrilling game. Snow tracks are waiting for your extreme city car racing snow drive.
Category:Adventure
City Passenger Coach Bus Simulator Bus Driving 3D
Pick & drop passengers who are in need of transport to reach their destinations in allotted time period. Pick up from bus station and take them in safe and sound manner to set stop of transporter game. Enter in the depths of racing games and be public transporter by enjoying third person action adventures in free and frank manner. Come out of parking simulators to follow realistic traffic rules where adventure awaits for you patiently to challenge your intellect with these simulation games. Have real adventures of action-adventure games to learn to strategize & conquer the new world of tourist transportation by having fun with light size games. During your journey in offline games, a real and new strategy & simulation is in front of you with multiple camera views of bus game 2020 where a wonderful collection of buses adds more beauty in your new adventure & reg.
Category:Adventure
City School Bus Driving
City School Bus Driving would take you in the imagination of your school life because this game is a real simulation of actual offroad school bus driving adventure. This is the time to show your professional offroad school bus driving skills to your friends and tell them you are always on time for your high school. Be the best driver of high school bus games by showing your punctuality and highway driving skills.
Category:Adventure
Desert City Stunt
Desert City Stunt game is a simulation where you can experience driving in the desert city. Try to complete 6 different levels in the game before time runs out! Each level unlocks a new car and make you more powerful for upcoming levels! Use armored vehicles to cross obstacles. You can also just perform a few cool stunts without being pressed for time in the Free Driving mode.
Category:Racing
Subway Bullet Train Simulator
Feel & live through the excitement of riding on a real train drive simulator only in Subway Bullet Train Simulator. Subway Bullet Train Simulator is a very well-constructed train racing game that puts driver in the front seat of the most popular 3D commercial trains around. With Train Simulator it's time to fulfill your dreams as you become the pro train operator and engine driver. This city metro train simulator will test your ultimate pro driving skills. Controlling long vehicle on sharp turns is not an easy task. Become the best metro train driver that the city has known. Test your skills as a US locomotive engineer a.k.a train driver of a city bullet train- railway tycoon. Drive through the underground tunnels of cities as train driver. Control the speed of 3D railroad cars on metro railway train fury track & be careful to slow down while making sharp turns in the best mobile sim to become the best metro train driver. Master the controls and indicators in their cabin. Chase the adrenaline rush as you whizz through at incredible train speeds. Once you are in the game, the train express is all yours to control. Stop the train before you enter the danger zone! Change the camera view as per your comfort; pick up all the passengers to drop at their respective destinations. This mega subway train simulator is sure to drive you crazy & fill you with the ultimate thrill of moto train driving & railway ride through the subway! Enter this realistic simulation to experience the ultimate city subway train sim madness on your fingertips!
Category:Adventure
Car Crusher Master
Here is a car-crushing simulation game with three-dimensional game art animation. It is managed for you to crush all the cars at the operation at each level. You could unlock more vehicles with the rewards you acquired. Glad you will have a good time!
Category:Arcade
Drifty Master
Here is a roadster racing car driving simulation game with three-dimensional game art animation for you guys who is good at driving. You have a chance to challenge different tracks and difficulties at all the 200 levels. Both upgrading the current car and unlocking new cars are a useful method for you to get a better driving experiment.
Category:Racing
Motorbike Beach Fighter 3D
Welcome to Motocross Beach Jumping 3D - awesome motorbike simulator game :)
Imagine yourself driving your motocross bike on the tropical beach on the island.
Get on your motorbike, ride fast and perform amazing stunts on the big ramps.
Earn points by jumping off the stunt ramps and beat your highscore before time runs out!
If you like simulation games and motocross, then you will love Motocross Beach Jumping 3D.
Category:Adventure
Water surfing Car Game
Have you ever been in search of some real change in the world of car racing games, if your answer is in yes, then, this new car stunt simulation of water surfing car stunts offers you updated tangs of car driving games 2019. Join this new app to have your desired competition of floating water car games and got through all levels of this new application of water surfing car games 2019 with decent ease. this ever changing world of water surfing car stunts expand your simple visions of water surfing car games to make you master and update your skills of car surfer games.
Category:Adventure
Car Simulation Game
Car Simulation Game is a 3d game with unique gameplay and two different maps to choose from. Enjoy your ride on a pleasant sunny day and choose from 9 different cars. Avoid accidents because you'll lose your energy, and you'll have to start from the beginning. Ride slow and challenge your skills to drive long enough without colliding with the upcoming traffic. Car Simulation Game has a unique feature, Off-Road Map!!! Take your cars for off-roading and test your off-roading safari skills. You can drive and explore what's hidden inside the city. Drive Fast & avoid falling in the water, or you'll lose your energy.
Category:Adventure
City Coach Bus Game
City Coach Bus Simulator 2020 - PvP Free Bus Games is an interesting, exciting, and addictive tourist transportation bus driving game that will offer you the chance to become a real bus driver! City and highway bus simulator provides realistic maps, incredible vehicles, and high-quality graphics of real bus simulator that will make you feel like driving a real bus!
Get ready to be a public transporter bus driver many passengers will be waiting for you at bus stations and you have to carry them to their destinations in public transport bus simulator. City Coach Bus Simulator 2020 - PvP Free Bus Games is a free bus simulation so enjoy the amazing attractive environment. Heavy coach bus simulator has challenging missions, so improve your driving skills to make sure to get your passengers on time.
Category:Adventure
Police Car Stunt Simulation 3D
Incredible police car stunt simulation 3d brought out for you by Best Free Games. Perform jumps and stunts on different 3D tracks and obstacles. Have as much fun as you can with multiple police cars. Hurry up before the fuel runs out. Hit buildings and other things on the road. Break glass and be the part of incredible city destruction. You are a cop who is no longer bound by any rule and your duty now is to break and wreck stuff in city. Craziness might seem a little word after you grab the driving seat.

This police simulator would not only let you drive the real looking police cars but also roam around the city crashing into 3D buildings, destroying things and perform stunts. We made sure its the best of all police car fast paced simulation games and you will like each and everything in it.
Category:Adventure
Moba Simulator
Moba Simulator is a fun simulation game of moba strategy gameplay. If you are a fun of LoL or Dota, this game is for you! Choose your hero and play against an incredible AI controlled enemy. Level up your skills in this amazing game!
Category:Action
Farm House Farming Games for Kids
Farm House is the best village farming and town-building game. The farmhouse is a classic simulation game, as a farmer, your role is to manage the farm, feed the animals, produce and build the city.

Become a farmer, let's do all the farming-related work and help build the city, Take care of your farm, feed your beloved pet, increase agricultural production using modern technology and trade your products with the help of a machine, buy land and develop your farm village.
Category:Farming
Truck Driver Cargo Game
Now we present you with the best Pak Truck Driver 2 cargo simulation game for experiencing and testing your truck driver skills. Different transport trucks are provided in this cargo truck driver game with the thrilling and relaxing ambiance environment and Pak cultural background music for daily driver to enjoy while his/her transporting cargo duty
Category:Racing
Collision Pilot
Are you ready to not collide?.
If you are a pilot with different qualities, agile, tenacious, hard, fast and with nerves of steel ... this is your game. Reacts quickly to potential contingencies that will arise on the screen. Go through 6 levels (Pilot mode and get gold, silver or bronze medal) filled with ... survives!.
COLLISION: Pilot is an arcade game simulation. Tower defense strategy.
Category:Action
Supra Drift & Stunt
Experience amazing car simulation with your favourite drift car - 'Supra'.
Roam around gorgeous night city inspired by tokyo and make the highest score possible.
Category:Racing
Racecar Steeplechase Master
Here is a car avoiding simulation game with 3D cartoon game art animation. You are required to drive your race car to the final line in the first position. If you crash on the obstacles, your car will be ruined and cause failure. Keep calm and drive flexibly!
Category:Arcade
School Bus Simulation Master
Here is a school bus parking simulation game with 3D game art animation. You have a chance to send the school bus to the school on the street. Keep calm and have a good time!
Category:3D
Sky Track Racing Master
Here is recommended as both a car driving and a stunt simulation game that is made of 3D sky platform game frames. You are able to drive a Jeep car and drive to the final area at each level. Glad you will entertain with all the levels and have fun!
Category:Racing
The Highest Reviewed Games From Last Year
Not sure if you knew this, but TechRaptor does reviews. In fact, in 2019, we did a little over 300 of them. That's a lot!
But what if you just want to know the games we scored the highest? The games we gave a 9 or higher to? Well good news, this is the post for you. Contained here is every game we gave a 9 or higher to. So come take a trip down memory lane and see which games we loved playing in 2019.
Cook, Serve, Delicious! 2!!
By Samuel Guglielmo
Score: 9/10
Summary:  Cook, Serve, Delicious! 2!! offers up a wok full of cooking fun. Once you get the controls down you'll be remembering lamb sauce with the best of them.
Kingdom Hearts II
BY Samuel Guglielmo
Score: 9/10
Summary: Having the most absolutely fantastic combat, design, boss fights, worlds, and soundtrack of the series keeps Kingdom Hearts II's slightly convoluted plot from ruining it.
Slay the Spire
By Richard Costa
Score: 9.5/10
Summary: Slay the Spire is a vertiginously challenging and infinitely replayable roguelike deckbuilder set in a highly original dark fantasy universe.
Wargroove
By Austin Suther
Score: 9/10
Summary: Wargroove is the turn-based tactics game you've been waiting for. It looks wonderful and sounds amazing, but it also plays so well. The strategy layer is deep but simple to learn. With several different modes in single-player and multiplayer, there is something for both hardcore and newcomers of the genre.
Resident Evil 2
By Dan Hodges
Score: 9/10
Summary: Resident Evil 2 is a triumphant celebration of the original that scares to the core and sets a new standard for remaking old games.
Kingdom Hearts III
By Samuel Guglielmo
Score: 9/10
Summary: Kingdom Hearts III plays up to the series' strengths, leaving one hell of a closer for fans.
Metro Exodus
By Robert N. Adams
Score: 9.5/10
Summary: Metro Exodus builds on the gameplay of the previous titles and expands it into a much broader world, adding new mechanics and expanding the narrative without padding things too much.
When the Darkness Comes
By Samuel Guglielmo
Score: 9/10
Summary: When the Darkness Comes is a surprisingly smart horror game that manages to blend in introspective narrative elements seamlessly.
Devotion
By Samantha Ooi
Score: 9.5/10
Summary: Devotion is a story about a deeply personal tragedy made both more horrific and familiar with its carefully recreated '80s setting of a Taiwanese household that successfully draws on the feelings of nostalgia of its target audience.
The Occupation
By Richard Costa
Score: 9.5/10
Summary: The Occupation is a taut investigative simulation and stealth thriller. It's infused with a realistic and multidimensional approach to mechanics, systems, and level design. This is a must-play for fans of Deus Ex and Dishonored.
Baba is You
By Brian Renadette
Score: 9/10
Summary: Baba is You offers a charming and unique puzzling experience that's certain to challenge newcomers and fans of puzzle games alike.
Devil May Cry 5
By Samuel Guglielmo
Score: 9/10
Summary: Devil May Cry 5's few minor flaws are blasted away by one of the best combat systems this side of gaming. Each fight is a treat, each boss is a challenge, and I loved every second of it.
Pikuniku
By Trevor Whalen
Score: 9.5/10
Summary: Pikuniku is a short-and-sweet experience that's fun, simple, engaging, and smooth. I can recommend it to just about anyone.
Islanders
By Samuel Guglielmo
Score: 9/10
Summary: Islanders is a deceptively simple puzzle game where you build little cities to score points. More importantly, it's the absolutely perfect game for making beautiful picturesque villages you can fall asleep and dream about.
Sekiro: Shadows Die Twice
By Joe Allen
Score: 9.5/10
Summary: With pin-sharp combat, peerless world-building, and masterful movement mechanics, Sekiro: Shadows Die Twice breathes brutal and savage new life into action gaming.
Pathway
By Austin Suther
Score: 9/10
Summary: Pathway throws in a lot of different gameplay elements, but it does everything well. The strategic combat is simple and fluid, and doesn't outstay its welcome. The vignette-like adventures are palatable and entertaining. And perhaps best of all, it's one of the best looking pixelized games in recent memory.
One Finger Death Punch 2
By Samuel Guglielmo
Score: 9.5/10
Summary: One Finger Death Punch 2 manages to take a simplistic gameplay system and turn it into one of the most bizarrely addictive score chasers I've ever played.
Katana Zero
By Samuel Guglielmo
Score: 9/10
Summary: Katana Zero's gameplay is genuinely fantastic. It's the perfect choice for someone looking for the next frantic and challenging indie darling.
SteamWorld Quest: Hand of Gilgamech
By Dan Hodges
Score: 9/10
Summary: SteamWorld Quest may be Image & Form's finest game yet, presenting a charming tale and a nuanced combat system wrapped up in a wonderfully cohesive style.
Gwent: The Witcher Card Game
By Richard Costa
Score: 9/10
Summary: Months after the final release, Gwent: The Witcher Card Game is still going strong. The minigame-turned-esport continually goes through iterations and patches, shedding skins and morphing into a real beast of a card game. It has a wistful past, a solid present, and a bright future.
Figment
By Kyle Johnson
Score: 9/10
Summary: Boasting surprising depth and an engaging world, Figment is proof that something that looks geared towards a younger audience can be enjoyed by everyone.
Void Bastards
By Austin Suther
Score: 9.5/10
Summary: Void Bastards is a work of art, not only in its visuals but also in gameplay. The progression is strong and the gameplay is a blast. Exploring each derelict ship was a treat, and I can't wait to dive back into the Sargasso Nebula for more fun.
Vambrace: Cold Soul
By Kyle Johnson
Score: 9/10
Summary: Packing some serious challenge, Vambrace: Cold Soul grips you with atmosphere and gorgeous visuals, even as the combat isn't as deep as it could be.
Outer Wilds
By Richard Costa
Score: 9/10
Summary: Outer Wilds is a triumphant first-person exploration adventure with innovative (quantum) physics puzzles. More than that, it's a microcosm in itself that pleads to be explored and untangled in its minutiae.
Cadence of Hyrule: Crypt of the NecroDancer
By Austin Suther
Score: 9/10
Summary: Cadence of Hyrule is a strange spin-off between The Legend of Zelda and Crypt of the Necrodancer, but it works so well as a mashup. It's a bit too short and the replay value isn't substantial, but the remixed songs and exhilarating gameplay are too good to pass up.
Amid Evil
By Trevor Whalen
Score: 9.5/10
Summary: Amid Evil is a superb first-person shooter crafted in the classic style, and a more than worthy spiritual successor to Heretic. But it's more than either of those things: it is its own masterpiece, an instant classic for all times.
Nowhere Prophet
By Richard Costa
Score: 9.5/10
Summary: Nowhere Prophet is a unique and thoughtful single-player deckbuilding card game set in a fascinating Indofuturistic world. It features compelling convoy management with hints of The Oregon Trail, and a highly innovative 'living card' mechanic.
Fire Emblem: Three Houses
By Austin Suther
Score: 9.5/10
Summary: Fire Emblem: Three Houses excels in almost every aspect. The combat feels fresh and extremely fun. Meanwhile, the story will keep you engaged all the way to the end of its duration. It's just so close to total perfection, were it not for the lacking difficulty and the average performance on the Switch.
Ion Fury
By Trevor Whalen
Score: 9/10
Summary: Ion Fury is a high-energy, action-packed retro ride with great gameplay, level design, visuals and audio. It's a reminder that great old-school design is forever.
Control
By Samuel Guglielmo
Score: 9/10
Summary: Control combines a fantastically weird setting with fast-paced combat, awesome exploration, and impressively destructible environments. It's an absolute gem of a game. Just make sure you get it on PC or an upgraded console.
Children of Morta
By Robert N. Adams
Score: 9/10
Summary: Children of Morta serves as a fine ARPG for newbies and veterans alike. A beautiful world brought alive by beautiful pixel art, catchy music, and incredibly compelling gameplay that holds the whole package together.
Gears 5
By Samuel Guglielmo
Score: 9/10
Summary: Gears 5's campaign is the best the series has seen, and Escape mode is a brilliant new addition. It's fun to play, beautiful to look at, and full of some of the best characters the series has ever seen.
Kind Words (lo fi chill beats to write to)
By Samuel Guglielmo
Score: 9/10
Summary: Kind Words (lo fi chill beats to write to) has the one major goal of making the world less lonely, and it manages that exceedingly well.
Borderlands 3
By Anson Chan
Score: 9/10
Summary: Borderlands 3 improves upon the Borderlands formula in every way possible, showing what a looter shooter is capable of when the basic requirements like a coherent story and cool loot are not just fulfilled, but exceeded
Monster Hunter World: Iceborne
By Max Moller
Score: 9.5/10
Summary: Iceborne is as good as expansions get. It presents welcome tweaks to the original formula and monsters that will challenge even the toughest of hunters. If only more of the campaign explored this.
The Legend of Zelda: Link's Awakening
By Andrew Stretch
Score: 9/10
Summary: Link's Awakening takes everything excellent about the original release and adds a fantastic shine to it. This already might have been one of the best Zelda titles to date, and it's only improved here.
The Outer Worlds
By Robert Scarpinito
Score: 9.5/10
Summary: Obsidian created a universe that's easy to get lost in. The Outer Worlds oozes personality and charm, and the robust character creator encourages multiple playthroughs just to see how different archetypes affect the gameplay.
Disco Elysium
By Robert Grosso
Score: 9/10
Summary: An intense role-playing odyssey, despite some overstuffed writing, Disco Elysium is an experience that has to be played to be believed.
Arise: A Simple Story
By Jeffrey Lerman
Score: 9.5/10
Summary: Arise: A Simple Story tells a charming narrative with a beautiful atmosphere in both its design and soundtrack. Controlling the progression of time forward and backward is frequently used in unique ways to keep gameplay delightful.
Spirit of the North
By Courtney Ehrenhofler
Score: 9/10
Summary: Spirit of the North has much to offer, even though some of the finer points get lost in between the cracks, it's a journey well worth taking.
Sayonara Wild Hearts
By Nick Mallet
Score: 9.5/10
Summary: Sayonara Wild Hearts is easily Apple Arcade's first "killer app" and a must-play if you're a subscriber, interested in music games, or just want to try something new. The synergy between the visuals, gameplay, and music raises the bar for the genre.
Are there any games you thought deserved a 9 or higher? Shocked to see something here? Anything you didn't want here? Let us know in the comments below!
Movies Like Ready Player One That You Need To See ASAP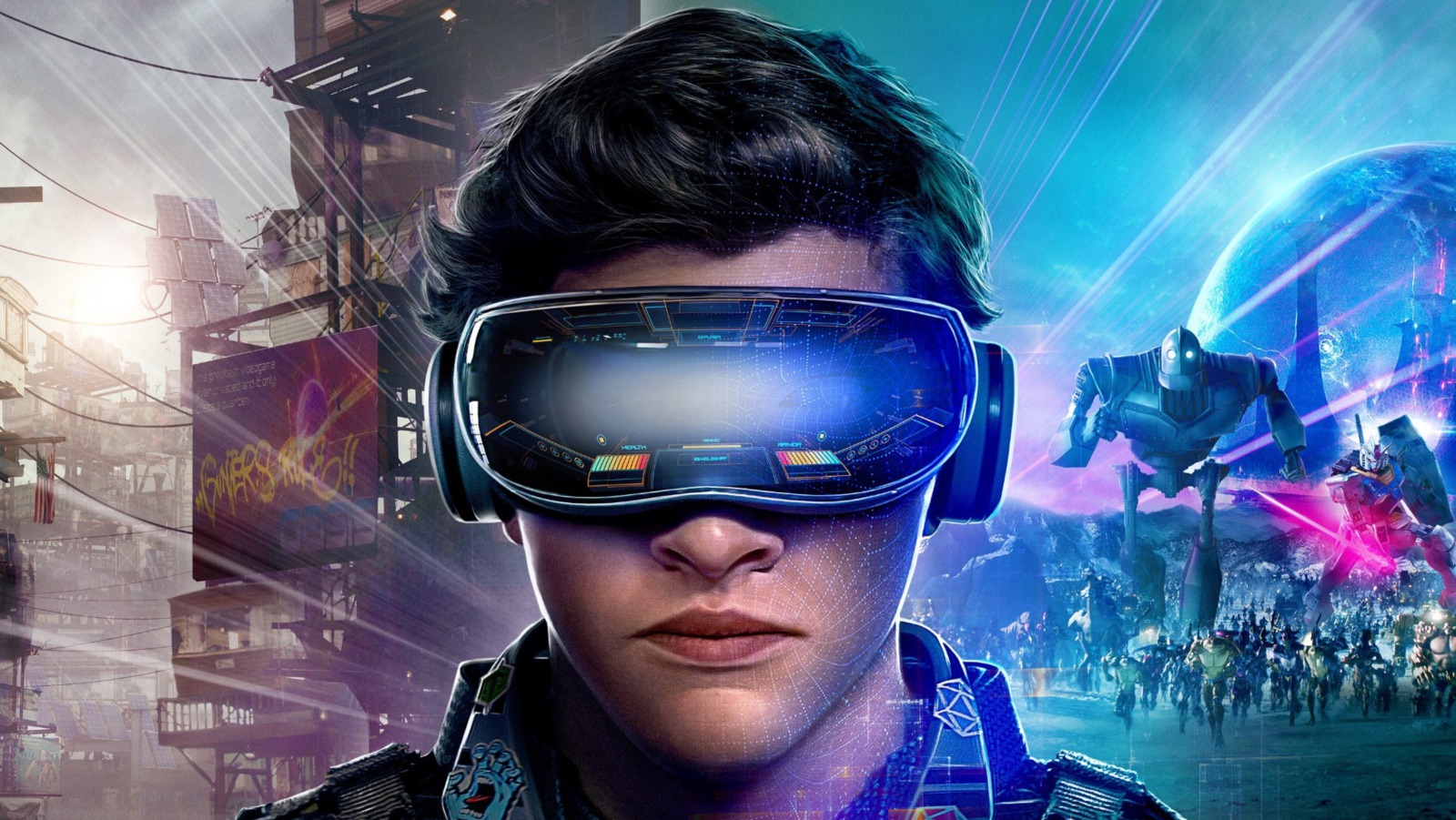 Like Ready Player One, Ender's Game is based on a best-selling book, but the novel took much longer to get to the big screen. Although sci-fi writer Orson Scott Card wrote the original short story in 1977 (which was expanded into a novel in 1985), it wasn't until 2013 that it got the big budget movie treatment in a film directed by Gavin Hood and featuring Harrison Ford.
The book deals with such timeless themes and contemporary ideas that it's easy for new generations to get immersed in the story. In a war-torn future, humankind has recruited gifted children to command their military fleets against an alien race called the Formics. Among these recruits, Andrew "Ender" Wiggin (Asa Butterfield) is one of the most gifted, thanks to his ability to empathize with his opponents and uncover their weaknesses. Unfortunately, Ender soon learns the video game-style simulations he's running have some very real consequences against an enemy that may not be so malevolent.
Much like The Last Starfighter and Ready Player One, Ender's Game offers a world where the often-trivialized skills of gamers gain massive significance. Unlike these other films, however, Hood's movie takes a darker look at video game culture and explores how viewing war as a game helps dehumanize your opponent.
Babylon 5 legend of the rangers Review and Opinion
Babylon 5 - The Legend Of The Rangers: To Live And Die In Starlight (2002)
Director: Michael Vejar

review by Cristopher Hennessey-DeRose

When Babylon 5 came to its end during its 5th year, it left behind a more-than-imposing shadow. Not only does it stand as one of the best-written and plotted SF programmes to date, but it casts the same shadow over its spin-offs and made-for-TV-movies. Crusade suffered from too many problems (many before the series even aired) to list here. The TV movies were hit-or-miss. In The Beginning and Thirdspace hit dead-on, while others, like River Of Souls missed. Sadly, The Legend Of The Rangers is another miss.
   In 2264, Rangers from different planets band together to act as escort for a group of diplomats on their way to a little-known planet for a classified political mission. Their main vessel is destroyed, but the Rangers are able to rescue them and bring them aboard the escort ship. This is where the movie begins to derail. Among the diplomats we see many of the same alien races we saw in Babylon 5. But there's one that's very different to the point of looking patently ridiculous. Now we know someone is going to do something terribly wrong, and chances are that pasty-looking guy with the coaxial cables sticking out of his face will probably be responsible for it. Dramatic but predictable events follow.
   I hate to be as hit-and-run about this as I'm being, so I'll try for hit-and-stand around-for-awhile. The sets look, in a word, cheap. So do the aliens. On Babylon 5, you sometimes had to just accept such shortcomings because of the obviously limited budget, and make allowances for the usually bang-up job the crew did. Here, it just looks like everyone had a hangover and just didn't give a damn. Joe Straczynski can write damn well, as he showed on B5 - dialogue in particular. But in this latest offering, actors better suited for soap operas are hamstrung with lines like "We live for the one, we die for the one. But we don't die stupidly."
   Sigh.
   Thank god for Andreas Katsulas, reprising his role as G'Kar. Trouble is, he doesn't nearly get enough screen time, and seems well out of place among other performers who seem utterly at sea with the material. Things that make this more like a forgettable Star Trek episode (take your pick from which generation) are the something really dramatic is happening here attitude in everything from the acting to the editing and music. The aforementioned alien from the planet Coaxial is introduced in what is supposed to be a subtle jumble of bodies, but he just looks so out of place that it just doesn't work. The ship is the proverbial bucket of bolts no one else wants (it doesn't help that it's haunted), and the head of fire control has a short fuse. This last kinda bugged me, the mistress of laser fire floats in a simulation of space and fires using punches and kicks. An interesting weapons system, to be sure, but there was the point where she was spinning and kicking and yelling in a last-ditch dramatic attempt to escape and it was so melodramatic that it played more for laughs than the high drama.
   In short, Straczynski has done better, can do better, and for God's sake, should do better than this.
Comprar Babylon 5 legend of the rangers Review and Opinion
S1mone Review and Opinion
S1mØne (2002)
Director: Andrew Niccol

review by Rob Marshall

When Eddie Murphy co-starred with Robert De Niro in Showtime, everyone was asking 'can De Niro do comedy?' On the evidence of this tragic farce (but with a happy ending), Al Pacino - the only comparable superstar of De Niro's stature - certainly can, even if he still wears his familiar hangdog expression most of the time.
   Failed Hollywood director Viktor Taransky (Pacino) inherits a computer program called 'simulation one' which enables him to insert virtual performer 'Simone' into his latest production when the volatile leading lady storms off the set and out of the studio. The film is an unexpected critical success when finally released with the beautiful yet elusive new starlet and, as the media publicity machine shifts into overdrive, Taransky's career benefits from the reflected glamour. However, he soon becomes embroiled in evermore-complicated schemes to exploit Simone's celebrity without anyone finding out that she doesn't exist...
   Andrew Niccol, maker of the overrated Gattaca (1997), constructs this entertaining yet unimaginative borderline-SF like a series of shadow puppet shows. Here, a filmmaker's directing is equated with a magician's misdirection, and there are humorous asides with obsessed fans and nosy reporters. Instead of an exploration of the potentially fascinating concerns of public persona versus private life, and the impact of stardom on personality, we get a stadium concert without a real singer and endless airbrushed magazine covers, as proof that audiences just want fabulous images, not human truth.
   S1mØne is a leisurely paced popcorn movie lacking sufficient wry social commentary on the impact of today's CG characters, particularly those styled after Japanese animation idols, designed to appeal to youth culture. It delivers nothing more than a few chuckles and, in spite of Pacino's best efforts as the ambitious Taransky, it fails to be as delirious as it might have been with Bill Murray or Steve Martin in the lead.
Comprar S1mone Review and Opinion
Capricorn one Review and Opinion
Capricorn One (1978)
Director: Pater Hyams

review by Andrew Darlington

People love conspiracy theories. They love the secret, suppressed knowledge that only they are in on. It provides a reassuring sense of control, of smug superiority over those not privy to the 'truth'. 9/11. The real motivations behind the Iraq invasion, Al-Fayed and Diana, the long-running Kennedy assassination, the persistent cover-up about 'X-filed' UFO contacts... and the 'fake' Moon landing. Perhaps Capricorn One is the point at which that one begins? Or perhaps writer-director Peter Hyams was feeding off suspicions already circulating? There's a sequence in Diamonds Are Forever where James Bond stumbles upon a replica lunar surface, was that for simulation purposes... or was it something altogether more conspiratorial? Capricorn One takes those real-life paranoid theories and weaves them into an exquisitely hokum thriller.

It begins precisely at 6:03 am on the 4th January. Although the year is not specified, it's obviously a point soon after the cessation of the Apollo programme, but before the space shuttles, as it captures something of the sense of excitement of the pre-shuttle rocket-launches. The three Mars astronauts ascend the elevator to the rocket nose cone, as they announce, "Now, gentlemen, let's go to Mars!" It's only at "T-minus 50 seconds" that they're hustled out of the ship, with a terse "please follow me, now, this is an emergency." The confused trio are escorted into a helicopter, then a plane, as the launch continues without them. Meanwhile, Congressman Hollis Peaker redirects the straying attention of 'sanctimonious' Vice President Price away from the girl's cute bottom towards "that big white thing over there, you can't miss it." As separation and second-stage ignition is happening the three astronauts are being escorted into a remote Bond-style bunker hidden in an abandoned World War II desert airbase, where the true situation is explained to them.

Dr James Kelloway (Hal Holbrook) is the NASA mission controller who has to explain to Colonel Charles 'Bru' Brubaker (James Brolin), Lieutenant Colonel Peter Willis (Sam Waterston), and Commander John Walker (O.J. Simpson) what is actually going on. He plays on their camaraderie, the days when he and 'Bru' were "Captain Terrific and The Mad Doctor," feeding in references to the pride and excitement of the early space race, "I remember when Glenn made his first orbit in Mercury, they put up television sets in Grand Central Station, and tens of thousands of people missed their trains to watch," and Armstrong's first step onto the Moon (they, apparently, were genuine!). Days of hope and limitless ambition...

Then the public began to lose interest in the space programme, TV ratings fell, by the time of Apollo 17 viewers were phoning in to bitch about mission coverage interfering with re-runs of I Love Lucy. There were budget-cuts. Until now, when a 'life-support system' out-sourcing cock-up threatens the safety of the mission... and future-funding is at stake from an implacably hawkish White House intent on cuts. There was, he explains, no other way. NASA was forced into subterfuge. Standing on the fake Martian landscape Bru asks, "what if I say no?" Kelloway shrugs, "I don't know. Don't say no." But there are veiled threats to the safety of their families if they don't play along. By 16th March, a control-room wonk, who's not in on the secret, detects telemetry inconsistencies, but he's ignored, and by 14th May the landing module is seen 'descending' onto Mars. "I take this step, on the journey of peace, for all mankind," as the US President mouths aspirational platitudes about how this mission shows just "how high... our small energetic species... can reach," there's a slow camera pull-back to reveal the battery of lights and the ceiling-grid of the studio soundstage they're really standing in. There's dummy red planet footage and reports of porous rock on the dust-strewn surface, which sets up eerie resonance with real-life footage from the Phoenix mission, the Viking and Mars 'Spirit' and 'Opportunity' rovers.

It's around this point the focus shifts. By now the ignored wonk has confided his suspicions to investigative reporter Robert 'Scoop' Caulfield (played by Elliot Gould) over a snooker-table, and the more he follows-up the story the more he becomes convinced that "something's wrong, and I don't know what it is." In a skilful factoid interweaving he throws in movie and news references to delineate the tenuous boundaries of fact and urban myth, the still-contentious Patty Hearst kidnapping, the Watergate cover-up, he even complains that the identical 'Holiday Inn' network consists of mocked-up fake versions of each other in alternate locations. And when 'Bru' appears to almost breakdown on a 'live' tele-relay home (dated 22nd July - no planetary time-lapse?), and codes a message to his wife, Caulfield suspects his reference to their holiday in "Flat Rock, Arizona" is less than mis-speak, and things get more serious.

The control-room wonk has disappeared, there's a Speed-style attempt on Caulfield's life, and he's arrested on a bogus cocaine charge and fired from his job. Meanwhile, the luckless astronauts joke that although they're "millions of miles from Earth, you can still send out for pizza," but things start getting nastier. On their supposed return to Earth (19th September) the heat shield shows red, it malfunctions and the ship burns up. "We... are dead," Bru announces watching on-screen. "Shit," responds Willis, "I was such a terrific guy." Was this the intended dénouement all along? That no loose ends should remain to provide future embarrassing revelations? Whatever, the three escape into the Mars-like desert beyond where they are hunted down by sinister FBI agents intent on maintaining the fiction.

According to genre film critic John Brosnan the "potentially provocative theme peters out disappointingly," as it degenerates "into a series of chase sequences across the desert" (The Encyclopaedia Of Science Fiction). Others could argue that the 'provocative theme' has already been established, and all that remains is to satisfactorily tie off the loose ends. Walker is picked up by helicopters he hallucinates to be birds. Willis is picked up after scaling a cliff-face. Presumably, they are killed. Only Brubaker survives by eating raw rattlesnake, and is rescued by Caulfield in league with an over-the-top Telly Savalas performance as a crop-dusting pilot-for-hire. The movie closes with the astronauts' families and 'widows' attending their memorial service to hear tributes to "these three remarkable men who have given their lives..." when a very-much-alive Brubaker and Caulfield arrive to interrupt the solemnity of the occasion...

People love conspiracy theories. But who is the less deceived, who the more gullible - those who accept that flawed government departments tend to employ spin, dodgy dossiers and misdirection to compensate for their administrative inadequacies, or those who - despite overwhelming evidence to suggest that human inefficiency and a tendency to cock-up renders them incapable of it, that every aspect of world history is controlled by shadowy covert organisations with their own creepy agendas? The generally assumed intimate conflation between space travel and science fiction means that this movie is usually treated as SF. Which it isn't. The space-shot featured is technically feasible, and doesn't actually happen anyway. So it's more of a paranoid thriller, convincingly playing on conspiracy suspicions, while drawing on the reality of a cash-strapped NASA, and near-predicting the circumstances of the shuttle disaster. It accurately charts the decline from optimistic idealism into a more venally cynical era ("there's nothing more to believe in" protests Kelloway). The DVD edition arrived at a time when the Apollo 13 movie is routinely dismissed as 'sci-fi' by viewing audiences when the scenario it portrays is not only science-fact, but a near historical costume drama. And it enters the 'Da Vinci' coded terrain and smug superiority of those privy to 'true' histories. Is it anything more than that? Hopefully not...

Comprar Capricorn one Review and Opinion
Brasyl by ian mcdonald Review and Opinion
Brasyl
Ian McDonald
Gollancz paperback £7.99

review by Jonathan McCalmont

There is a scene in Alastair Reynolds' debut novel Revelation Space (2000), where a character has to pay a visit to some aliens in order to have his mind reconfigured to work like an alien's. In return for this piece of temporary re-wiring, the aliens demand a gift of something with great information density. I think that any information-hungry alien would be overjoyed to receive a gift-wrapped copy of Ian McDonald's Brasyl, as this book is not only incandescent, it is brilliant in a number of different ways and for a number of different reasons. Recently adorned with the 2008 best novel award by the British Science Fiction Association, and short-listed for this year's Hugo, Brasyl is not only a worthy successor to 2004's River Of Gods, I'd say it's actually a better book.

The book is split into three narratives, each set in a different period in Brazil's history. The first features Marcelina Hoffman from Rio in 2006, a trashy reality TV producer and capoeirista who attempts to track down a nationally reviled goalkeeper and put him on trial. The second stars Edson Jesus Oliveira de Freitas who lives in Sao Paulo in 2032, he is an enterprising businessman and drag queen who falls in love with a manga-chic quantum computer hacker called Fia. The third section takes place mostly in the rainforest in 1732, and stars Luis Quinn, an Irish Jesuit and former duellist with expertise in languages and mathematics, who becomes a messiah for a group of Amazonian tribes. The lives of all three of these characters are disrupted when they rub up against a secret war being fought across universes by two factions, one of which wants to keep the meta-verse a secret, and another group that wants to disseminate the information and act upon it.

Before I delve into what this book is about and what ideas it touches upon, I will touch upon why I think this book works so well. Simply put, Brasyl is a beautifully told story. Multiple viewpoints and timelines can result in books that forsake some timelines in favour of others, resulting in you being stranded for hundreds of pages in one thread before the book finally rotates back to characters and situations that actually interested you. However, Brasyl's approach to this question is a far more disciplined one. Each thread is dealt with in turn, all the sections are roughly of equal length and every section ends with enough of a reveal, cliffhanger or dramatic moment to make you hunger for the next cycle, but not to the point where your interest in one thread eclipses the beauty of any of the others. On a purely technical level, I think Brasyl is the most flawless multi-threaded book I have ever read.

Part of this technical triumph is down to how beautifully drawn McDonald's characters are. All of them are as compelling and complex as they are sympathetic. In particular, Marcelina Hoffman is a fantastic creation as, despite being manipulative, dishonest, superficial, careerist and vindictive, Marcelina still comes across as a sympathetic character. This is down to the fact that McDonald not only understands Marcelina's mindset perfectly, he also understands the culture of reality TV well enough to present it on its own terms and to present its positives. In fact, in Marcelina, McDonald can be said to have achieved the impossible in making someone who works in reality TV seem likeable despite being a smug shallow twat. This pitch-perfect characterisation also extends to the bisexual drag queen entrepreneur and the Jesuit swordsman. It would have been so easy for either of those characters to become grotesque parodies, and in the hands of a lesser writer they almost certainly would have but Edson and Luis come across as believable, sympathetic and perfectly adapted to their respective worlds.

Speaking of their worlds, Brasyl resembles River Of Gods insofar as it continues the trend for shifting the setting for cyberpunk away from a post-apocalyptic America and towards an emerging developing world. This trend is also echoed in Jon Courtenay Grimwood's Arabesque novels, though Grimwood cheats slightly by setting his books in a counter-factual Maghreb that is part of an Ottoman empire that never collapsed. As with River Of Gods, Brasyl is fantastically researched (Brasyl comes not only with a bibliography but also a suggested soundtrack, prompting SF author and critic Adam Roberts to suggest the 2032 section should be referred to not as 'cyberpunk' but 'cybersoca'), meaning that McDonald gets as much inside the skin of Brazil as he does of any of his characters. However, whereas the real Brazil is a country with grinding poverty and a history of military dictatorship, McDonald sticks very closely to the more uplifting image of Brazil... one of futebol and exotic rhythms, unfettered sexuality and sun drenched beaches, drag queens and Capoeira. This image is, of course, completely artificial, but I think this artificiality is at the heart of Brasyl's undeniable genius as well as being what the book is actually about.

McDonald is undeniably a playful writer. One of the book's strongest scenes brilliantly satirises the traditional SF info-dump by having some of the book's physics explained in the form of a lecture given by one character to another as they engage in kinky sex while dressed as spandex-clad superheroes. I'm sure McDonald grins at the thought of moving his readers from - "He cups his hands over Miracle Boy's semierect cock" to "The most common problem is factorising prime number" - in the space of five lines. The same goes for the book's Q-blades, swords so sharp that they cut through things at the quantum level, and should one of them break their blades fall through the floor and keep going to the centre of the Earth. The presence of these weapons is never fully explained and yet McDonald clearly delights in their every appearance, lavishing detail on their blue-ish tint and the way they cut the air.

Another example of this playfulness is McDonald's decision to tie the movement between the worlds not to some kind of experimental star-drive or a Stargate-style portal but to oil taken from a frog whose eyes are so sensitive it can see single photons, thereby allowing it to see the universe at the quantum level. But the human eye is also sensitive to single photons and we do not sit here gazing at the endless possibilities of the multi-verse. I mention McDonald's playfulness as I think this book displays a considerable amount of Malicia, a term that is frequently used in the book with regards to cunning and the use of under-handed tactics in order to get one over on your opponent. In other words: deception.

The physics at the heart of Brasyl come from two different books. The first, and best known, is David Deutsch's Fabric Of Reality (1997). Deutsch's book not only expands upon and popularises the many-worlds interpretation of quantum physics, it also pioneers a lot of the ideas surrounding quantum computing that feature so prominently in Brasyl. The second book is Frank J. Tipler's The Physics Of Immortality (1994) which aside from some rather weird ideas about the possibility of resurrection and God, also proposed the concept of an 'Omega Point', namely a point towards the end of the universe where the exponential growth of computing power would outstrip the collapse of the universe in a Big Crunch meaning that a universe could be simulated on a computer. The fact that the processing power of the computer would increase faster than the energy in the universe decreases means that a simulation run on this computer could continue forever.

Brasyl therefore features two conceptual breakthroughs, one where the characters realise that it is possible to travel between universes and a second one where they realise that all of these universes are just parallel programmes running on a vast computer at the Omega Point of some other, real universe. The battle between the factions in the book is over the question of whether one should respect the simulation (out of respect for God's wishes) or whether one should escape the narrow confines of the computer's simulated metaverse.

McDonald's playfulness, and the theme of artificiality, asserts itself once you start realising that Brasyl's worlds contain errors and impossibilities. Aside from the quantum frogs and magical swords, there is also Dr Falcon's loom which seems to be the basis for a mechanical computing device far more complex and visionary than even Babbage's analytical engine might have been capable of over a hundred years before Babbage's machine was first conceived of. Indeed, upon learning that his universe exists as an endlessly repeating looped simulation of a multiverse, Quinn says: "For though our lives have been lived ten thousand times, our world reborn time after time after time, in every rebirth there is a flaw, an error, something copied incorrectly."

So while Brasyl's universe is a simulation, it is an imperfect one and one that becomes more imperfect with each loop resulting in errors and impossibilities creeping into universes that were once flawless reproductions of the history of the larger, now-dying, universe in which the computer containing the simulation exists.

These imperfections apply to errors of fact as well as the more profound issues. For example, the Brazil or Marcelina and Edson is a polychromatic best-of the Brazil that exists in our world, Marcelina is a superficial self-serving bitch and yet we can't help but see the good in her as well as in the exploitative business she works in, Edson is the product of intense poverty and he is ruthless enough to squeeze out other managers, endanger people by switching tracking devices with them and look at a girl and calmly tell her that she needs breast augmentation, and yet we see him as noble and likeable. The name of this book is Brasyl because the Brazil McDonald presents, along with the characters within it, are imperfect copies of our own. The skill he displayed in River Of Gods at taking a culture onboard and writing convincingly about its future is here perverted to show us a Brazil that's a little bit too much like the Brazil we see in adverts.

Brasyl is best understood as an elaborate riff played on that old chestnut of the characters in books realising that they're fictitious. As in the work of Philip K. Dick and others, McDonald's characters take drugs and question where reality, fiction and madness meet but ultimately even within the reality of the book, their universe is a construct, these characters are as artificial as those in 'The Sims', and that is without considering the fact that the characters exist as fictitious people in a fictitious simulation running in a fictitious universe. A universe that is written about in a book in our universe which, according to some physicists, might very well just be a fictitious simulation running in an even larger universe. As Mr Peach points out early in the book, the key to understanding the multiple-worlds interpretation of quantum physics is that there is no root universe from which all other universes branch off. All of these universes are as real as each other, or, as McDonald seems to be suggesting, as artificial. And so we return to Marcelina Hoffman (whose jaw-droppingly good book-opening vignette underlines quite how good McDonald is at short form, let alone long form writing): the queen of the lunch-hour facelift. A dishonest woman working in a dishonest industry in a city that demands that people look as artificially good as possible. Everything about Marcelina is 'fake' but is it just her, or is it everything in the book? Or even outside it too?

Brasyl is a book whose complexities and depths are overwhelming once you start to pick at them. They generate a sense of wonder that a thousand big dumb 'halo' or Dyson sphere-like objects in space could not begin to rival. But what is most amazing is that all of this sense of wonder is folded away inside a book that is fun, accessible, beautifully written and endlessly entertaining. It was going to take something special for McDonald to follow up River Of Gods, but somehow he has managed to go even further and even better. Mesmerising.

Comprar Brasyl by ian mcdonald Review and Opinion
'Cyberpunk 2077' Class Guide, Which One Should You Pick?
Cyberpunk 2077 is one of the most anticipated games of 2020 and is set to release this November. As players start the game, they'll be able to choose from a few different classes that will determine their character's skills and abilities. In our Cyberpunk 2077 class guide, we are going to go over some details on each class, so you can start deciding which one you should pick.
Cyberpunk 2077 Class Guide - Solo, Netrunner, and Techie
There are three true Cyberpunk 2077 classes that players will be able to choose from as they start the game. Luckily, players won't be limited to the skills and abilities of one specific class, but the path they choose will go a long way in determining how their character plays the game. It's also worth noting that at the time of writing the game hasn't been released yet, so we only know a limited amount of information about the Cyberpunk 2077 class system. Of course, once the game launches, we will know a lot more.
The first Cyberpunk 2077 class that players can choose from is the Solo class. This is your traditional hands-on, down and dirty class and is designed for those who don't mind getting their hands dirty. If you're more of an aggressive player, then the Solo class is likely going to be the one for you. Solos will have a special ability called "Combat Sense" which will allow them to scan an area for threats before charging in, which will probably come in handy quite often.
The next Cyberpunk 2077 class that players have the option to choose from is the Netrunner class. This one is more geared towards players who like to think a few steps ahead to minimize the hands-on work required. Netrunner's will be tech-focused and will be able to use their cyber knowledge to their advantage by hacking into different devices to make clean work of their enemies.
The third and final Cyberpunk 2077 class is called Techie and is designed for players who like to build their own toys - and by toys we mean weapons. Techie's will be able to use their engineering knowledge to craft all sorts of guns, tech, robots, and more. So if you like to get creative, the Techie class just might be for you!
While there is still a lot we don't know about the game, the June Night City Wire livestream event gave players a first look at a few of the features and locations in the game. One interesting feature is called "Braindance" and will allow players to relive another character's memories and experience their emotions in a VR-like simulation. On the other hand, an area outside of Night City called the Badlands was shown off in the stream, which is home to a group of enemies known as Nomads.
[embedded content]
As we learn more about Cyberpunk 2077 classes and gameplay features, we will be sharing it with you on our homepage, so be sure to check back every now and then for new information leading up to launch. In the meantime, you can check out some of our recent Cyberpunk coverage below.
Which class do you think you'll choose in Cyberpunk 2077? Be sure to let us know on Twitter or Facebook.
Family-Friendly PS4 Games Everyone Will Love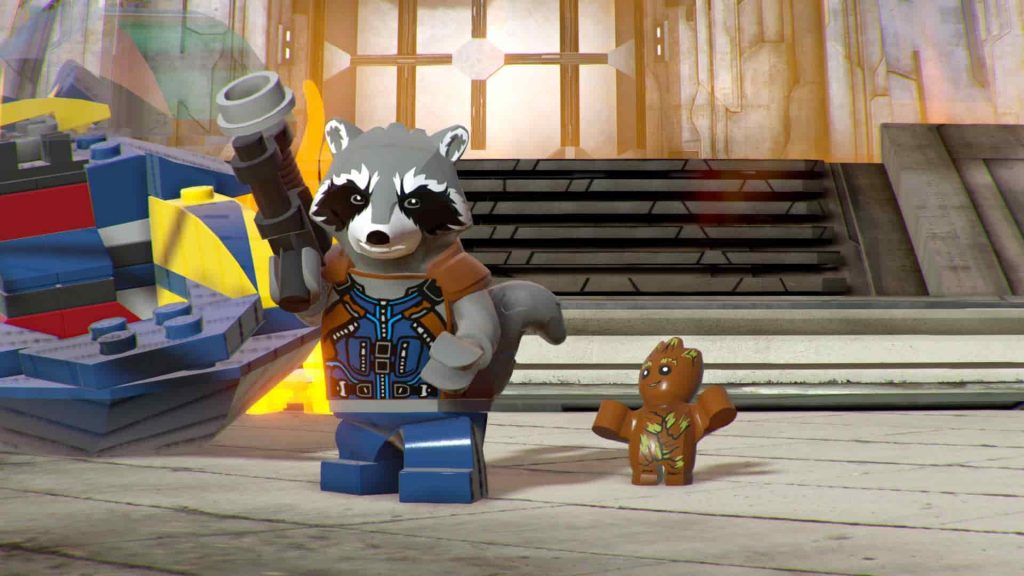 Looking for the best PS4 games for kids? You've come to the right place! Finding kid-friendly PS4 games can be a bit of task for parents when there's such a wealth of choice out there, but with your precious ones seeking new adventures and fun-filled interactive experiences more than ever it's well worth investing time in finding the right family friendly games !So, get ready for game night with these great PlayStation 4 games for kids to play!
Updated 05/03/2020 – Added Dreams
Best PS4 Games For Kids
Best PS4 Games For Kids: Dreams
A stunning PS4 title, Dreams is a hugely accessible creative suite that allows players of all ages to literally create their own games from the ground up with a suite of extremely powerful tools.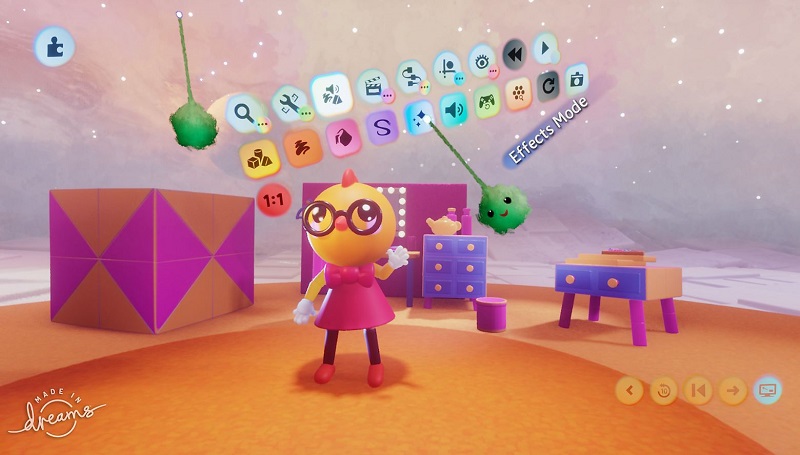 Though Dreams grants near infinite creative latitude to players, for the less creative folks among you, much enjoyment can be had from just downloading games that other people have made and play them. Dreams is simply essential (we did award it a perfect 10/10 score after all).
Best PS4 Games For Kids: Lego Marvel Super Heroes
You can take your pick from a massive choice of Lego games and your kids will love them! Lego Marvel Super Heroes will see your little ones swapping between 180 characters from the Marvel universe. They'll play through 15 missions with all their favorite heroes, including Spider-Man.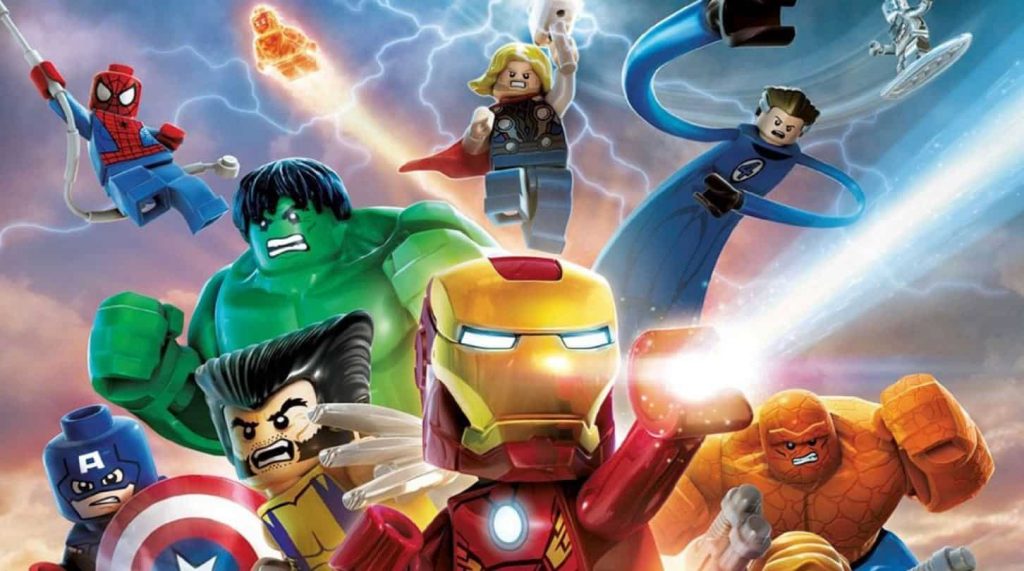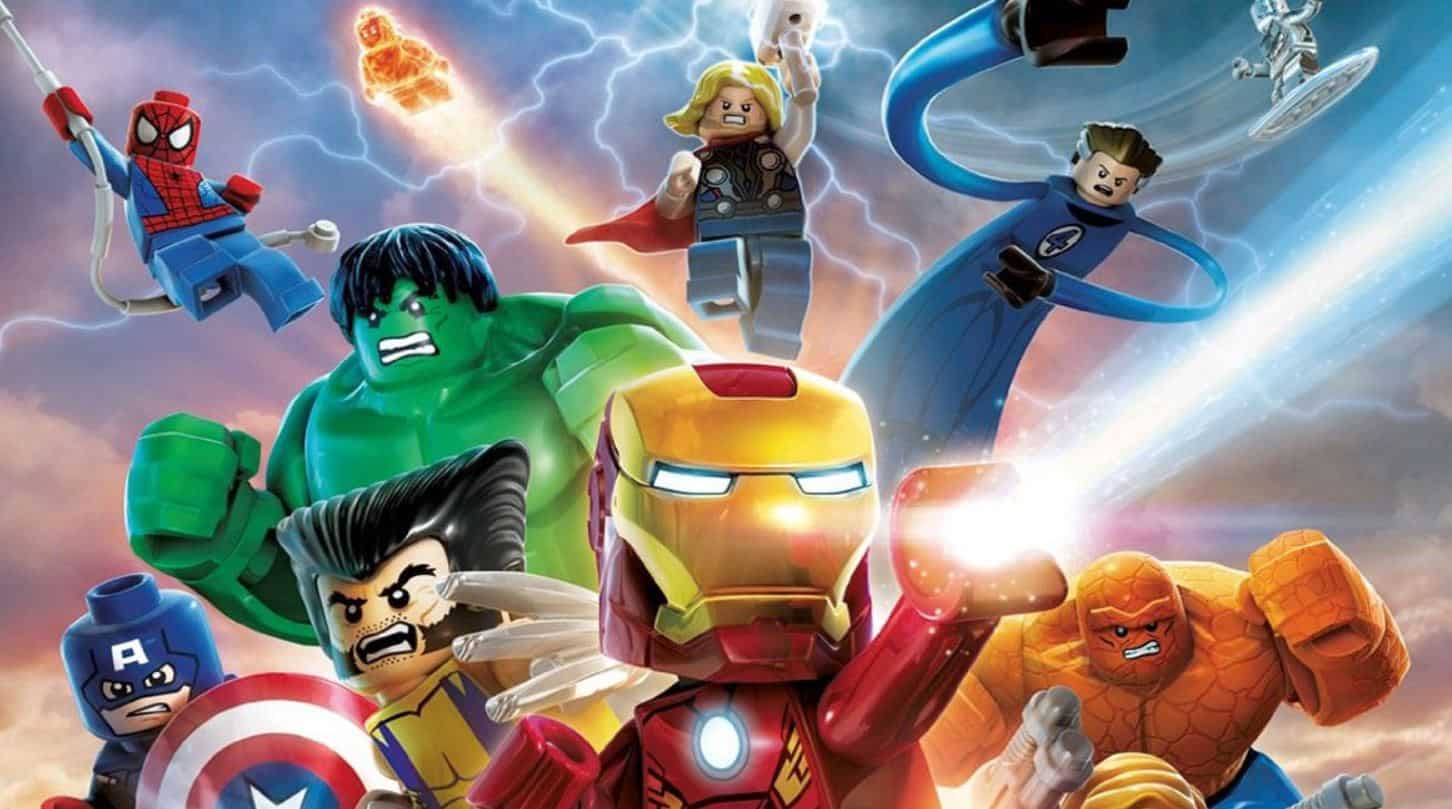 Like other Lego games, they'll be brick-building and puzzle solving, while enjoying many laughs along the way. The Lego games are also great when played in co-op. So, pick up a controller with them and let your creativity flow! If they love this, there's also a second videogame in the series, Lego Marvel Super Heroes 2.
Related Content – Best PS4 Exclusives – Amazing Games That Everyone Should Play
Best PS4 Games For Kids: Lego Worlds
Traveller's Tales open world sandbox game Lego Worlds is one of the numerous Lego games that are great for kids. They can unleash their creativity a build a world made of Lego bricks in a similar vein to Minecraft.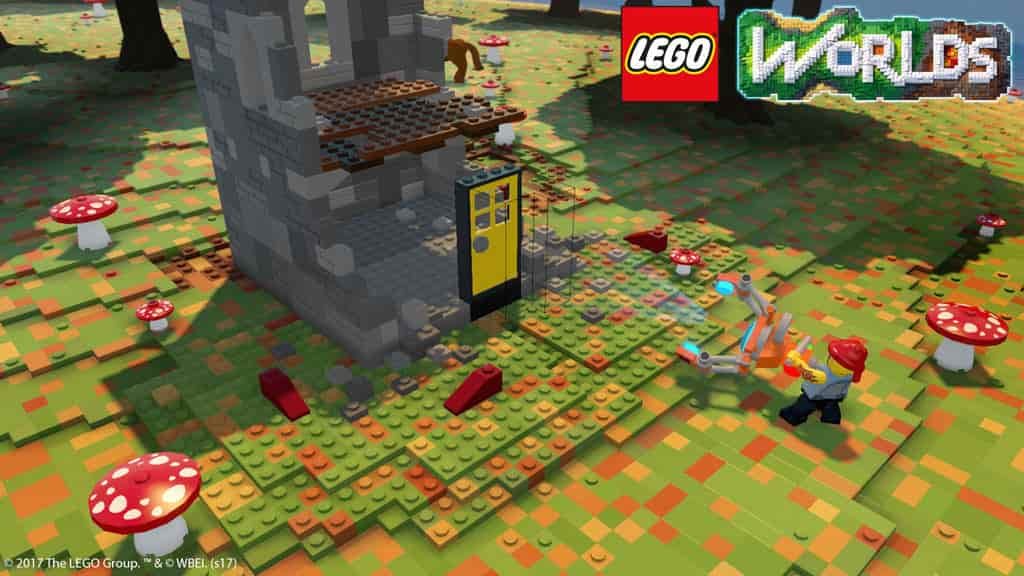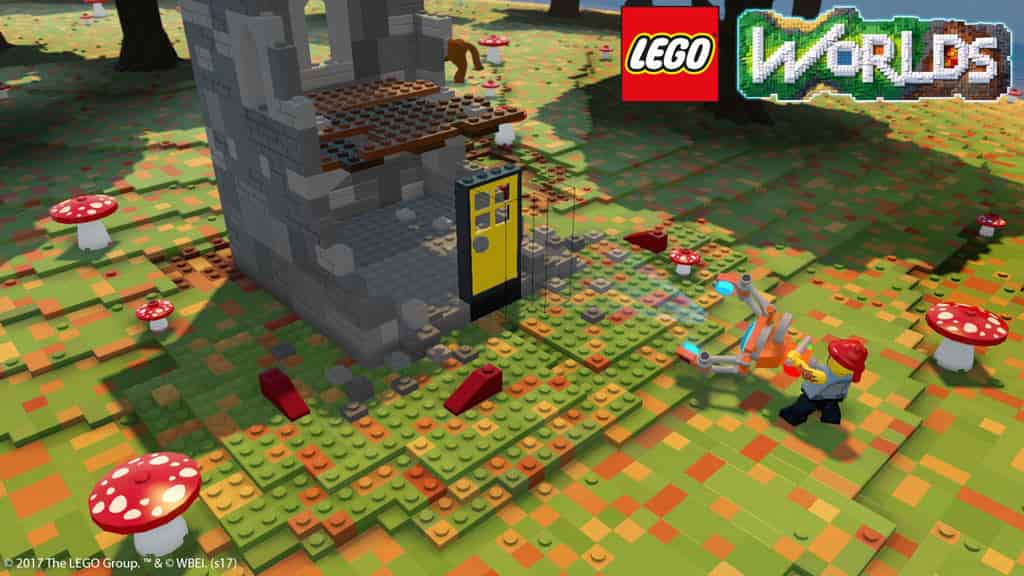 There's an infinite number of randomly generated worlds that you explore finding chest, collecting golden bricks and carrying out tasks. Play this game with them, and you'll also enjoy it too.
Best PS4 Games For Kids: Minecraft PS4 Edition
Minecraft is an incredible sandbox game that will stretch the imagination of your child. From simple buildings to huge cities, smash blocks, gather resources and create whatever you like.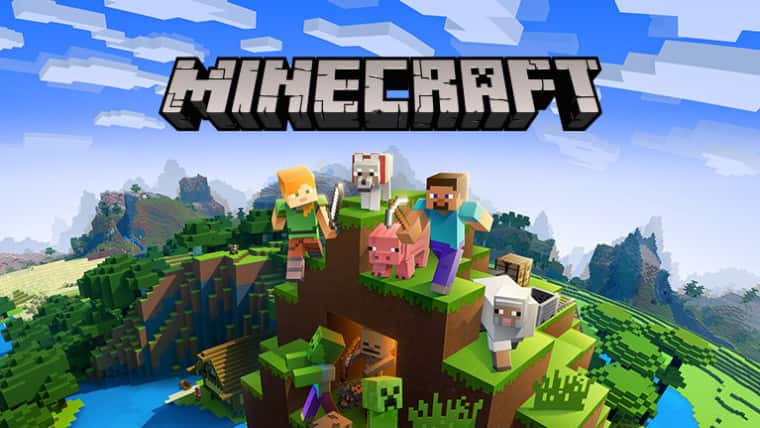 The controls are intuitive with the DualShock 4(PS4 controller) touchpad and the possibilities are endless. Minecraft has often been called 'online LEGO' but the good thing is that these bricks never run out! Get creative with your child and introduce them to Minecraft PS4 Edition. If you pick this up, make sure they check out the best Minecraft maps for PS4!
Related Content – The Best PSVR Games
Best PS4 Games For Kids: LEGO Dimensions
LEGO Dimensions brings toys-to-life with various LEGO-building packs based on famous franchises that you piece together before magically bringing into the game via a USB portal which plugs into the PlayStation 4.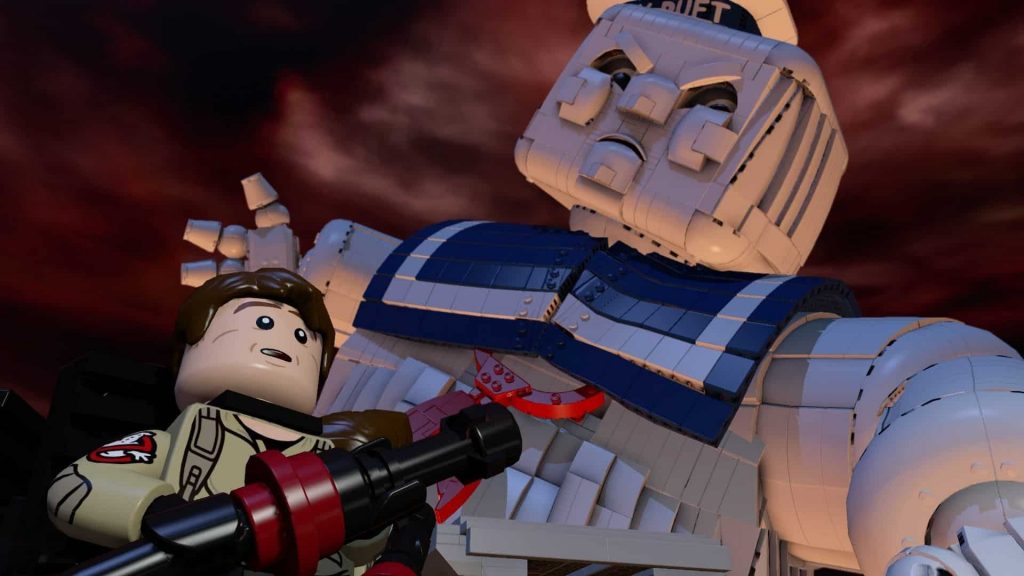 Before you even begin playing, it's great fun joining in with your kids, following the instructions in the booklet to build the likes of the DeLorean from Back to the Future or the Hogwarts Express from Harry Potter. Gameplay takes the familiar LEGO formula as you control mini-figures around colorful environments solving puzzles and smashing blocks. The familiar universes come to life in a unique and enjoyable interactive experience.
Best PS4 Games For Kids: LittleBigPlanet 3
This colorful puzzle-platformer videogame is one of the best kid-friendly PS4 games. Sackboy has become a PlayStation icon and alongside the cast of quirky characters jumps, swings and navigates numerous levels that really capture the imagination.
LittleBigPlanet 3 really encourages creativity, and outside of the main game there's the option for your little ones to create their own levels, or download levels from the community. With so many levels available, it's a game that you can keep coming back to and never be bored.
Related Content – Best PS4 Indie Games – Excellent Games Everyone Should Play
Best PS4 Games For Kids: Overcooked!
This addictive cooking simulation action game is brilliant if you've got more than one child, and you'll definitely want to join in too!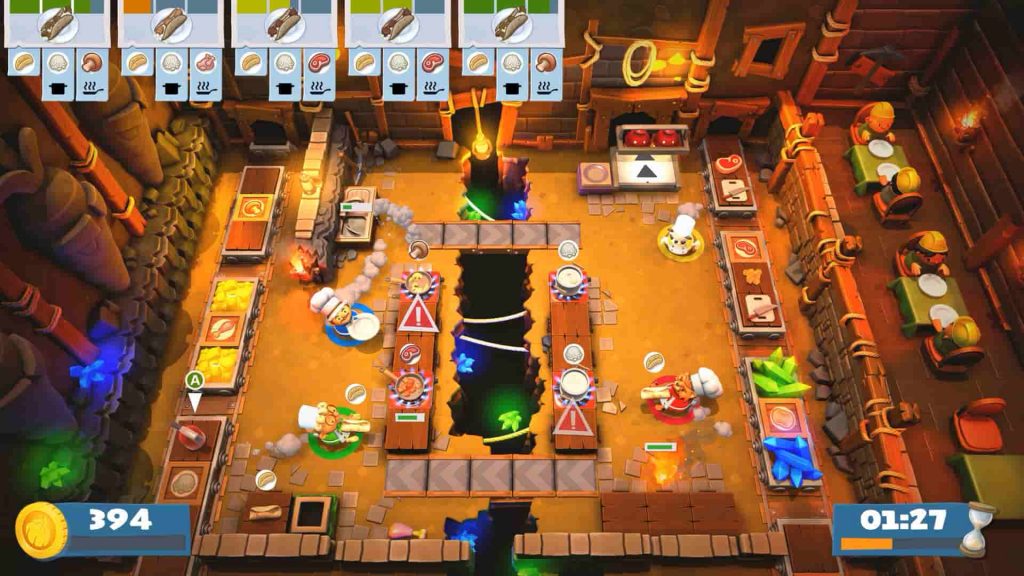 Up to four players are chefs who run around a kitchen against the clock preparing ingredients before cooking them and serving them up. It's fast paced, hilarious and requires solid teamwork – if you don't want to set the kitchen on fire.
Best PS4 Games For Kids: Stardew Valley
Stardew Valley follows the same farming simulation mould as games like Harvest Moon and Animal Crossing. It's absolutely charming! The idea is to look after your farm by gathering resources, growing crops and rearing animals. There's a whole town to explore, so you'll also be fishing, mining and speaking with the locals as you visit the various shops. Stardew Valley will keep you kids entertained for hours, and you won't mind watching, and then setting up your own profile once they've gone to bed.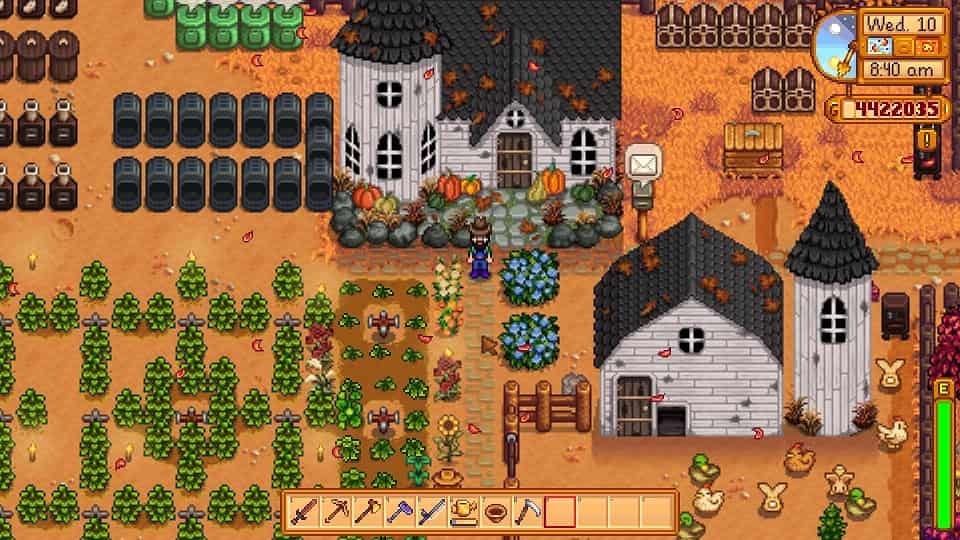 This is one of the best single player PS4 games for kids, and adults! Also, with the new multiplayer feature coming soon, online play will be enabled, but you'll also be able to play Stardew Valley as a family game, tending to the farm together. So, it's one of the best PS4 games for kids, but it's also set to be one of the leading titles to play together as a family.
Related Content – Upcoming PS4 Games: PlayStation 4 Titles In 2020 You Won't Want To Miss
Best PS4 Games For Kids: Just Dance 2020
Get your kids up and moving! The Just Dance franchise has been around for some time, and this latest iteration is the best yet. The whole family can play too as you mimic the moves of an on-screen dancer to popular songs.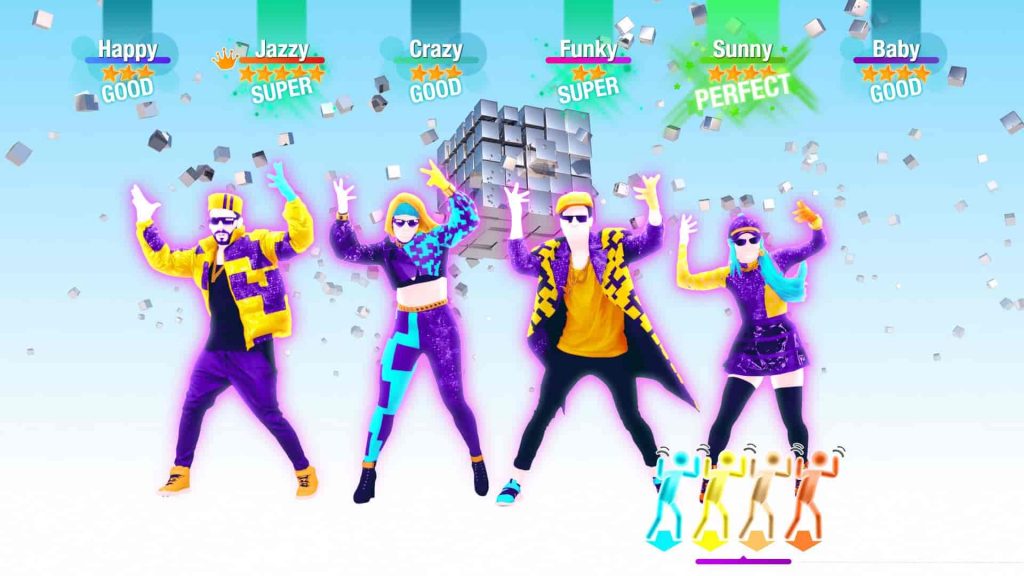 You'll need a PlayStation camera to play and there's a host of game modes, including a fun karaoke mode (if you own a USB microphone.) It's a great way to join in with the children, or just sit back and watch as they wear themselves out having fun.
Best PS4 Games For Kids: Letter Quest: Grimm's Journey Remastered
If you want to give your kids some serious game time and know for sure that they'll definitely be learning too, then you can't go wrong with Letter Quest. The role-playing, word-finding game jazzes up its educational values – having to think up and spells words with magic and potions – as you defeat cartoon monsters.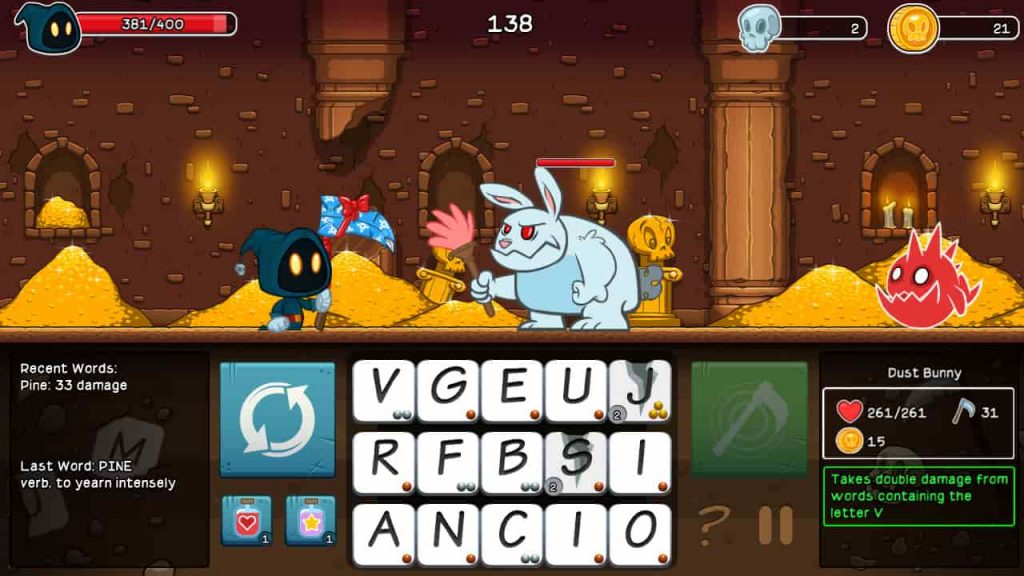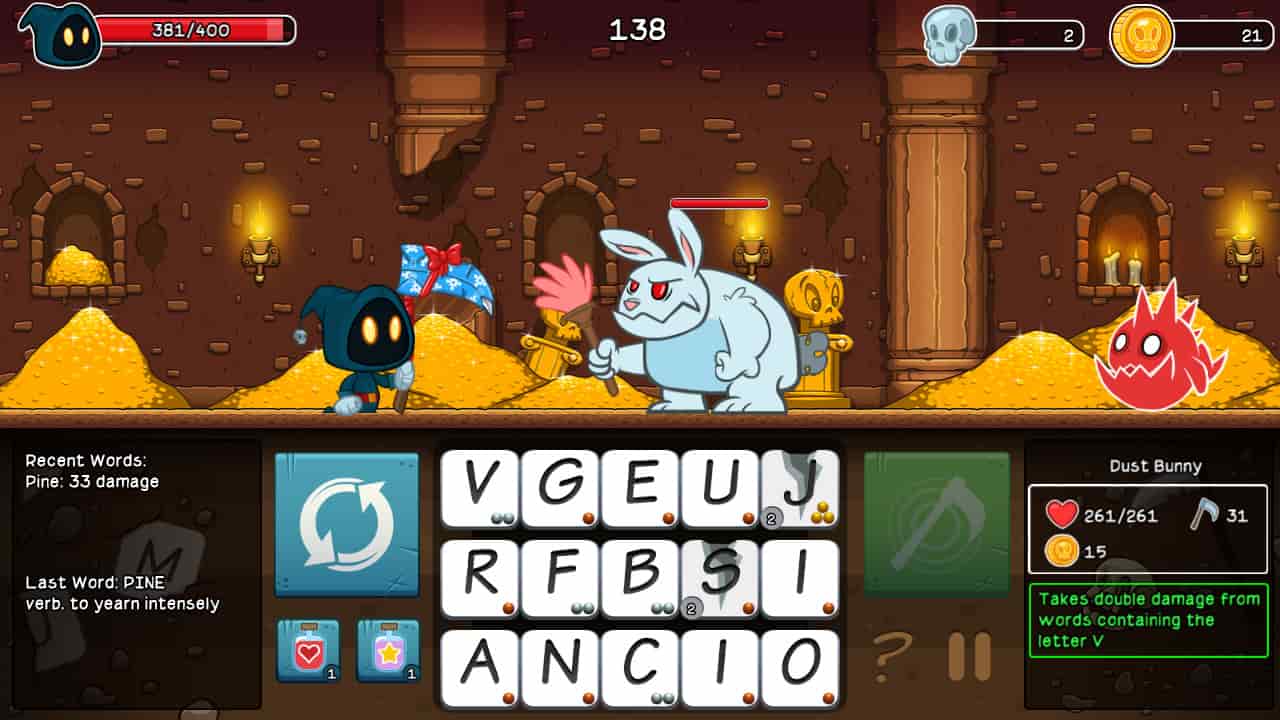 We really like this one as it gives you the chance to introduce new words to your children and encourages spelling practice!
Related Content – PS5 FAQ – Everything You Need To Know (Honest)
Best PS4 Games For Kids: Rocket League
One of the best PS4 games for kids is Rocket League if they like their sports. It fuses cars with soccer to deliver an action-packed sports title that is a lot of fun to play. You can play offline, but for competitive play you'll need an internet connection.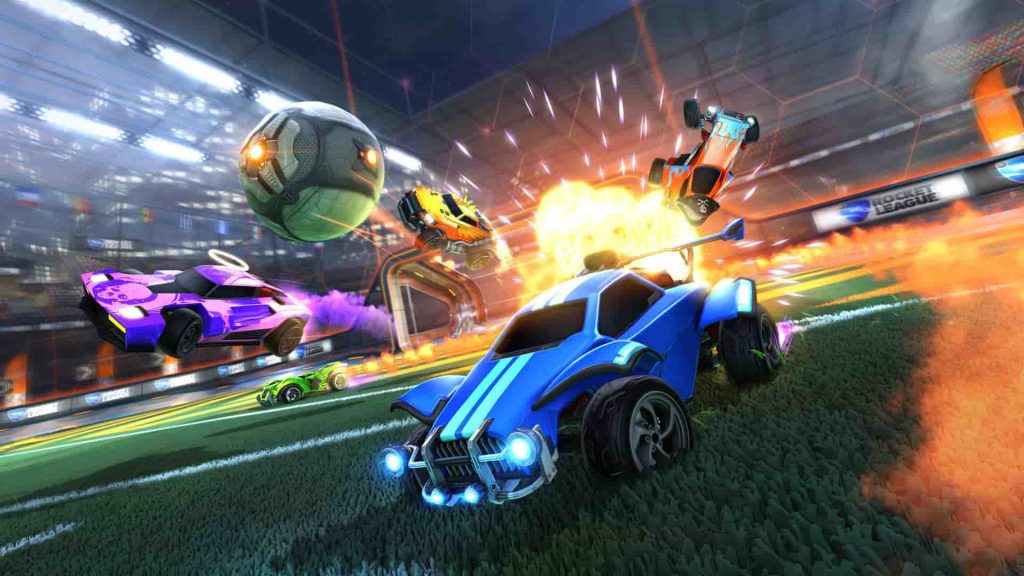 As there's also older children and adults playing, it's probably best to turn off its chat function. Each round only lasts around five minutes so it's a good game to dip and out off.
Best PS4 Games For Kids: Rayman Legends
If you've got a kid who loves puzzles game fused with a bit of action then you can't go wrong with Rayman Legends. Not only will it get your little ones thinking but the goofy characters will keep them entertainment while the bright and colorful visuals simply pop out of the screen.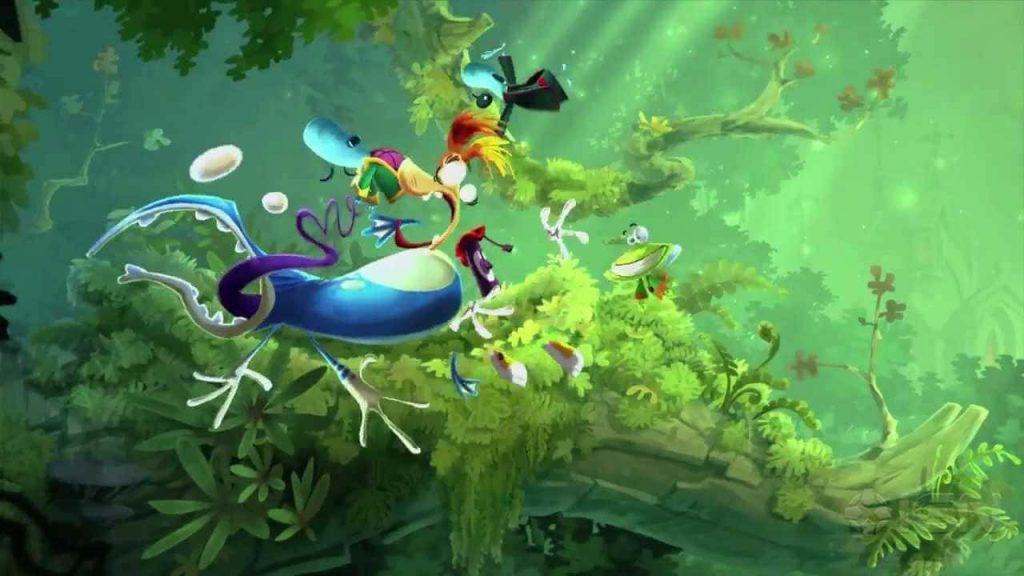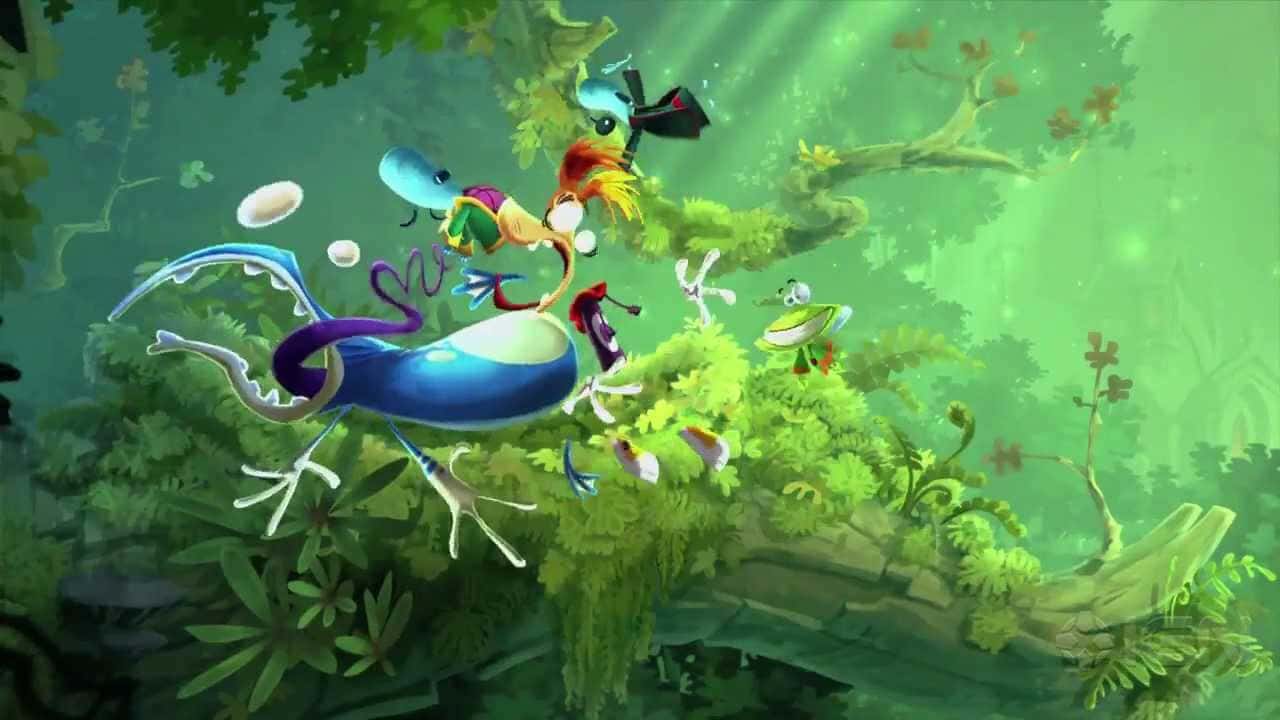 This side-scrolling platformer does contain cartoon violence such as slapping and slamming enemies, but it's no worse than watching a Tom & Jerry cartoon.
Related Content – PS5 Latest News – Release Date, Controller, 4K Blu-ray & More
Best PS4 Games For Kids: Puyo Puyo Tetris
You've probably heard of Tetris, the shape-shifting, shape-matching game that was a major craze in the late 80s and early 90s! The classic puzzle game has been given a makeover for PS4 and fuses Tetris with another classic Japanese drop puzzler called Puyo Puyo.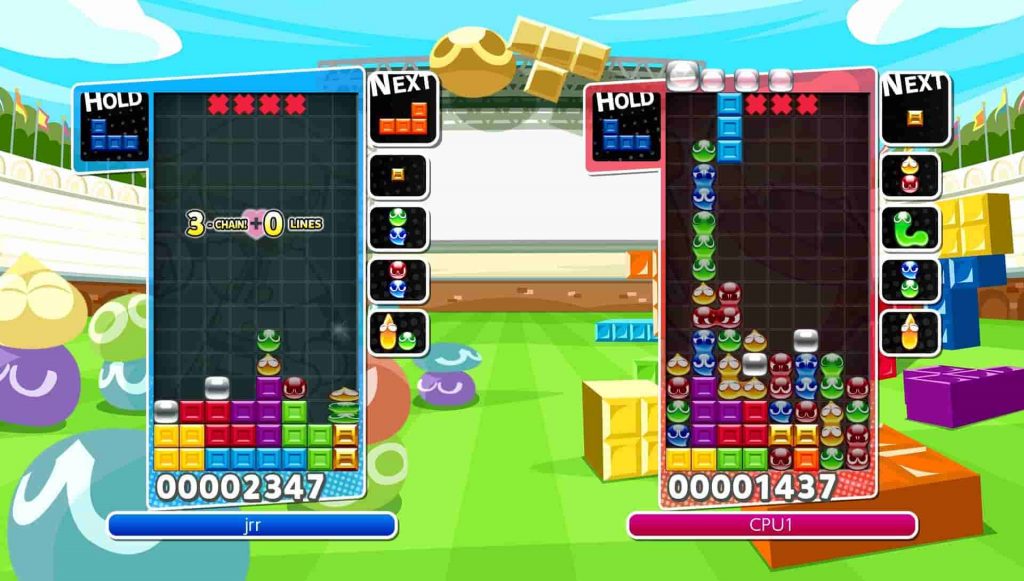 Graphics are colorful, the sounds are delightful and it's a great party game that will encourage their competitiveness with their siblings, though we suspect you'll be challenging them too!
Best PS4 Games For Kids: Yonder: The Cloud Catcher Chronicles
Take your kids on an adventure in this colorful video game. Find and collect magical creatures. There's a ton of stuff to do, including crafting, fishing and farming. There's also some great environments to explore, such as the snow-capped mountains and sandy beaches.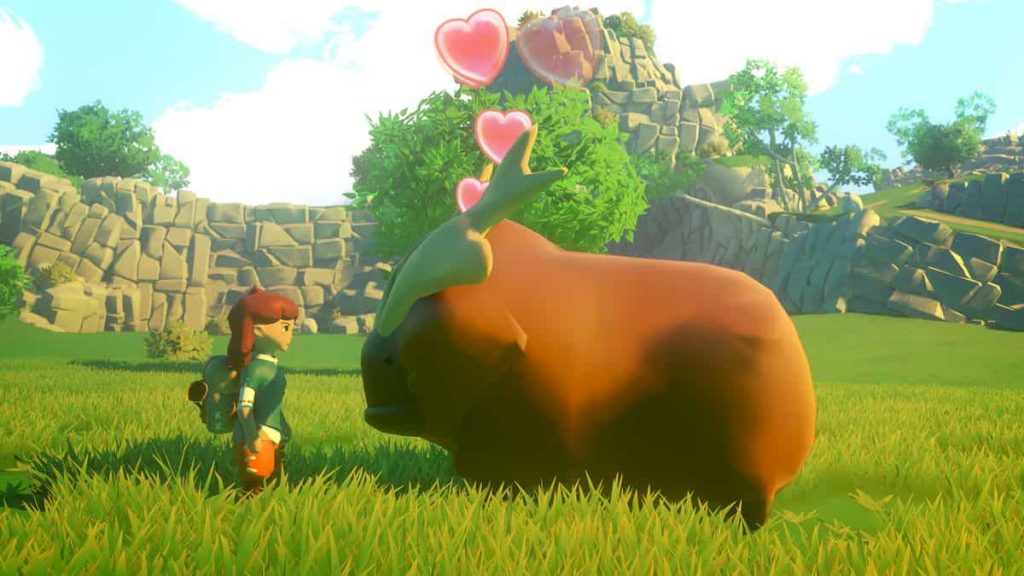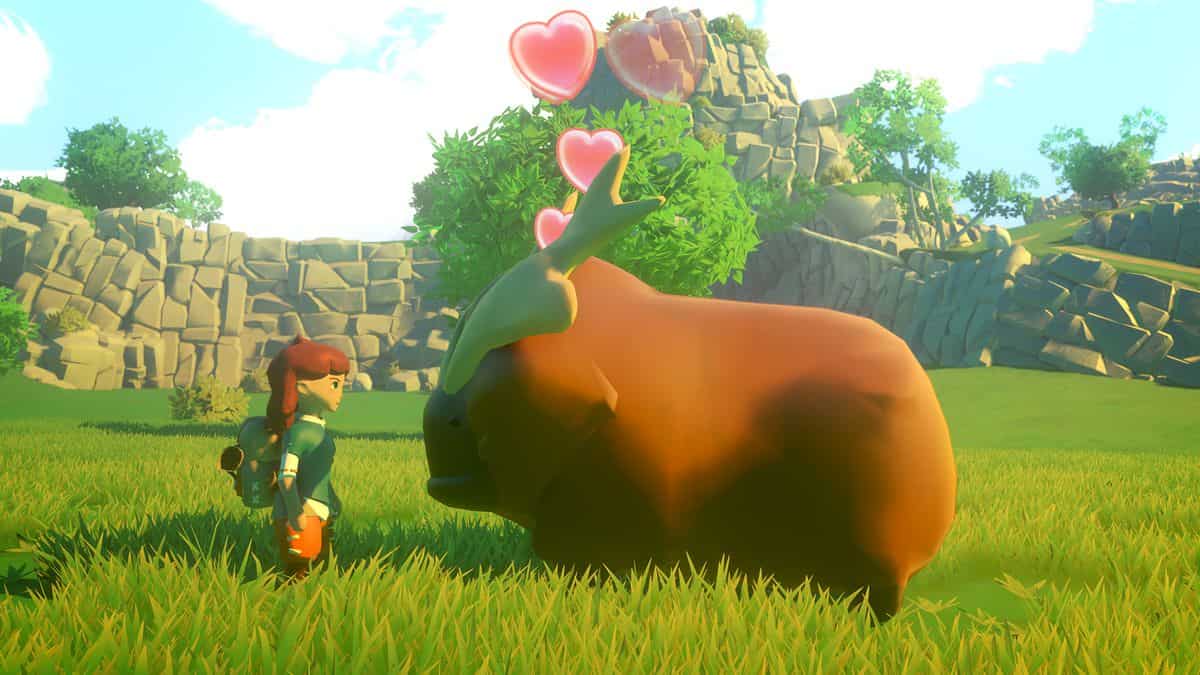 Yonder looks stunning and is sure to kick-start their imaginations! It's also really relaxing to play thanks to its calming soundtrack. With its beautiful setting and charming narrative, it's like walking through the pages of a fairy-tale.
Related Content – All Free PS3, PS Vita, PS4, PS5 PS Plus Games
Best PS4 Games For Kids: Unravel Two
Unravel Two is the perfect game for families to play together. It offers two-player co-op allowing a child and parent to play together. It is also forgiving, not relying on one player for anything. At any time the second player can complete a puzzle or save the other player.
It is not too long and can be played in chunks. Most of all Unravel 2 is a cute adventure that will appeal to younger children for many reasons beyond Yarny being adorable.
Best PS4 Games For Kids: Starlink: Battle For Atlas
Take flight in Starlink: Battle For Atlas as a member of the Starlink crew as they battle the enemy Legion. Combine different weapons to create devastating combos and halt the Legion's efforts. Outside of a solid and fun gameplay loop, Starlink offers a bunch of unique and beautiful planets to explore.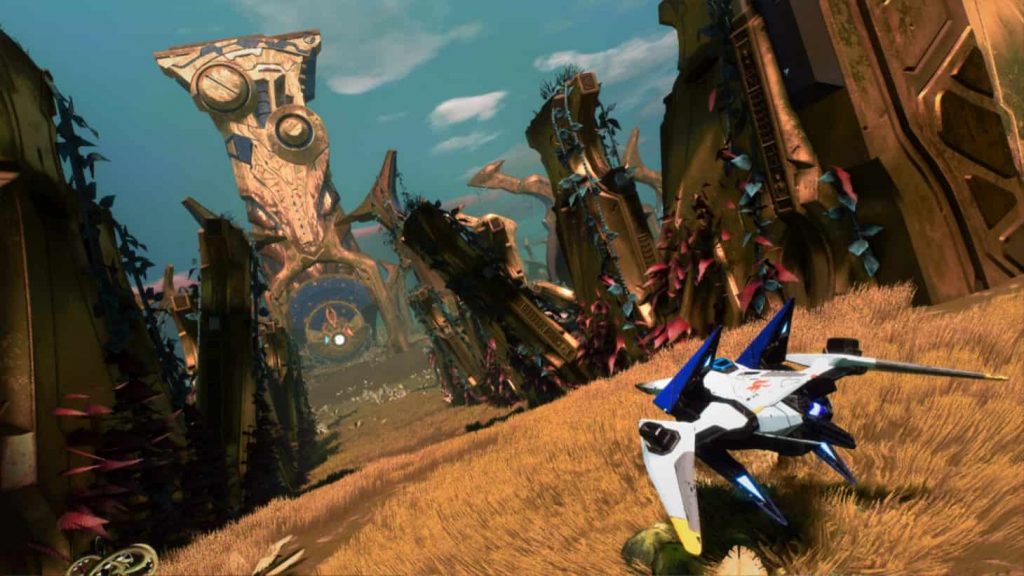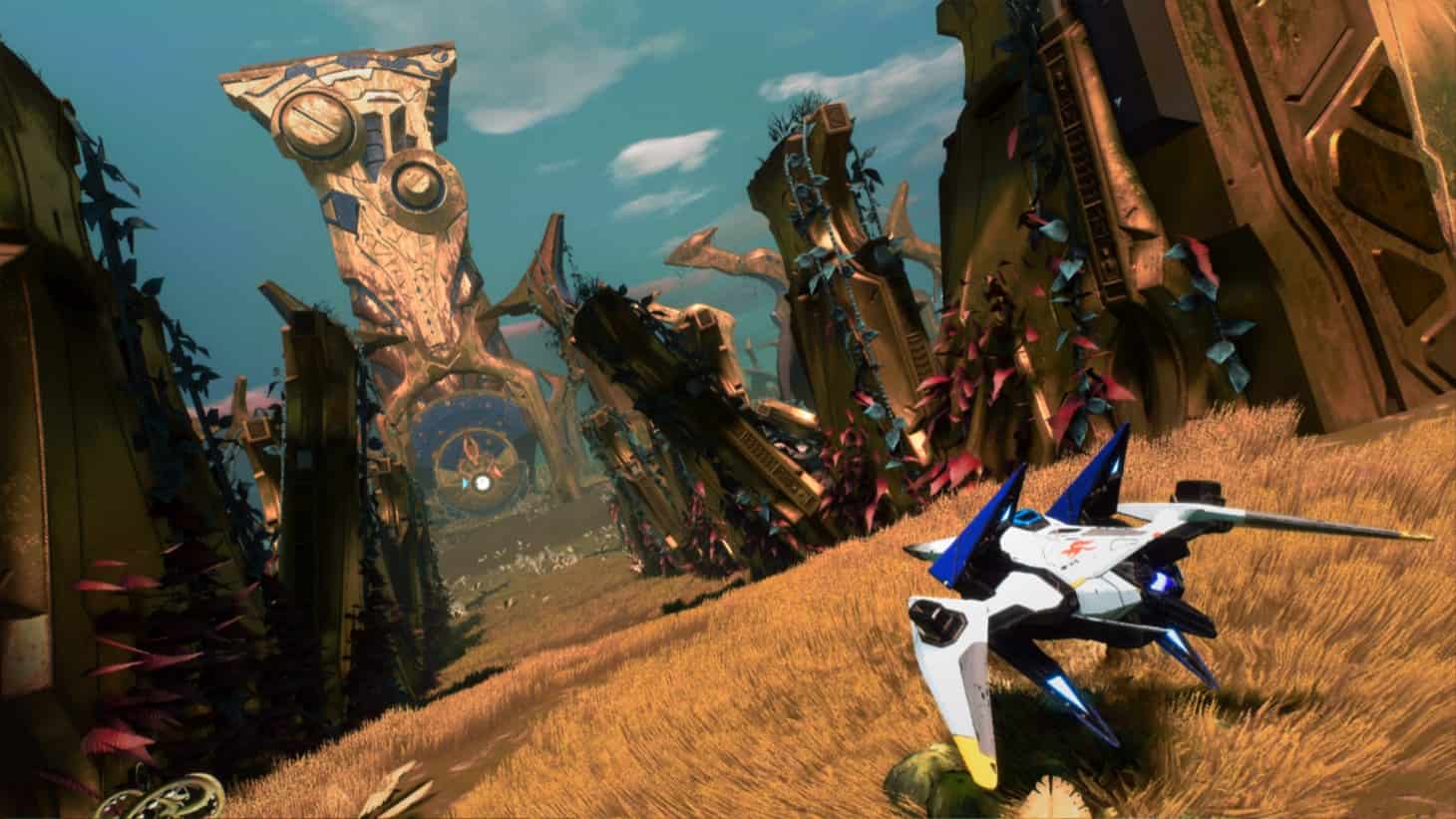 All of this can be done with another player in couch co-op, making it the perfect game for a parent and kid to play through together. Another way this game is great for kids is that Starlink is a Toys-To-Life game. Physical toys of all the characters, ships, and weapons, can be attached to your controller to change your loadout in game. Whilst, kids may love it, your bank account may have the opposite reaction.
Related Content – PS5 GPU, Performance Specs Leak – Teraflops, GDDR6 Memory, Backwards Compatibility
What Makes A PS4 Game Suitable For Kids?
The most important thing to look for when you're looking for a PS4 video game suitable for children is its rating. Thankfully, the ESRB (North America) and PEGI (Europe) rating systems are clearly labelled on game boxes and digital content that you'll find on the PlayStation Store, so choosing a game for your child is easier than ever.
Choosing some of the best PS4 games for kids is really going to depend on what sort of experiences your children enjoy. The good news is we've reviewed plenty of them, and many of our reviewers have young families so we know what games will appeal. Consequently, we've come up with a selection of PS4 games for children that span different genres from adventure and puzzle games to simulation and sport.
So while the aforementioned titles are the best PS4 games for kids that we'd personally recommend, but there are many more, including the brilliant Crash Bandicoot N Sane Trilogy and Ratchet And Clank for those slightly older children! If you can think of any more great kid-friendly PS4 games, let us know in the comments below.
PS4 Exclusives That Every Gamer Needs to Play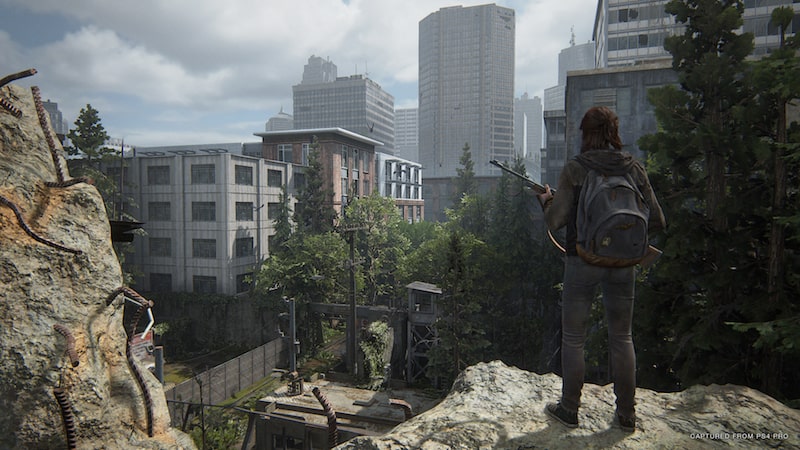 All PS4 Exclusives, Best PS4 exclusives – Arguably, easily one of the best things about owning a PS4 is the ever growing selection of PS4 exclusives that you can get for it. From the likes of God of War to Uncharted 4 and everything in between, the sheer variety of exclusive titles on PlayStation 4 is matched only by their caliber. Make no mistake – these PS4 exclusive games are certainly a must play.
So whether you've just found yourself in possession of a shiny new PS4, or, if you've had one for a while and simply want to keep up to date on all the exclusives available for the console, we've got a comprehensive list of the best PS4 console exclusives. In the following list, we haven't included any PSVR exclusive titles. You can view the Best Games For PlayStation VR in our separate guide, while our PS5 FAQ meanwhile looks to the future of PlayStation. Let's get started!
Best PS4 Exclusives: Ghost of Tsushima
Ghost of Tsushima elevates the existing open world adventure template with a fantasy-free Samurai adventure that deftly pays loving homage to the Samurai cinema of old.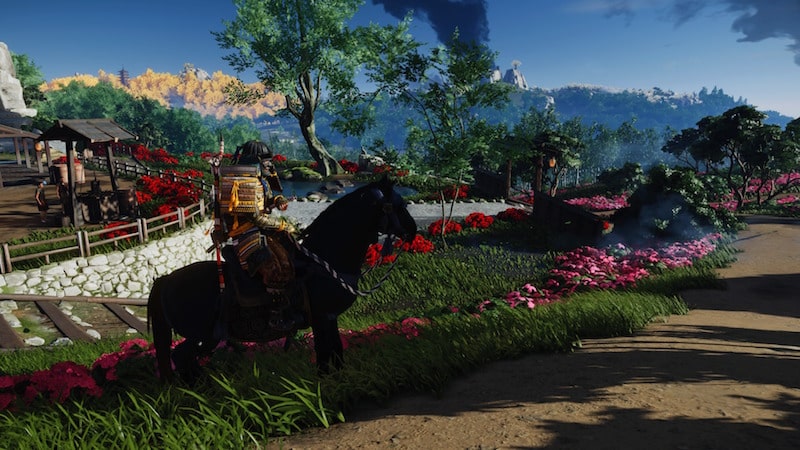 While your mileage may vary according to your level of open world fatigue, Ghost of Tsushima undoubtedly remains not only one of the best open world romps money can buy and a stunning PlayStation 4 exclusive, but also Sucker Punch Productions finest effort to date.
Best PS4 Exclusives: The Last Of Us Part 2
The Last of Us Part 2 is a frankly incredible achievement. Intertwining deep, richly written characters, cementing themes of consequence and loss all the while widening a world that was so well established in the first game, Naughty Dog have crafted one of the finest action adventures of all time and one that invariably stands as the most opulent jewel in an already glittering crown of first-party PlayStation 4 exclusives.
Best PS4 Exclusives: The Last of Us Part 2 is the game of a generation, without a doubt.
A rip-roaring and emotional masterpiece that will be talked about for years to come, *this* is why more than 110 million people own a PlayStation 4.
Best PS4 Exclusives: Dreams
Announced all the way back at 2013 PlayStation Meeting, Dreams has almost spanned the entire lifespan of the PS4. Now, some seven years later, Dreams has finally arrived and within it, developer MediaMolecule has fashioned a practically boundless sandbox of creativity where the only limiting factor is width and breadth of your own imagination.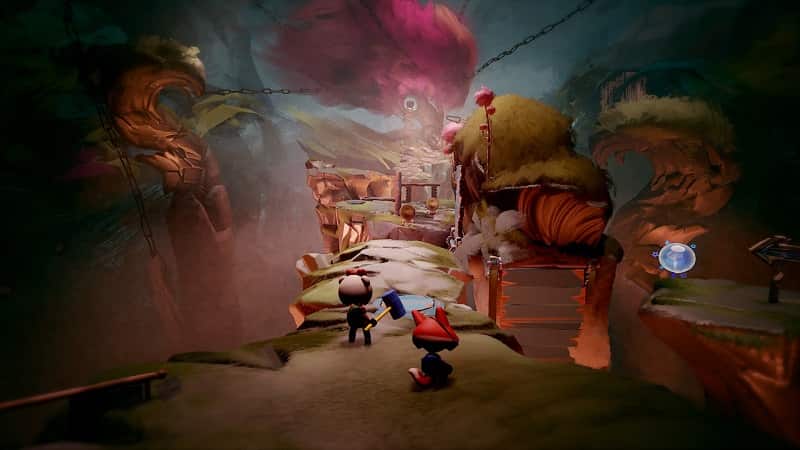 Best PS4 Exclusives: Dreams is a boundless sandbox of creativity quite unlike anything else.
The first 10/10 scoring PS4 title of 2020, Dreams truly feels like a game-changer in every sense. From the beautifully designed toolset that is both reassuringly powerful and easy to use, to the mountains of cheerful MediaMolecule polish that oozes from every digital pore, Dreams is a bountiful creation suite that every PS4 owner should dive into without hesitation.
Best PS4 Exclusives: Bloodborne
Only FROM Software could fashion a PS4 exclusive like Bloodborne. A grim third-person action adventure very much in the mold of its Dark Souls series of games, Bloodborne whisked players away to the nightmarish realm of Yharnam, a sprawling Gothic city where bleak nihilism reigns and where horrors spawned from the depths stalk its blood soaked streets.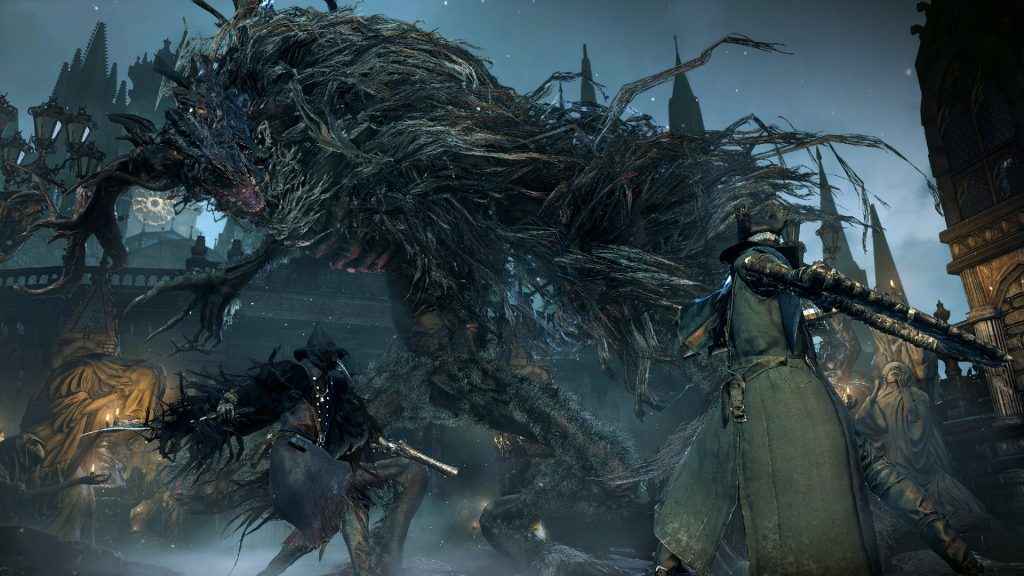 Best PS4 Exclusives: The Gothic city of Yharnam in Bloodborne is home to a great number of unspeakable horrors.
More than just a change of scenery when compared to the Dark Souls games, Bloodborne excelled on account of a brand new combat system that prohibited the use of shields in favour of an evasion based approach where incoming attacks must be dodged rather than blocked.
Though the setting and combat system were both somewhat separated from that which fans had seen in the Souls games previously (the combat perhaps less so), Bloodborne nonetheless employed many of the same hooks that had made those games so compelling int he first place such as the intuitive wrap-around level design, subtle narrative and boundlessly inventive bosses. Bloodborne wasn't an easy recommendation for fans of Dark Souls, it also, even now, happens to be one of the very best exclusive games you can get for your PS4, too.
Related Content – All Free PS3, PS Vita, PS4, PS5 PS Plus Games
Best PS4 Exclusives: Concrete Genie
Marking the sophomore PS4 outing for Californian studio Pixelopus, Concrete Genie is a work of wonder and visual splendor. Taking place in the small, crumbling town of Denska, Concrete Genie is an affecting artistic adventure where a young boy named Ash must use art to overcome the bullies tormenting him and restore vivid, bountiful color to his hometown in the process.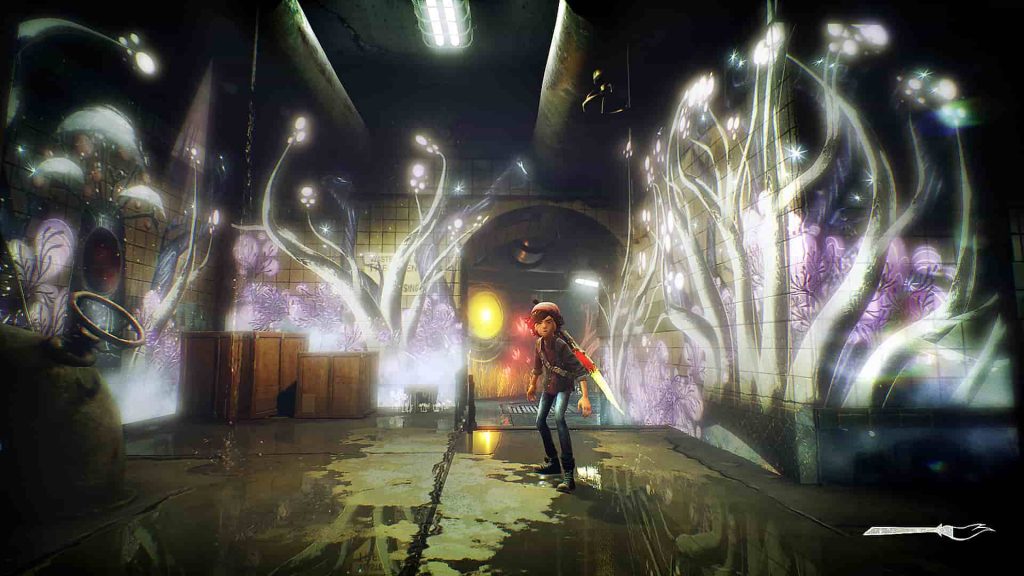 Using the DualShock 4 controller, players guide Ash through the winding streets of Denska, avoiding bullies and using the motion controls to create puzzle-solving art in one of the PS4's best looking efforts to date. Beautiful, heartfelt and deeply resonant, there's nothing quite like Concrete Genie on PS4, or indeed, anywhere else for that matter.
Best PS4 Exclusives: Days Gone
The first proper PS4 AAA debut from Sony Bend Studios – for whom the PS Vita was their primary domain previously, Days Gone is a visually lush, gargantuan open-world jaunt that casts players as Deacon St. John an outlaw biker who, together his road buddy Boozer, must ascertain the fate of Deacon's wife Sarah in the midst of a turbo-zombie apocalypse.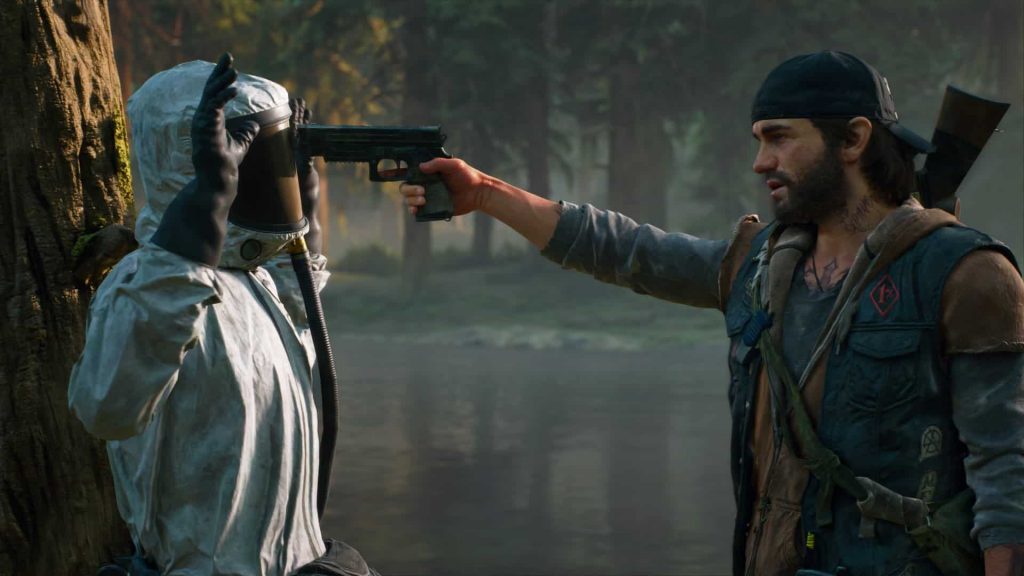 Best PS4 Exclusives: Days Gone interweaves a compelling story with some superbly engineered horde AI.
Though Days Gone adheres perhaps a little too closely to the traditional open-world template, it demands attention on account of its massive offering, great performances (Sam Witwer as Deacon St. John puts in a particularly intense turn) and solid melee and gunplay mechanics.
Oh and the horde is an especially terrifying spectacle too – requiring tactics and strategy in equal measures in order to be surmounted, while cruising along the winding expanses of rural Oregon on a massive, hefty feeling bike is also deeply satisfying to say the least.
Related Content – PS5 Latest News – Release Date, Controller, 4K Blu-ray & More
Best PS4 Exclusives: DriveClub
Before Gran Turismo Sport roared onto PS4 at the end of 2017, the first-party racing game honors belonged to DriveClub and despite a somewhat rocky initial release period, Evolution Studios polished effort would soon evolve into a sublime racer that stands, even today, as one of the best racing games money can buy.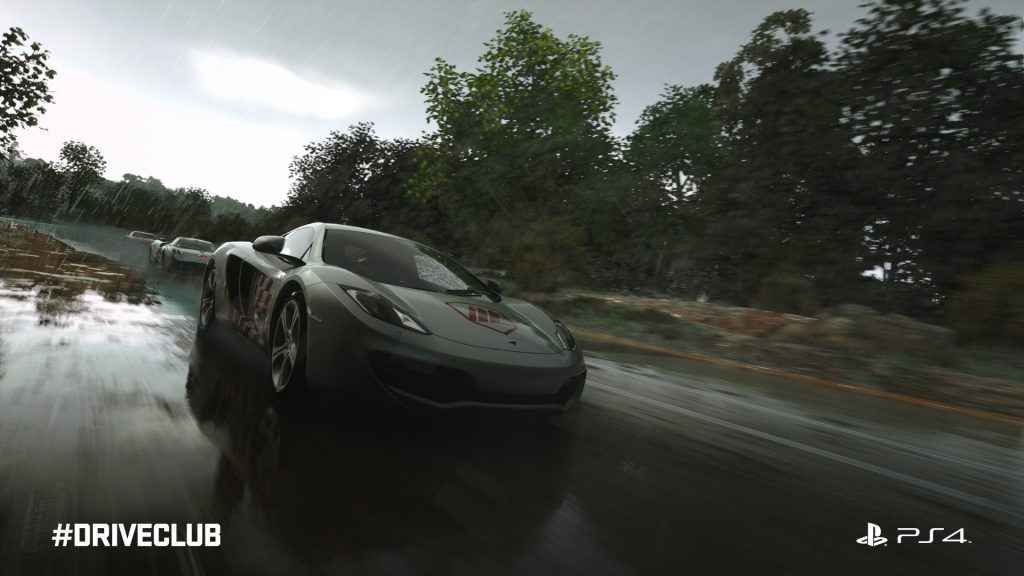 Best PS4 Exclusives: The weather effects in DriveClub are unmatched.
Boasting a bevy of cars to choose from, many hugely detailed tracks to race on, a rewarding progression structure and a beautifully tuned handling model, DriveClub still remains one of the premier racers on Sony's home console. Oh, and it still has the best weather effects of any racer on the market too.
Best PS4 Exclusives: Everybody's Golf
Since the release of the very first Everybody's Golf for the original PSOne back in 1997, Sony's whimsically charming golf effort has held a justified permanent place in the hearts of PlayStation gamers around the globe.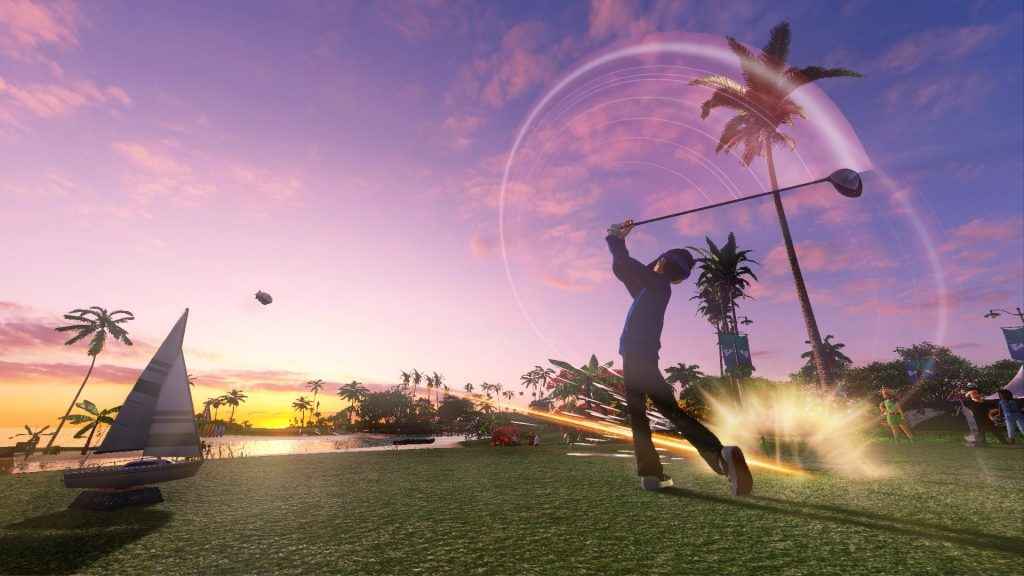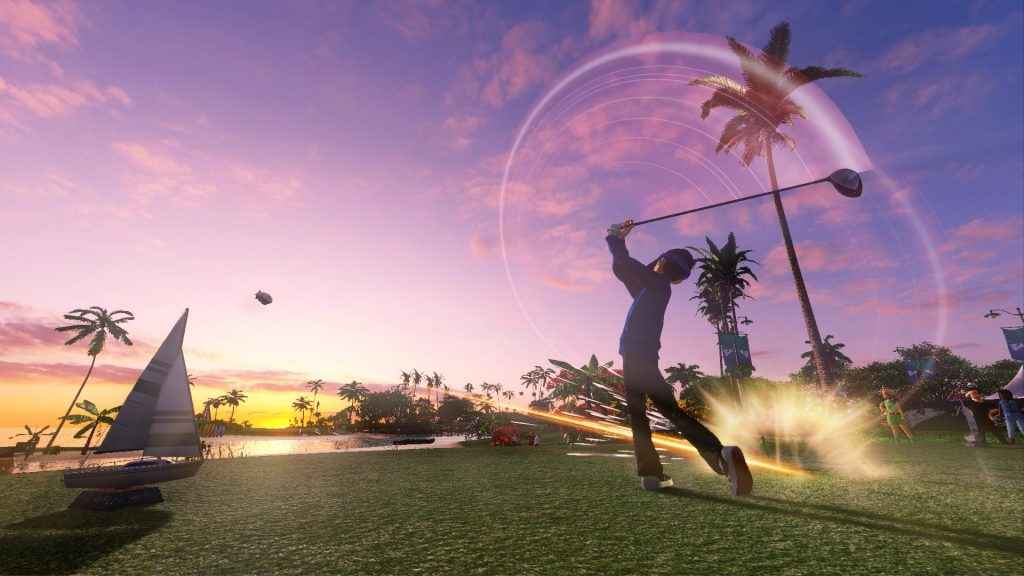 Best PS4 Exclusives: Everybody's Golf on PS4 is the most welcome and eminently playable the series has ever been.
Fast forward some 20 years and Sony's first-party golfer arrives on PS4 in rude form; boasting accessibility and character by the bucketload and reminding gamers that you don't need a super serious licensed golf simulation to create a genre effort that will appeal beyond its demographic. Easy on the eyes and easier still to play, Everybody's Golf does justice to its PlayStation lineage on PS4 and offers up a superlative bit of golfing that everybody can enjoy – hence the title!
Related Content – PS5 Release Date Confirmed For Holiday 2020
Best PS4 Exclusives: God of War
By the time Sony Santa Monica had milked the myths of ancient Greece dry with their previous six PlayStation God of War titles, players were interested to see where the series could potentially go next, and in April 2018, the trajectory for Sony's most brutal franchise became all of sudden beautifully clear. Moving the action to a new setting of Norse mythology, God of War immediately reassured fans that Kratos' newest stomping grounds would be fresh, though it would be a new level of subtlety and nuance that would meaningfully separate God of War's latest effort from those previous.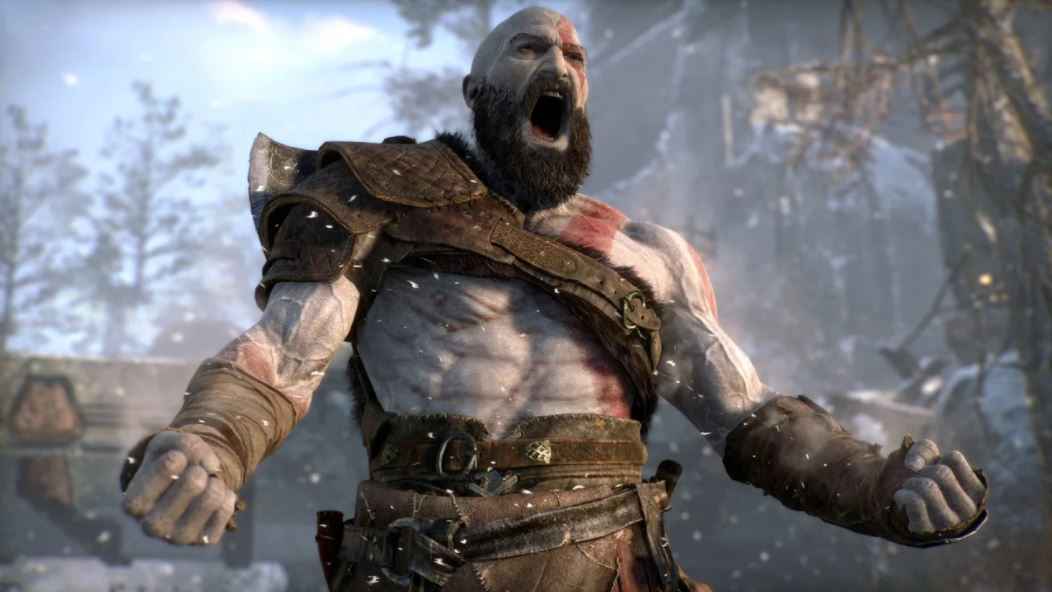 Best PS4 Exclusives: God of War marks a triumphant new beginning for the long running series.
Sporting a truly hefty beard, a new magical axe to replace his swirling Blades of Chaos and most surprisingly of all a son by the name of Atreus, God of War's inaugural incursion into Norse mythology was as close to perfection as you can possibly get. Neatly intertwining themes of parenthood and responsibility into the well-worn (though not any less bombastic) violent spectacle that has defined the series for years, God of War proves itself not only as the best entry in the series to date but also the most hands-down visually impressive game you can buy on PS4 right now.
With the promise of many more games to come which will also be set in this new Norse setting, God of War lays down a tantalizing road map for where the series will go to next. It's time to be excited by God of War again.
Best PS4 Exclusives: Gran Turismo Sport
Speaking of premier racers, Gran Turismo, Sony's longtime racing franchise, finally made its debut on PS4 at the end of 2017 and much like DriveClub before it, it's fair to say that it didn't release in tip-top form. Weeks later however, and diligent patching by developer Polyphony Digital has not only resulted in a more polished experience, but a much more content rich one too as a great deal of additional single-player races and tournaments were added to bring Gran Turismo Sport in line with fans expectations for the series.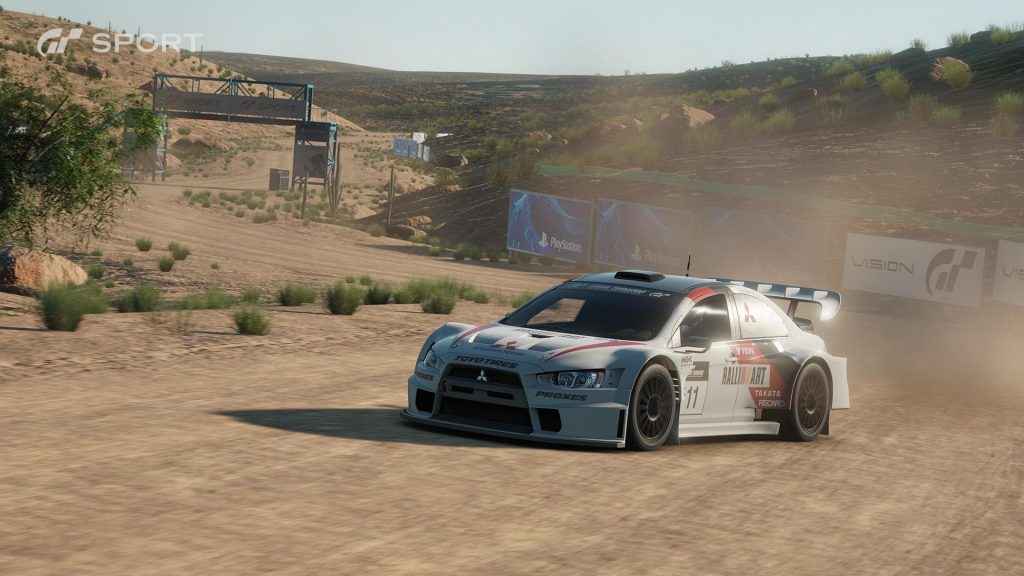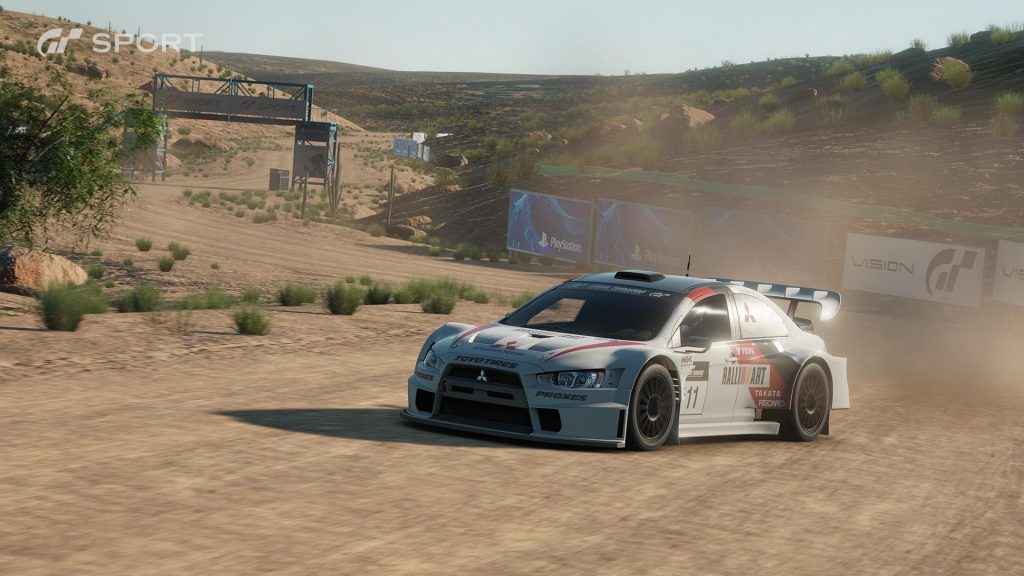 Best PS4 Exclusives: Gran Turismo Sport thrusts the long-running racing series into 4K and HDR.
With beautiful HDR-powered visuals (especially so on PS4 Pro where a higher resolution can be enabled), that timeless Gran Turismo handling model, more polish than seems eminently reasonable and generous PSVR support, you end up with a racer that is right up there with DriveClub in the 'must-have' stakes. You can own both y'know.
Related Content – Upcoming PS4 Games: PlayStation 4 Titles In 2020 You Won't Want To Miss
Best PS4 Exclusives: Gravity Rush 2
Sadly, the Gravity Rush 2 multiplayer servers have been shut down by Sony Interactive Entertainment. However, there's still an enthralling single player mode to play. The gravity control mechanics are superb as you jump and speed through the air.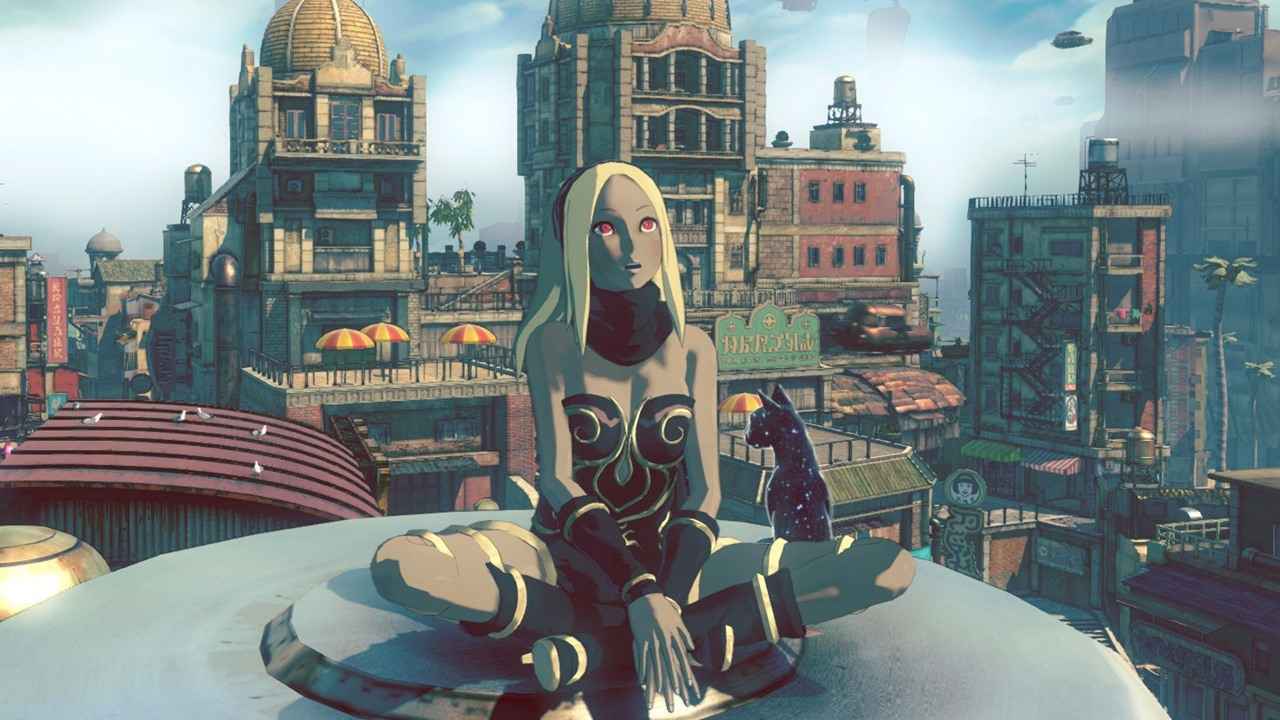 Best PS4 Exclusives: A stunning and beautifully produced effort.
The game map is huge meaning there's plenty of opportunity for exploration. There's also tons of missions to get involved in with a game that will take you 30 hours+ to complete.
The stunning anime art-style is just one of the appealing things about SIE Japan Studios action-adventure. Progression feels smooth, combat is thrilling and the slick gravity-defying movement of Kat in the game is slick.
Related Content – PS5 Vs Xbox Series X Specs Comparison – What We Know So Far
Best PS4 Exclusives: inFamous: Second Son
One of the earliest indicators of the level of graphical fidelity that PS4 would usher in over Sony's last generation console, inFamous: Second Son, Sucker Punch's first PS4 title simply looked incredible, with all manner of boundlessly impressive lighting and shadowing effects that still remain eye-opening to this day.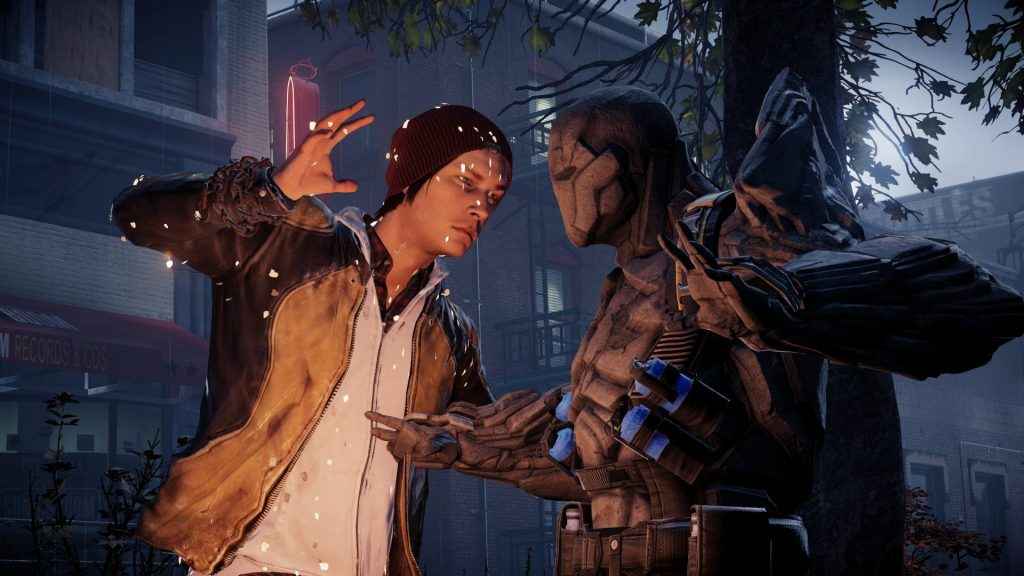 Best PS4 Exclusives: Even today, inFamous Second Son just oozes visual style.
More than just a technical showcase however, inFamous: Second Son more crucially took the third-person superhero action that was the series trademark into weightier and grittier waters, with characters that you care about and a well-crafted narrative that provides ample incentive for players to see it through to the end.
Best PS4 Exclusives: Nioh
On paper, Nioh should never have been released. Teased for the launch of the PS3(!) more than ten years ago, Nioh from Dead or Alive 5 developer Team Ninja seemed like the very definition of vapourware; a technopoetic promise of smoke and mirrors that would never amount to anything.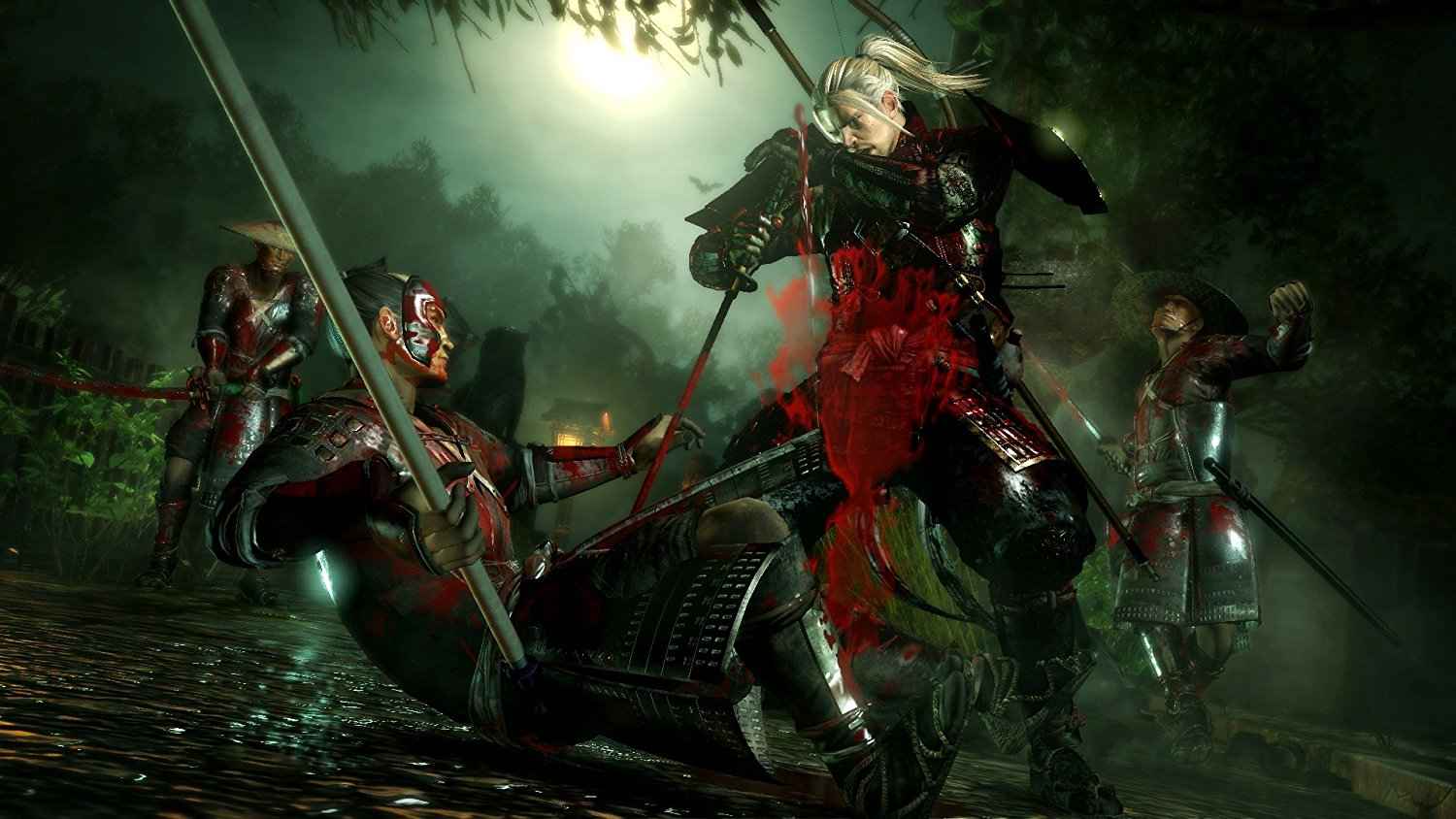 Best PS4 Exclusives: Nioh is beautiful to look at, satisfying to play and very, very hard to beat.
Fast forward to 2017, and not only did Nioh get released, but it also confidently staked its claim as a toweringly brilliant action adventure, and one which arguably takes the Dark Souls formula to new heights against a Feudal Japanese backdrop. There's no getting around it, if you love action adventures and fancy a staunch challenge you need Nioh.
Related Content – Best PS4 Indie Games – Excellent Games Everyone Should Play
Best PS4 Exclusives: Persona 5
The 2017 Game of the Year in the eyes of many, Persona 5 brought the offbeat and thoroughly brilliant JRPG series kicking and screaming onto PS4 with astounding results. Largely regarded as the best entry in the series, Persona 5 elevated the series traditional marriage of dungeon crawling and slice-of-life school shenanigans to new heights with hand-crafted dungeons, a new stealth system and a game world that is set in the very much real world realm of Tokyo.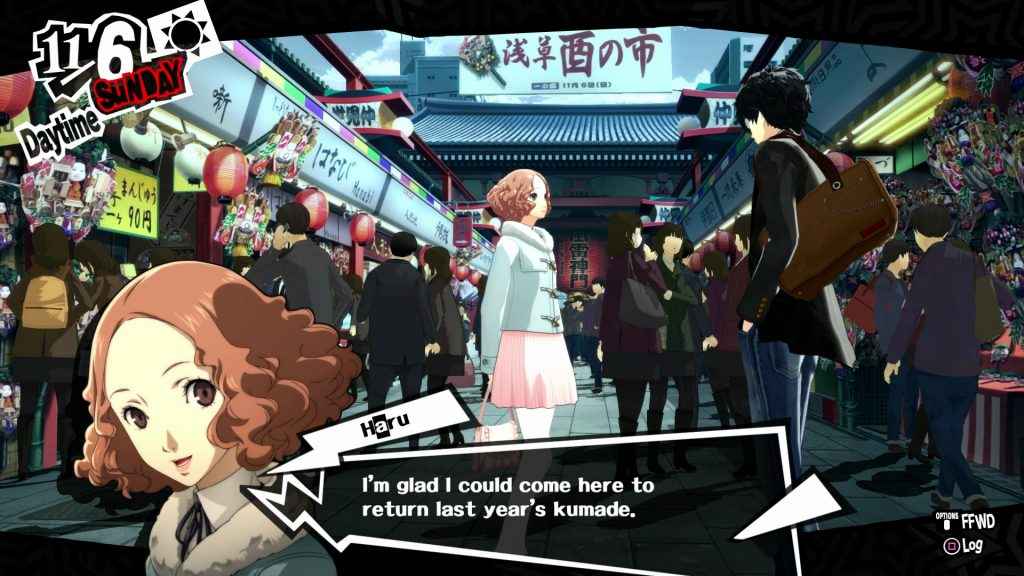 Best PS4 Exclusives: Persona 5 is easily the most stylish game of the PS4 generation so far.
Encompassing a brash, colourful and loud aesthetic that instantly catches the eye in addition to hundreds of hours of JRPG gameplay, Persona 5 isn't just at the apex of the JRPG genre, it also happens to be one of the very best exclusives you can buy on PS4.
Best PS4 Exclusives: Ratchet & Clank
No PlayStation platform would be complete without Ratchet & Clank and so it's with good news that I can confirm that not only does the PS4 serve as the home for the space duo's latest adventure, but it also happens to be one of the best installments in the series, too. A remake of the first game in the series, Ratchet & Clank on PS4 not only looks like a Pixar film in places from a visual standpoint, but it also weaves a number of improvements into the fabric of the base title to bring it bang up to date, too.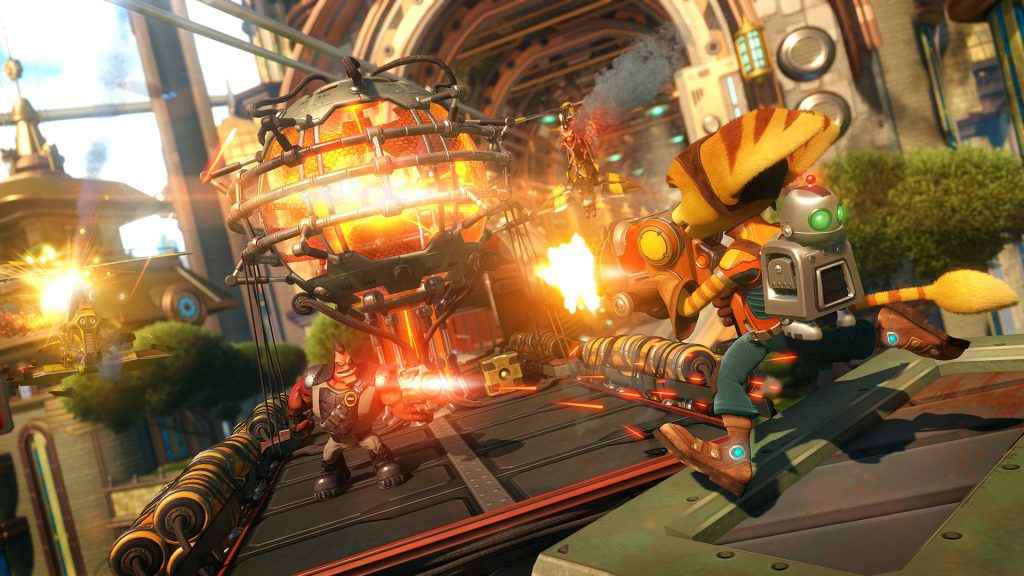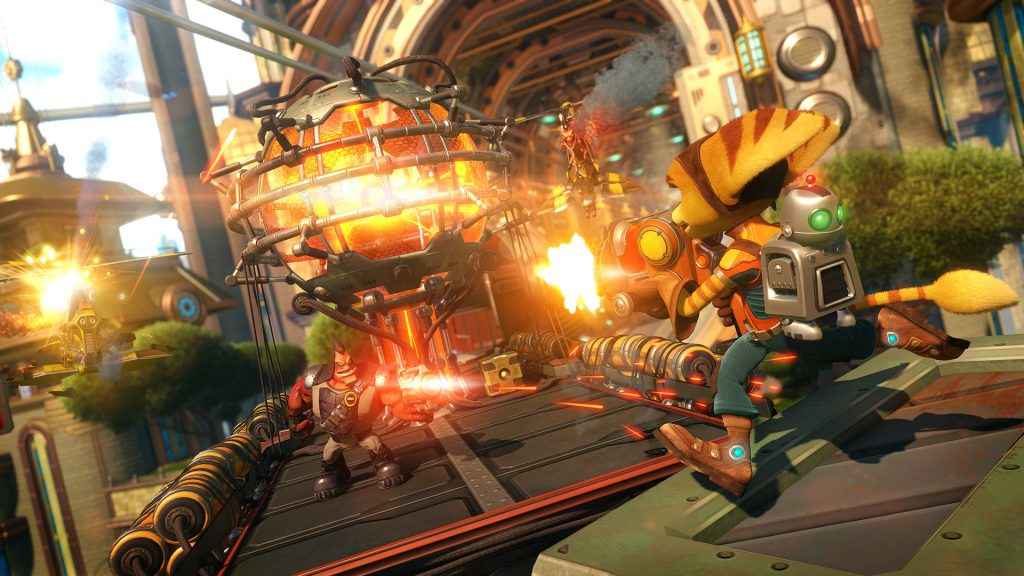 Best PS4 Exclusives: Ratchet & Clank has never looked so good.
From additional weapons and gadgets to the much-needed ability to perform strafe attacks, there can be little doubt that Ratchet & Clank on PS4 stands as perhaps the best entry in the long-running series to date. Furthermore, it also remains an obvious entry point for newbies and veterans alike into the action platforming adventures of PlayStation's most mischievous duo.
Related Content – PS5 Confirmed Specs – CPU, GPU, SSD, Storage, 8K & More
Best PS4 Exclusives: Shadow of the Colossus
Arguably the PS2's game of its generation, Shadow of the Colossus comes to PS4 in magnificent form thanks to the boundless talents of porting studio Bluepoint Games. In every way the definitive version of what is arguably Team Ico's magnum opus, Shadow of the Colossus has been completely remade (not remastered) for PS4 as it boasts all new art and visual effects that serve to drive its distinctly minimalist style to even grander heights than ever before.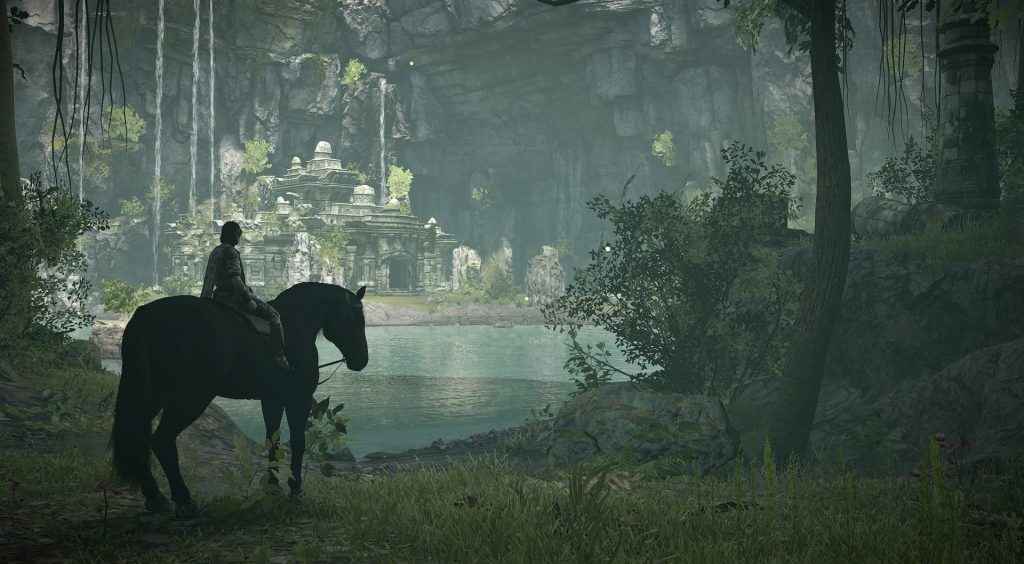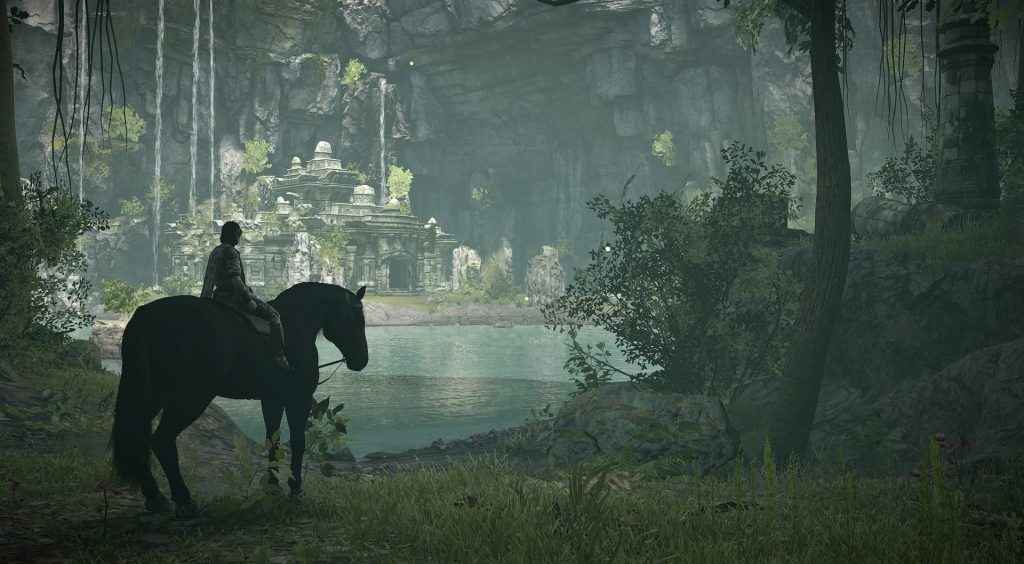 Best PS4 Exclusives: Bluepoint Games have done a stellar job in remaking Shadow of the Colossus for PS4.
A timeless action adventure gem that staunchly rejects the modern day busywork that infests so many games while also embracing a narrative that eschews expected ethical convention in favour of something far more darkly ponderous, it's perhaps fitting that one of the greatest games of PS2's generation now also becomes one of the greatest games of the PS4 generation, too. Make no mistake, this is a true PlayStation classic reborn and reforged in its ultimate form – you owe it to yourself to include Shadow of the Colossus in your collection.
Best PS4 Exclusives: Spider-Man
For the longest time Spider-Man has languished somewhat when it came to his depiction in videogames. Arguably surpassed by Rocksteady's Batman games in the past, the pride of New York City has deserved better – and now, at last, Spider-Man is better and in being so reaches beyond his peers in the process.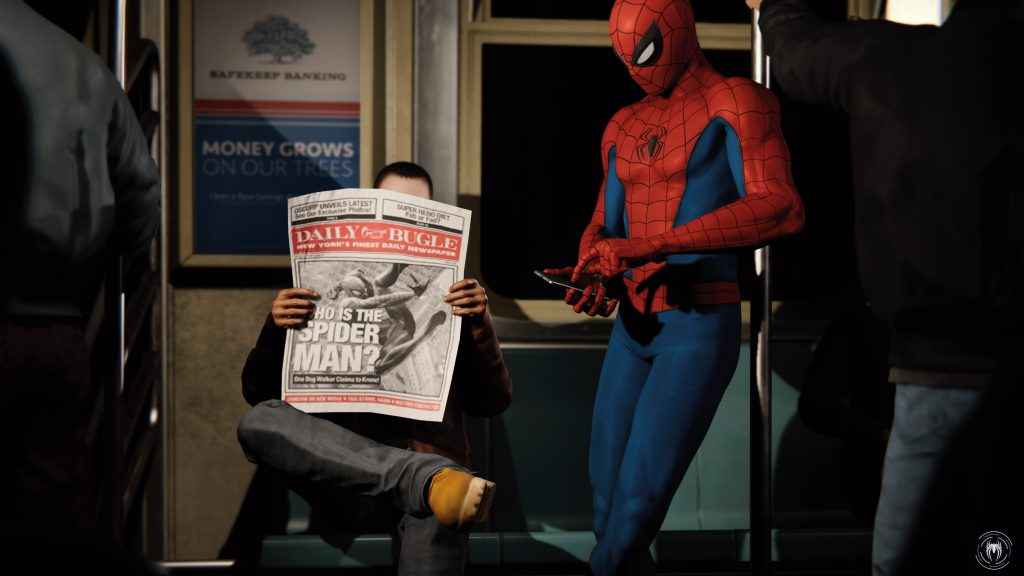 Best PS4 Exclusives: Insomniac's Spider-Man is one of the best superhero games ever made.
A wondrously cinematic affair that combines a great story, some of the best open-world traversal ever and some of the best visuals seen on PS4, Spider-Man is nothing less than an essential triumph. I mean, you simply feel like Spider-Man and as such, I cannot think of any higher praise to bestow upon the wonders that Insomniac Games have wrought here.
Best PS4 Exclusives: Tearaway Unfolded
Few would have thought that despite a stellar debut on PS Vita, Tearaway on PS4 would be able to replicate anything remotely approaching the same magic as its handheld counterpart, and yet, that's exactly what happened with Tearaway Unfolded. Less a sequel and more a director's cut of the PS Vita original, Tearaway Unfolded is a platforming adventure that whisks players away to a whimsical paper craft realm where they must deliver a message to a mysterious portal that has opened in the sky.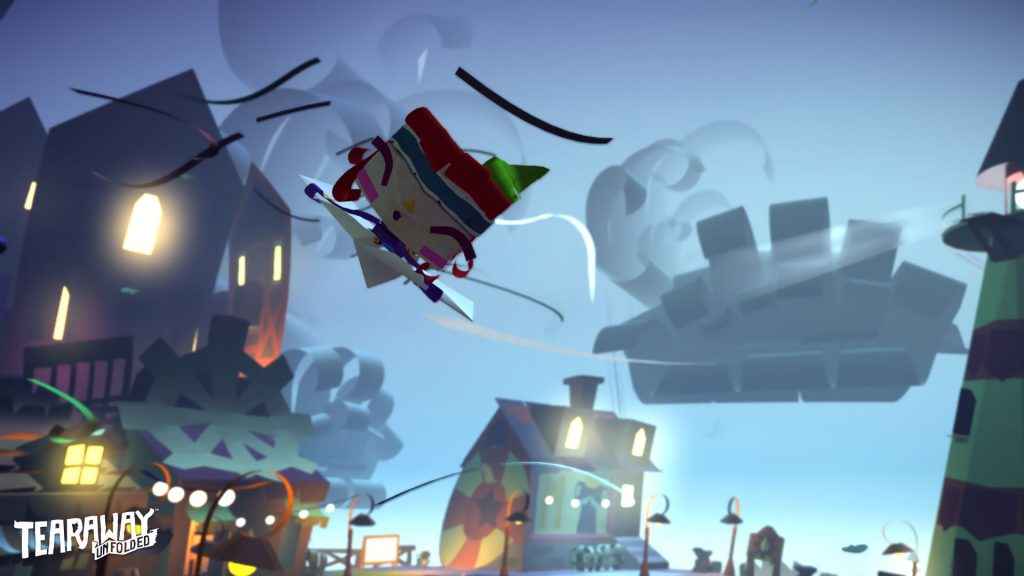 Best PS4 Exclusives: It's impossible not to fall in love with Tearaway Unfolded.
Beyond its seemingly twee premise, Tearaway Unfolded proffers itself as a masterful take on the platforming genre. Much more than a straight-laced effort, Tearaway Unfolded makes inspired use of touchpad on the Dualshock 4 controller; enabling players to create objects allowing them to progress through the game world and permitting them to affect the environment in unprecedented ways. Absolutely bursting with character and presenting itself as a shining example of how you port a PS Vita classic to PS4, Tearaway Unfolded is beautifully charming and involving title that really stands apart from anything else on the console.
Best PS4 Exclusives: The Last Guardian
In a manner akin to Nioh, The Last Guardian was originally destined to release on Sony's last-generation console but due to a series of haggard events, never made the cut. Finally finding a home on PS4 in 2017, Fumito Ueda's masterpiece provided all the spectacle and understated awe that we would expect from a Team Ico title. However, as any fan of that studio's output should know, there are a multitude of layers that exist under the astounding veneer for each of the studio's efforts and The Last Guardian is certainly no different in that regard.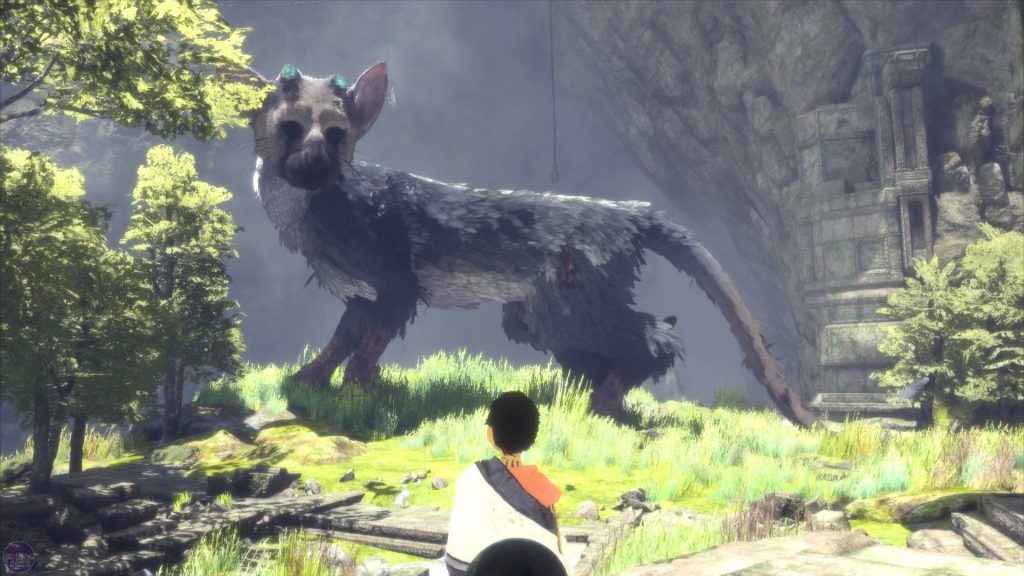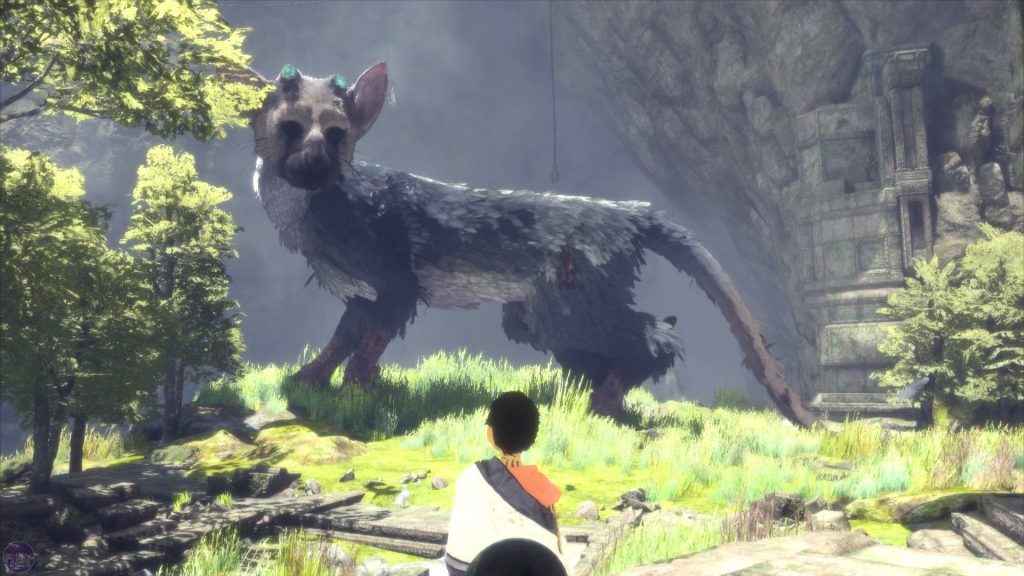 Best PS4 Exclusives: The long wait for The Last Guardian was more than worth it.
Cast as a boy who befriends as massive chimera amusingly named 'Trico', the two must work together to escape the dark forces that pursue them, with the young lad leveraging the gargantuan size of his companion to break obstacles and create paths of escape. The kicker here, is that Trico himself is governed by a highly sophisticated AI whereupon you must gradually build a rapport with him before he fully obeys your commands. Beautiful, poignant, haunting and boundlessly inventive, The Last Guardian emphatically makes a hatrick for Team Ico while also doubling up as one of the PS4's must have games.
Best PS4 Exclusives: The Last of Us Remastered
Without question the definitive version of the PS3 'Game of the Generation', The Last of Us Remastered comes to PS4 with a veritable raft of visual improvements and a not too subtle reminder that Naughty Dog's last gen swansong still remains one of the very best action adventures available.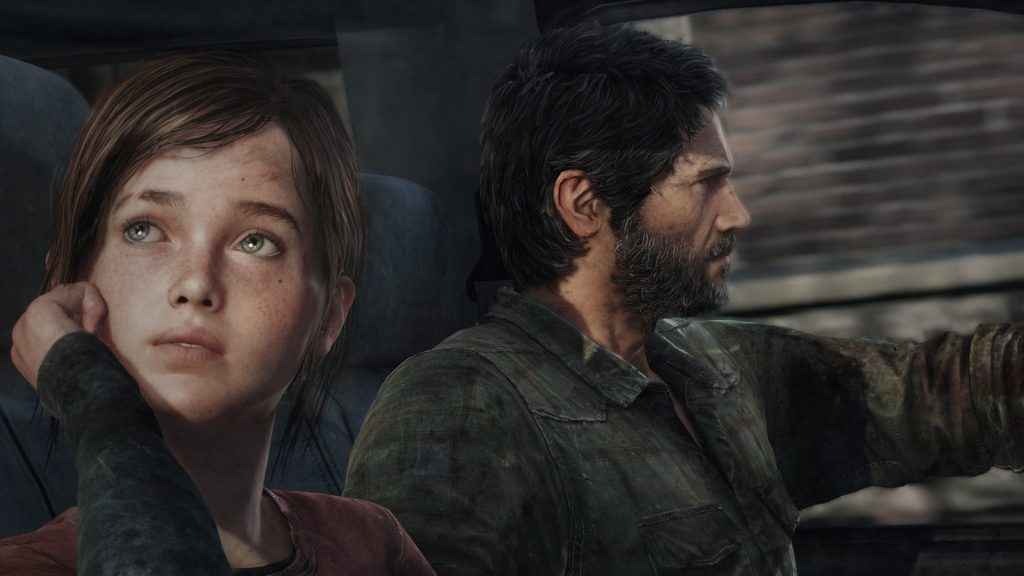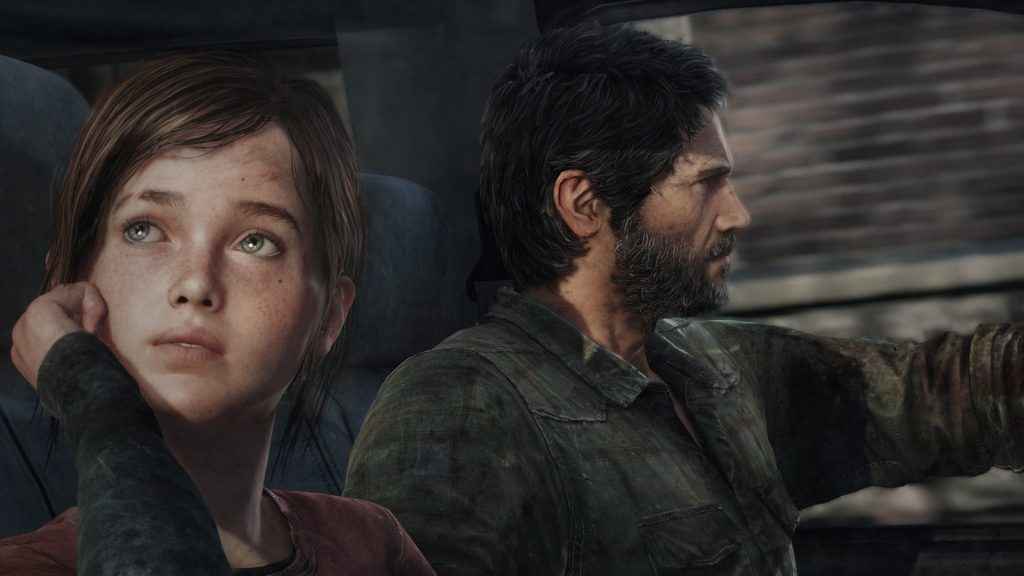 Best PS4 Exclusives: The Last of Us Remastered is the definitive edition of PS3's game of the generation.
A grimly nihilistic post-apocalyptic tale of mankind struggling to survive after being decimated by a parasitic virus which turns folk into murderous, flesh-eating monsters, The Last of Us Remastered masterfully combines emotional storytelling, engaging characters and hugely satisfying third-person combat to fashion an effort that simply has to be played by every PS4 owner. There is a reason why The Last of Us: Part II is so highly anticipated – this is it.
Best PS4 Exclusives: The Order: 1886
Though The Order: 1886 might not have the best Metacritic score, it bears inclusion here for a number of reasons regardless. Set in an alternate Victorian era where technology has leaped far beyond the constraints of that time, The Order: 1886 casts players as the member of a group tasked with uncovering a conspiracy behind a flood of monsters that have invaded good ol' London town.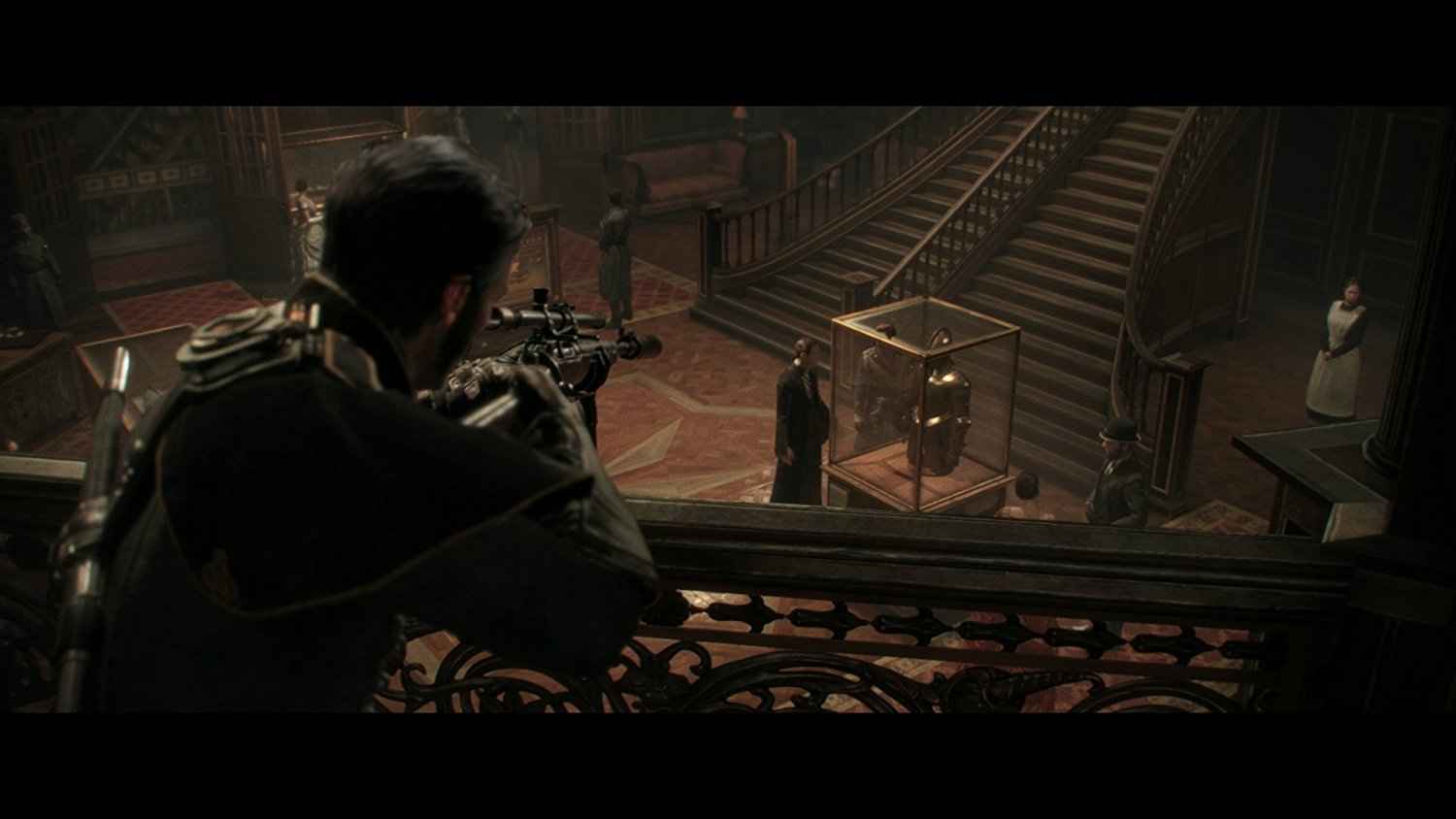 Best PS4 Exclusives: The Order 1886 is one of the most atmospheric and underrated third person shooters around.
A polished third-person shooter with some of the finest visuals on PS4, The Order: 1886 might have clunky stealth sections and an all-too brief campaign length, but the sheer spectacle of it all combined with the tremendous world building and accomplished cover shooter mechanics, ensures it remains one of PS4's most under appreciated gems. A sequel is most certainly needed.
Best PS4 Exclusives: Uncharted: The Nathan Drake Collection
A value busting compilation of Nathan Drake's PS3 adventures, there is arguably no better starting point for folks who have yet to experience the Uncharted series. Encompassing a series of globe-trotting third person adventures that combine the cinematic qualities of the Indiana Jones films with the trinket-chasing shenanigans of the Tomb Raider games, the Uncharted games have enthralled players the world over with its action heavy set pieces, quick witted characters and stunning visual presentation.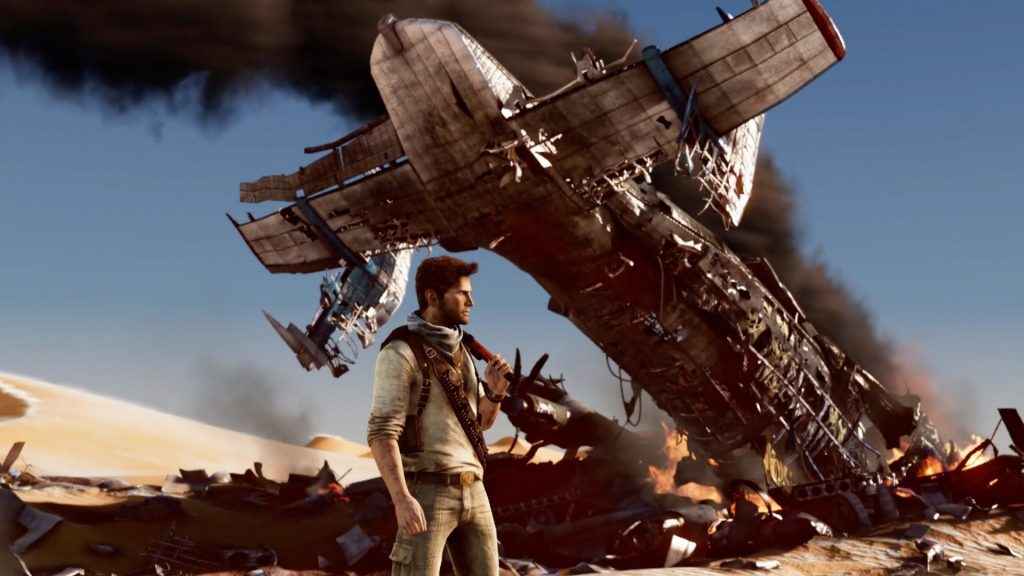 Best PS4 Exclusives: Uncharted: The Nathan Drake collection is arguably the best way to relive Nathan Drake's PS3 era career.
And now, thanks to the stellar remastering efforts of Bluepoint Games and Uncharted: The Nathan Drake Collection, fans can relive those adventures in their most pristine form with each of the three games benefitting from a new sheen of technical paint that includes higher resolution visuals, new textures and added effects to name just a few of the improvements.
Best PS4 Exclusives: Uncharted 4: A Thief's End
In retrospect there was perhaps no grander way to close out the Nathan Drake story on PS4 than Uncharted 4: A Thief's End. The epic culmination of the series to that point, the subtitle of the fourth entry in the series provided a foreboding clue about how developer Naughty Dog sought to bring an end to the adventures of Nathan Drake and simply put, Uncharted 4 remade the DNA of the modern videogame blockbuster in ways that we didn't think it could.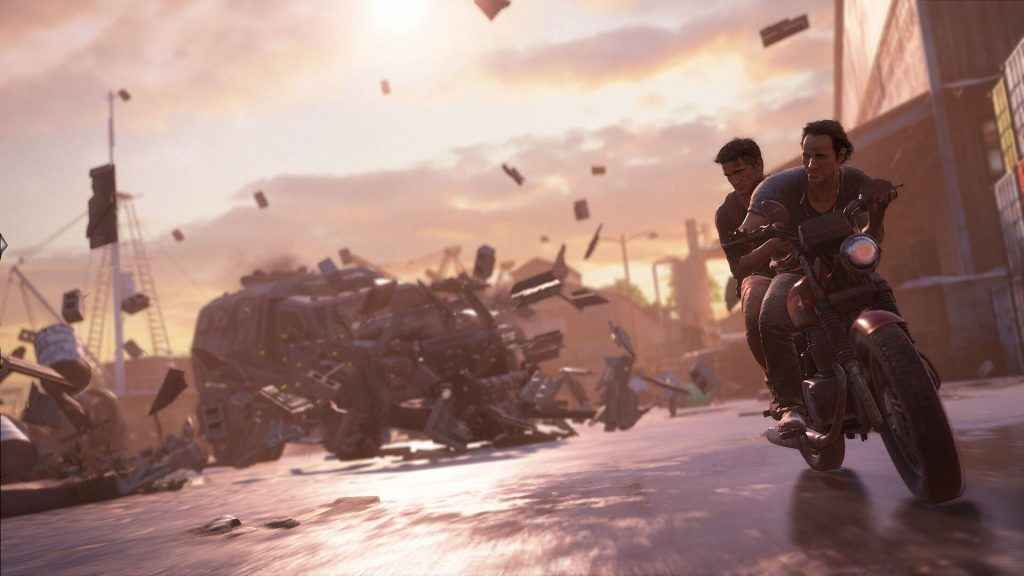 Best PS4 Exclusives: Uncharted 4: A Thief's End is one of the finest cinematic experiences you can have anywhere. Anywhere.
At turns embracing and heightening the series penchant for Hollywood bombast while juxtaposing such sequences against more tender moments that meaningfully add to these characters that we've spent the better part of the last ten years with, Uncharted 4 isn't just one of the most technically impressive games on PS4, it's also a more than fitting end for one of the enduring icons of the PlayStation brand.
Consistently stunning, deftly paced and stuffed with more action than a Die Hard convention, Uncharted 4 marks an exceptional and emotionally resonant end to the core of one of PlayStation's greatest franchises.
Best PS4 Exclusives: Uncharted: The Lost Legacy
A roaringly punchy and action-stuffed spin-off from the mainline Uncharted IP, Uncharted: The Lost Legacy takes the two most badass ladies from the series, frequent Nathan Drake partner/antagonist Chloe Frazer and Uncharted 4's mercenary soldier Nadine Ross, and pairs them up as they set out to find the legendary tusk of Ganesh, the son of Hindu god Shiva.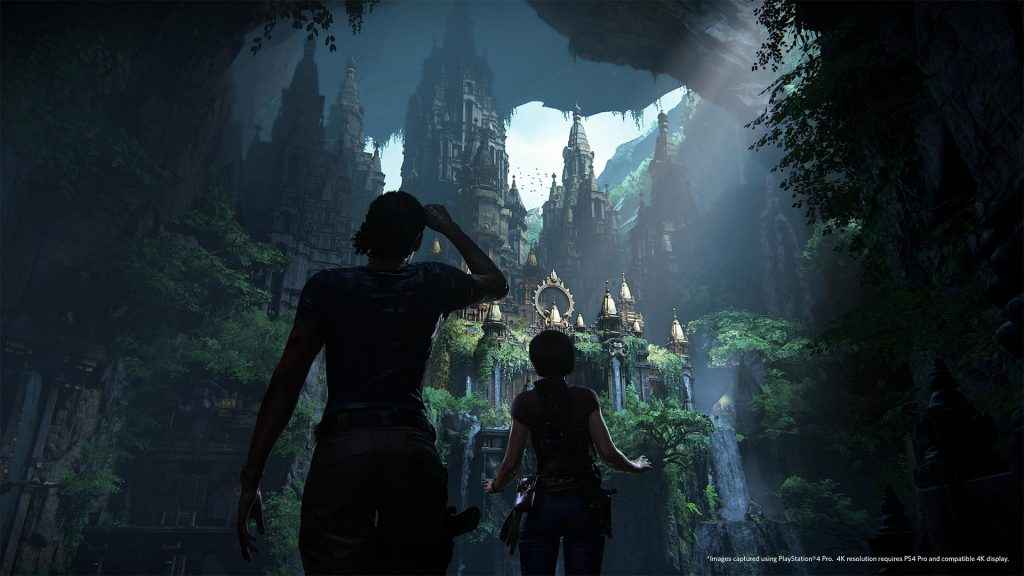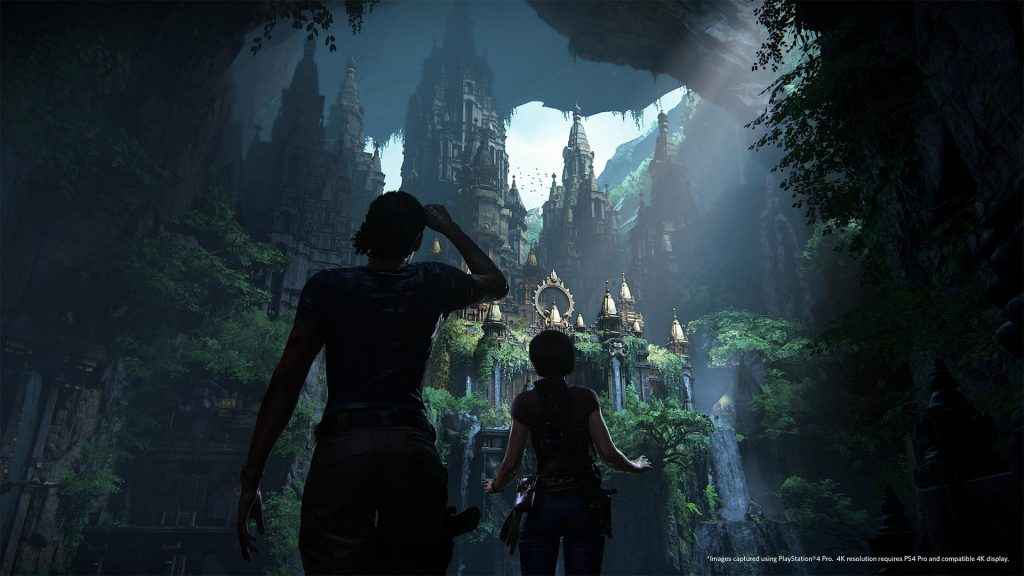 Best PS4 Exclusives: Uncharted: The Lost Legacy provides players with an enticing glimpse into a post-Nathan Drake Uncharted franchise.
Though markedly shorter than Uncharted 4 (and with a budget price to match), Uncharted: The Lost Legacy nonetheless gives a grand account of itself as provides players with whopping great dollop of the witty dialog and explosive action that they've been used to, all the while creating a pair of fantastic leading ladies in Chloe and Nadine. If this is an indication of what a post Nathan Drake Uncharted universe looks like, you can count us in.
Best PS4 Exclusives: Until Dawn
On first inspection, the cheese-filled teen slasher genre would seem to be difficult to replicate effectively in the confines of a videogame, and yet, in 2015, that's just what Supermassive Games achieved with Until Dawn. An interactive adventure not unlike Telltale Games The Walking Dead or Quantic Dream's Heavy Rain, Until Dawn doubled down on the non-linear aspects of those games by employing the Butterfly Effect mechanic which allows players to create numerous different scenarios and exponentially numerous outcomes.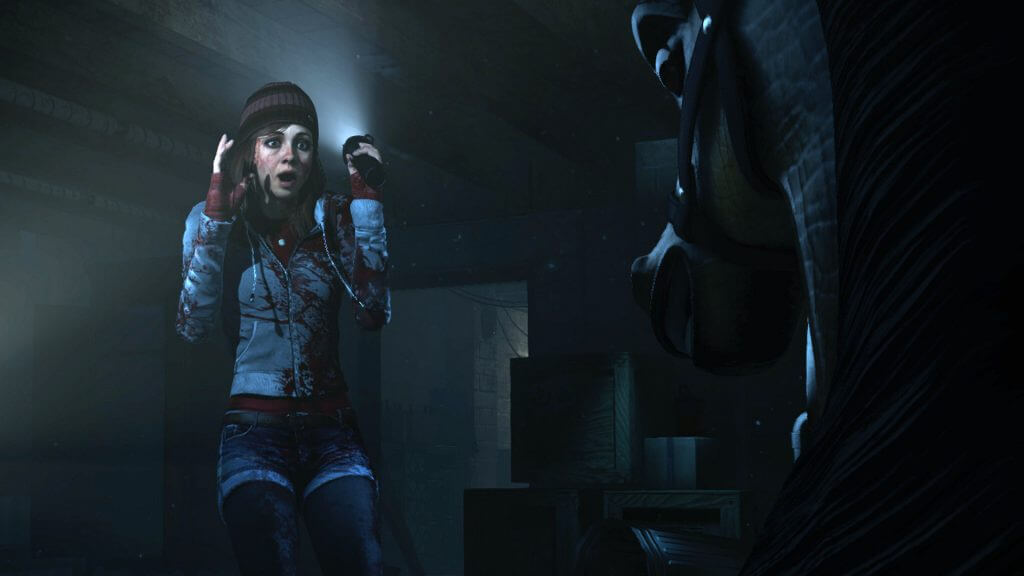 Best PS4 Exclusives: The motion captured performances in Until Dawn are always entertaining.
Truthfully though, what Until Dawn gets the most right is how fully it embraces its fabulously schlocky premise as players struggle to keep a group of mostly annoying, yet always entertaining college teens alive in the face of deranged serial killer whilst staying at an isolated mountaintop residence. Naturally, the first time you'll fail to save everyone and it's here that Until Dawn lays its hooks into you as you attempt repeated playthroughs and try different choices to get everyone home in one piece.
Best PS4 Exclusives: Wipeout Omega Collection
The stylish poster child of the PSOne era with its neon lit visuals, pulse-pounding techno music and face-tearingly fast races, Wipeout has always been synonymous with the PlayStation brand and in the Wipeout Omega Collection, a trio of the series best entries have been given a fresh coat of paint for newbies and veterans alike to enjoy.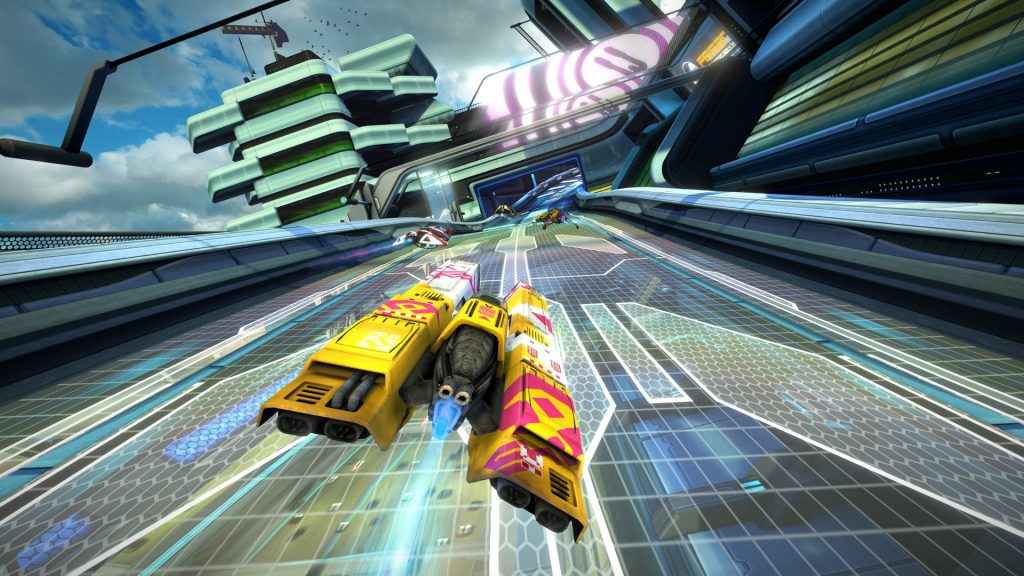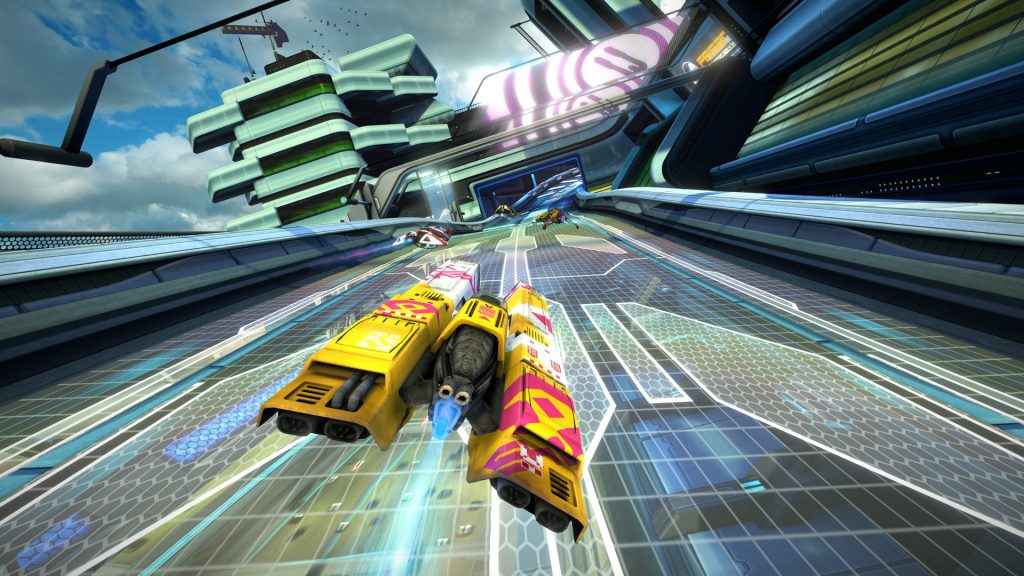 Best PS4 Exclusives: Wipeout Omega Collection looks absolutely tremendous running in 4K on PS4 Pro.
Including remasters of Wipeout HD, the Wipeout HD Fury expansion and Wipeout 2048, the Omega Collection offers up 26 unique tracks, 46 different craft to race on them with and showcases the whole thing with a boatload of extra detail all rendered at 1080p (4K for PS4 Pro owners)and 60 frames per second. Look, it's quite simple; if you have a thing for racing sci-fi craft at extremely high speeds across a variety of gorgeous looking tracks then Wipeout Omega Collection will be your bag, ridiculously so, in fact.
Upcoming PS4 Exclusives
Let's not forget all the great video games coming exclusively to PS4 soon. Further down the line, we can look forward to such as Ghost of Tsushima, and many others!
If you enjoyed this feature on the best PS4 exclusives, why not check out some of our other 'best of' features, such as the best PSVR games, best PS4 indie games and best PS4 FPS games and best PS4 fighting games that money can buy.
The Net Worth of These Pro 'Roblox' Players Left Us Stunned
Gamers have collected together in a multiplayer online game creation system platform that allows them to design and play a large variety of games. They can design and share the games they create so others can join them. It's an amazing platform filled with virtual worlds over a wide expanse of genres including role-playing, obstacle courses, simulations or traditional racing types. There are more than a hundred million monthly active users in Roblox as of August of 2019. Creators can monetize the games that they create through a currency exchange system developed for the system. Here are the 10 richest Roblox players, along with their robux account figures. We found the latest figures for the top players.
10. Saturniidae – $41,591,365
Saturniidae has been a member since the year 2010 and is the tenth-ranked player in Roblox with $41,591,365 and $32,454,306 in RAP. Saturniidae has 3,797 collectibles and 174 friends listed on the player's profile site and belongs to the Limited Lunatics group.
9. Azarth – $47,839,284
Azarth is ninth in ranking on the player's profile with a value of $47,839,284 and a RAP of $9,056,836. Azarth has 82 collectibles with 37 friends and 3 limited collections within inventory including Dominus Infernus, Dominus Empyreus, and Dominus Frigidus. Azarth has been a member since joining in August of 2012.
8. CV10K – $49,126,771
CVK10K is the 8th ranked richest Roblox player with a value of $49,126,771 and a RAP of $12,468,134. CV10K has 141 friends and 271 with 5 limited collectibles including Dominus Messor, Dominus Aureus, Dominus Rex, Dominus Empyreus, Dominus Infernus, and Dominus Frigidus. This player joined in November of 2014 and belongs to the Dominus group.
7. BuildIntoGames – $56,625,211
This player has a value of $56,625,211 and a RAP of $12,325,199 with a ranking of number 7 in Roblox. BuildIntoGames has shared that his name is Preston and he has 28 friends and 66 collectibles. Four of these are limited collectibles including Orange Ninja Headband of All Earth's Fire, Dominus Empyreus, Dominus Infernus, and Dominus Frigidus. He is a lead developer of Big Games with a membership of more than 660,000 and he joined Roblox play in September of 2011.
6.zlib – $62,788,694
Zlib is the sixth richest Roblox player with a value of $62,788,694 and a RAP of $16,084,269. His name is Dylan and he has 215 collectibles, of which two are limited including Dominus Empyreus and Dominus Frigidus. He's been a member since June of 2015 and has 90 friends. Zlib is a member of the Bee Swarm Simulator Club, Small Games, and Ming Studios and is a fan of Rumble Studios, Titanium Studios, Big Game Simulators, Fun Fails and the LMAD group.
5. EarlGrey – $78,260,000
EarlGrey is the fifth richest Roblox player with a value of $78,260,000 and a RAP of $17,362,498. EarlGrey has 44 collectibles, four of which are Limited U including Dominus Astra, Rbadam Smokestack Top Hat, and two Hooded Firehoods. EarlGrey has been a player since joining in August of 2006, and has zero friends, 4,721 followers and is following 3,980 players. This player has no groups listed in the profile.
4. Stickmasterluke – $128,779,988
Stickmaster Luke is the fourth-ranked Roblox player with a value of $128,779,988 and a RAP of 39,403,162. This player has 2,564 collectibles, of which 6 are limited U including Glorious Purple Party Queen, Dominus Frigidus, Dominus Infernus, Dominus Empyreus, and Dominus Astra. This player has 165 friends, 575,000 followers and follows 297,000 players. Stickmaster Luke is a developer for Full flower Studio, Fullfire Studio, White Collar GAmes, and Avian Skies among others. The games owned by Stickmaster Luke are Combat Initiative, Speed Run Ultimate, Creative Lasso, Phoenix Feather Studios, Dreams of Development, I don't know it could be, and others. This player joined in October of 2007.
3. Son of Sevenless -$138,881,738
Son of Sevenless is the third-ranked Roblox player on our list of the top ten. This player has a value of $138,881,738 with a RAP of $33,852,306. Son of Sevenless has 1,457 collectibles, of which 6 are unlimited u including The Darkest Alchemist, Malachite Rock Helmet, Portrait of a Hero at Carnival, Noob Assist: Donut Dash, Thrill Seeker, and Ice Monster. This player joined Roblox in February of 2007, has 6 friends, 12,000 followers, and follows just over 6,000.
2. Linkmon 99 – $140,898,694
Linkmon 99 is the second richest Roblox player in the world today. He was over 250,000 subscribers and he has a higher inventory value than Roblox, although Roblox has him beat by 900,000 in his account of robux. It was a toss-up between the two, but if we're going by robux, Linkmon 99 takes second place in the ten richest Roblox players. His RAP is $44,891,297. Linkmon 99 has 200 friends and 346,000 followers and in addition, is the owner of Rarenthusiasts group and several others, is a partner in the Big Games group, and a YouTube Promoter for The Sparkletime Studios. There are far too many to list here, but Linkmon either serves as admin, fan, partner or member of a large collection of Roblox groups.
1. Roblox – $186,906,027
Roblox is the username for the creator of Roblox. His name is David Baszucki. He is the richest Roblox player in the world today. He is currently ranked at number one with an R-value of $186,906,027. His RAP is $52,225,117 with 1,981 collectibles. The owner has received multiple accolades and awards for the creation of the Roblox platform including a Tech & Innovation Award in gaming and sports from the San Francisco Business Times in 2017, the San Mateo County's Economic Development Associations SMACEDA Award of Excellence, Inc. 5000's list of America's fastest-growing companies for 2016 and 2017 and Deloitte's Technology Fast 500 list.
Brie Larson Can't Stop Talking About This In First Gaming Video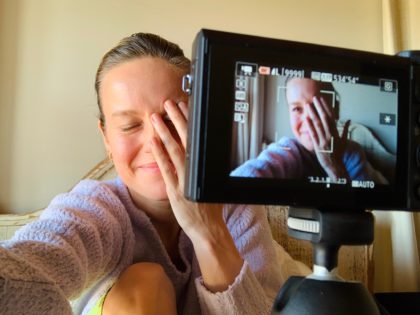 It is no news that many celebrities are addicted to the popular life simulation game Animal Crossing: New Horizons. The game is a perfect stressbuster because of its simple, relaxing gameplay and the fact that it lets players be part of an adorable virtual community. Celebs have a pretty hectic and stressful life and this game makes for a perfect getaway.
Among the ones who are addicted to this game and totally love it is Captain Marvel actor, Brie Larson. Yesterday, she uploaded a video of her playing the game while answering various questions by fans, on her YouTube channel. This also happens to be her first gaming video.