The daughter of Peter Parker and Mary Jane also has powers, so there has been a debate about whether she is a mutant or not.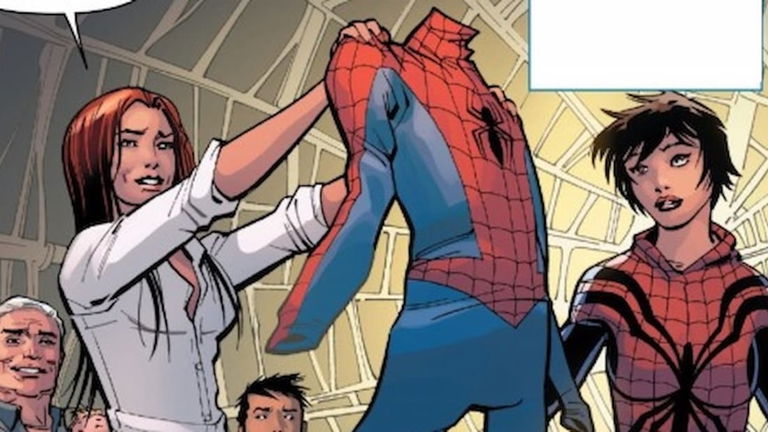 08/01/2022 23:00
Spider-Man is not only one of the most iconic heroes of the Marvel universe, but, throughout its history, we have seen different versions of the character. However, if we had to talk about a true descendant of this superhero, that would be his daughter, Mayday Parker.
this girl was born fruit of love between Peter Parker and Mary Jane Watson. And, although perhaps some readers might think that he was going to grow up as an ordinary teenager, the reality has been quite the opposite, since this has developed the same arachnid abilities of his father. But all this points to could be considered a mutant. Next, we will tell you all the details.
Is Spider-Man's daughter a mutant?
To understand if Mayday Parker is she a mutant or notit is necessary to understand what this term refers to.
The mutant-hunting Sentinel discovered an anomaly in Mayday when she was in her mother's womb, even though she doesn't have the X gene.
In the Marvel universe, people born with the "gen X", are capable of developing unique abilities that vary from one person to another. We can see this in the variety of X-Men characters and their fantastic powers.
Therefore, any person who has this particular gene will be considered a mutant. However, in comic #415 of The Amazing Spider-Man, created by Tom DeFalco and Mark Bagley, we can witness the battle between Peter Parker and Ben Reilly against a Sentinel robot, which has been sent to detect and hunt down mutants that have this particular gene.
During this event, the Sentil visualizes Mary Jane Watson, who has Mayday Parker in her womb, her unborn daughter. But at this moment, the robot detects that there is something strange with the embryo, because, although it is not typical of a mutant with the X gene, it is not ordinary like that of other humans. So, despite this event, he does not attack her.
Eventually, when Mayday is born and grows up, begins to develop the same powers That his father. So this leaves her in a weird place, because she doesn't have the X gene, so she's not a mutant, but she was born with powers, so she's not just a regular human either.
However, one of Marvel's editors has addressed this question regarding the girl and replied that she is not an ordinary human, but she is not a mutant either. So this turns her into a mutated girlas his powers come from his father and not from this particular genome.
Who is Mayday Parker (Spider-Girl)?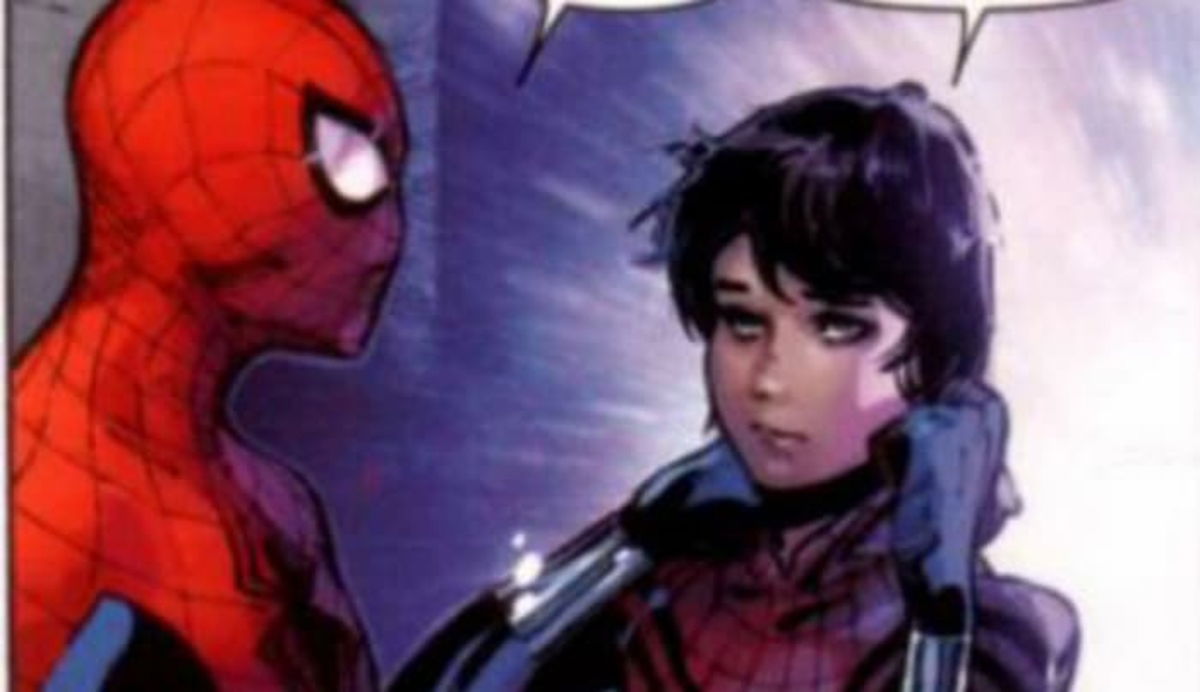 Peter Parker and his daughter, Mayday Parker
In a timeline of the Marvel universe, the Green Goblin stars in one of the most destructive attacks on Spider-Man, since murdered mayday.
However, in another reality, the girl was able to stay alive, so eventually and during her adolescence, she began to develop the same superpowers that her father has. This has happened on Earth-982, in which she is she too has become the defender of the citywhile starting her career as Spider-Girl.
Mayday has relieved his father, as he had to retire after suffering a terrible injury. However, the girl has been doing very well. So we could say that she is a fantastic successor with the suit.
Spider-Man's daughter could be a mutant
The daughter of Peter Parker and Mary Jane also has powers, so there has been a debate about whether she is a mutant or not.Is Spider-Man's daughter a mutant
juegosok
en
https://fromthesource.link/wp-content/uploads/2022/08/Mayday-Parker-la-hija-de-Peter-y-Mary-Jane-podria-ser-considerada-una-mutante.jpg
2022-08-02
Original content at https://fromthesource.link/2022/08/01/spider-mans-daughter-could-be-a-mutant/
All rights are reserved for the original content (link in the upper line) author's
Acording with the Digital Millennium Copyright Act ("DMCA"), Pub. L. 105-304 If you believe that your copyrighted work is being infringed, notify our team at the email bitelchux@yahoo.es