SWOOOP
12/21/2016
Become a fearless pilot and show your flying skills in SWOOOP! Just jump in your biplane, collect gems, stars and wrenches and reach the highest score!
Category:action,skill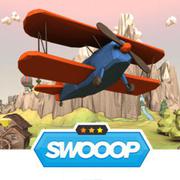 Casual Dress Fashion .
Mixed World Visit Mixed World and help tiny blue monsters to defend themselves against red villains. Push all red monsters off the platform and master 30 challenging levels.
4x1 Picture Quiz .
Emily's Hopes and Fears .
My Little Dragon In My Little Dragon you will adopt a tiny and cute creature. Play with it, feed it, clean it and watch it grow up.
Penalty 2014 .
Fishy Rush Guide the little fish through the ocean while avoiding the dangerous enemies, such es the sharl. Collect coins and power-ups that will help you improve your high score.
Indi Cannon .
Ultimate Boxing In Ultimate Boxing awaits you a hard fight.
Chocolate Biscuits In the cooking game series Cooking with Emma this time you have to help the lovely cool to prepare the delicious Chocolate Biscuits.
Peanut Butter Cookies Help lovely Emma in the cooking game series Cooking with Emma to prepare the delicious Peanut Butter Cookies, and read the whole recipe at the end.
123 Puzzle Prove your number skills and complete all levels of our 123 Puzzle.
Let me grow Make the flowers bloom by leading the water to their direction.
Jewel Explode .
Wordguess 2 Easy Improve your lexical and logical knowledge by guessing the words composed by the two pictures.
Drop Me Colorful puzzle, sweet sound, lovable characters and challenges.
Penguin Skip In Penguin Skip awaits you a frosty adventure.
Miner Block To beat the challenging puzzle game "Miner Block" you have to haul the minecart full of precious stones out of the mine.
Kids Color Book Color your favorite animals! This fun educational game aids children train their coordination skills and helps recognize color, lines and shapes.
Summer Lily .