Share
The result is something impressive.
We know that Jojo's Bizarre Adventure is one of the best-known manga and anime franchises in the world, just like Dragon Ball. However, you may not know of the great affection that its creators, Hirohiko Araki and Akira Toriyama, have for each otheras evidenced by this reinterpretation of the Dragon Ball Z volume 33 cover that portrays the antagonism between Gohan and Cell.
On the cover shared by the account of Twitter Araki's Art, we can compare the two versions one by one. On one side, Araki paid tribute to the three-dimensional movement that Toriyama gave Cell and Gohan and faithfully portrayed the way the villain looks down on Goku's son.
Dragon Ball volume 33 redraw by Araki, 2022. pic.twitter.com/RiHPZumYbo
— Araki's Art (@ByAraki) June 29, 2022
This image comes directly from the August 2022 issue of Saikyo Jump, due for release on July 4, 2022, which will feature an illustration of Gohan and Cell by Hirohiko Araki that recreates the cover of volume 33 of Dragon Ball. The illustration was drawn as part of the Dragon Ball Super Gallery, which is an ongoing project to commemorate the 40th anniversary of Akira Toriyama's manga.
Every month starting in August 2021, famous Japanese manga artists will recreate the 42 covers of the Dragon Ball manga until January 2025. So far, the manga artists who have appeared on the project include Masashi Kishimoto, Tite Kubo, Osamu Akimoto, Ryuhei Tamura, Tatsuki Fujimoto, Koyoharu Gotouge, Kenta Shinohara, Tatsuya Endo, Hiroshi Shiibashi, Mitsutoshi Shimabukuro, and Yusei Matsui. Tes e infusiones
Hirohiko Araki admires Akira Toriyama's work in Dragon Ball
According to the author himself, Dragon Ball art created by Akira Toriyama has a very authentic and unique depth to it: "Trying to perfectly recreate this piece made me remember something again. Toriyama's drawings seem basic and flat, but they have an odd level of 3D to them. It's a great technique that can "create a 2D effect and a 3D effect at the same time" while still making it look pleasing to the eye. I had the great honor of drawing Volume 33."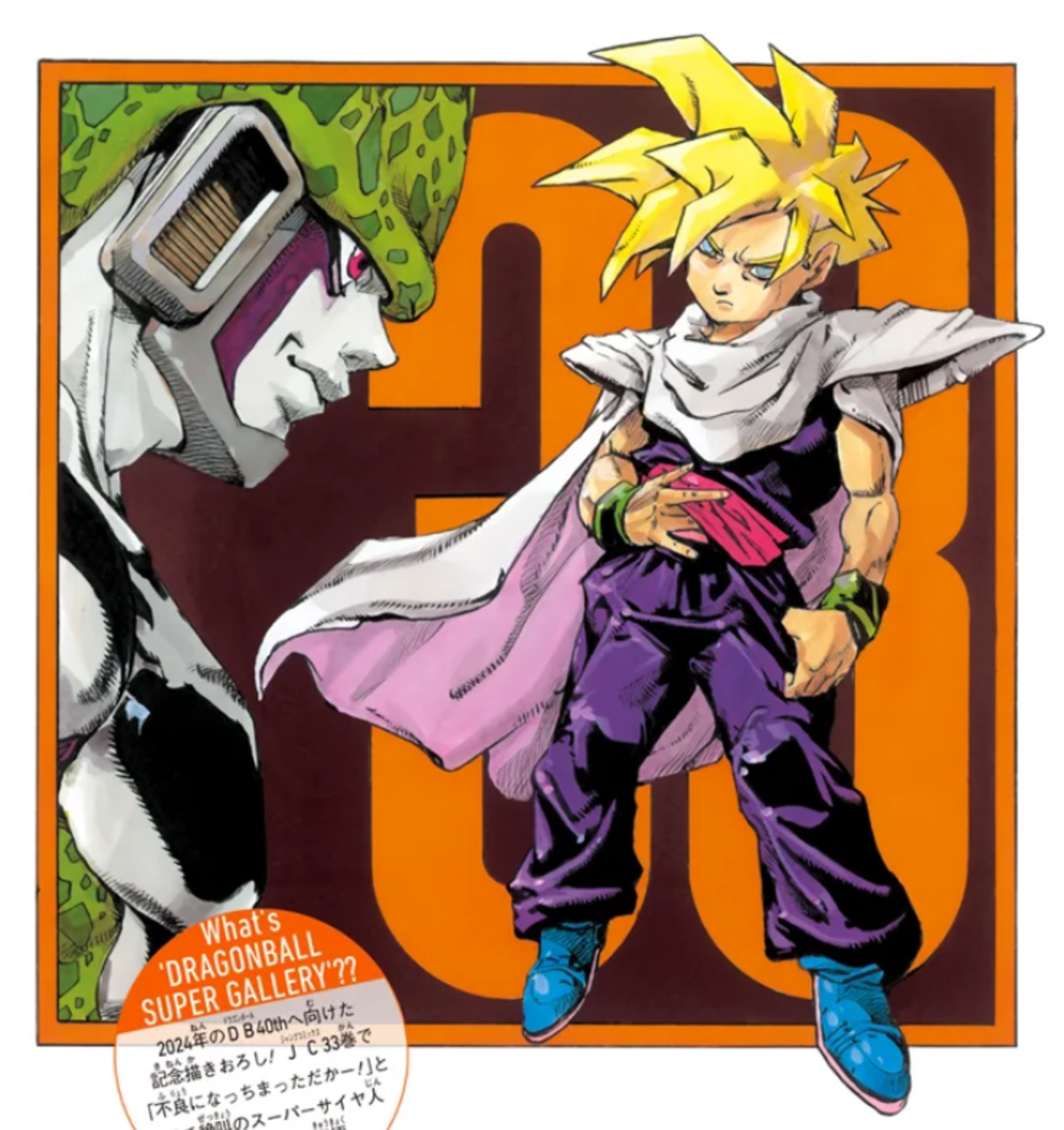 Hirohiko Araki, was the author of Jojo's Bizarre Adventure, and the first guest to honor Akira Toriyama, creator of Dragon Ball.
It seems that Hirohiko Araki, creator of Jojo's Bizarre Adventure was one of the first artists to recreate these iconic Dragon Ball covers. Without a doubt, the result is impressive and lets us see the quality of artist that this mangaka is and the passion he feels for his partner's work.
Related topics: dragon ball
Share

Follow Alfa Beta Play and find out about all the news in video games and anime Follow us on Google News
The creator of Jojo's Bizarre Adventure recreates this Dragon Ball Z cover
Share The result is something impressive.Hirohiko Araki admires Akira Toriyama's work in Dragon Ball The result is something impressive.Hirohiko Araki admir
juegosok
en
https://fromthesource.link/wp-content/uploads/2022/06/dragon-ball-jojos-bizarre-adventure.png
2022-07-01
Original content at https://fromthesource.link/2022/06/30/the-creator-of-jojos-bizarre-adventure-recreates-this-dragon-ball-z-cover/
All rights are reserved for the original content (link in the upper line) author's
Acording with the Digital Millennium Copyright Act ("DMCA"), Pub. L. 105-304 If you believe that your copyrighted work is being infringed, notify our team at the email bitelchux@yahoo.es