Share
It's a shame we can't see Gwenom in her most epic battles in this outfit!
On multiple occasions, Marvel Comics fans have taken it upon themselves to give their favorite characters their personal touch and, in the process, demonstrate their skills and creativity. Therefore, it is clear to us that there are more and more heroes or, failing that, anti-heroes, who could change their appearance from time to time on the Internet.
A sea change for Spider-Gwen
Recently, a Twitter user has shared on her account an incredible fan art where Spider-Gwen changes her classic heroine outfit for one that could represent a dark side of her personality. In fact, it could be said that it is the opposite of his appearance of black and white tints, where the pink tones of his cape and arms stand out. That is why it is very striking that he has changed so drastically in this funny illustration. The artist Paniny_01author of far art, has given her a new image that, to tell the truth, suits the superheroine, Venom/Siper-Gwen hybrid quite well: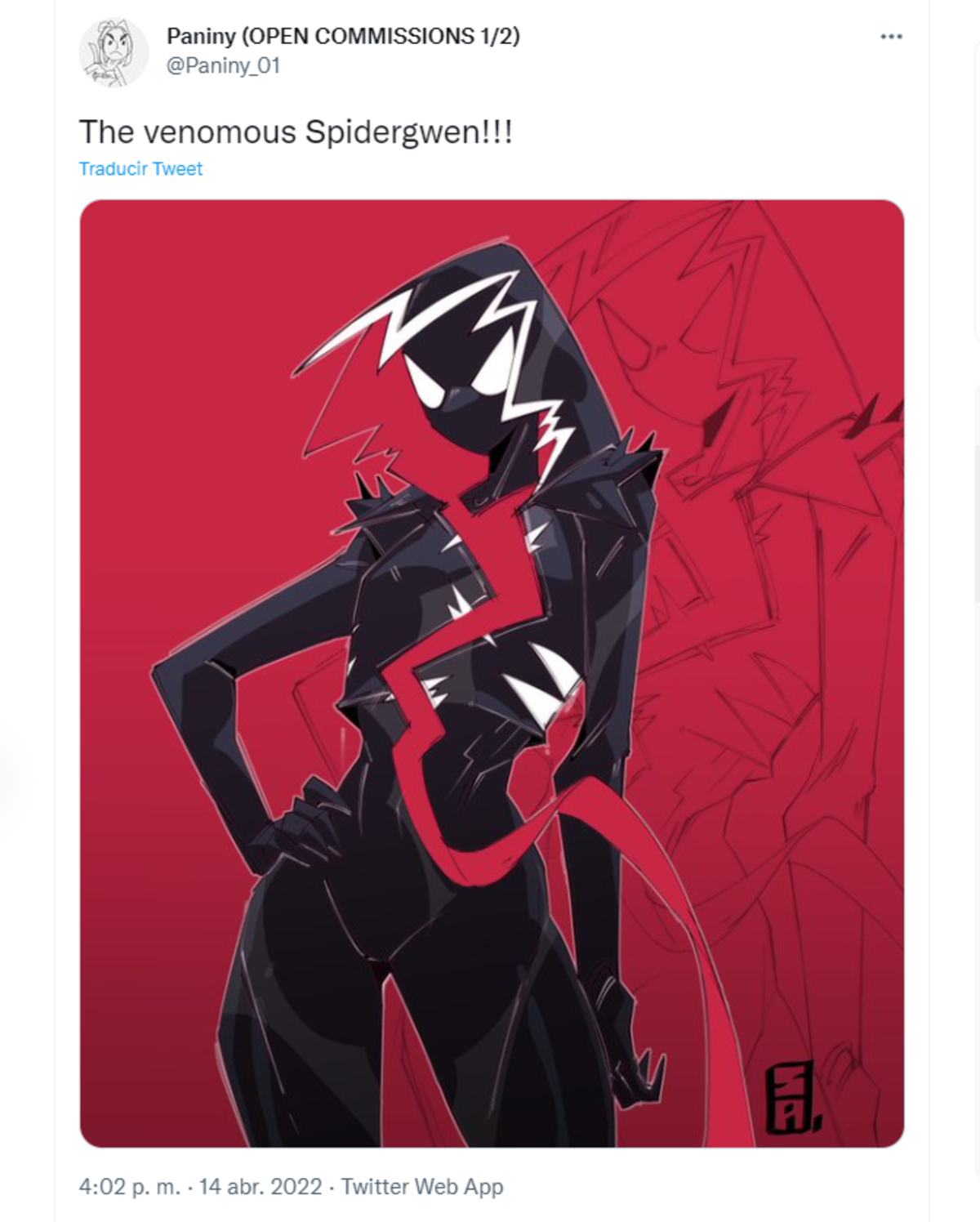 As you can see, the drawing shows an interesting outfit that we have never seen of the heroine. Furthermore, it is these details that have made Gwenom one of the most stylish versions of Gwen Stacy. On the one hand, she has not lost the range of colors that she uses: black, white and red, and, on the other hand, she has white eyes that contrast with her silhouette that looks like a huge shadow. Her fringe hood is now red, but she adds a cool touch to her look. So far, what is most striking is that her girdle is shaped like a tongue (extended from the hood to the front, by her hip). It is clear that the influence of Venom has given Spider-Gwen a certainly more imposing appearance.
In addition, paniny_01 not only shared the final result, of course, fantastic, but also accompanied it with a video showing some of the first design strokes and how they brought this dark and rebellious version of Spider-Gwen to life. A great detail, since other fans can appreciate how the creative process of the illustration progresses, from the beginning to the end. We show you the video below, so that you can also observe how little by little a sketch can become a great fan art: Remedios Naturales Caseros Trucos Y Consejos De Salud
— Paniny (OPEN COMMISSIONS 1/2) (@Paniny_01) April 14, 2022
Impressive, right? The good news is that many of the fans surprise us more and more with their work on the characters of the Marvel Universe. And it is not surprising, since since the appearance of Spider-Gwen, this character had a lot of acceptance among the public. It should be noted that she has one of the most aesthetic and impressive costumes of Marvel Studios. And best of all, we can now see Gwenom in a costume that would dazzle any of her enemies. The fan art shows that beyond her heroic spirit, Spider-Gwen might also have a dark side with which to face her most epic battles. It would be great to see the superheroine in action in this striking costume.
Spider-Gwen, a heroine quite accepted by critics
From Gwen Stacy, an alternate reality from Earth-65, we know that she was bitten by a radioactive spider, and this subsequently turned her into a superhero, named Spider-Gwen.. He has battled alternate versions of Spider-Man villains, including Harry Osborn, Kraven the Hunter, and Buite. Like Peter Parker in the main Earth-616 timeline, Spider-Gwen, she was created by Jason Latour and Robbi Rodriguez. Once he gained his powers (similar to Spider-Man's, such as incredible strength capable of lifting 10 tons, a well-developed sixth sense, and his own web-shooter given to him by Janet Van Dyne) he bonded with the Venom symbiote, becoming Venom. her heroic spirit into a darker counterpart, named Gwenom. It should be noted that the symbiote has reappeared at various important moments in history, which has taken Gwen practically to her limits, although without abandoning her principles. Even recently, Gwenom was seen at Marvel Comics' King in Black event, where her symbiote was one of the few that Knull couldn't control, just like he did the rest, because it wasn't his own. its reality.
Ultimately, Spider-Gwen has surpassed the original version of the character in terms of her success and popularity, as well as a broad platform in the Marvel Universe, thus arguably Spider-Gwen has become one of the favorite heroines by fans.
Related topics: Marvel
Share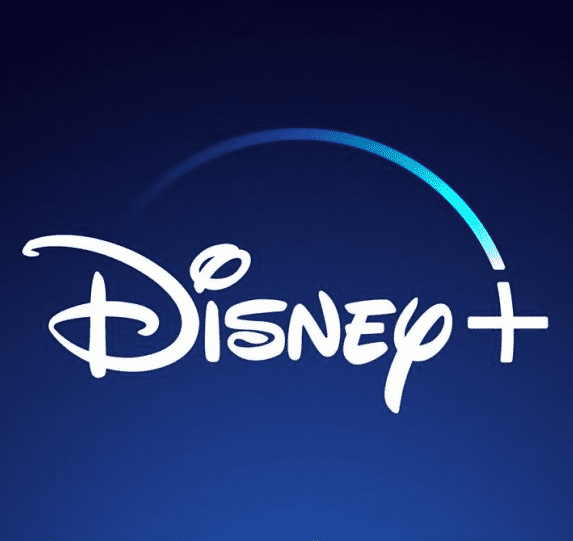 Sign up for Disney + for 8.99 euros and without permanence Subscribe to Disney +!
this fan art of Gwenom will delight all fans of Spider Gwen
It's a shame we can't see Gwenom in her most epic battles in this outfit!A sea change for Spider-GwenSpider-Gwen, a heroine quite accepted by critics
juegosok
en
https://fromthesource.link/wp-content/uploads/2022/05/spider-gwen-marvel-fan-art.png
2022-05-02
Original content at https://fromthesource.link/2022/05/02/this-fan-art-of-gwenom-will-delight-all-fans-of-spider-gwen/
All rights are reserved for the original content (link in the upper line) author's
Acording with the Digital Millennium Copyright Act ("DMCA"), Pub. L. 105-304 If you believe that your copyrighted work is being infringed, notify our team at the email bitelchux@yahoo.es