Free Browser Games rpg
Pocket RPG
An exciting adventure is waiting for you! It's a book. It's a game. It's a gamebook.
Category:puzzle,arcade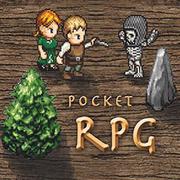 Battle Wizard Attack
Use your mouse to handle the menu and move the player around. Use the shown keyboard keys to fire spells.
Category:rpg
Blast RPG
How far can you launch your knight in shining armour? Slay the bats along the way and reach your goal!
Category:action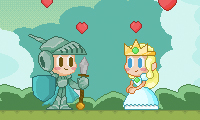 Paper Craft Wars
Paper Craft Wars is a fast thinking RTS/RPG game, with deep tactic capabilities and amazing graphic in unique style. Choose one of three races and lead your people towards the victory and beat Strange monster. Battle through 60 levels (20 for race), capture 11 varieties of buildings (3 types), in 6 game mods, learn 14 skills, use 6 spells, defeat huge monster, receive 100+ achievements.
Category:strategy
Rock, Paper, Scissors, Lizard, Spock
Pick either of the weapons and see if you win. To see which weapons beat what, go to directions.
Category:rpg
EG Rpg Fight
EG Rpg Fight This is game "Action RPG". Everyone can easily understand and can play it .
Category:Action