Free Browser Games rpg
Pocket RPG
An exciting adventure is waiting for you! It's a book. It's a game. It's a gamebook.
Category:puzzle,arcade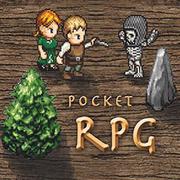 Battle Wizard Attack
Use your mouse to handle the menu and move the player around. Use the shown keyboard keys to fire spells.
Category:rpg
Blast RPG
How far can you launch your knight in shining armour? Slay the bats along the way and reach your goal!
Category:action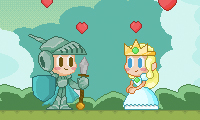 Paper Craft Wars
Paper Craft Wars is a fast thinking RTS/RPG game, with deep tactic capabilities and amazing graphic in unique style. Choose one of three races and lead your people towards the victory and beat Strange monster. Battle through 60 levels (20 for race), capture 11 varieties of buildings (3 types), in 6 game mods, learn 14 skills, use 6 spells, defeat huge monster, receive 100+ achievements.
Category:strategy
Rock, Paper, Scissors, Lizard, Spock
Pick either of the weapons and see if you win. To see which weapons beat what, go to directions.
Category:rpg
EG Rpg Fight
EG Rpg Fight This is game "Action RPG". Everyone can easily understand and can play it .
Category:Action
Wasteland Shooters
Wasteland Shooters features fast shooters that want to dominate the wastelands.
Features:
• 4 Maps
• Up to 16 players per room
• Game modes: Deathmatch/Team deathmatch
• Multiple weapons: Knife, Deagle, MP5, Shotgun, Sniper, RPG, Grenade launcher
• Player can move fast and do higher jumps
Category:Action
Shakes & Fidget
Try to reach the top in the Hall of Fame in this award-winning fantasy MMORPG in comic style!
Category:[]
Pixel Forces
Pixel Forces features:
• Five multiplayer game modes: RPG, Deathmatch, Team Deathmatch, Explore, and Battle Royale
• 5 amazing and unique maps with trampoline platforms
• Room options: max players, private, night toggle
• 12 character skins
Category:Action
AFK HEROES
Control the party of heroes to help them in their brave journey. Defeat monsters and bosses in this idle-RPG game but don't forget that every time you get stronger, monsters also grow more dangerously.
Category:Clicker
Anime Fantasy RPG Dress Up
Do you like manga or anime girl dress up games? Sure you do! And what's you've really missed is fantasy anime dress up in a Role Playing Games style! 6 cute anime girls are looking for a good RPG fan to dress them up!
Category:Girls
Mini Fighters : Quest & battle
The most strategic RPG war game is now available, " Mini Fighters : Quest & battle ". You must lead your mini fighters army and defeat the enemy ! Up to the victory !!! You are in charge of leading a small group of soldiers. Each of them have different characteristics and weapons. Attack, defense, special tricks... You have a vast variety of strategies to defeat the enemy. Spin the wheel to pop up your soldiers and fight against hordes of enemies, and many other scary creatures….
Category:Action
Valkyrie RPG
Valkyrie RPG features:
- fun RPG gameplay
- multiple worlds
- multiple enemies
- Quests
Category:Action
PixelForces.io
Pixel Forces is a challenging 3D shooting online game. You can choose from five different multiplayer modes and maps and customize your character. The environment is structured like a vertical maze with trampolines. You can create a room to play, or enter in an already created room.
Features:
• Five multiplayer game modes: RPG, Deathmatch, Team Deathmatch, Explore, and Battle Royale
• 5 amazing and unique maps with trampoline platforms
• Room options
• 12 character skins
Category:Shooting
---